There are so many things that go into answering a big question about eCommerce website cost.
What do you need this website for?
Who are you going to work with?
Do you need a custom design?
Do you need extended functionality?
Are you asking a web agency, a developer, or a freelancer?
How much are you ready to invest in SEO optimization?
After we answer all those and more questions, make sure you'll have a better idea of how much an eCommerce website can cost.
Let's Start with Your Doubts
When it comes to starting an eCommerce business, people divide into two categories:
Too late to get into.
Too hard to get into.
However, it is neither late nor hard. People are starting eCommerce businesses today, and a lot of them see success. Regarding the concern of business complexity, it is worth it because it will change your life completely and create a whole brand new stream of income for you. You can and should always address professional companies when you experience some difficulties. Mistakes cost much, and it is better to avoid them by hiring a Smart Tek company with solid experience in eCommerce development. We know what the average cost of an eCommerce website is, as well as all peculiarities in website design, maintenance, testing, and support.
A successful launch is an integral part of your success too. You might be frustrated having zero sales on the 1st day, so the launch campaign is significant. You do not always need to reinvent the wheel, but you always need to claim about one thing you've changed in it: price, design, dimension, functionality, or even color.
We're up for any challenge
Looking for a tech partner to turn your idea into a ready-to-market solution? Let's talk about the details!
Contact us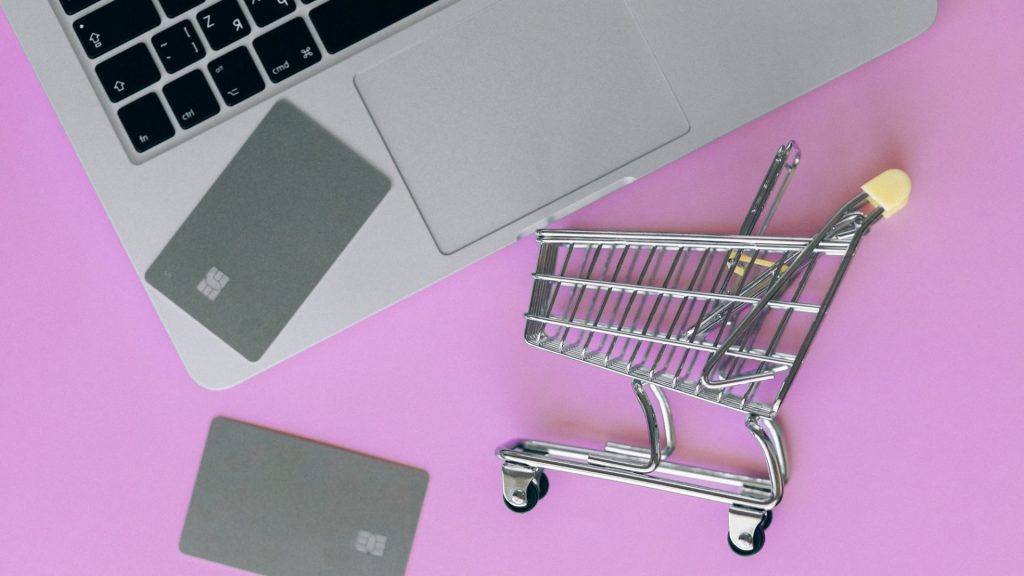 WHO?
Web agency — a group of people with various skill sets like developers, marketing specialists, graphic designers, web designers, etc.
Developer — someone who knows how to code your website.
Freelancer — someone who you can find online on various platforms like Fiverr.
Yourself — the number of website builders is huge now, so you can choose one from the most suitable or profitable.
WHAT?
Landing page (one page, focus on sales).
eCommerce.
Multi-Vendor platform (eBay, Amazon).
Membership platform (Patreon).
Social-Media type site.
Follow this link if you want to know how much it costs to build a multi-vendor platform like Amazon.
The article is about eCommerce type, so let's focus on this one now. In this section, a professional eCommerce website's cost depends on the number of products you're going to sell: there is a great difference between 10 and 10.000 items in a store. Ecommerce types:
Products (#).
Digital goods.
Subscription.
Print-on-Demand.
Dropshipping.
When choosing a web agency to realize your idea, pay attention to the website platforms they work with. If you want to work with, e.g., Magento specifically, they may not know the solution and refuse or charge extra. Examples of web platforms SmartTek works with:
WordPress.
PrestaShop.
OpenCart.
WooCommerce.
Magento.
Custom Development.
Others (per your taste and request).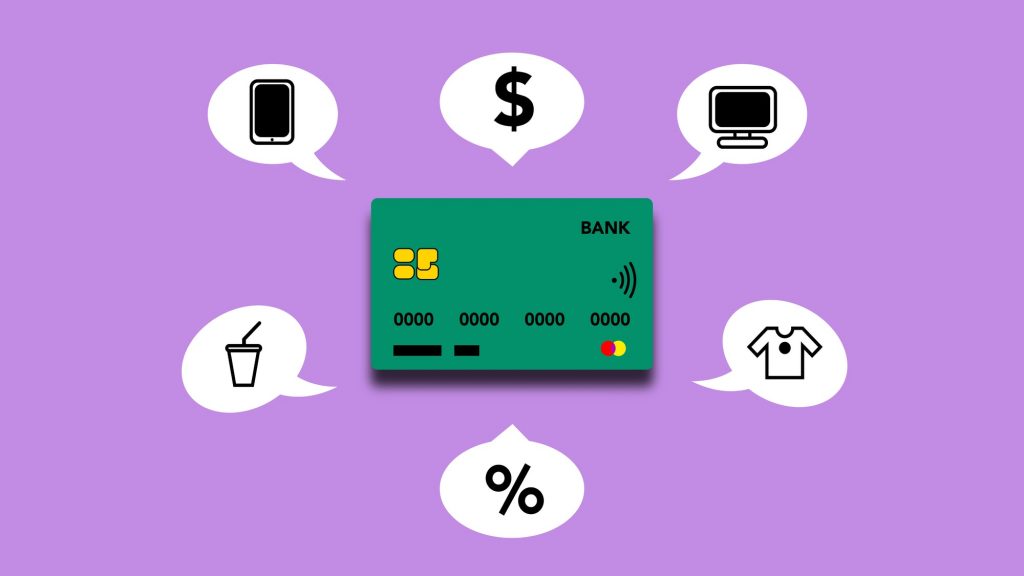 The average cost of an eCommerce website to customize also depends on extra services:
Branding/Logos/Icons.
Content/Blog Posts/Videos.
Design/Photograph/Infographics.
Paid Marketing/PPC/PPL.
Social Media Management.
Custom Development.
Legal Pages.
WHERE?
Provider's Location
If they are local or overseas, it impacts the price. If you have conversion rates to pay for, a compensated fee will increase basic eCommerce website costs as well.
Your Site's Location
When creating a funding plan, consider expected traffic, expected site size, number of websites, hosting solution, domain name provider. Naming is obligatory, so a typical domain provider will cost you approx. $10-15 a year.
PRO tip: do this first, so you can make sure the domain name is free before you commit to a brand name.
Omnichannel
Suppose you pursue an advertising strategy to sell via different channels (point of sale (POS), Facebook store, Amazon, eBay, Instagram shopping. Thus, you will need your eCommerce page to be connected to one of these platforms, which also costs.
This point is very often overlooked by not experienced agencies that neglect thinking about the point-of-sale aspect of your business. If you have a physical business, you want to be able to synchronize the inventory between your physical location and your e-Commerce — the sales between them. Managing them two times increases the money required.
Marketing
Marketing first — product second.
The synonym for marketing is visibility. If none sees your product, none buys it. It can be the best product in the world, but it will be hard to succeed without adequate marketing. Proper marketing raises your brand awareness and increases sales.
There are a lot of different ways you can generate revenue for your business:
Social Media.
Pay per Click (PPC).
Pay per Lead (PPL).
Google Ads.
YouTube Ads SEO Optimization.
Other.
To own all the digital assets of your website, we recommend custom development with a custom design. If you pursue marketing goals and development, custom design is a must because it enables you to add tags, connect with CRM and control all functionality. It also allows you to manage the store: adding, changing, or removing company products.
WHEN?
If you have an expected short timeline, it will probably be more expensive. If you want your website in a week, which is indeed rather impossible, you will pay a premium for it. The more time you have — the more money you save. More time also enables a developer to work with HTML/CSS/JavaScript, unique design, proper testing, etc.
WHY?
By creating an eCommerce website, you obviously have some goals that impact eCommerce website cost estimate:
Sales.
Lead Generation.
Ad Revenue.
Other Monetization.
PRICING EXAMPLES
We will rely on average costs to build an eCommerce website. If you have a specific business with a particular need, be ready to increase the price. If you have a software project, you should go to our detailed article on successful software project estimation. Most often, either a web agency or a freelancer will charge you:
Hourly Rate.
Flat Rate / Per-Project.
Commission.
Based on ROI.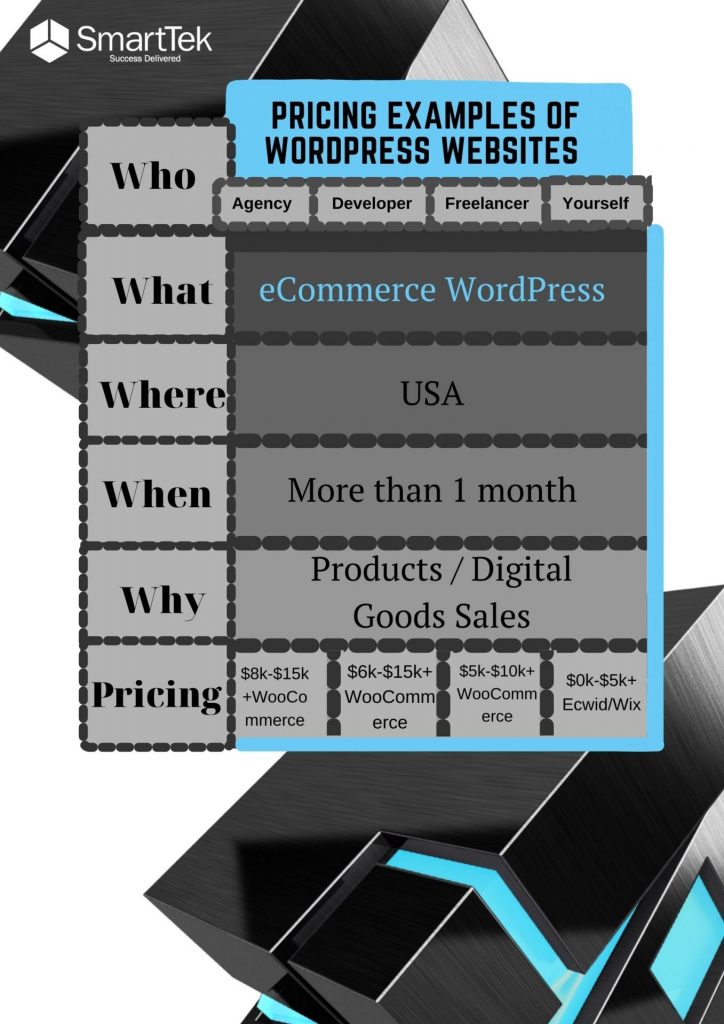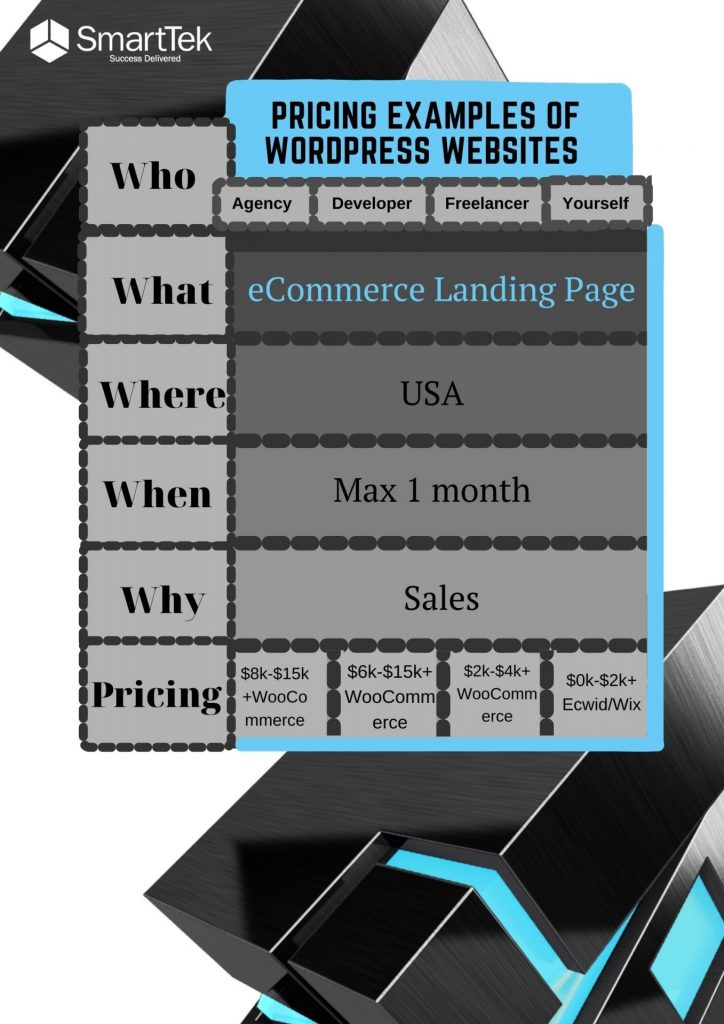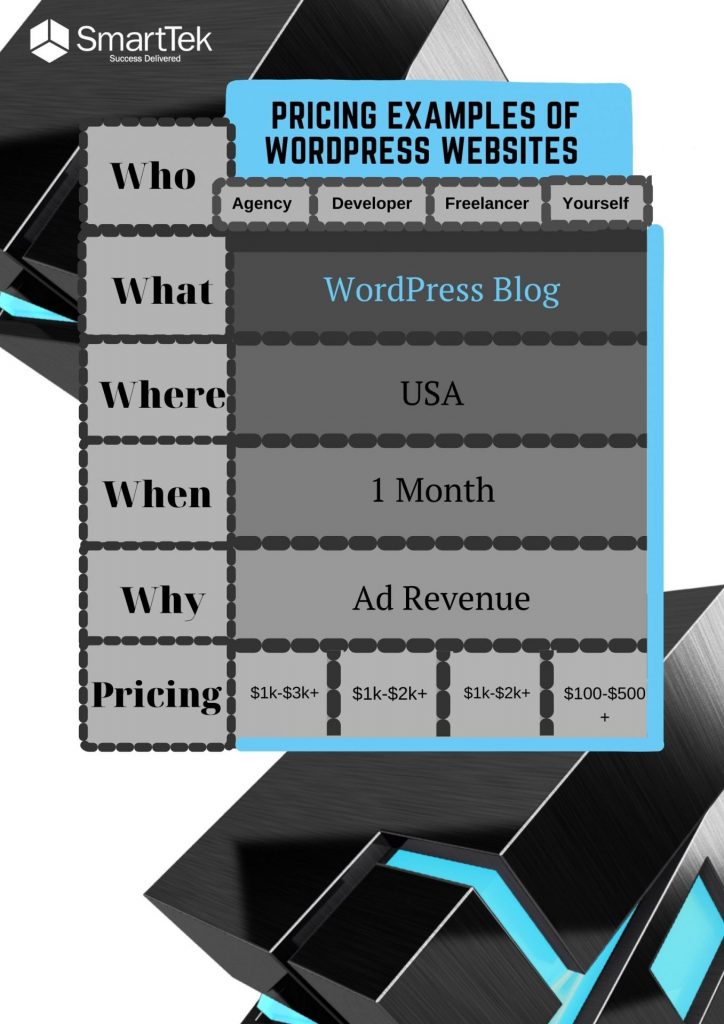 PRO tip: If you're worried about the upfront costs, you can explore doing a pre-sale as long as it's done ethically with accurate communication to the customer.
TIPS for eCommerce Website Cost Estimate
Influence Marketing Costs Extra
When you create your website by yourself, you will need help with promoting your products. A website alone is worth less without a proper marketing strategy and advertising. It means both getting traction and demand from social media and SEO optimization.
Deliberately choose who you work with
If you decide to work with an agency, make sure that they have the skill sets you need per your requirements.
If you need very custom code or unique layouts, work with the agency. They are more likely to have the necessary competencies and expertise to fulfill your tasks. If you decide to work with the developer, keep in mind that it might not be the greatest experience. Sometimes, deliveries get slow, or code is written wrong. Just make sure that you can edit your custom code in the future.
Choose people who offer supported eCommerce solutions.
Hold them accountable
Deadlines and delivery times are frequently forgotten. There are lots of priorities that are running your business, right? Thus, make sure you inform the agency of the exact deadline and confirm it in the agreement. Additionally, we recommend passing the estimation process to understand the scopes of all project layers and corresponding expenses. Last but not least, approve risk management strategies.
Make sure to own your business assets
To create a website, you need to have a domain and hosting managed by a temporary team member while creating a web page. It is not dangerous to trust them with this information but make sure you can update further changes over your domain name and hosting to run your business smoothly and efficiently.
Avoid early days business mistakes with tax
If you intend to scale, make sure to register as a company to avoid incurring a larger tax bill. Most commonly, you will be obliged to individual tax rate or the highest tax rate if you earn much.
Connect SSL Certificate
SSL Certificate costs approx. $120 a year. If you make a website yourself, you should not neglect its importance because it increases customers' trust and loyalty. When people visit your website, they will not see a pop-up message telling them that this site is insecure.
Why eCommerce Is the Future?
People adore buying online. This industry is hitting a pivotal point now and will not disappear soon. Buying things on the web is addictive stuff that feels like getting a Christmas present or buying yourself a little (or big) gift. During the pandemic, people cannot go outside and get a dopamine hit from shopping in person, so they're going online to entertain. Pandemic boost accelerated growth in US eCommerce channel advertising up to 49.8%.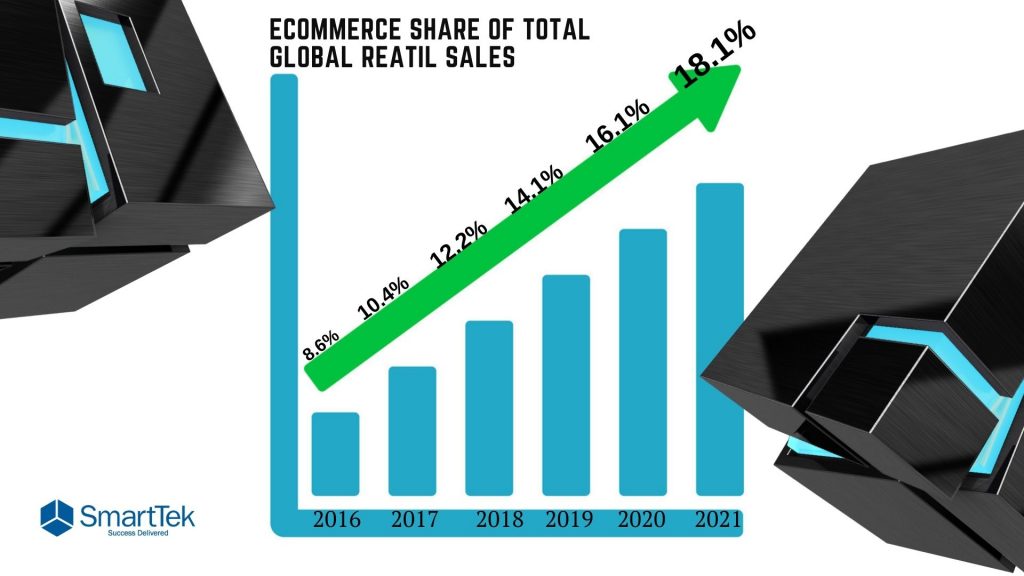 COVID situation has created a big wave of people who were forced to buy things online first time in their lives, like the oldest sort of demographic. People who have never trusted online stores and paid with cards are now entering the market. It is a big market of retirees who have the cash to spend, and it works really well for the niche stores that have high-profit margins. Current times will not last forever, but they will have a big impact on future buying behavior. People will be much more used to just buying things online because it is fast, comfortable, and exciting. They also see reviews and engagement of people using particular products. But even more, they want a brand that speaks to them.
A high-quality eCommerce website is the best way to create an excellent buying experience, not only sell products. This is what the best stores are doing — they're listening to the market and finding the best way to solve their problems. And that's where people from Smart Tek come in — to develop smart solutions for your business that outreach the times.