Our Unity Development Services Include:
Game Development

Primarily used for game development, Unity allows you to create cross-platform products that deliver a fantastic experience to your target audience. Get a talented dedicated team for your project.

VR/AR Development

We use Unity as the basis for almost all our virtual reality products, developing highly realistic and efficient training environments for healthcare, manufacturing, education, and other industries.

2D&3D Animation

Our talented developers and artists will design stunning visual effects and create great characters for games or mobile apps. Take advantage of Unity's powerful tools to impress your audience.
Why Choose Unity For Your Next Software Development Project?
Cross-platform support
Unity allows developers to create games and applications for a wide range of platforms, including mobile devices, desktop computers, consoles, and VR/AR devices.
Extensible and customizable
Easily scale and customize a Unity app project with custom tools, plugins and workflows to meet your project's unique needs.
Vibrant community
Unity has a large and active developer community that provides access to a wealth of resources, including tutorials, forums, and plug-ins.
Large asset store
Developers have access to a huge library of pre-built assets, including 3D models, textures, and sound effects that can be used to speed up the development process.
Advanced graphics
Unity's advanced graphics engine gives developers the tools they need to create stunning 3D graphics and visual effects.
Industry standard
It is an industry-standard game engine used by many of the top game development companies, making it an essential tool for anyone looking to break into the game development industry.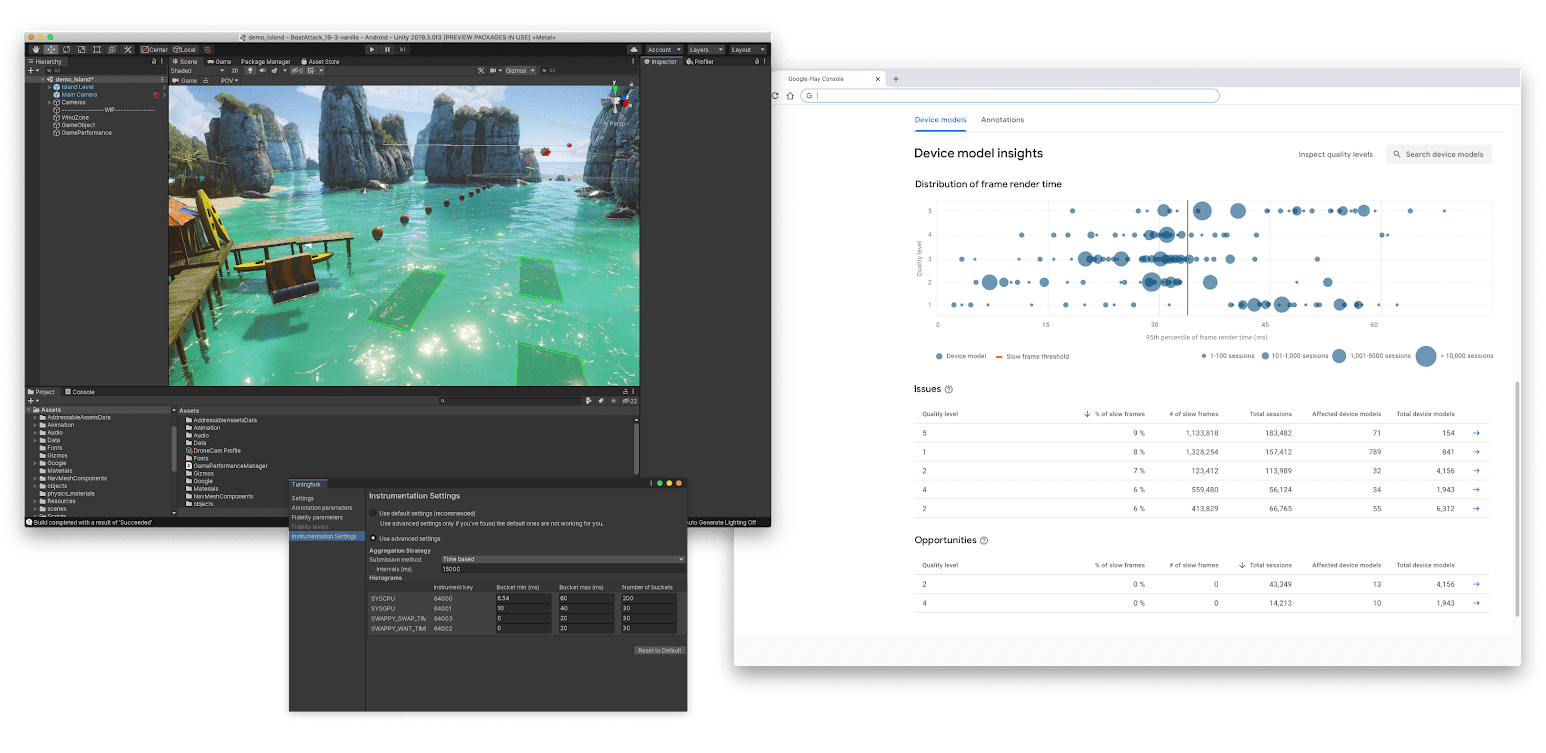 6 Reasons to Choose Our
Unity Development Services
Industry Expertise
Over the years, we have worked on projects for various business sectors, gained knowledge, and garnered experience, allowing us to provide the best results to our customers.
Personalized Approach
Whether you are a small startup or a large corporation, we always exercise an individual approach and focus on our customers' business needs.
Transparent Processes
We value our customers' trust and always aim for long-term cooperation. That is why we provide any necessary details on the work process at each stage of project development.
Top-rated Developers
We guarantee that our developers are highly-professional and all the works performed are of high quality (we sign an obligation contract).
Cost Cutting
We select the appropriate technology to meet your needs and optimize the software architecture to streamline the development process and reduce expenses.
Focus on Results
We know how to correctly connect people and processes to achieve the set objectives and focus on the final product quality.
SmartTek Solutions consistently meets the requirements and delivers high-quality work. They've improved the client's day-to-day operations by customizing effective, time-saving solutions. Despite challenging circumstances, they continue to dedicate a timely, reliable team.

Wojciech Betyna
Systems & IT Manager, Bluesky Solutions Ltd
They've provided great communication and support throughout our R&D process. SmartTek has been communicated well throughout the project. They're great partners and they continue to support the project.

John Whalan
CEO, Black Ice, LLC
Smart Tek SaS, LLC has provided us with an awesome experience, so far. The responsive team keeps to its timelines and deliverables. They're eager to serve our needs and the functionality that they build works.

Daniel Langsten
CEO, Wholesale Cabinets
The product impressed users and was delivered in time for the neighborhood launch party. The team overcame last-minute issues to meet the timeline, problem-solving and working late nights. They made use of emerging technology platforms like GET Lab to ensure smooth project management.

Joshua Young
CEO, Reflective Brands
Their team has been accommodating with everything from meeting times to budget needs. They're genuine AR experts and it's reflected in how well they were able to push the existing limits of AR technology to develop the app.

Jennifer Kapsch
Founder, United Spirit Games