What our Odoo development
company offer:
Odoo Development
Thanks to our deep knowledge of Python and Odoo architecture, we can best meet your company's needs. When you hire our specialists, you will be working with skilled professionals who embrace challenges with creativity and passion.
Odoo Consultancy
We analyze the needs and problems of your business and then come up with an Odoo solution that fits you best. With our customer-focused and business-oriented approach, we're able to provide exemplary service for every industry we work with.
Odoo Customization
Smart Tek comes up with a customized solution that helps solve your problems instead of offering a one-size-fits-all approach. Odoo is a perfect choice for unlimited customization and personalization that helps companies manage their workflow more flawlessly and conveniently.
Odoo Integration
We have already delivered a wide range of successful solutions to many companies. That's why our developers know how to perform Odoo integration by seamlessly connecting ERP to other applications. We also guide internal teams through the release process and help our customers optimize their infrastructure and applications.
Business Analysis
With stakeholder needs, business context, and solution value in mind, our Business Analysts (BAs) ensure high quality product foundations, ideate and define the best approach to address needs, frame the project vision and scope, and drive implementation for the cutting-edge Odoo solution.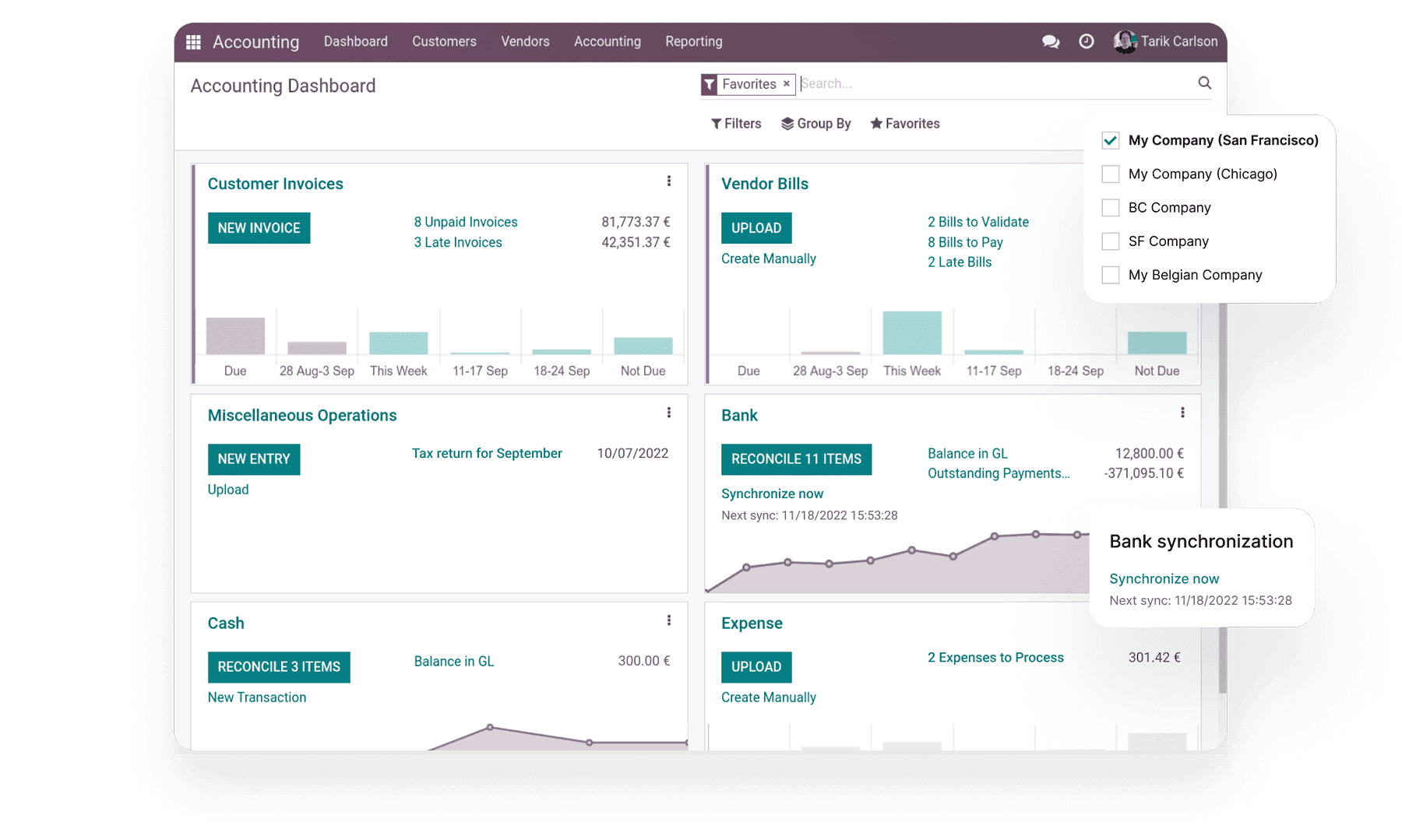 Why Choose Our Odoo Development & Customization Services
Transparency At Every Step
A clear vision, well-defined goals, clear expectations, and success criteria achieved through stakeholder alignment – we pay attention to each of these aspects to create a transparent work environment.
Creative Solutions
We use our knowledge and creativity to think outside the box. This is undoubtedly an exceptional feature that sets our Odoo development company apart from the competition.
High Quality Standards
We not only take a proactive approach to risk prediction, but also perform unit testing, integration testing, system testing, and acceptance testing to ensure the highest quality of the final product.
Communication As A Key Benefit
The development of any successful project consists of several irreplaceable components, such as properly organized workflow, task management, experienced experts, etc. However, it wouldn't be possible without the excellent communication skills of Smart Tek professionals.
SmartTek Solutions consistently meets the requirements and delivers high-quality work. They've improved the client's day-to-day operations by customizing effective, time-saving solutions. Despite challenging circumstances, they continue to dedicate a timely, reliable team.

Wojciech Betyna
Systems & IT Manager, Bluesky Solutions Ltd
They've provided great communication and support throughout our R&D process. SmartTek has been communicated well throughout the project. They're great partners and they continue to support the project.

John Whalan
CEO, Black Ice, LLC
Smart Tek SaS, LLC has provided us with an awesome experience, so far. The responsive team keeps to its timelines and deliverables. They're eager to serve our needs and the functionality that they build works.

Daniel Langsten
CEO, Wholesale Cabinets
The product impressed users and was delivered in time for the neighborhood launch party. The team overcame last-minute issues to meet the timeline, problem-solving and working late nights. They made use of emerging technology platforms like GET Lab to ensure smooth project management.

Joshua Young
CEO, Reflective Brands
Their team has been accommodating with everything from meeting times to budget needs. They're genuine AR experts and it's reflected in how well they were able to push the existing limits of AR technology to develop the app.

Jennifer Kapsch
Founder, United Spirit Games