Why build a Minimum Viable Product?
Less Risks & Costs
Implementing only the essential functionality, you don't spend time and money adding unnecessary functions. Get ready for growth and easily manage numerous user engagements at the same time.
Speedy Market Launch
The agile and expedited nature of MVP delivery empowers you to swiftly gather feedback in the early stages, leading to a successful market entry.
Build a Better Product
MVPs enable you to validate your product idea, ensuring that it solves a real problem and meets the needs of your target audience before investing significant resources into development.
Competitive Advantage
By quickly entering the market with an MVP, you gain a competitive edge over rivals who might still be in the early stages of development. You can capture market share, build audience loyalty, and establish a brand.
Efficient Resource Allocation
By focusing on core features, you avoid unnecessary development and optimize resource utilization, ensuring that your investment aligns with user needs.
Clarify a Product Idea
By actively seeking feedback and gaining a deeper understanding of the interests and needs of your end users, you can effectively identify and address any weaknesses in your product.
Our MVP Software
Development Approach
Ideation and planning
We work with you to understand your vision, target audience, and business goals. Our team conducts in-depth market research to identify opportunities and develop a strategic plan for your MVP.
Feature prioritization
We work closely with you to determine the core functionality required for your MVP. Our experts will help you identify the "must haves" that will provide the most value to your users.
Design and prototyping
Our talented designers create intuitive and visually appealing user interfaces (UI) and user experiences (UX) for your MVP. We develop interactive prototypes to provide a realistic representation of your product's functionality.
Development and testing
Our experienced developers use cutting-edge technologies to build a robust and scalable MVP. We follow agile development methodologies to ensure rapid development cycles and continuous testing to maintain quality.
Launch and feedback gathering
Once your MVP is ready, we help you deploy it to your target audience. We help you set up analytics and feedback mechanisms to gather valuable user insights and make data-driven decisions.
Maintenance & support
We guarantee 24/7 support for your MVP so that any issues affecting the performance of your solution are resolved immediately.
We build remarkable MVPs across a wide range of industries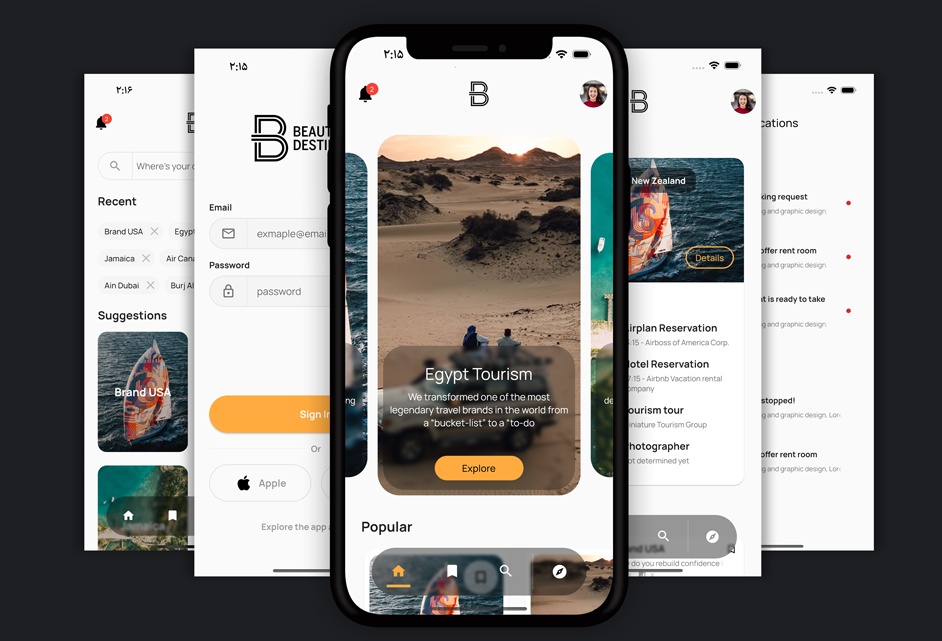 We turn ideas
into successful products
Proactive Approach
We believe in proactive collaboration. Our team of experienced professionals will guide you through the entire process, ensuring that your MVP is developed efficiently and effectively.
Expertise & Experience
We have successfully launched numerous MVPs across various industries, empowering our clients to achieve their business objectives.
Transparent Processes
We value our customers' trust and always aim for long-term cooperation. That is why we provide any necessary details on the work process at each stage of project development.
Risk handling
Technical growth is risky; therefore, we've improved our protocols, tools, and risk-management strategies. As a result, we prioritize client satisfaction and exceed expectations.
Top-rated Developers
We guarantee that our developers are highly-professional and all the works performed are of high quality (we sign an obligation contract).
Focus on Results
We know how to correctly connect people and processes to achieve the set objectives and focus on the final product quality. We provide MVP development services based on a thorough study of your business idea and market environment.
SmartTek Solutions consistently meets the requirements and delivers high-quality work. They've improved the client's day-to-day operations by customizing effective, time-saving solutions. Despite challenging circumstances, they continue to dedicate a timely, reliable team.

Wojciech Betyna
Systems & IT Manager, Bluesky Solutions Ltd
They've provided great communication and support throughout our R&D process. SmartTek has been communicated well throughout the project. They're great partners and they continue to support the project.

John Whalan
CEO, Black Ice, LLC
Smart Tek SaS, LLC has provided us with an awesome experience, so far. The responsive team keeps to its timelines and deliverables. They're eager to serve our needs and the functionality that they build works.

Daniel Langsten
CEO, Wholesale Cabinets
The product impressed users and was delivered in time for the neighborhood launch party. The team overcame last-minute issues to meet the timeline, problem-solving and working late nights. They made use of emerging technology platforms like GET Lab to ensure smooth project management.

Joshua Young
CEO, Reflective Brands
Their team has been accommodating with everything from meeting times to budget needs. They're genuine AR experts and it's reflected in how well they were able to push the existing limits of AR technology to develop the app.

Jennifer Kapsch
Founder, United Spirit Games