Our React Development Services Include:
React Web Apps

We develop modern, fast, scalable, and secure React js apps based on your specifications to ensure your audience has a flawless user experience.

React JS Migration

If you already have a functioning website, we can re-architect it to React components for you to obtain an updated, modern, and highly-efficient web app.

Dedicated Team

We will set up a team of experienced React developers who will be integrated into your processes and focused on your objectives. Manage team configuration flexibly based on your needs.

SPA Development

Single-page applications can refresh content without reloading. As rendering is done on the server side, web pages work quickly and smoothly. This approach provides an excellent user experience, and React JS is a perfect choice for developing such apps.

React JS Integration

Our developers can integrate React JS-based modules and functionality into your functioning web app or website without changing their operational code. Take advantage of this technology and create additional value quickly and with minimal expenses.

React JS Consulting

In case you are not sure this framework suits your objectives well enough or need third-party advice at any development stage, our experienced professionals will advise you on anything you need.
Why Choose React JS For Your Next Web Development Project?
Component-based architecture
React's modular structure and pre-built components enable faster development, allowing businesses to bring products to market quickly. This makes it easier to maintain and update code.
Improved performance
Virtual DOM enables efficient updates of the UI without reloading the entire page. This results in faster rendering and improved performance.
Cross-platform compatibility
This technology can be used to build applications for multiple platforms, including web, mobile, and desktop.
Seamless integration
This framework can be combined with other popular technologies like Node.js, Laravel, Redux, and GraphQL to build powerful applications.
Cost-effective & Scalability
React reduces the cost of development by allowing developers to reuse code and build scalable applications.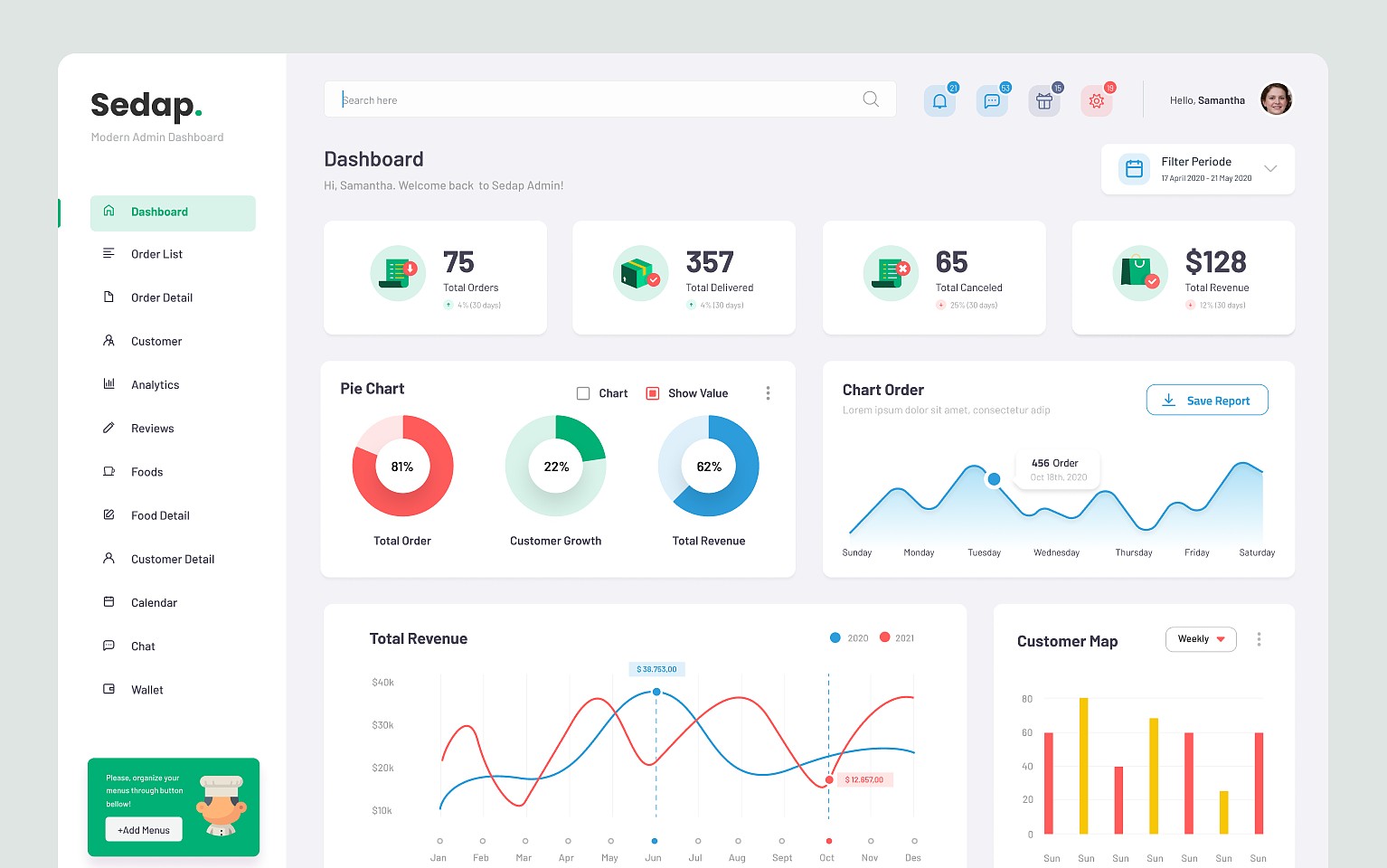 Reasons to Outsource
React Development Services to Us
Industry Expertise
Over the years, we have worked on projects for various business sectors, gained knowledge, and garnered experience, allowing us to provide the best results to our customers.
Personalized Approach
Whether you are a small startup or a large corporation, we always exercise an individual approach and focus on our customers' business needs.
Transparent Processes
We value our customers' trust and always aim for long-term cooperation. That is why we provide any necessary details on the work process at each stage of project development.
Top-rated Developers
We guarantee that our developers are highly-professional and all the works performed are of high quality (we sign an obligation contract).
Cost Cutting
We select the appropriate technology to meet your needs and optimize the software architecture to streamline the development process and reduce expenses.
Focus on Results
We know how to correctly connect people and processes to achieve the set objectives and focus on the final product quality.
SmartTek Solutions consistently meets the requirements and delivers high-quality work. They've improved the client's day-to-day operations by customizing effective, time-saving solutions. Despite challenging circumstances, they continue to dedicate a timely, reliable team.

Wojciech Betyna
Systems & IT Manager, Bluesky Solutions Ltd
They've provided great communication and support throughout our R&D process. SmartTek has been communicated well throughout the project. They're great partners and they continue to support the project.

John Whalan
CEO, Black Ice, LLC
Smart Tek SaS, LLC has provided us with an awesome experience, so far. The responsive team keeps to its timelines and deliverables. They're eager to serve our needs and the functionality that they build works.

Daniel Langsten
CEO, Wholesale Cabinets
The product impressed users and was delivered in time for the neighborhood launch party. The team overcame last-minute issues to meet the timeline, problem-solving and working late nights. They made use of emerging technology platforms like GET Lab to ensure smooth project management.

Joshua Young
CEO, Reflective Brands
Their team has been accommodating with everything from meeting times to budget needs. They're genuine AR experts and it's reflected in how well they were able to push the existing limits of AR technology to develop the app.

Jennifer Kapsch
Founder, United Spirit Games