Build Projects Faster with
Augmented Teams
Swift hiring process
It takes time to find the required specialists. We will assemble the team you need and engage it in work within 3 to 5 weeks after communicating with you. You do not have to worry about the recruitment process or legal nuances.
Pre-vetted talents
No matter what goals you pursue, with our IT staff augmentation service you can be certain we have the necessary people to achieve them. We thoroughly test the technical expertise and soft skills the developers we work with possess.
Cost-effectiveness
We can free you from the back-office administration routine. You do not have to make significant expenses on office, equipment, administrative, staff, or other concerns.
Expanded tech skills
Get quick access to professionals with sought-after and rare technical skills, extensive experience, and deep domain expertise that you could have a hard time finding in the local market.
Flexible and scalable
Depending on your current business needs, you can expand or reduce the team on demand. We can quickly engage additional developers when you are ready to scale and grow.
Transparency and control
You decide who you want to hire and what team configuration you seek. Autonomy and project control allow you to make a list of tasks and performance criteria. What we do is provide work transparency and track offshore developers' productivity.
IT Staff Augmentation Process
with SmartTek
STEP 1. Conduct a discovery call
Tell us more about your business on a discovery call. We will discuss your project requirements, success criteria, desired timeline, budget, and the specific skill sets you require.
STEP 2. Get the developers you need
In just days, we'll hand-select experts based on your needs and required expertise. Our selection process ensures that we choose experts who can fulfill your requirements effectively.
STEP 3. Growth with the team
Once the onboarding is complete, the augmented team needs to be managed. You have to give tasks, set goals and monitor the development progress.
STEP 4. Get your project delivered
We monitor the project's success to make sure your requirements are met. Our collaboration aims to provide you with a robust digital solution that is delivered within the agreed-upon timeframe.
STEP 5. Scale as required
Onboard your new team members, manage performance, and scale your headcount as needed. This allows for optimal resource allocation and project success.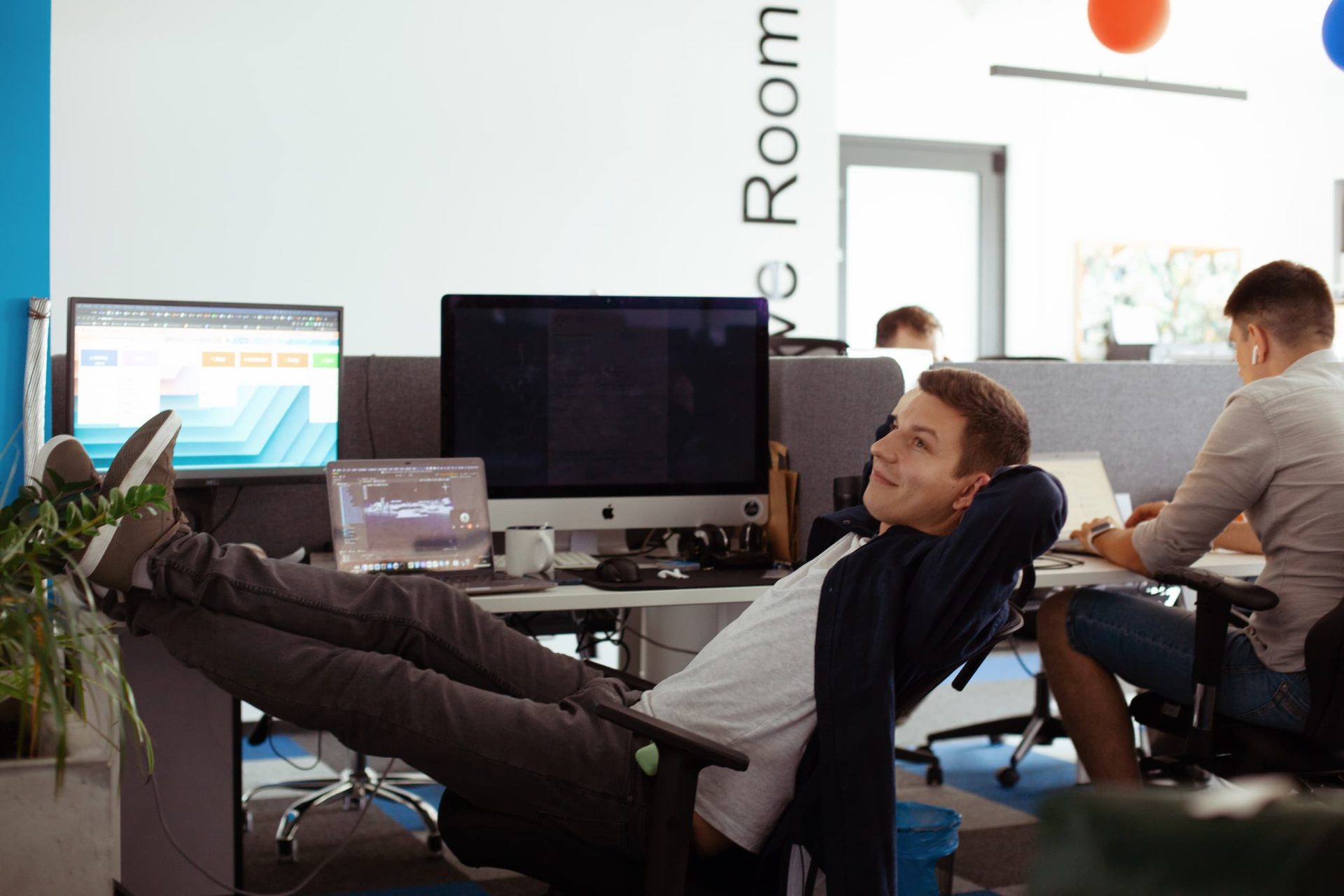 IT Staff Augmentation Service Is Best Suited For
Companies requiring dedicated expertise
If you need engineers with extensive experience or niche technology knowledge, it is an excellent way to augment your internal team's capabilities with external expertise.
Companies willing to optimize the budget
It may prove much more expensive to hire local developers and cover related expenses than to cooperate with a remote team. Therefore, the IT staff augmentation model is a perfect way to reduce costs.
Startups willing to scale
Hiring employees requires a considerable time commitment, appropriate professionals on the payroll, and other resources. Working with us, you can attract expert developers quickly and with minimal expenses.
Software development companies
IT agencies frequently order team augmentation services to increase their staff count temporarily. It happens when they strive to meet harsh project deadlines or fill in skill gaps.
Why Augment Your Tech Teams With Us?
Strong expertise
Our deep knowledge of various industries, wide networking, and vast talent pool enable us to cover wide range languages, platforms, and technologies you may require to execute your project.
Transparent processes
We value our customers' trust and always aim for long-term cooperation. That is why we provide any necessary details on the work process at each stage of project development.
Personalized approach
Whether you are a small startup or a large corporation, we always exercise an individual approach and focus on our customers' business needs.
Top-notch developers
Thanks to a great talent pool, we have the professionals to work on projects of any scope. Our engineering team can help you handle the increased workload and speed up delivery.
Flexible cooperation model
Depending on project needs and customers' financial standing, we can adapt our workflows and offer the best cooperation model to our customers.
Focus on results
We know how to correctly connect people and processes to achieve the set objectives and focus on the final product quality. We transform your ideas into tangible results.
SmartTek Solutions consistently meets the requirements and delivers high-quality work. They've improved the client's day-to-day operations by customizing effective, time-saving solutions. Despite challenging circumstances, they continue to dedicate a timely, reliable team.

Wojciech Betyna
Systems & IT Manager, Bluesky Solutions Ltd
They've provided great communication and support throughout our R&D process. SmartTek has been communicated well throughout the project. They're great partners and they continue to support the project.

John Whalan
CEO, Black Ice, LLC
Smart Tek SaS, LLC has provided us with an awesome experience, so far. The responsive team keeps to its timelines and deliverables. They're eager to serve our needs and the functionality that they build works.

Daniel Langsten
CEO, Wholesale Cabinets
The product impressed users and was delivered in time for the neighborhood launch party. The team overcame last-minute issues to meet the timeline, problem-solving and working late nights. They made use of emerging technology platforms like GET Lab to ensure smooth project management.

Joshua Young
CEO, Reflective Brands
Their team has been accommodating with everything from meeting times to budget needs. They're genuine AR experts and it's reflected in how well they were able to push the existing limits of AR technology to develop the app.

Jennifer Kapsch
Founder, United Spirit Games