Custom AR development
services our company offer:
Bespoke AR Applications
We develop custom applications where AR is triggered by images, photos or QR codes. Thanks to our framework & technologies, we enable users to interact with the world using the smartphone's cameras and sensors, motion tracking capabilities, and integration of virtual and real objects.
Location-Based AR Development
We build high quality AR applications based on technologies that identify the location and position of a device with high accuracy, such as GPS, accelerometer, digital compass, etc.
Object-Tracking AR Development
Object tracking technology allows users to experience real-time 360° augmented reality immersion around any physical object. In other words, object tracking refers to the ability to recognize the shape and form of various objects and their position in space as captured by the smartphone camera.
Research & Development
The decision to adopt AR technology as part of your business is an important one. That is why it is important to test your idea before developing a full-featured application. Smart Tek enables companies to experiment with AR applications by providing high-quality research and development services.
Why Outsource Augmented Reality Development Services to Us?
Reputation Proven by Successful Projects
As AR development service provider with strong in-house R&D capabilities and the desire to develop outstanding VR solutions, we always deliver solutions that meet all customer criteria.
Flexible Approach
We use Agile Methodology, which enables our team to promote adaptive planning, flexible development process, quick delivery, and continuous product improvement.
Creative Interpretation of Your Needs
The development of VR applications requires creativity. Fortunately, creative custom-made solutions are of paramount importance in our virtual reality app development company. Thus, we supplement your business traits with exclusive immersive experiences.
Competitive Advantage to Your Business
Do you want to stay at the forefront of the business world but don't know how to boost your competitive advantage? Competent VR company like Smart Tek transforms this problem into your superpower.
User-Centric Approach
Close cooperation with the customers refers to one of our fundamental values. We adjust leading-edge product concepts and solutions to your demands to improve productivity, boost performance, and deliver advanced immersive experiences.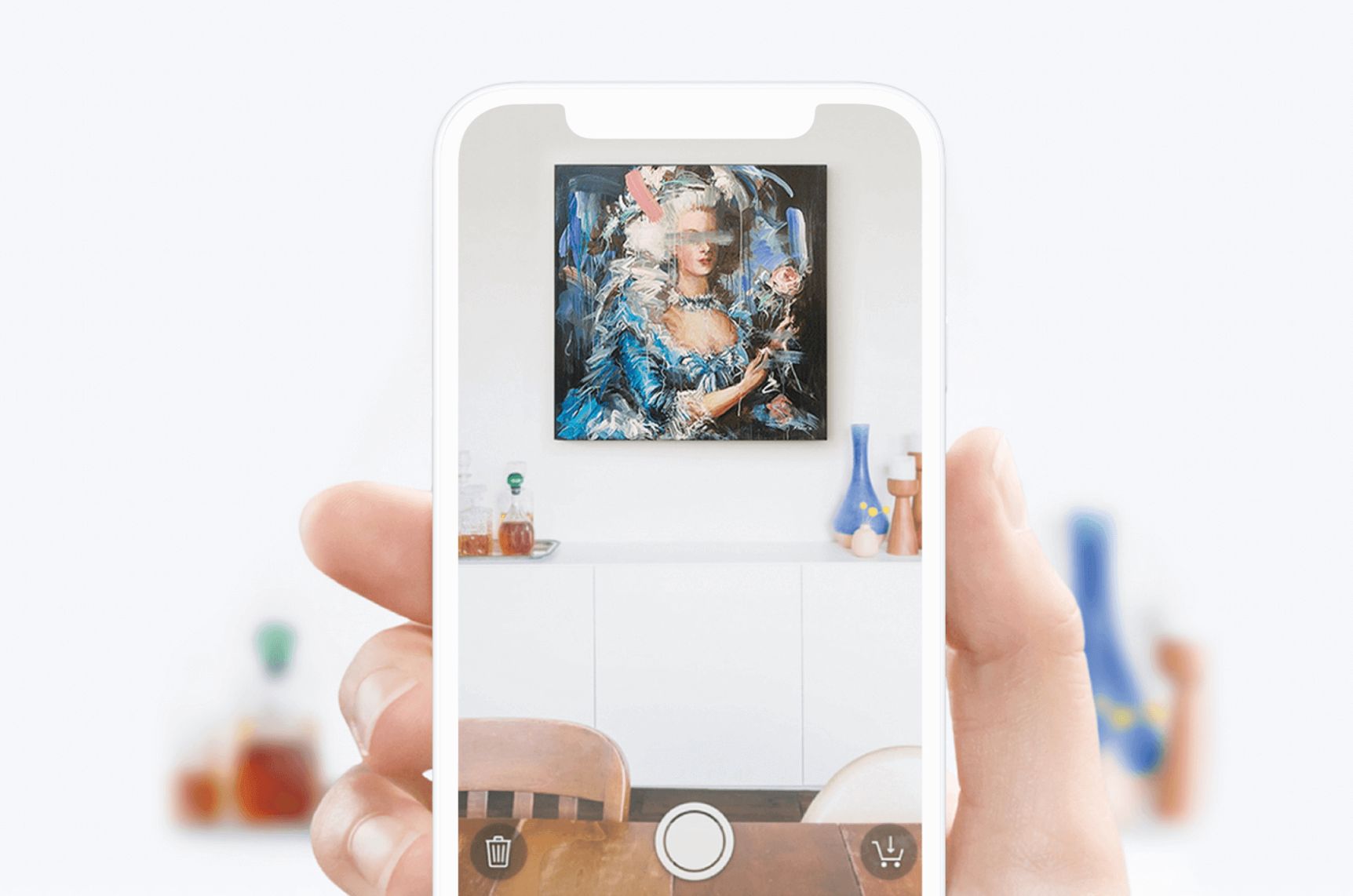 Augmented Reality Solutions
for Any Industry
Real Estate
AR can help reduce the barriers people face when trying to see themselves in a room. Unfinished rooms can become fully realized homes. It allows people to observe whether or not the floor plan of their dream home looks like what they want.
Healthcare
In the age of AR technologies, experiments with the look and construction of an automotive vehicle have become more accessible in terms of cost, resources, and time. There is no need to create expensive physical prototypes for concepts.
Manufacturing
Augmented reality allows engineers to access real-time information and instructions while working on complex machinery, reducing the need for manual reference materials. It also enables remote collaboration, allowing experts to provide guidance and support to technicians on the factory floor.
E-commerce
AR applications allow customers to try on clothes virtually, preview furniture in their homes and visualize how products look and function in real-world scenarios. AR applications also have the potential to reduce product returns as customers can get a more accurate idea of what they're purchasing before making a purchase.
Education
Just as the modern business environment is continually moving toward the digital world, modern learning practices are also expanding their areas of practice. They address AR&VR services for an interactive environment with endless possibilities.
SmartTek Solutions consistently meets the requirements and delivers high-quality work. They've improved the client's day-to-day operations by customizing effective, time-saving solutions. Despite challenging circumstances, they continue to dedicate a timely, reliable team.

Wojciech Betyna
Systems & IT Manager, Bluesky Solutions Ltd
They've provided great communication and support throughout our R&D process. SmartTek has been communicated well throughout the project. They're great partners and they continue to support the project.

John Whalan
CEO, Black Ice, LLC
Smart Tek SaS, LLC has provided us with an awesome experience, so far. The responsive team keeps to its timelines and deliverables. They're eager to serve our needs and the functionality that they build works.

Daniel Langsten
CEO, Wholesale Cabinets
The product impressed users and was delivered in time for the neighborhood launch party. The team overcame last-minute issues to meet the timeline, problem-solving and working late nights. They made use of emerging technology platforms like GET Lab to ensure smooth project management.

Joshua Young
CEO, Reflective Brands
Their team has been accommodating with everything from meeting times to budget needs. They're genuine AR experts and it's reflected in how well they were able to push the existing limits of AR technology to develop the app.

Jennifer Kapsch
Founder, United Spirit Games