Customer demands are constantly increasing. It is a bitter pill to swallow, but you can no longer surprise customers with a bright presentation or beautiful images. You need something more, something more exciting, something more captivating. And we have the solution for you.
Virtual Reality and Augmented Reality technologies are truly a new dimension. AR and VR open up new possibilities for businesses. In this article, we will talk about how you can use these technologies to create product demos and the impact it have on sales and company image.
Interactive Experience and Realistic 3D Models
Let's imagine you are choosing a household appliance, for example, a washing machine. One seller offers to look at the models in the store and tells you about them. Another one suggests trying out the options you like. You get a realistic washing machine 3D model and can test its functions and capabilities. It is a great interactive experience enabled by AR and VR usage.
Various businesses can benefit from using 3D models to create product demos. Let's take a look at these advantages.
Customers are more engaged with the product because they can interact with it effectively.
The user has the opportunity to research the product comprehensively and evaluate its functions to understand better what he is paying for.
You can expand your target audience significantly since 3D models allow you to demonstrate products remotely.
Developing a 3D model costs much less than creating a physical prototype, especially if we are talking about complex equipment.
Furthermore, using AR and VR to create product demos can help your business stand out and be one step ahead of the competition. You can attract tech-savvy customers. The Dyson company is the perfect image of using 3D models. They created virtual prototypes to showcase a line of hair care products. Before buying, for example, a hair dryer, you can try how it works with different types of hair.
Want to build an AR/VR application?
We are ready to be your trusted technology partner with proven expertise in immersive technologies.
Let's talk
Possibility of a Remote Demonstration
The AR and VR usage provides a high level of immersion and interaction in real-time. Accordingly, sales staff spend less time and effort working with customers. Conduct remote demonstrations for clients from different parts of the world. Don't limit your company because of the distance between you and your target audience. Here is a small list of businesses utilizing virtual reality and augmented reality technologies effectively.
Real estate agencies organize remote showings of properties.
Travel agencies conduct virtual tours of cities and hotels.
Automotive retailers are offering remote test drives.
Restaurants are creating virtual demos of their dishes.
Wineries allow customers to explore the vineyards and watch the beverage-making process.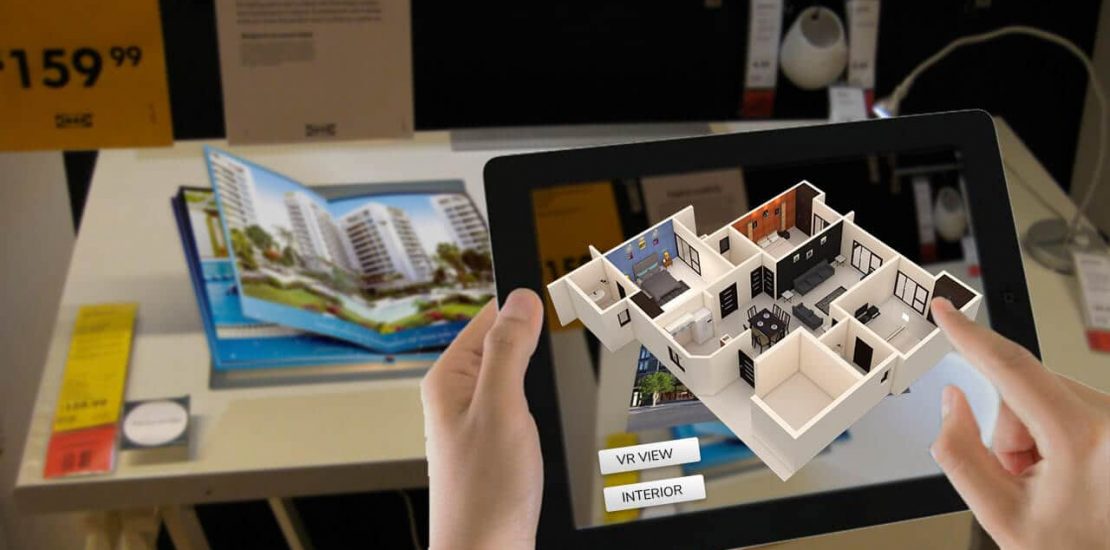 Imagine that you are planning a trip to another country. You contact your travel agent. Instead of just telling you, he shows you the whole trip, displays hotels, and gives you a virtual tour of the attractions. It is amazing. And most importantly, after such an experience, you know exactly what you want to spend your time and money on.
Virtual Showrooms and Retail Spaces
A virtual showroom is a great environment to showcase your products to customers. Enable users to do the same actions with your products in this environment as in the real world. Implement test and visual cues to interact with your product. Use AR and VR to present the functionality and capabilities of specific models.
Let's take a look at an example. Automotive companies are using AR and VR to customize cars. The client enters the virtual showroom, where he can try on the car for himself, try out a specific model in different colors, pick the most suitable upholstery, test various improvements, and select the best package.
Renault company went even further, offering business class passengers to feel as if they were driving a new SUV, using virtual reality glasses. After boarding, potential customers had the opportunity to test drive this car and compare sensations.
Convenient Way to Demonstrate Product Features
Let's say you decide to expand the functionality of an existing product or advertise a specific feature of a particular model. For example, you installed a new processor in a smartphone, used more powerful optics for a security camera, or set bright LEDs and a rotating probe on a car endoscope. Use AR and VR to highlight these characteristics. Show customers how new features work and how they improve your product.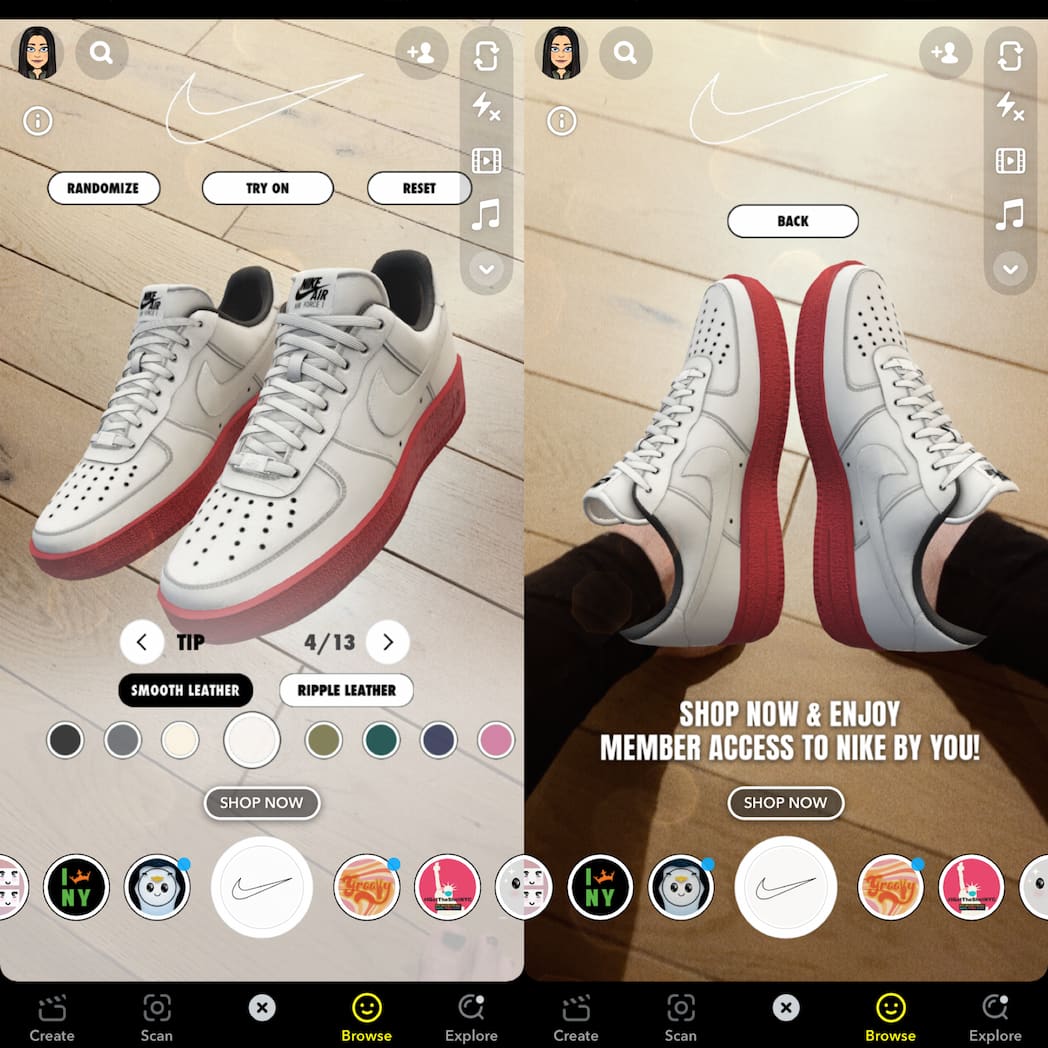 Mind-blowing AR/VR ideas can't wait
We use the latest immersive technologies for creating apps to exceed our clients' expectations.
Drop us a line
More Affordable and Easier to Scale
Now let's talk about the economic feasibility of using virtual reality and augmented reality technologies to create demo products. Imagine that you are the owner of 10 complex medical equipment stores located in different states. If you use physical prototypes, you must produce 10 units, one sample per showroom. It is expensive. It is much cheaper to order one 3D model development.
To view VR, you only need a headset. And if you use AR, your customers can use a smartphone or computer. That is, you do not need to purchase additional devices for demonstration.
Virtual product demos are easier and cheaper to scale than physical ones. As a business owner, you benefit from this twice. First, you save money on creating physical prototypes. Secondly, your customers get an interactive experience and deeper engagement.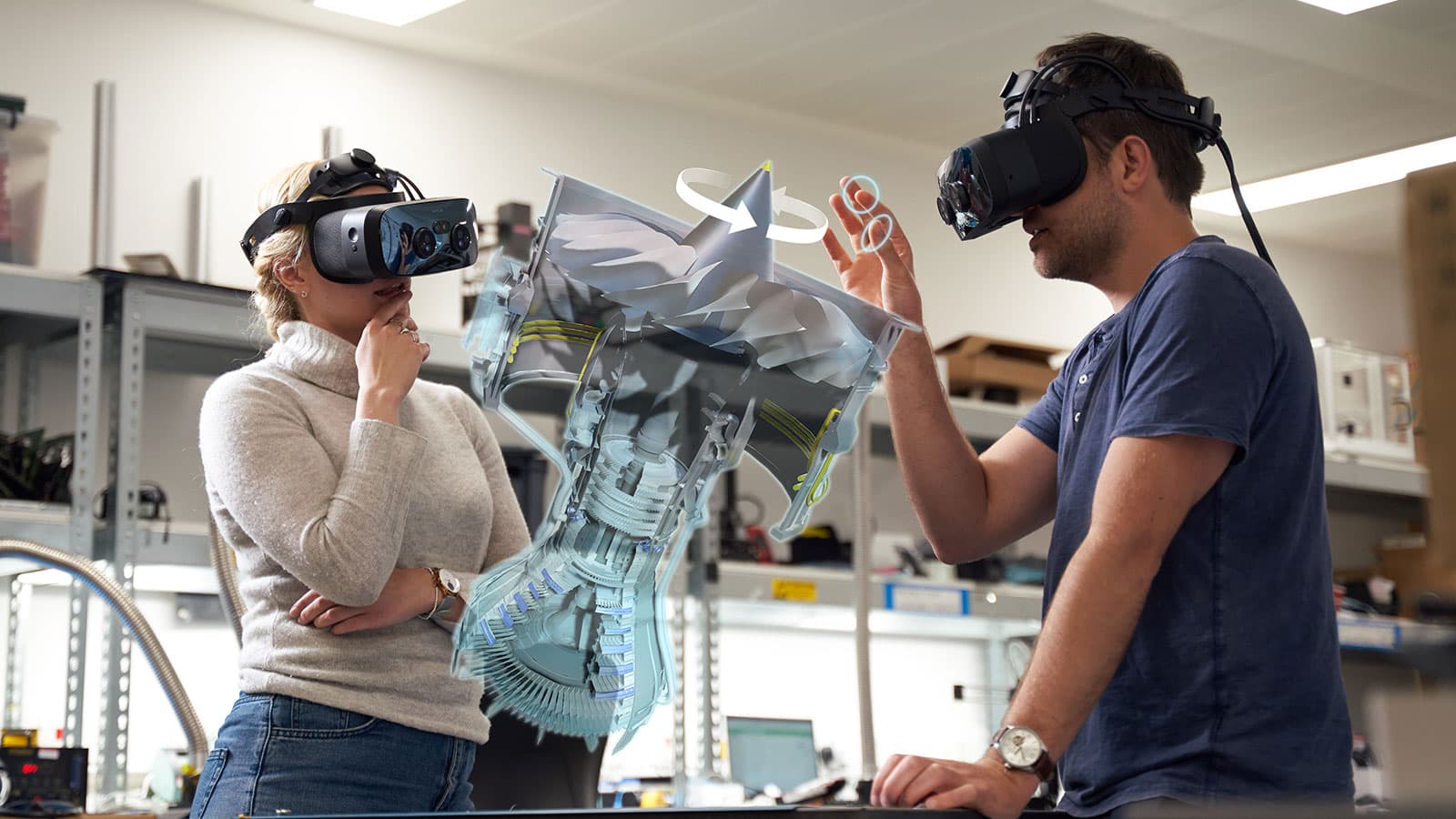 Summing Up
We have only covered the tip of the iceberg. In fact, augmented reality and virtual reality technologies provide much broader business opportunities than those we have discussed in this article. Let's summarize and once again outline the benefits of AR and VR for your brand.
Personalization of proposals.
Interactive experience.
Increased customer engagement.
Reducing returns.
Improving customer service.
Ample opportunities to demonstrate the capabilities of your products.
Reduced prototyping costs.
And, of course, you can show your customers that your company keeps up with the times and successfully implements innovative technologies. As a result, all this helps strengthen your brand in the market and increase sales.