What our company offer:
Custom Cross-Platform App Development
We develop leading-edge and cost-effective cross-platform mobile applications tailored to your needs.
Cross-Platform Mobile App Design
With our cross-platform design approach, the "universal" design remains shared across multiple platforms, while core functional components are designed specifically for each platform.
Cross-Platform Mobile App Deployment
The same as we develop applications suitable for different platforms, we also help publish them on both Apple Store and Google Play
Explore the cross-platform app creation flow
Idea
First, you share your ideas concerning the key concepts that should be highlighted in your future project. Next, we share our ideas concerning the possible ways of its implementation. As soon as we reach the consensus, we are ready to move to the following phase.
Design
UI/UX design is an essential aspect of cross-platform mobile development. The application's experience, feel, and design differ according to the platform, so we consider the UI requirements of the various platforms you have deemed to launch your application on to ensure perfection.
Code
It is time to turn to the driving force for cross-platform application development – coding. At this phase, our skilled developers create Mockups/Wireframes and write software that works well in more than one specific digital environment.
Test
Testing is an inseparable part of the quality assurance process. For this reason, we always conduct testing on simulators and real devices to verify that your application works across different web and mobile platforms.
Submitting
Though the development of a cross-platform application takes up most of the work, this work does not make sense without publication on the app stores. We help introduce your application to the world by publishing your app on App Store and Google Play Store.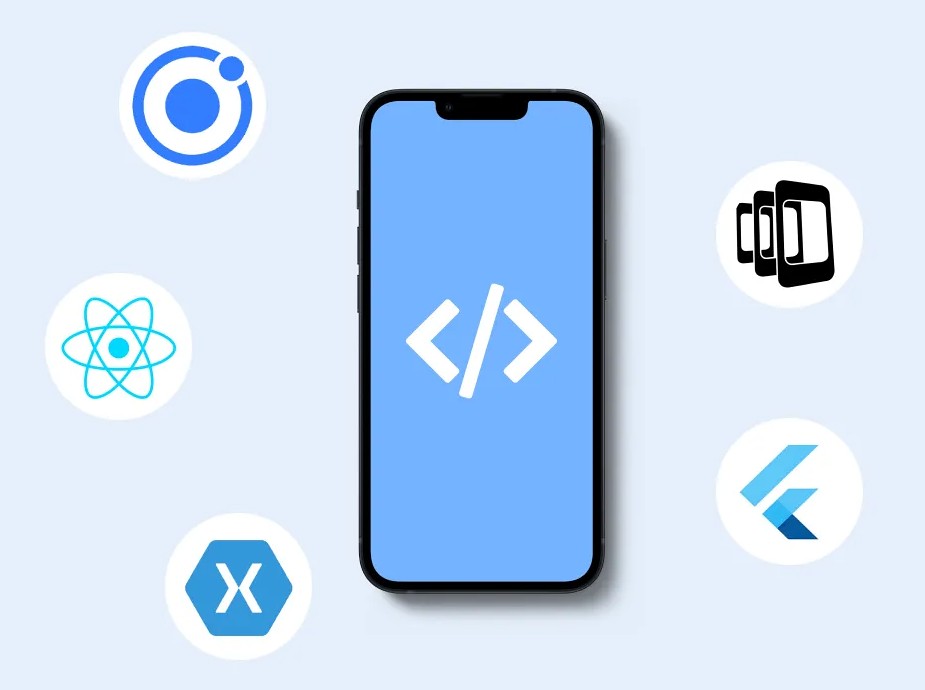 4 Reasons to Outsource Cross-platform Development to Us
Сlient-oriented approach
At Smart Tek, we promote an individual approach to each customer. Thanks to such a client-centric strategy, we deliver solutions adjusted to your unique needs.
Experienced team
With a high level of expertise in terms of developing different types of mobile applications, our professionals are capable of creating apps that impress both enterprises and their clients.
End-to-end development process
We not only cover all stages of cross-platform app development but also deliver your application to your clients by launching it on distribution platforms.
Transparent processes
We are always open to our customers. Whether you are interested in the progress of your project or want to see how it works at every given stage of development, we are ready to satisfy all of your requests.
SmartTek Solutions consistently meets the requirements and delivers high-quality work. They've improved the client's day-to-day operations by customizing effective, time-saving solutions. Despite challenging circumstances, they continue to dedicate a timely, reliable team.

Wojciech Betyna
Systems & IT Manager, Bluesky Solutions Ltd
They've provided great communication and support throughout our R&D process. SmartTek has been communicated well throughout the project. They're great partners and they continue to support the project.

John Whalan
CEO, Black Ice, LLC
Smart Tek SaS, LLC has provided us with an awesome experience, so far. The responsive team keeps to its timelines and deliverables. They're eager to serve our needs and the functionality that they build works.

Daniel Langsten
CEO, Wholesale Cabinets
The product impressed users and was delivered in time for the neighborhood launch party. The team overcame last-minute issues to meet the timeline, problem-solving and working late nights. They made use of emerging technology platforms like GET Lab to ensure smooth project management.

Joshua Young
CEO, Reflective Brands
Their team has been accommodating with everything from meeting times to budget needs. They're genuine AR experts and it's reflected in how well they were able to push the existing limits of AR technology to develop the app.

Jennifer Kapsch
Founder, United Spirit Games