Services offered by our iOS app development company:
Custom iOS App Development
With our custom iOS app development services, you can deliver your ideas, products, or services to clients smoothly and engagingly.
UI/UX Design 
for iOS
We believe that UI and UX are not just about creating high-grade designs. It is also about making an iOS app look aesthetically appealing and developing functionality that meets end-user needs
iOS Integration
Being an adept iOS app development agency, we know how to make the lead management process smooth. Due to iOS integration, you will easily handle leads according to your marketing expectations.
App Store Deployment
As the world's largest platform for promoting digital products, App Store allows you to publish your apps and experience the full spectrum of your app's advantages.
How iOS App Development
Process Looks Like
Free Consultation
We at Smart Tek know how to transform your ideas into cutting-edge iOS applications. We help customers understand their critical needs through qualitative assistance.
Project Details Agreement
We start working as soon as all aspects of the future project are agreed upon with the customer. That is why this step enables us to come to a compromise concerning specific application features.
Terms and Timelines
It's easier to organize work with a thoroughly planned timeline. We define approximate time limits according to each project's complexity.
Development & Deployment
Along with UI and UX design, the mobile iOS app development process is essential to a successful and functional app. During this phase, our developers code the application based on the guidelines established by our design team.
Testing
Once we complete your app, it undergoes a rigorous quality review process (testing on simulators and real devices) before submitting it to the App Store.
Deployment on App Store
With a deep understanding of Apple's App approval guidelines, we develop apps that perfectly fit this platform's requirements.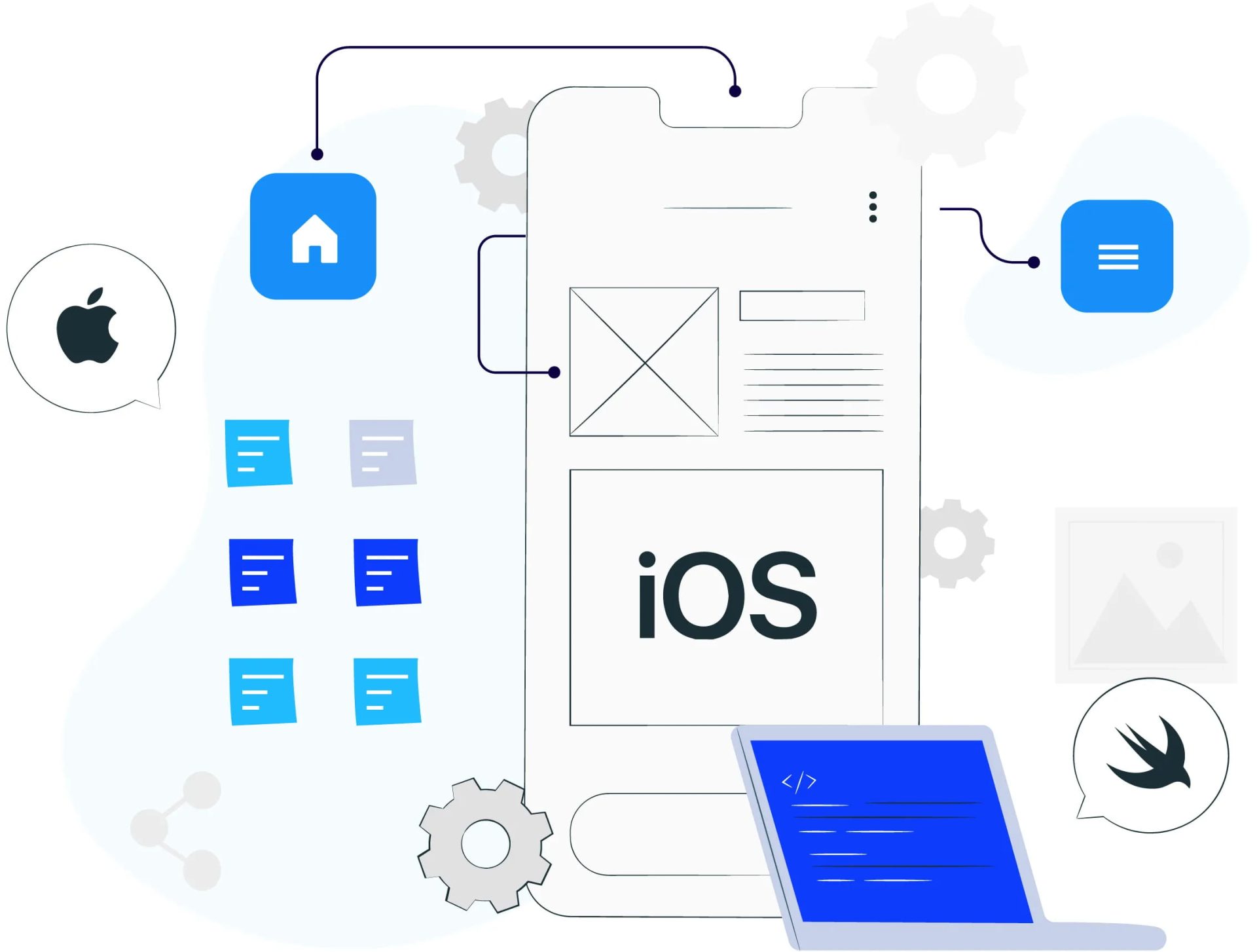 Why hire our
iOS development team
Skilled Experts
We have the experience and expertise to provide the application as required and expected.
Legal Privacy
We appreciate your trust, so all your sensitive business information is protected by non-disclosure agreements (NDA).
Solutions for Everyone
We adjust each project to your unique requirements to deliver on-time and on-budget iOS app development solutions.
Efficient Communication
Whether you need to enhance your application with additional functionality or have questions about the completed project's work, we are always ready to help and answer.
End-to-End Development
We pay attention to each step to gain the best result: from the first consultation until the successful deployment of your iOS application.
Advantage for Your Business
We design applications that enable you to automate the way your business operates.
SmartTek Solutions consistently meets the requirements and delivers high-quality work. They've improved the client's day-to-day operations by customizing effective, time-saving solutions. Despite challenging circumstances, they continue to dedicate a timely, reliable team.

Wojciech Betyna
Systems & IT Manager, Bluesky Solutions Ltd
They've provided great communication and support throughout our R&D process. SmartTek has been communicated well throughout the project. They're great partners and they continue to support the project.

John Whalan
CEO, Black Ice, LLC
Smart Tek SaS, LLC has provided us with an awesome experience, so far. The responsive team keeps to its timelines and deliverables. They're eager to serve our needs and the functionality that they build works.

Daniel Langsten
CEO, Wholesale Cabinets
The product impressed users and was delivered in time for the neighborhood launch party. The team overcame last-minute issues to meet the timeline, problem-solving and working late nights. They made use of emerging technology platforms like GET Lab to ensure smooth project management.

Joshua Young
CEO, Reflective Brands
Their team has been accommodating with everything from meeting times to budget needs. They're genuine AR experts and it's reflected in how well they were able to push the existing limits of AR technology to develop the app.

Jennifer Kapsch
Founder, United Spirit Games