IT Solutions Provided by our Real Estate Software Development Company
Residential Property Management
We provide world-class real estate software development services to help property managers simplify their residential property management processes. Track leases, manage complex tasks, and collect financial data quickly and seamlessly.
Tenant Management Software
Easy accounting, comprehensive reports, applicant screening modules, and fast online requests – all these features are integrated in tenant onboarding & management software.
Commercial Property Management Software
Our property management software solutions include functionality that helps maximize revenue, establish real-time communication, and rent property within a shorter time thanks to renting processes optimization.
Cloud-based Real Estate Management Software
While renting a property requires a substantial amount of clients' private information, it's essential to ensure that this data is stored securely, and our cloud-based real estate management software perfectly copes with this requirement.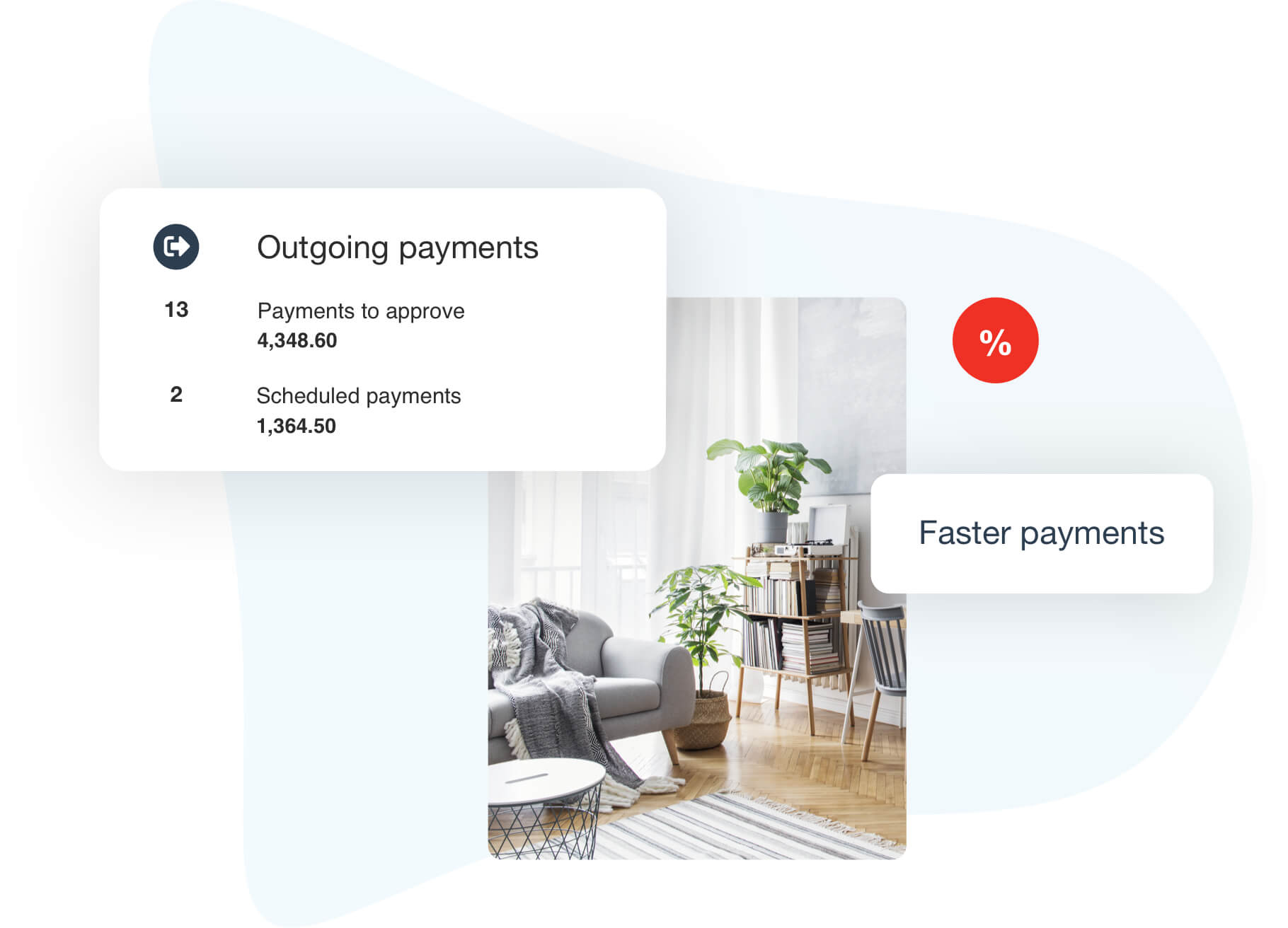 Real Estate Investment Software Solutions
Investor Reporting
Up-to-date online reports generated by data aggregation services can provide investors with actual information without delay.
Fund Management
Handle the complex fund structures with real estate investment software that helps brokers effectively estimate risks, assess fund performance and automate reports for their investors.
Data Management
Are you looking for an alternative to standard data input and document aggregation? Then a real estate data management solution is the best choice for mapping the data to build a timely, consistent, and accurate data set.
Debt Management
Debt Management software expands your accounting platform to enable real estate facilities to handle all their debt information effectively.
VR/AR Solutions for Real Estate
VR Tours
Life-like VR tours enable brokers to showcase properties before they're even built, allowing more options to attract more potential buyers.
Virtual Staging
Let your customers see how preferred decor or diverse pieces of furniture will look inside their house.
AR Marketing
Enhance your printed media, such as catalogs or brochures, with a new digital dimension thanks to interactive elements of augmented reality (videos, 3D models, and housing layouts).
360-Degree Videos
Impress your customers with fantastic 360-degree videos based on 3D models, artificial environments, and life-like animations.
SmartTek Solutions consistently meets the requirements and delivers high-quality work. They've improved the client's day-to-day operations by customizing effective, time-saving solutions. Despite challenging circumstances, they continue to dedicate a timely, reliable team.

Wojciech Betyna
Systems & IT Manager, Bluesky Solutions Ltd
They've provided great communication and support throughout our R&D process. SmartTek has been communicated well throughout the project. They're great partners and they continue to support the project.

John Whalan
CEO, Black Ice, LLC
Smart Tek SaS, LLC has provided us with an awesome experience, so far. The responsive team keeps to its timelines and deliverables. They're eager to serve our needs and the functionality that they build works.

Daniel Langsten
CEO, Wholesale Cabinets
The product impressed users and was delivered in time for the neighborhood launch party. The team overcame last-minute issues to meet the timeline, problem-solving and working late nights. They made use of emerging technology platforms like GET Lab to ensure smooth project management.

Joshua Young
CEO, Reflective Brands
Their team has been accommodating with everything from meeting times to budget needs. They're genuine AR experts and it's reflected in how well they were able to push the existing limits of AR technology to develop the app.

Jennifer Kapsch
Founder, United Spirit Games