What our Cybersecurity company offer
Information Security Assessments
We analyze the effectiveness of your information security program to identify compliance gaps and weaknesses to improve. Our information security assessment helps detect business risks and develop options to solve any issues we find.
Virtual CISO
Our dedicated team of cybersecurity experts creates a robust cybersecurity program to eliminate risks and deliver future-oriented solutions to protect your business with the right strategic and operational vision.
Application Security Services
Our app cybersecurity solutions include security code review, mobile device/mobile application management, and cloud and web application security testing. They guarantee smooth application work and deliver high-level digital experiences.
Network Security Monitoring
Our network security monitoring service ensures the smooth workflow of your business through SIEM, DDoS protection, email security, firewalls, IDS / IPS, DLP settings (e.g., Ransomware), and antivirus protection.
Penetration Testing
Penetration Testing, or the art of detecting cybersecurity vulnerabilities, helps prevent intruders from infiltrating your computer system or network. Let our cybersecurity engineers thoroughly assess potential vulnerabilities, and suggest ways to block cybersecurity threats.
Trustworthy Cybersecurity Development Services
for Multiple Industries
Healthcare
Medical data security is a crucial component of hospital information assurance programs worldwide. Therefore, our cybersecurity services company ensures the protection of healthcare institutions, including hospitals' internal data, patients' personal information, etc.
Education
The modern educational sector with widespread remote learning practices requires digital security. Our experienced cybersecurity engineers can develop solutions that meet educational institutions' cybersecurity management and policy challenges.
Finance
Cybercriminals target finance more than any other industry. That is why this vulnerable industry needs top-level solutions. With our cybersecurity services provider, financial sector workers can easily recognize the telltale signs of common cyber threats and respond appropriately.
Manufacturing
Cyber-attacks cause significant technological disruptions in the manufacturing sector. They slow down the working process and may harm the infrastructure effectiveness by attacking, e.g., your Odoo ERP system. Thus, cybersecurity measures are an inseparable part of manufacturing proper functioning.
Retail
While stores often transfer valuable information to payment providers, e.g., credit card data, they inevitably become a more appealing target to cybercriminals. That is why retailers require stable cyber protection of their networks from credible cybersecurity services providers.
Government
Our daily life, economic vitality, and political security depend on stable and safe cyberspace. Needless to say, cybersecurity is critical to the government. It is usually associated with protecting digital assets, networks, and computers from attacks or illegal access to public sector data.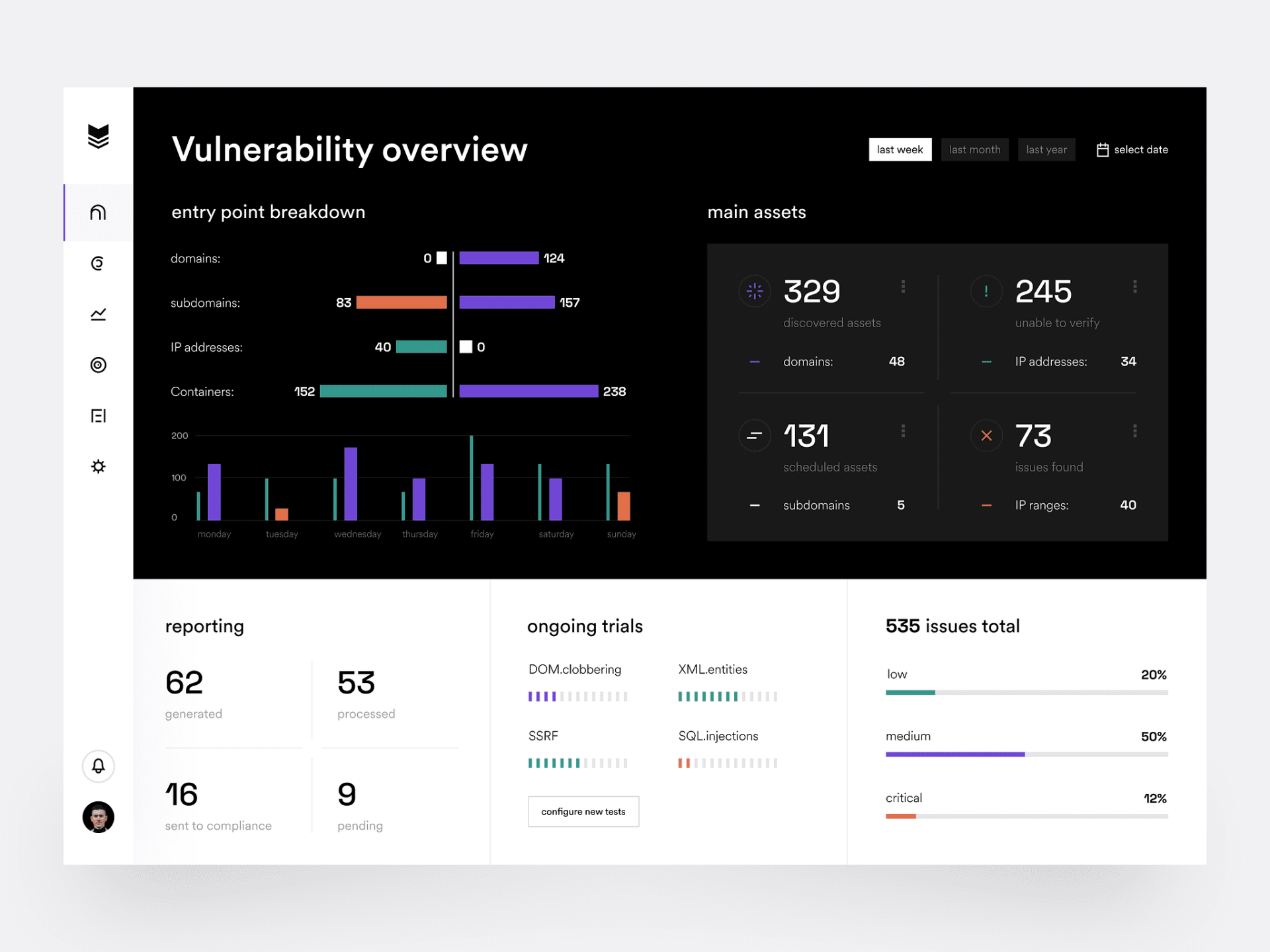 Reasons to Use
Our CyberSecurity Services
Regular monitoring
Rapidly react to data breaches with network security service that involves 24/7 monitoring.
Expert team
Provide a team of skilled cybersecurity services providers with a deep understanding of cybersecurity methodologies.
Comprehensive protection
Protect your business and your customers by keeping your information safe and secure from unauthorized parties, hackers, fraudsters, and criminals.
Proactive measures
Shield your company from potential downtimes, from cyberattacks and data loss by keeping your business network and infrastructure safe.
Stay ahead
Use the knowledge and experience of our cybersecurity experts to address new challenges faster and better than the competitors.
Tailored solutions
Offer client-oriented solutions tailored to our customers' needs, thanks to the thorough analysis of existing and potential threats that may harm your business performance.
SmartTek Solutions consistently meets the requirements and delivers high-quality work. They've improved the client's day-to-day operations by customizing effective, time-saving solutions. Despite challenging circumstances, they continue to dedicate a timely, reliable team.

Wojciech Betyna
Systems & IT Manager, Bluesky Solutions Ltd
They've provided great communication and support throughout our R&D process. SmartTek has been communicated well throughout the project. They're great partners and they continue to support the project.

John Whalan
CEO, Black Ice, LLC
Smart Tek SaS, LLC has provided us with an awesome experience, so far. The responsive team keeps to its timelines and deliverables. They're eager to serve our needs and the functionality that they build works.

Daniel Langsten
CEO, Wholesale Cabinets
The product impressed users and was delivered in time for the neighborhood launch party. The team overcame last-minute issues to meet the timeline, problem-solving and working late nights. They made use of emerging technology platforms like GET Lab to ensure smooth project management.

Joshua Young
CEO, Reflective Brands
Their team has been accommodating with everything from meeting times to budget needs. They're genuine AR experts and it's reflected in how well they were able to push the existing limits of AR technology to develop the app.

Jennifer Kapsch
Founder, United Spirit Games