Custom Swift app development services we provides:
Custom Swift App Development
Taking our customer's requirements as the starting point for further development, our team of Swift developers create state-of-the-art applications that help businesses achieve their goals.
Swift Consultation Service
We offer expert advice and guidance on the development of iOS applications using the Swift programming language – to help clients optimize and improve their app ideas, architecture, and user experience.
Swift Migration Services
If you are still using traditional Objective-C to build your iOS app, you are missing out on great business opportunities. Get a high-level service that will help you migrate apps from other platforms without impacting their performance.
Why choose our Swift development company for your next project
Cooperation that matters
Well-established communication, ongoing maintenance, emergency support, and respect for people – all of these features prove that we value our clients and strive to create future-oriented connections with businesses.
On-time and on-budget
Our team of Swift developers leverage top-notch technologies and agile methodology to deliver Swift apps adjusted to your price expectations in a timely manner.
Speedy development process
As long as Swift continues to be lightning-fast for Apple application development, it is possible to achieve visible results within a shortened development sprint.
Increased safety
Security is a foremost priority as it guarantees the success of your app. Swift is a safe programming language, so it enables us to design secure apps that bring a competitive advantage to your business.
Easy to scale the product
In addition to faster development time, our Swift developers create future-proof apps that can be extended with new features as required. Therefore, Swift development is a long-term investment with multiple benefits.
Hire dedicated developers
Whether you need dedicated junior Swift developers for one project or are searching for long-term cooperation with senior Swift developers, our company will find the right talent for you in a short time-frame.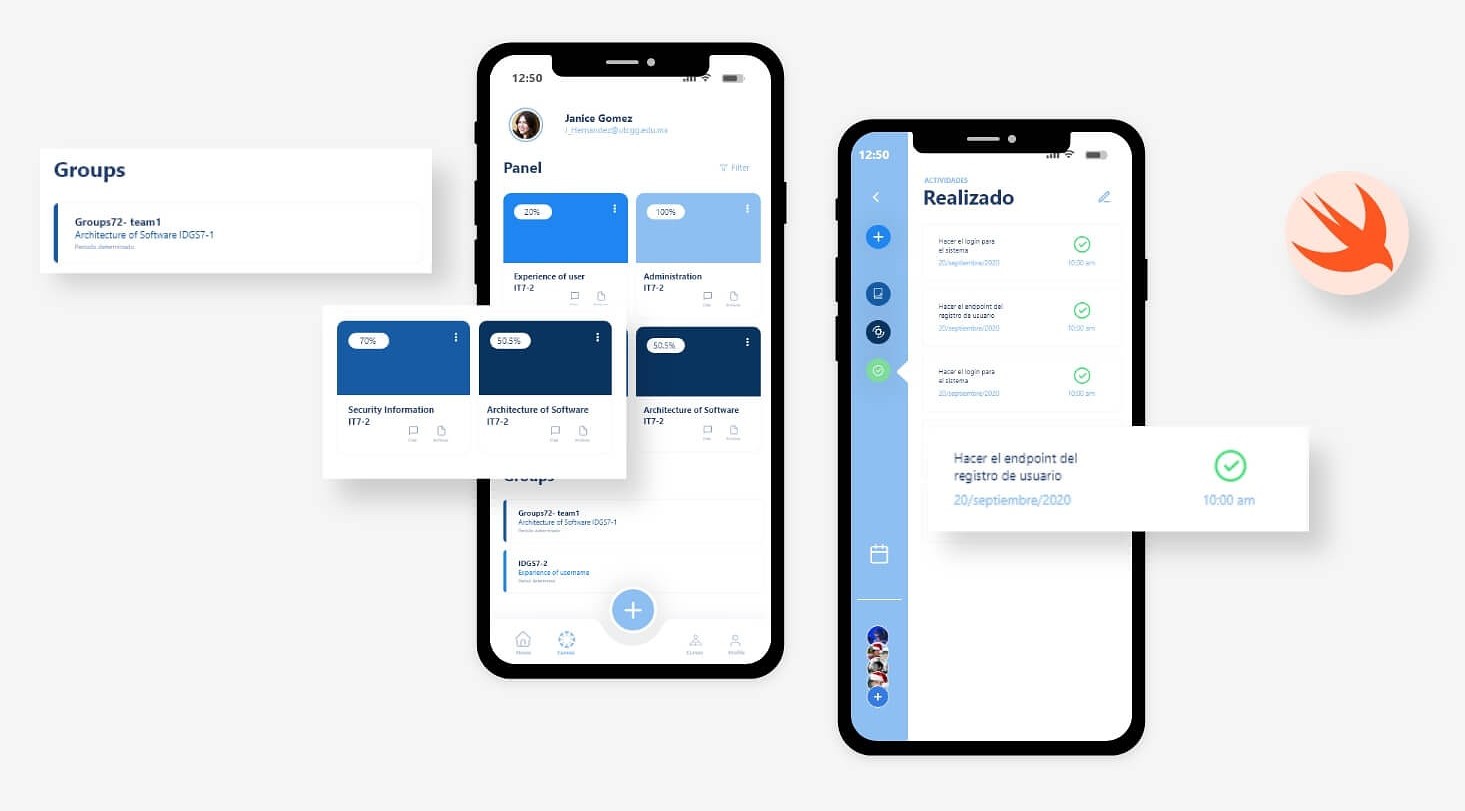 We provide Swift app development services for multiple industries
Retail Industry
We create easy-to-use shopping, payment, and inventory management applications that help retailers improve the customer experience.
Financial
Our developers use the latest technology to create apps for budget tracking, investment management, and digital payment processing.
Healthcare apps
We develop apps for remote patient monitoring, appointment scheduling, and health data tracking to help healthcare professionals improve patient outcomes.
Education
Our team create interactive and engaging learning apps, digital textbooks, and educational games to help students and teachers alike.
Logistics
We build apps for shipping and delivery tracking, warehouse management, and fleet management to help businesses improve efficiency.
Transportation
We develop apps for real-time traffic updates, ride-hailing services, and public transportation schedules to help commuters save time and reduce stress.
SmartTek Solutions consistently meets the requirements and delivers high-quality work. They've improved the client's day-to-day operations by customizing effective, time-saving solutions. Despite challenging circumstances, they continue to dedicate a timely, reliable team.

Wojciech Betyna
Systems & IT Manager, Bluesky Solutions Ltd
They've provided great communication and support throughout our R&D process. SmartTek has been communicated well throughout the project. They're great partners and they continue to support the project.

John Whalan
CEO, Black Ice, LLC
Smart Tek SaS, LLC has provided us with an awesome experience, so far. The responsive team keeps to its timelines and deliverables. They're eager to serve our needs and the functionality that they build works.

Daniel Langsten
CEO, Wholesale Cabinets
The product impressed users and was delivered in time for the neighborhood launch party. The team overcame last-minute issues to meet the timeline, problem-solving and working late nights. They made use of emerging technology platforms like GET Lab to ensure smooth project management.

Joshua Young
CEO, Reflective Brands
Their team has been accommodating with everything from meeting times to budget needs. They're genuine AR experts and it's reflected in how well they were able to push the existing limits of AR technology to develop the app.

Jennifer Kapsch
Founder, United Spirit Games