Education Software Development Services We Offer
Learning Management Systems (LMS)
We will help you build a fully integrated educational software for managing resources and activities, starting from course development and finishing with personalized training program management and teacher activity tracking.
Web & Mobile Apps
Depending on your needs, we can develop an educational web platform and a mobile app with access to courses, test functionality, and many other features in compliance with your target audience's needs.
Cloud Migration
Using cloud services, educators can store, manage, and process educational data, providing access to it at any time and in any place. Such services save assets, increase security and simplify infrastructure scaling.
AR & VR Solutions
Augmented and virtual reality techs bring the educational process to a whole new level, ensuring high student involvement and making education and training more accessible.
Corporate Learning
A knowledge management system is a powerful tool for efficient and secure data exchange among employees. We provide educational software development services coherent IT solutions for training, personnel certification and corporate knowledge management.
Benefits of Education Software
Built by SmartTek
Personalized learning
Educational software can adapt to the individual needs and abilities of each student, providing a personalized learning experience that improves performance.
Easy accessibility
Modern E-Learning solutions are accessible from any place with Internet connections and tend to have an offline mode "just in case".
Cost savings
Custom education software development services can help to reduce costs versus traditional teaching methods, including textbooks, classroom materials, and teaching staff. This can make education more affordable and accessible.
Reduced teacher workload
The modern software has the capability to automate several secondary processes, enabling teachers to concentrate on their primary tasks.
Data analytics
Education applications can provide data analytics that enables tracking and analyzing student performance, identifying areas for improvement.
Interactive engagement
You can create engaging and interactive learning materials, such as games, quizzes, and simulations, which enhance the learning experience.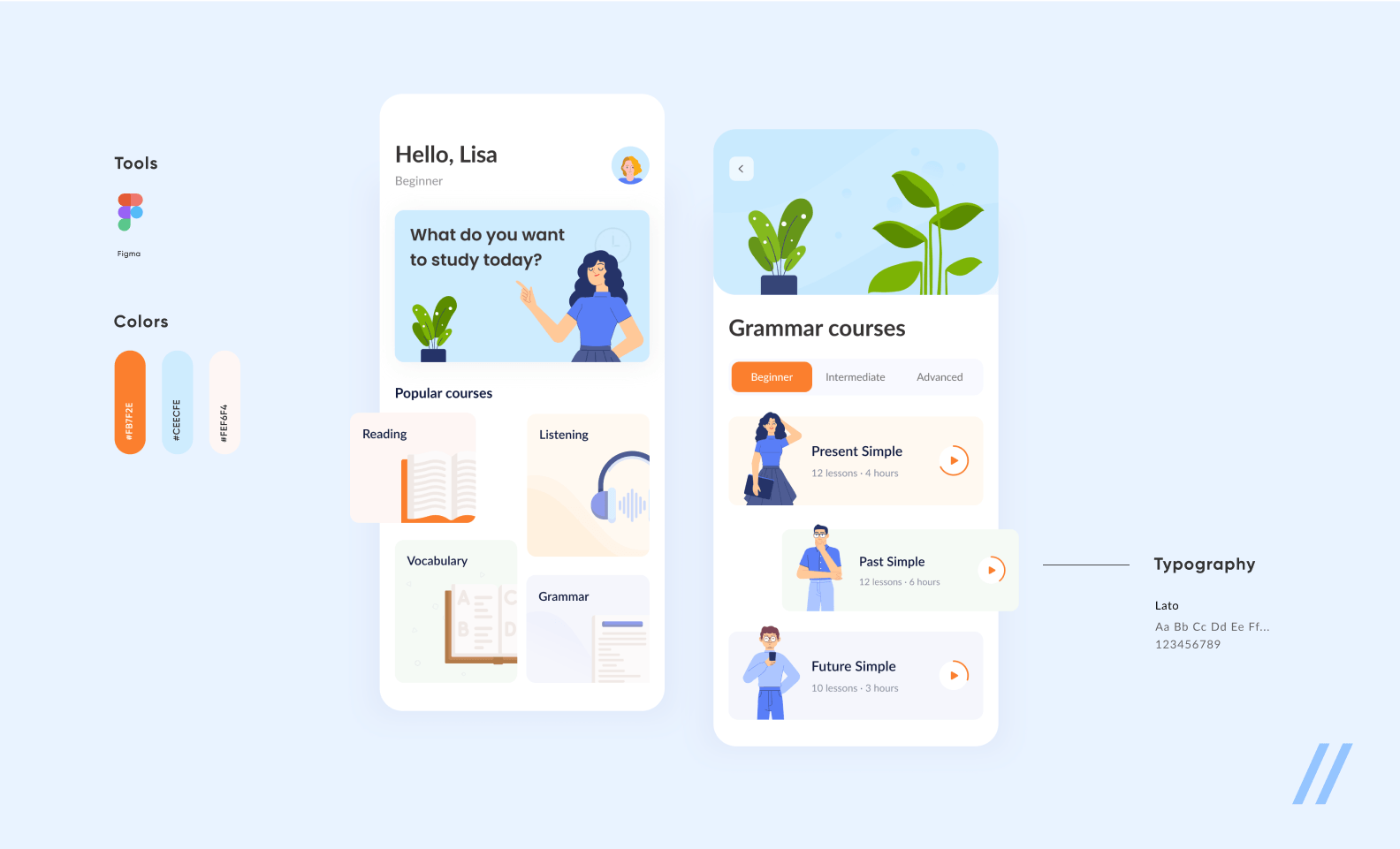 Why Startups and Enterprises
Choose Us
Industry Expertise
Over the years, we have worked on projects for various business sectors, gained knowledge, and garnered experience, allowing us to provide the best results to our customers.
Personalized Approach
Whether you are a small startup or a large corporation, we always exercise an individual approach and focus on our customers' business needs.
Transparent Processes
We value our customers' trust and always aim for long-term cooperation. That is why we provide any necessary details on the work process at each stage of project development.
Top-rated Developers
We guarantee that our developers are highly-professional and all the works performed are of high quality (we sign an obligation contract).
Cost Cutting
We select the appropriate technology to meet your needs and optimize the software architecture to streamline the development process and reduce expenses.
Focus on Results
We know how to correctly connect people and processes to achieve the set objectives and focus on the final product quality.
SmartTek Solutions consistently meets the requirements and delivers high-quality work. They've improved the client's day-to-day operations by customizing effective, time-saving solutions. Despite challenging circumstances, they continue to dedicate a timely, reliable team.

Wojciech Betyna
Systems & IT Manager, Bluesky Solutions Ltd
They've provided great communication and support throughout our R&D process. SmartTek has been communicated well throughout the project. They're great partners and they continue to support the project.

John Whalan
CEO, Black Ice, LLC
Smart Tek SaS, LLC has provided us with an awesome experience, so far. The responsive team keeps to its timelines and deliverables. They're eager to serve our needs and the functionality that they build works.

Daniel Langsten
CEO, Wholesale Cabinets
The product impressed users and was delivered in time for the neighborhood launch party. The team overcame last-minute issues to meet the timeline, problem-solving and working late nights. They made use of emerging technology platforms like GET Lab to ensure smooth project management.

Joshua Young
CEO, Reflective Brands
Their team has been accommodating with everything from meeting times to budget needs. They're genuine AR experts and it's reflected in how well they were able to push the existing limits of AR technology to develop the app.

Jennifer Kapsch
Founder, United Spirit Games