What our mobile app development
company offer:
Why Choose Our Mobile Development Services
Experienced Team
Healthcare, retail, construction and utilities are just some of our specialties – we have the right solution for almost every industry. Experience guarantees excellence, which is why we offer quality outsourced mobile development that is sure to deserve your trust.
Attention to Details
Our mobile app development company considers all essential aspects, from your budget to current marketing trends, to build a custom tactic and reveal all beneficial features of mobile technology that may place your company at the top of the business competition.
Personalized Service
As a rule, we adjust our custom mobile app development services to your business requirements. We propose a highly personalized approach to your needs. Just share your application idea and get expert assistance from our mobile app development company right now!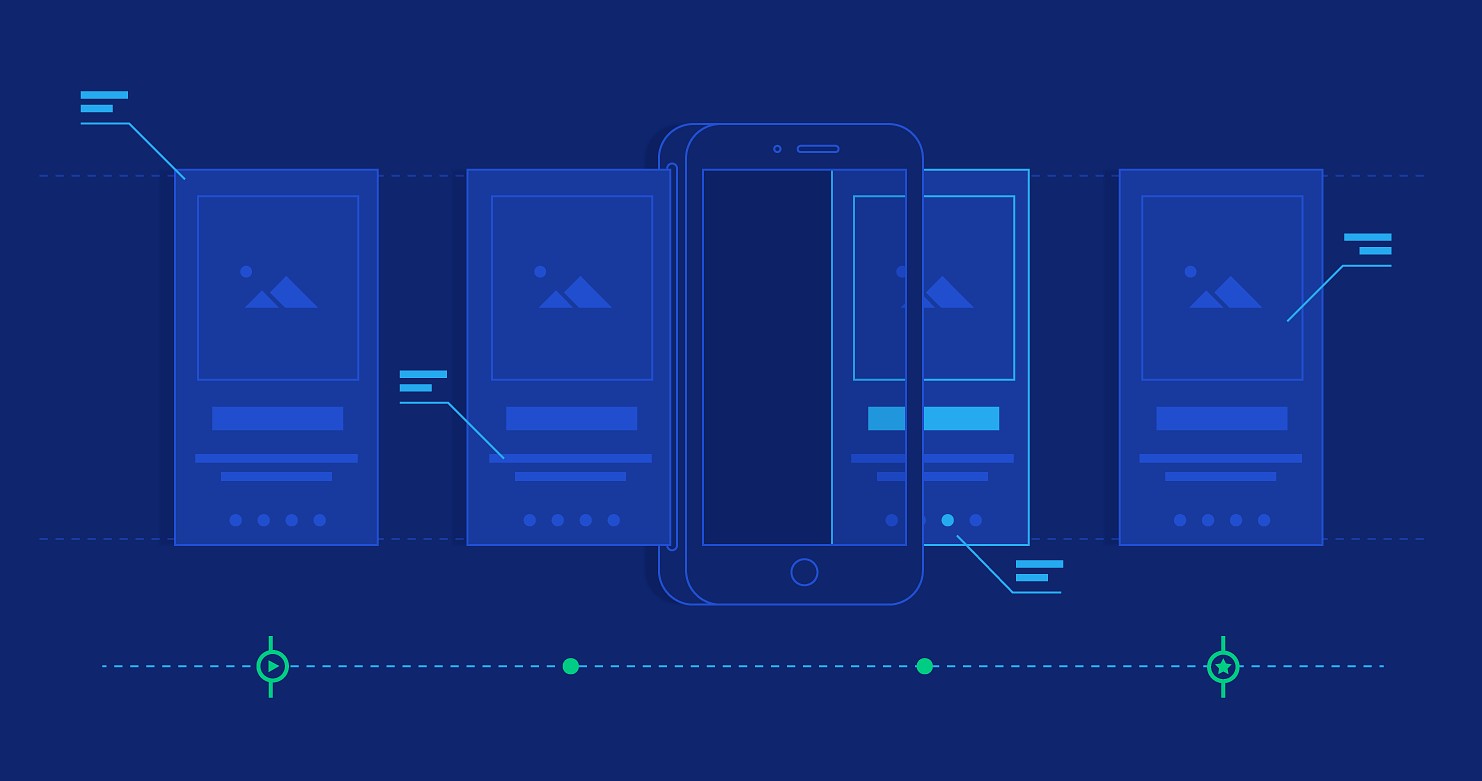 Custom Mobile App
Development Process
Product Analysis
Our custom mobile application development company starts with identifying the app's vision by setting the product's goals and defining its target audience. These crucial steps determine the essential features in further mobile development.
Planning and Strategy
Project managers define the scope, features, and functionalities of the app. They also outline the technical requirements, development timeline, and allocate resources accordingly.
UX / UI App Design
We visualize the user flow, generate simplified digital concepts, and showcase animations, user interfaces, and screen transitions.
Development
In this stage, developers write the actual code that brings the app to life. They follow the design and technical specifications to implement features and functionalities.
Quality Assurance
We are testing, testing, and testing again until we feel confident in the adequate functioning of each custom mobile application. Allow our expertise to be your relief – we'll perform the necessary steps to ensure your application completes debugging process.
Deployment & Launch
Once the app passes all tests and quality checks, it's ready for deployment. Developers release the app to the respective app stores, such as the Apple App Store and Google Play Store.
SmartTek Solutions consistently meets the requirements and delivers high-quality work. They've improved the client's day-to-day operations by customizing effective, time-saving solutions. Despite challenging circumstances, they continue to dedicate a timely, reliable team.

Wojciech Betyna
Systems & IT Manager, Bluesky Solutions Ltd
They've provided great communication and support throughout our R&D process. SmartTek has been communicated well throughout the project. They're great partners and they continue to support the project.

John Whalan
CEO, Black Ice, LLC
Smart Tek SaS, LLC has provided us with an awesome experience, so far. The responsive team keeps to its timelines and deliverables. They're eager to serve our needs and the functionality that they build works.

Daniel Langsten
CEO, Wholesale Cabinets
The product impressed users and was delivered in time for the neighborhood launch party. The team overcame last-minute issues to meet the timeline, problem-solving and working late nights. They made use of emerging technology platforms like GET Lab to ensure smooth project management.

Joshua Young
CEO, Reflective Brands
Their team has been accommodating with everything from meeting times to budget needs. They're genuine AR experts and it's reflected in how well they were able to push the existing limits of AR technology to develop the app.

Jennifer Kapsch
Founder, United Spirit Games