Custom Android Development
services we offer:
Custom Android App Development
With our cutting-edge Android applications, you can manage your business processes more efficiently, along with delivering your services to clients in a convenient way.
Android App Design
It is essential to choose the right technologies in order to deliver competitive solutions. At Smart Tek, we'll provide an interactive and engaging UX/UI (User Experience / User Interface) design to build a stunning mobile application.
Android App Modernization
Thanks to our state-of-the-art Android app modernization services, your mobile application will always stay on trend because we guarantee added value to your business.
Android App Maintenance
We always keep an eye on each aspect of the Android app development process, before, during, and after the app implementation. Hence, we provide regular feature updates, monitor performance, and fix emerging bugs.
6 Reasons Why You Should Hire
Our Android Development Team
Rapid Deployment
Our Android app developers offer a competitive edge to businesses who need a faster go-to-market strategy for their latest innovation.
Adjustment to Your Unique Needs
Thanks to multiple customization capabilities available within the Android platform, we create applications that are suitable to the specificities of your products/services.
Expanded Marketing Capabilities
With our custom-made applications, you'll gain an opportunity to target the largest number of Android users.
Expertise Comes with Practice
As a company that developed a wide range of different Android applications for various customers, we know how to successfully deliver our projects within the given deadline.
Continuous Growth
While the Android platform is still evolving, bringing new functionalities to stay strong amid growing competition, our Android developers adapt quickly to ensure you're up-to- date with the latest and greatest.
Advanced Integration
While we can provide an end-to-end Android app development package, it is not a limitation of our work. We also offer app integration services for social media platforms, payment platforms, cloud systems, etc.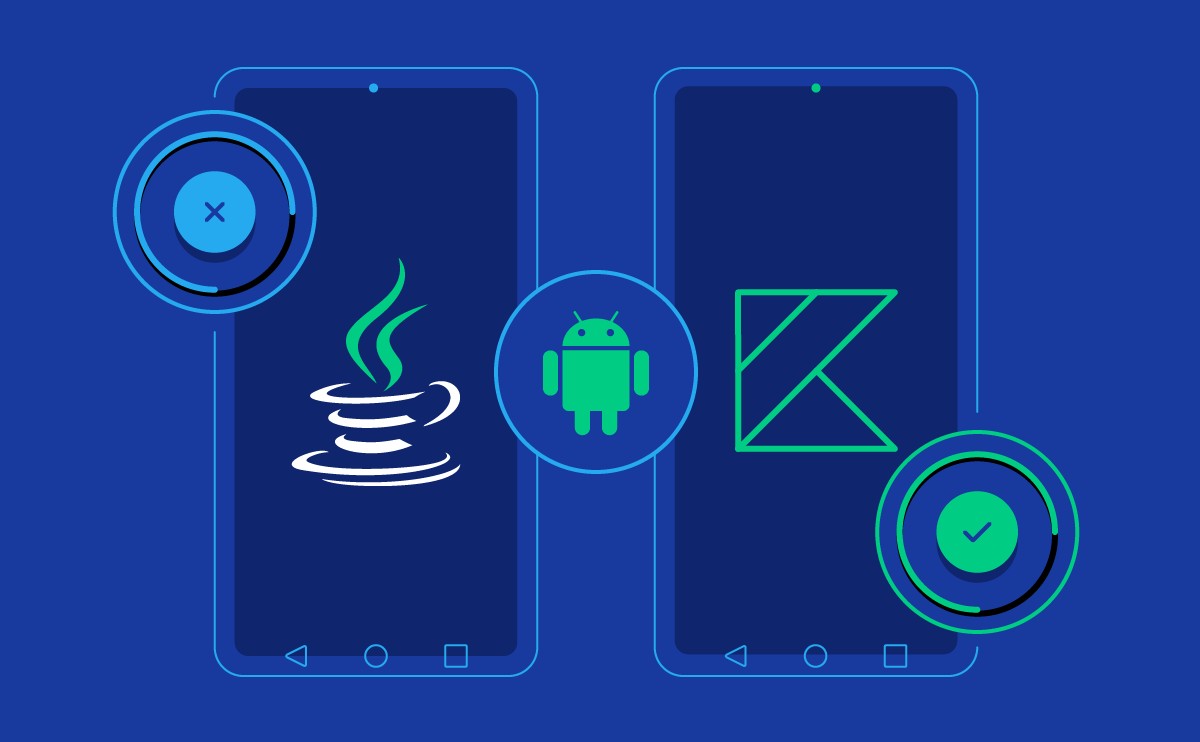 Benefits of Working
With Us
Cost-Effective Solutions
It takes money to hire all professionals required for your project. It is more expensive to provide them with proper housing and equipment. With our dedicated development approach, you don't spend that money. Smart Tek provides cost-effective options based on your demands and frees your valuable time.
Meeting the Deadlines
As a prominent organization with diverse departments, Smart Tek knows how to organize time appropriately. Our teams deliver on-time solutions for your business with prudent time use. After all, we are always searching for valuable ways to improve our efficiency, so proper time management helps us become better for you.
Transparent Communication
Dedicated teams are usually associated with a popular stereotype about poor cooperation, but we break this stigma with well-established client communication. We organize efficient conversation that fits your values and needs based on your culture, business specificities, individual preferences, and communication style.
Your Opinion Comes First
We perceive our customers' vision as a reference point for our dedicated development. In flexible and inclusive working environment, we appreciate each client, motivating them to share all ideas and doubts. This highly personalized approach enables us to search for top-talent engineers and comply with your business requirements.
SmartTek Solutions consistently meets the requirements and delivers high-quality work. They've improved the client's day-to-day operations by customizing effective, time-saving solutions. Despite challenging circumstances, they continue to dedicate a timely, reliable team.

Wojciech Betyna
Systems & IT Manager, Bluesky Solutions Ltd
They've provided great communication and support throughout our R&D process. SmartTek has been communicated well throughout the project. They're great partners and they continue to support the project.

John Whalan
CEO, Black Ice, LLC
Smart Tek SaS, LLC has provided us with an awesome experience, so far. The responsive team keeps to its timelines and deliverables. They're eager to serve our needs and the functionality that they build works.

Daniel Langsten
CEO, Wholesale Cabinets
The product impressed users and was delivered in time for the neighborhood launch party. The team overcame last-minute issues to meet the timeline, problem-solving and working late nights. They made use of emerging technology platforms like GET Lab to ensure smooth project management.

Joshua Young
CEO, Reflective Brands
Their team has been accommodating with everything from meeting times to budget needs. They're genuine AR experts and it's reflected in how well they were able to push the existing limits of AR technology to develop the app.

Jennifer Kapsch
Founder, United Spirit Games