Our VR development company offer:
VR App Development
We enhance your products and services with immersive simulations to improve user interaction and data visualization. We combine custom design, smooth user interactions, and high-quality 3D models to deliver a successful VR product.
VR Game Development
Even the most demanding customer will be satisfied with our VR games. Our developers create a highly immersive experience that plugs users inside the game, adding a universe of opportunities for creators and gamers alike.
VR Consultation
Even the most demanding customer will be satisfied with our VR games. Our developers create a highly immersive experience that plugs users inside the game, adding a universe of opportunities for creators and gamers alike.
Maintenance & Support
We treat each step of virtual reality development as a critical determinant of a project's progress, providing you with professional assistance, support, and maintenance services to achieve application consistency.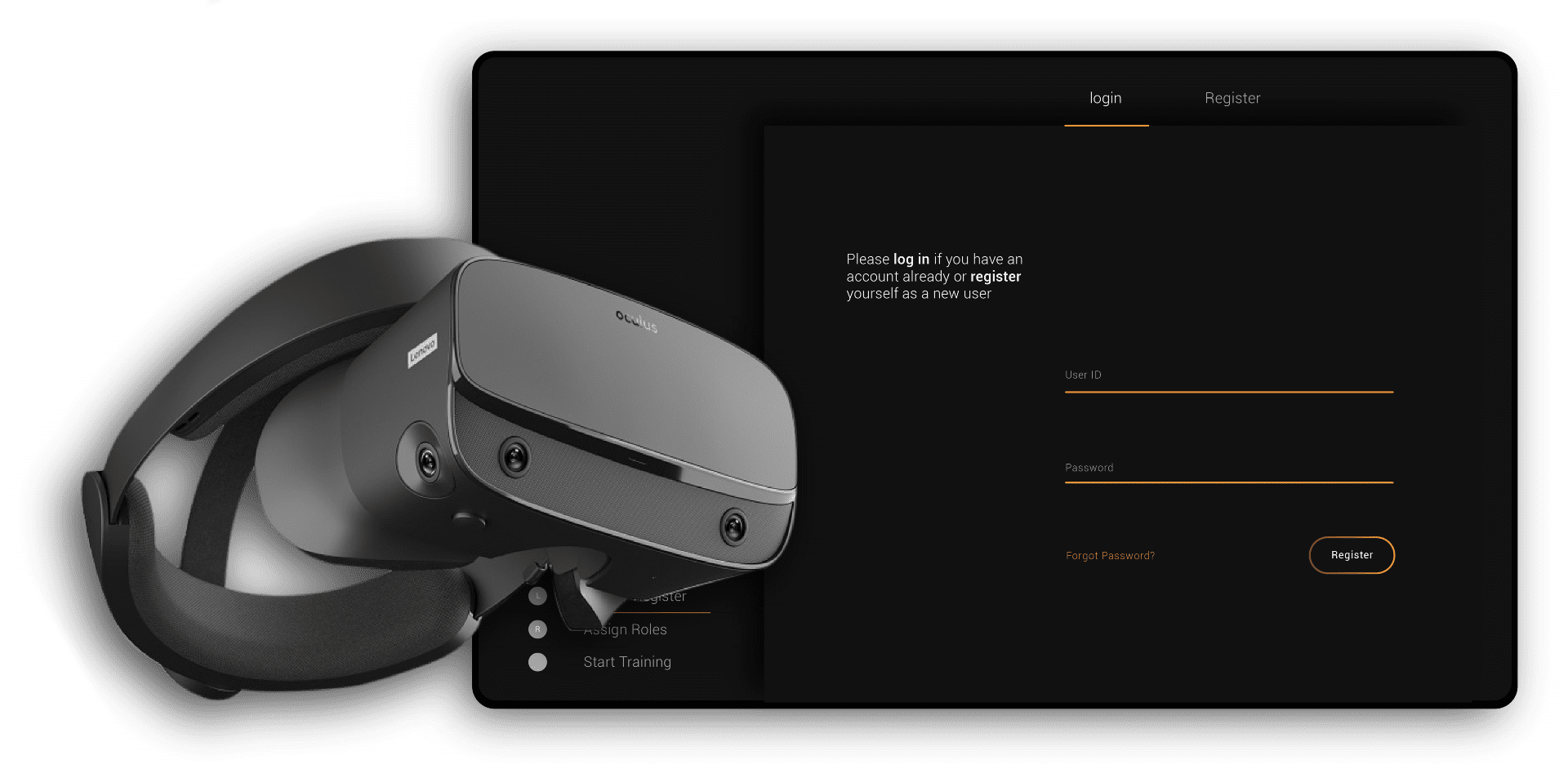 Top-Notch VR Development Services
to Exhilarate Your Business
Reputation proven by successful projects
As a creative VR development service provider with in-house R&D capabilities and a desire to develop outstanding VR solutions, our artistic and smart team always delivers solutions that satisfy all customers' criteria.
Flexible cooperation model
We use Agile Methodology, which enables our team to promote adaptive planning, flexible development process, quick delivery, and continuous product improvement.
Tailored to your unique needs
The development of VR applications requires creativity. Custom-made solutions are of paramount importance in our virtual reality app development company. We supplement your business traits with exclusive immersive experiences.
User-centric approach
Close cooperation with the customers refers to one of our fundamental values. We adjust leading-edge product concepts and solutions to your demands to improve productivity, boost performance, and deliver advanced immersive experiences.
Dedicated in-house team
We have an experienced team of qualified programmers, designers and project managers who work to ensure that all projects are implemented according to all requirements.
Virtual Reality Solutions
for Any Industry
Automotive Industry
In the age of XR development, experiments with the look and construction of an automotive vehicle have become more accessible in terms of cost, resources, and time. There is no need to create expensive physical prototypes for concepts.
Manufacturing
Early adopters of VR/AR in manufacturing have already demonstrated that virtual training has revolutionized the way employees are trained, instructed, and estimated. Read about VR for Manufacturing to learn how it can enhance data-driven and experiential training.
Healthcare
Surgery simulation, donning & doffing training, medical marketing, pain-relieving applications, etc. Discover our PPE VR Training Simulator as an example of VR's successful adoption within this industry.
E-commerce
Following the global shifts in buying behaviors, online shopping is more popular than ever. While consumers adapt to online purchases, body-scanning technologies and life-like visuals allow them to shop with greater confidence.
Real Estate
Planning and choosing the next apartment are typically associated with considerable time and effort. VR can save time and money by previewing properties online. Show potential tenants how their next investment looks without outdated photos.
Education
Just as the modern business environment is continually moving toward the digital world, modern learning practices are also expanding their areas of practice. They address AR&VR services for an interactive environment with endless possibilities.
SmartTek Solutions consistently meets the requirements and delivers high-quality work. They've improved the client's day-to-day operations by customizing effective, time-saving solutions. Despite challenging circumstances, they continue to dedicate a timely, reliable team.

Wojciech Betyna
Systems & IT Manager, Bluesky Solutions Ltd
They've provided great communication and support throughout our R&D process. SmartTek has been communicated well throughout the project. They're great partners and they continue to support the project.

John Whalan
CEO, Black Ice, LLC
Smart Tek SaS, LLC has provided us with an awesome experience, so far. The responsive team keeps to its timelines and deliverables. They're eager to serve our needs and the functionality that they build works.

Daniel Langsten
CEO, Wholesale Cabinets
The product impressed users and was delivered in time for the neighborhood launch party. The team overcame last-minute issues to meet the timeline, problem-solving and working late nights. They made use of emerging technology platforms like GET Lab to ensure smooth project management.

Joshua Young
CEO, Reflective Brands
Their team has been accommodating with everything from meeting times to budget needs. They're genuine AR experts and it's reflected in how well they were able to push the existing limits of AR technology to develop the app.

Jennifer Kapsch
Founder, United Spirit Games