Cloud development services we provide:
GCP Cloud Development
Due to our vast expertise in implementing GCP solutions, we can both move existing applications to the cloud environment as well as build custom cloud-based solutions.


Azure Cloud Development
Azure cloud development service allows creating web apps, mobile app back ends, as well as API apps that will undoubtedly cater to your cloud computing needs.

AWS Cloud Development
Our experts guarantee seamless development and deployment of AWS cloud apps to ensure the security and scalability of your cloud-based app.
Benefits of Developing Cloud Applications with Smart Tek
Cost Savings
Once you leverage the benefits of our cloud applications, easy access to your business's data will save time and expenses in project startups.
Mobility
Thanks to our cloud app development services, you can easily access corporate data via smartphones, so it is an excellent way to guarantee that no one is ever left out of the loop.
Upgraded Collaboration
Our cloud-based solutions provide collaborative social spaces that enable you to cooperate with employees across your organization, therefore raising workers' engagement.
Automatic Updates
With our cloud-enabled products, there is no need to perform a manual organization-wide update because cloud-based applications automatically refresh and update themselves.
Sustainability
Are you concerned about how your technology impacts the environment? Hosting on the cloud is a great way to reduce your overall carbon footprint.
Increased Security
Notably, our cloud-based applications offer a more secure environment than local servers.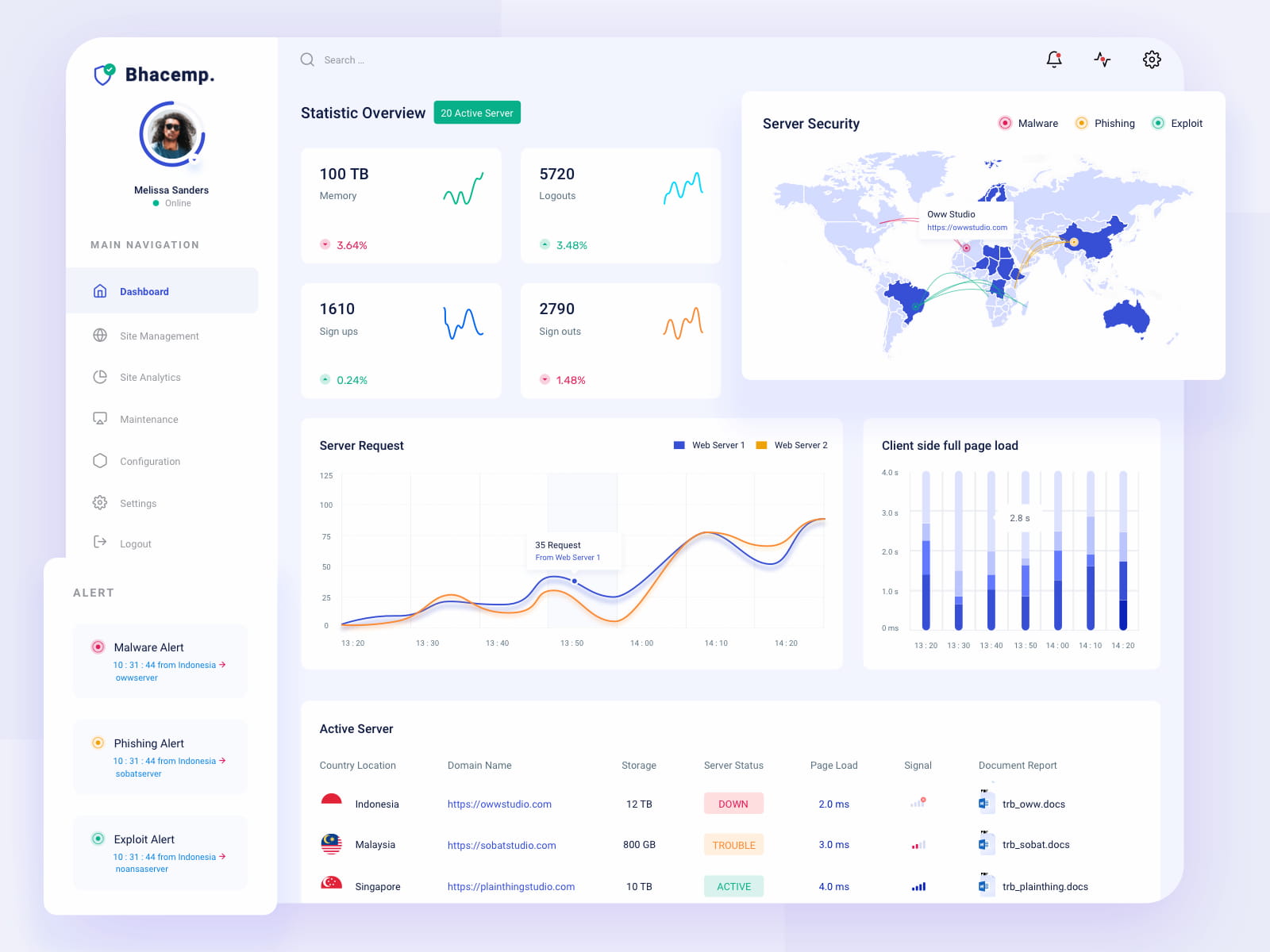 We Provide Cloud Services & Solutions
for Multiple Industries
Retail
Thanks to vast capabilities in terms of customer data analysis, cloud computing enables retailers to make merchandising decisions more efficiently along with improving users' in-store experience.
Automotive industry
Cloud environment benefits both manufacturers and automotive suppliers because they gain an ability to share and analyze data in a more convenient way.
Healthcare
The implementation of a cloud-based app is a perfect solution for healthcare workers that want to collect and store patients' data in a secure environment.
Manufacturing
With cloud-based solutions, it is easier to handle business management practices because manufacturers can easily track efficiency, resourcing, and cost management.
SmartTek Solutions consistently meets the requirements and delivers high-quality work. They've improved the client's day-to-day operations by customizing effective, time-saving solutions. Despite challenging circumstances, they continue to dedicate a timely, reliable team.

Wojciech Betyna
Systems & IT Manager, Bluesky Solutions Ltd
They've provided great communication and support throughout our R&D process. SmartTek has been communicated well throughout the project. They're great partners and they continue to support the project.

John Whalan
CEO, Black Ice, LLC
Smart Tek SaS, LLC has provided us with an awesome experience, so far. The responsive team keeps to its timelines and deliverables. They're eager to serve our needs and the functionality that they build works.

Daniel Langsten
CEO, Wholesale Cabinets
The product impressed users and was delivered in time for the neighborhood launch party. The team overcame last-minute issues to meet the timeline, problem-solving and working late nights. They made use of emerging technology platforms like GET Lab to ensure smooth project management.

Joshua Young
CEO, Reflective Brands
Their team has been accommodating with everything from meeting times to budget needs. They're genuine AR experts and it's reflected in how well they were able to push the existing limits of AR technology to develop the app.

Jennifer Kapsch
Founder, United Spirit Games