Efficiency is the name of the game in the logistics and transportation industry. And in an age where companies strive for real-time data access, streamlined operations, and optimal route planning, it's not just about moving goods – it's about moving data quickly and securely.
Odoo ERP can change the way logistics companies operate and usher in a new time of transportation efficiency. It is a powerful open source ERP platform that offers solutions to improve logistics and supply chain management. Let's explore the key benefits of using Odoo for this type of business.
Odoo Features for Transportation and Logistics Management
Odoo, a comprehensive open source ERP software, is rapidly gaining traction across industries for its versatility, scalability, and user-friendly interface. But for logistics and transportation companies in particular, Odoo's suite of applications has proven to be a game changer.
Warehousing and Inventory Management
Odoo has tools for managing warehouse operations, including receiving, putaway, and picking. Multiple warehouses can be set up in the system and the user can create movements between warehouses.
Companies can track their inventory levels in real time and generate reports on inventory movements with an advanced barcode scanner application. You can manage lead times, automate replenishment and configure advanced routes such as drop-shipping, cross-docking, etc.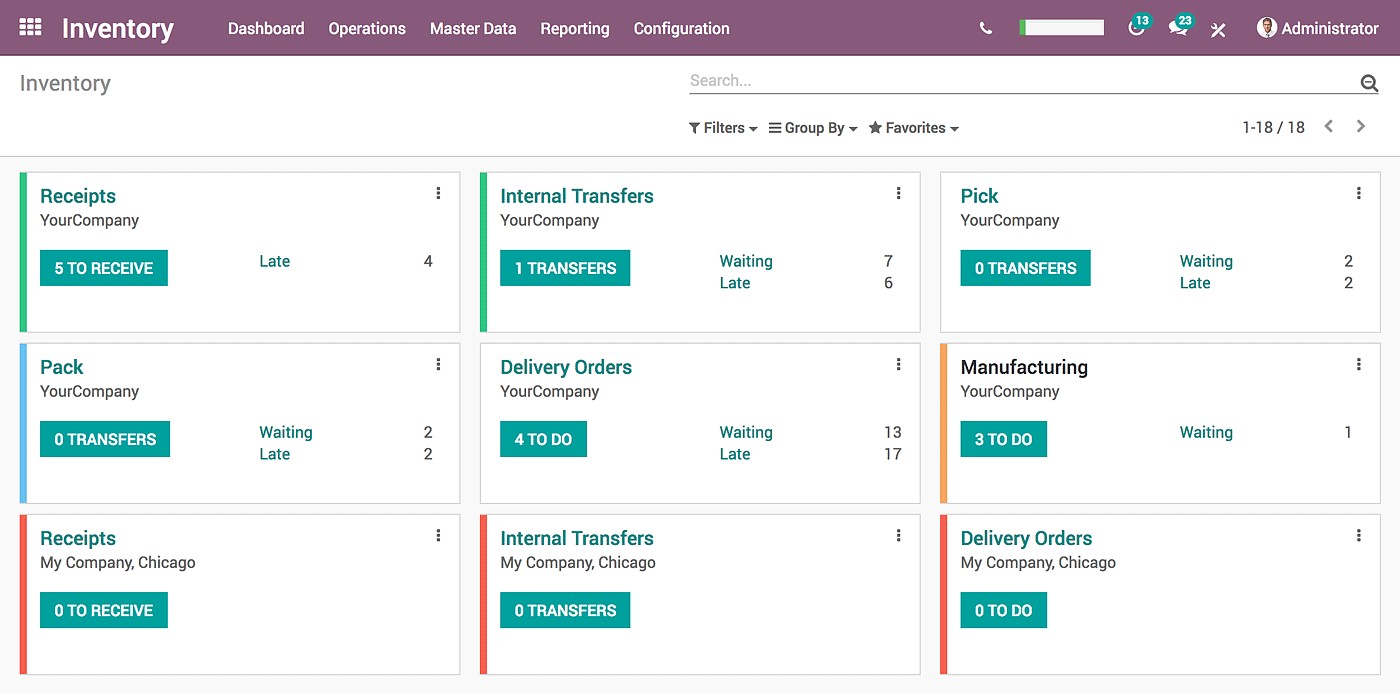 ERP Implementation & Support
We have been successfully implementing Odoo for logistics, manufacturing, retail businesses, and more. Get flawless expert services.
Contact us
Route Optimization
Say goodbye to unnecessary fuel costs and delays. With its intelligent algorithm, Odoo can suggest the best routes to save time and money. You can choose the most efficient route for delivery, avoiding traffic congestion. It also provides real-time traffic updates and driver location information to ensure timely delivery of shipments with minimal delays.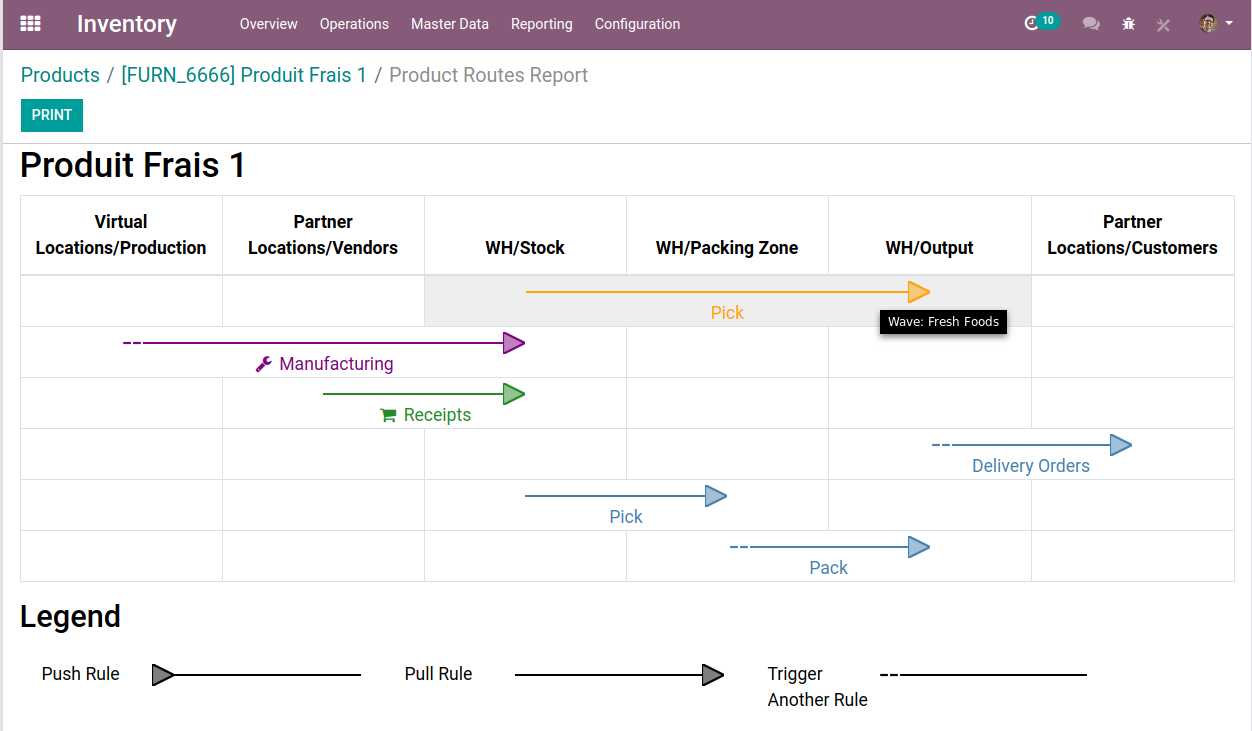 Fleet management
Monitor your fleet in real time. Track maintenance schedules, manage contracts, and ensure driver compliance – all from a single dashboard. Odoo's fleet management module also automatically processes logistics data such as driving status, waiting hours, and estimated time of arrival (ETA).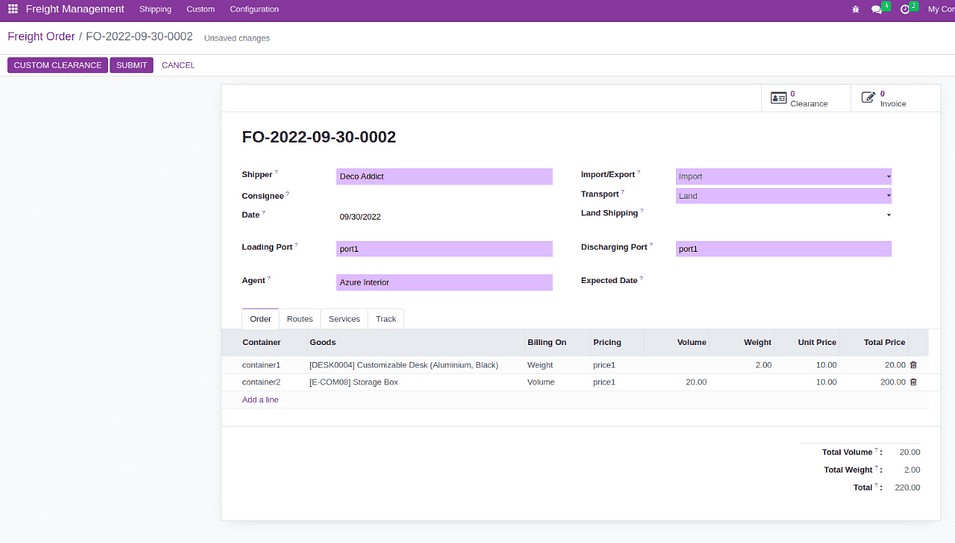 Customer Relationship Management (CRM)
Personalize your customer interactions and maintain a database of all transactions, communications, and preferences. Odoo CRM helps you organize your sales activities: track leads, close opportunities and get accurate forecasts. Keep opportunities organized with the pipeline and manage your daily activities.
Documents and Invoices
Document management Odoo allows you to share, send, classify and archive all documents: contracts, offers, invoices. All documents are secured and stored in the same place.
All insurance company invoices are managed online. Invoices are sent by e-mail with attachments in PDF format or with the possibility of printing. Payment can be made online through popular payment gateways.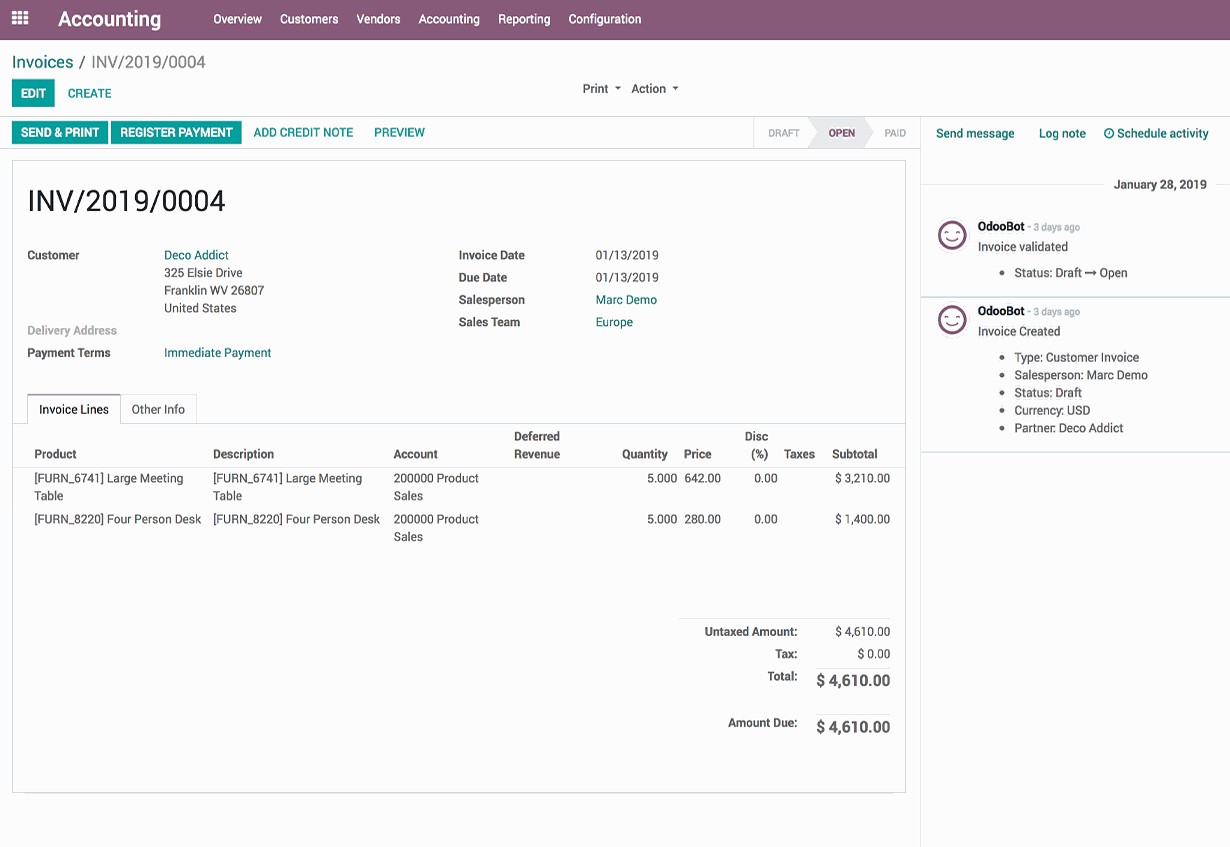 Human Resources
From managing driver schedules to payroll, Odoo brings all HR functions under one roof, streamlining processes and ensuring compliance. Companies in the transportation industry can use Odoo to recruit, manage time off and holidays, pay salaries, conduct appraisals, review expenses, and more.
Benefits of Odoo for Transportation Companies: Integrated Solutions for a World on the Move
Odoo ERP provides an integrated software solution for logistics and transportation companies that streamlines operations with real-time data access, route optimization, and comprehensive fleet and inventory management.
Adaptability is key. One of the outstanding features of Odoo is its modularity. Organizations can pick and choose the applications they need, ensuring a customized fit for their unique requirements. As businesses grow or evolve, they can easily add or remove modules without disrupting existing processes.
Real-time data access. In logistics, time is often of the essence. With Odoo's cloud-based solution, stakeholders can access critical information anytime, anywhere. Whether you're checking stock levels or updating customer data on the go, Odoo ensures you're always connected.
Cost-effective and scalable. Given the competitive nature of the transportation industry, keeping operating costs low is paramount. With Odoo, companies benefit from a cost-effective solution that scales as they grow. Because it is open source, companies also have the flexibility to customize the software to their exact needs without exorbitant licensing fees.
Future-ready. The logistics industry is on the cusp of a revolution with the advent of technologies like AI, machine learning, and IoT. Odoo offers all the functionality you need and the ability for advanced integration through third-party APIs, allowing you to take full advantage of the cutting-edge technology solutions.
Bottom Line
In an industry as dynamic and ever-evolving as logistics and transportation, adaptability, efficiency, and real-time data access aren't just buzzwords – they're necessities. With its suite of comprehensive applications, Odoo ERP is proving to be the solution of choice for logistics companies looking to reach new heights.
As roads converge, paths cross, and destinations loom on the horizon, Odoo ensures that logistics and transportation companies are equipped for the journey ahead.