The cost of augmented reality app development is one of the main issues of interest at the initial stage of negotiations. Quite often clients receive detailed proposals, but what determines the cost of developing an augmented reality application? SmartTek experts tell in this article.
Augmented Reality Statistics & Facts You Should Know
Augmented Reality (AR) Market Size is set to Grow by USD 157.21 Billion at a CAGR of 28.71% from 2022 to 2027. — Technavio
71% of consumers say they would shop more often if they used AR. — Thinkmobiles
Healthcare-related AR and VR products should reach $7.05 billion in value by 2026. — GlobeNewswire
63% of online shoppers claim AR will improve their shopping experience. — Invesp
Interacting with products that have AR experiences leads to a 94% higher conversion rate. — Snap Consumer Report
Hardware is the largest single segment of the AR industry for consumer spending, accounting for 15% of total costs. (IDC)
47% of VR/AR usage is in social media content, followed by video games (40%), live-streaming (32%), film and entertainment (31%), advertising (28%), and music (28%). — Gitnux
Is Augmented Reality development expensive? Main Factors That Influence Prices
Cost to develop an augmented reality application can vary depending on several factors such as the complexity of the application, the features required, and the platform for which it is being developed.
Developing an AR application requires specialized skills and expertise in areas such as computer vision, 3D modeling, and user interface design, which can be expensive to acquire. In addition, the cost of hardware and software tools required for AR development can add up.
Looking to build an AR or VR solution for your business?
Take a look at our AR and VR app development services.
Discover more
Other price factors include the expertise and resources of the development team, the content, and the tools used. It's important to carefully evaluate the requirements and costs associated with AR development before embarking on a project.
Scope of work – features, complexity of application logic, as well as necessary work on program development, including quality control activities, project management, launch/publication in application stores, support and maintenance after launch, etc.
Design & Development team – total cost of augmented reality app development include a time scale multiplied by the team hourly rate; hourly rate depends on team experience and its location.
Type of AR experience – there are different types of AR experiences such as:
Marker-based AR
Markerless AR
WebAR
We have now identified the main milestones of application development planning so we can move to timelines and costs.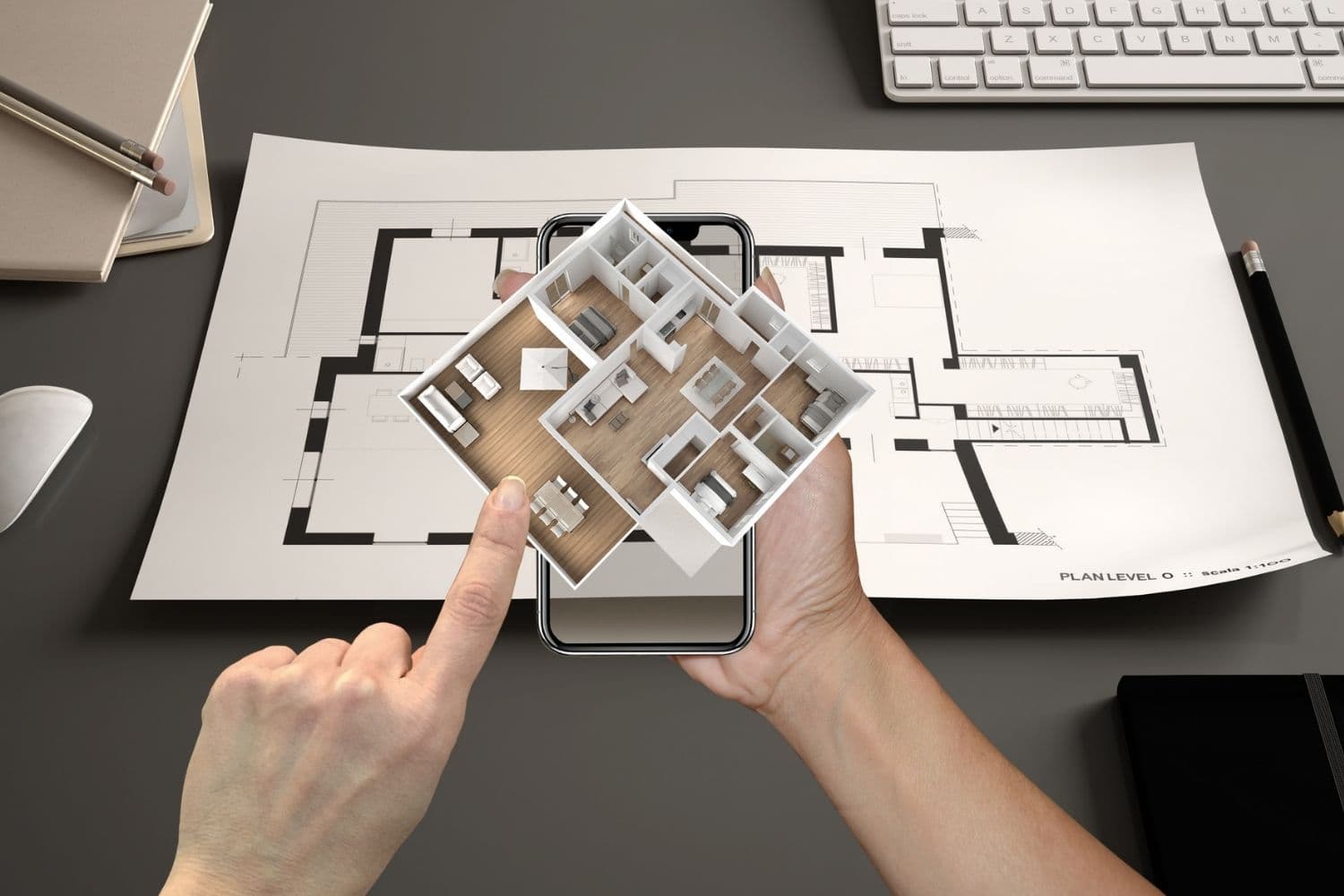 How to Calculate AR App Development Cost
Augmented reality app overall development costs depend on the working hours spent by our specialists. Therefore, the total cost can reach figures ranging from $5,000 to $30,000. An MVP with a basic set of features will be much more affordable than an app with the entire feature set planned.
If you want to develop a simple AR app it can be created by one engineer in just 2-3 weeks. For example, the application can allow users to explore 3D goods or products by simply pointing their phone camera at a plain area or marker.
An outdoor navigation development for a complex venue will last at least 8 – 12 weeks. Object recognition app development of an average-sized item can take 4 to 12 weeks.
AR Training experience with digital twin heavily depends on scenario complexity and additional features such as user management, roles management and analytics. Simple scenarios with 3D assets provided can be delivered in 6-8 weeks.
Check a simple formula to calculate augmented reality development cost:
Working time spent x developer's hourly rate
For example, 230 hours X $45/hour = $10,350
Please keep in mind that this is an approximate price calculated based on the average rate in our company — $45 per hour. To get an individual cost estimate, contact us, and let us discuss the details.
| | | |
| --- | --- | --- |
| Type of application | Estimated hours | Final cost |
| Simple AR app | 100 hours + | $5k – $30k |
| A medium-sized app | 600 hours + | $30k – $70k |
| A complex AR application | 1500 hours + | $70 – $150k |
AR product development cost based on complexity
7 Hidden Costs of Augmented Reality Application Development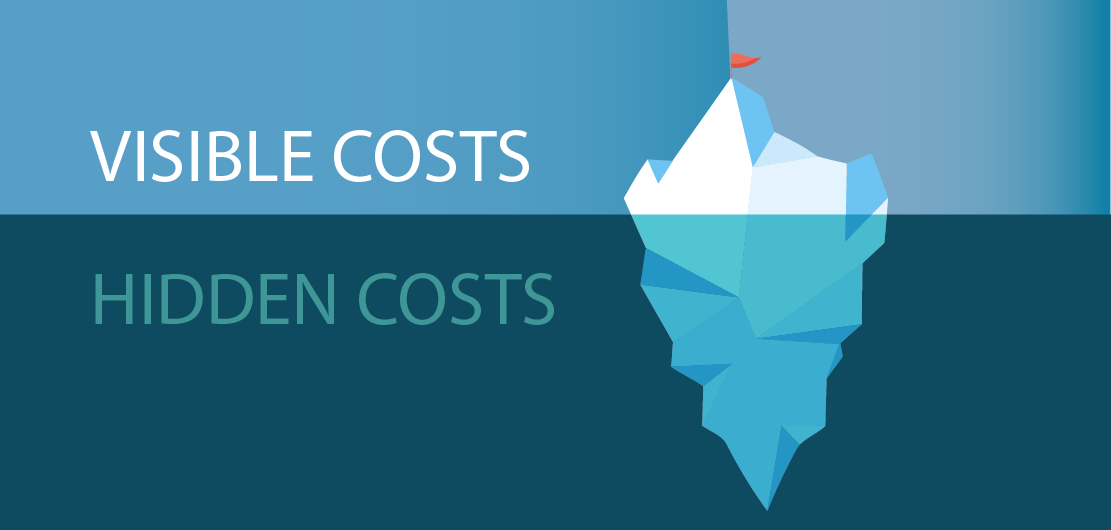 Another important thing to consider when creating an augmented reality product is the hidden development costs that can significantly impact the overall project budget.
These costs can vary depending on the scope and complexity of the project, but some of the most common hidden costs to consider include:
UI/UX Design. Designing an intuitive and engaging user experience is critical to the success of an AR application and may require additional design expertise and resources.
Content creation. Developing high-quality 3D models, animations, and other visual assets can be time-consuming and expensive, especially if they need to be created from scratch.
Integration with back-end systems. If the AR application needs to interact with other systems or databases, additional development and integration work may be required.
Testing and QA. Testing an AR application across devices, operating systems, and networks can be challenging and time-consuming. Testing and quality assurance are critical to ensuring that the application works well and is free of bugs.
Licensing and legal fees. If the AR application uses licensed content or technology, there may be additional licensing or legal fees.
Marketing and promotion. Once the AR application is developed, marketing and promotion are essential to reach the target audience and ensure the application's success.
Maintenance and support. After the AR application is launched, ongoing maintenance and support may be required to keep the application updated and functional.
It's important to carefully evaluate all of the hidden costs associated with developing an AR application to ensure that the project stays within budget and achieves the desired goals.
We have solid experience in developing VR and AR products. See some of our projects in "Products" and "Portfolio" sections on our website.
Want to get a quote for your project? Just contact us.