With each passing year, companies are increasingly starting to entrust artificial intelligence with a growing number of increasingly complex tasks. Industrial enterprises are also part of the process; their executives understand they can gain a competitive edge by implementing modern technologies to solve common business problems.
AI implementation is becoming essential to the intelligent automation trend, which is increasingly spreading to several economic sectors. Global practice shows that brands are mostly using AI in solutions designed to increase production efficiency. However, the technology is not limited just to this aspect. Thus, this article contemplates some other use cases that could be of interest to you.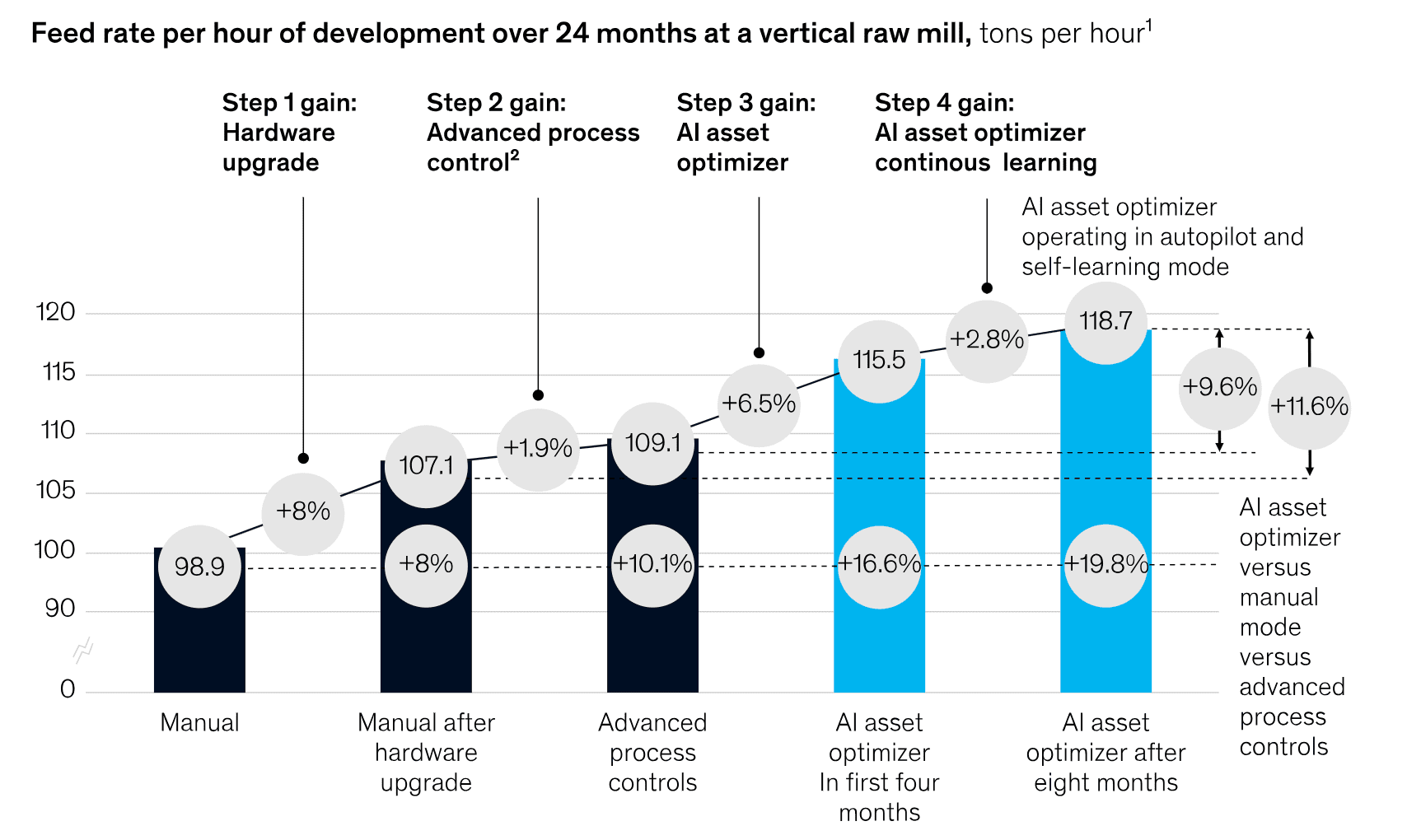 Technological Process Optimization
One of the core ways that businesses are using AI is to increase efficiency by minimizing losses or maintaining the reliable quality of raw materials.
Abnormal equipment operation detection is one of the main AI use cases here. Through this technology, businesses can immediately identify possible equipment malfunctions and prevent further problems. Human factor influence reduction is also significant.
Technological process optimization is in strong demand for continuous production, for example, in oil refining, metal fabrication, or the chemical industry.
Let's drive innovation in your company!
Share your business needs and we will help you develop the perfect-fit software solution for your organization.
Contact us
Logistics Management
Most industrial enterprises maintain complex supply chains in order to obtain raw materials, component parts, and instrumentation. They often cooperate with several suppliers simultaneously.
Fortunately, integrating AI in logistics management reduces the number of errors in the raw materials and final product delivery management.
The algorithm learns and gradually adapts to the specific enterprise needs. Thus, through AI, companies can create delivery routes with hundreds of stop-off locations in less than a minute and scale up production, avoiding additional logistics management expenses.
Predictive Equipment Maintenance
Halted production processes can often occur due to equipment failure, long technical maintenance, problem-identifying processes, and the high cost of unscheduled repairs; among other factors, these have helped make predictive maintenance a crucial task for any industrial enterprise.
AI software solutions allow firms to apply algorithmic models for numerous different tasks, such as:
Predicting the time or number of cycles before equipment failure
Predicting possible failures
Detecting technical deviations in equipment operations.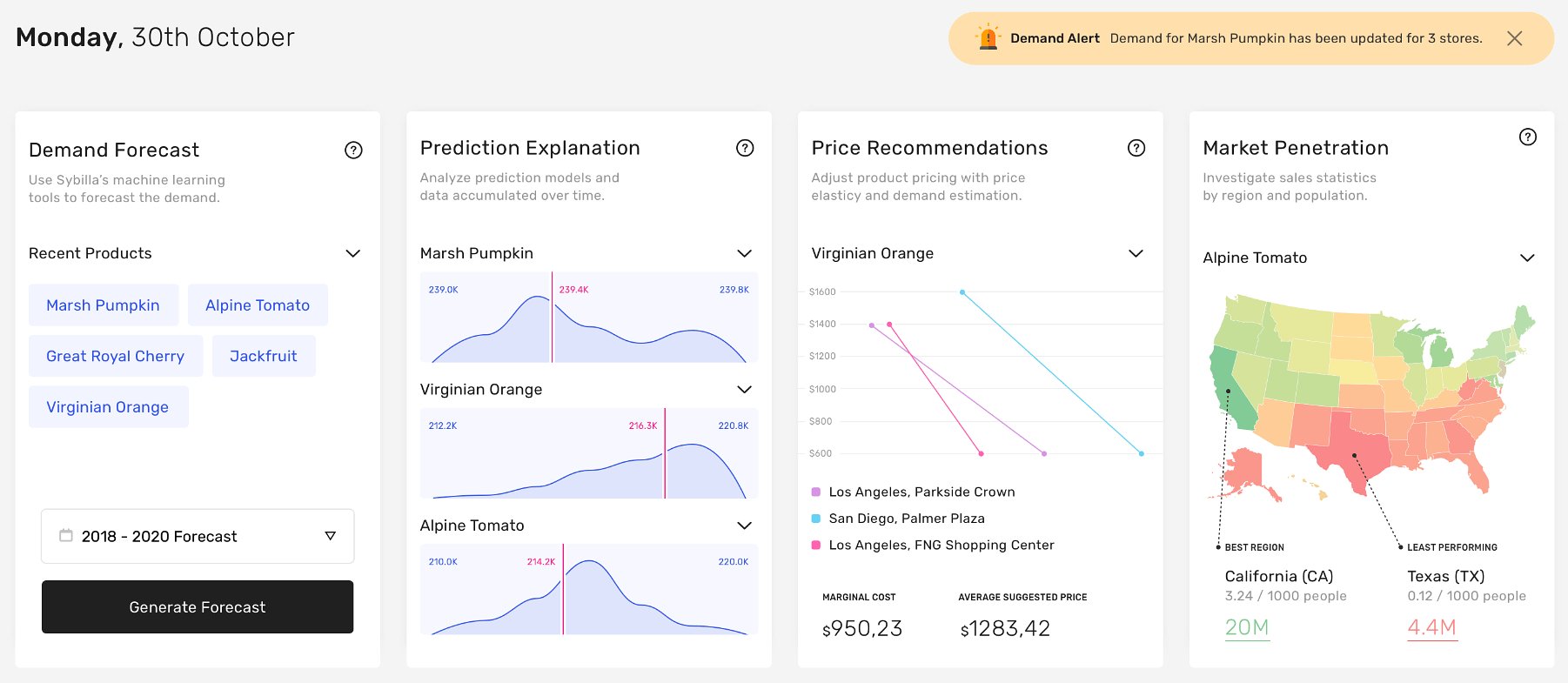 Working Environment Safety Monitoring
Security is among the most fundamental issues for any industry. Statistics show that AI introduction reduces employee accident rates at enterprises by an average of 50%. This is largely achieved due to intelligent video analysis algorithms that ensure enhanced surveillance of hazardous production facilities; this also provides round-the-clock control over the availability of personal protective equipment.
Product Quality Control
Production companies actively use machine vision technologies and data mining algorithms to discard defective products.
For example, by using marker points, aluminum can manufacturers can utilize AI to test the quality of lid soldering and detect any dents or dimples on the cans. Simultaneously, conveyor high velocity is not a problem for analytics, since machine vision allows for the detection of defects with impressive accuracy and speed.
Connect with our experts
Ready to start your Digital Transformation journey? Drop us a line about your project, and we will contact you soon.
Get in touch
Enterprise Operation Analysis
Apart from the above application methods of AI in production, the technology can also help firms obtain detailed information about personnel productivity, reveal possible errors, and find a way to correct them.
For example, it may turn out that a new production strategy is inefficient, and if the enterprise continues to align with it, it could result in more faulty products, delays in product deliveries, customer dissatisfaction, and competitive performance loss. Luckily, AI can detect errors before they start causing grave damage to the business's reputation.
Demand Forecasting
Manufacturing enterprises should continually monitor their warehouse stock balances and product shelf life, which can, in turn, help them meet fluctuating levels of demand from customers. AI software solutions allow companies to forecast product demand, manage pricing flexibly, and improve customer service and support quality.
Summing Up
Thanks to AI, industrial enterprises can operate more efficiently, production processes are faster, and most routine tasks are automated. These advantages allow businesses to regain much of the cost that's spent on AI solution implementation in production processes, thereby increasing their profits. And as a result, people have more time to solve creative tasks. Overall, they can reveal competitive advantages, introduce new products, and improve the available ones.
SmartTek has extensive experience in digital transformation. So, if you are looking for a reliable technology partner, we're ready to help you innovate your business. Contact us and tell us more about your needs!