In general, manufacturers are associated with a wide range of composite processes, ranging from production to management, which in complex guarantee the smooth functioning of the business. The logical question is how to organize all these processes in the right way.
When outdated resource planning strategies often don't deliver the desired results, ERP comes to the rescue. In the area of production management, ERP systems first of all allow you to create a single information space for a comprehensive view of financial and economic activities. At the same time, access to the stored information is clearly defined, and possible actions in the system depend on the access of the team member.
ERP in the manufacturing industry is a specific type of enterprise resource planning software designed to help companies whose primary functions relate to the manufacturing industry. Therefore, the resource planning system is perfectly suited for this industry.
8 Benefits of ERP Implementation in the Manufacturing Industry
Notably, an integrated manufacturing ERP system provides a multitude of financial and operational benefits at the micro and macro levels, so it's even hard to mention all of them in one article. In the following paragraphs, we gathered the most significant advantages ERP may bring to the manufacturing industry.
1. Increase Employee Productivity
Thanks to the ERP system, manufacturers can streamline their workflow by automating different processes. Therefore, employees can spend less time finishing the same amount of work. As a result, due to optimizing operations for enhanced productivity, the efficiency of the whole manufacture undeniably increases.
2. Improve Human Resource Operations
There is no doubt that human resource management (HRM) is an inseparable part of each company, so the manufacturing organization isn't an exception. Due to ERP's attendance and training tracking capabilities, it is possible to raise your manufacturing business to an entirely new level.
By automating administration operations, your HR department can shift the focus from mundane paper-based tasks to the growth and constant development of your organization's workforce.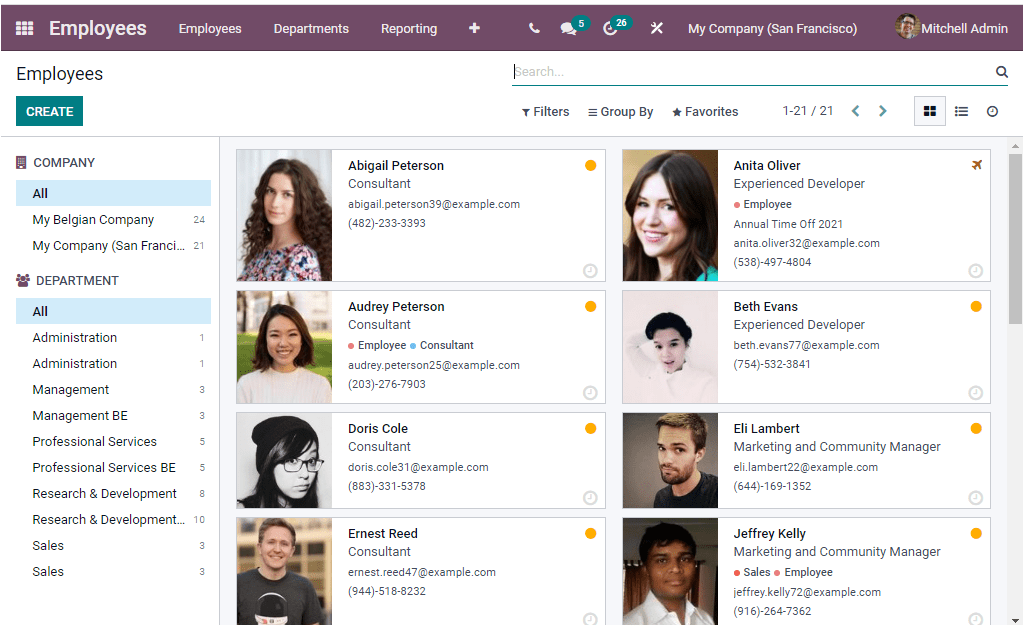 Odoo Development & Consulting Services
Automate your complex business workflows and future-proof your enterprise processes with Odoo.
Let's talk
3. Scalability as a Key Matter
Scalability is of paramount importance in the contemporary business environment. In such tricky circumstances, only those who are capable of adapting can stay afloat.
By ERP implementation in manufacturing, you will join the cohort of those who didn't fail and aren't likely to fail at all. Thanks to this software, you gain the ability to scale and adapt your organization with regard to any changes or disruptions in the industry.
4. Real-time Access and Better Communication
Regardless of the location, the ERP system allows users to access data 24/7. All they need is a computer or even a mobile device with Internet access. In terms of analytics, it also provides businesses with the possibility to promptly make important business decisions.
All company departments can synchronously have operation analysis and the related data available and checked for correctness and relevance. Consequently, interdepartmental communication quality increases exponentially.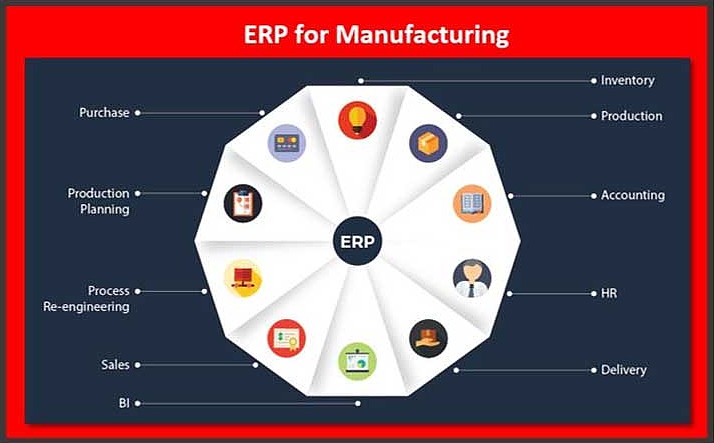 5. Advancing Supply Chain, Inventory, and Transportation Management
Efficient job scheduling is a guarantee of proper supply chain management. Managers can track resource involvement and consumption in ERP, streamlining manufacturing supply chain management. At the same time, an ERP solution that's optimized for inventory management automates key business operations so that stock organizing, purchasing, and transferring are correctly synchronized.
ERP manufacturing software also helps control optimal stock levels by integrating the inventory requirements of workers, buyers, and suppliers. Furthermore, the system allows viewing orders, deliveries, and sales from a centralized location.
6. Cash Flow Management
Cash flow stability is essential to efficient business operations in any area. ERP allows businesses to achieve efficiency by recording all transactions, generating up-to-date acquisition validation reports, and tracking due bills while generating reports on the fly.
Therefore, you can monitor your company's financial position and cash flows almost effortlessly and minimize human-factor errors.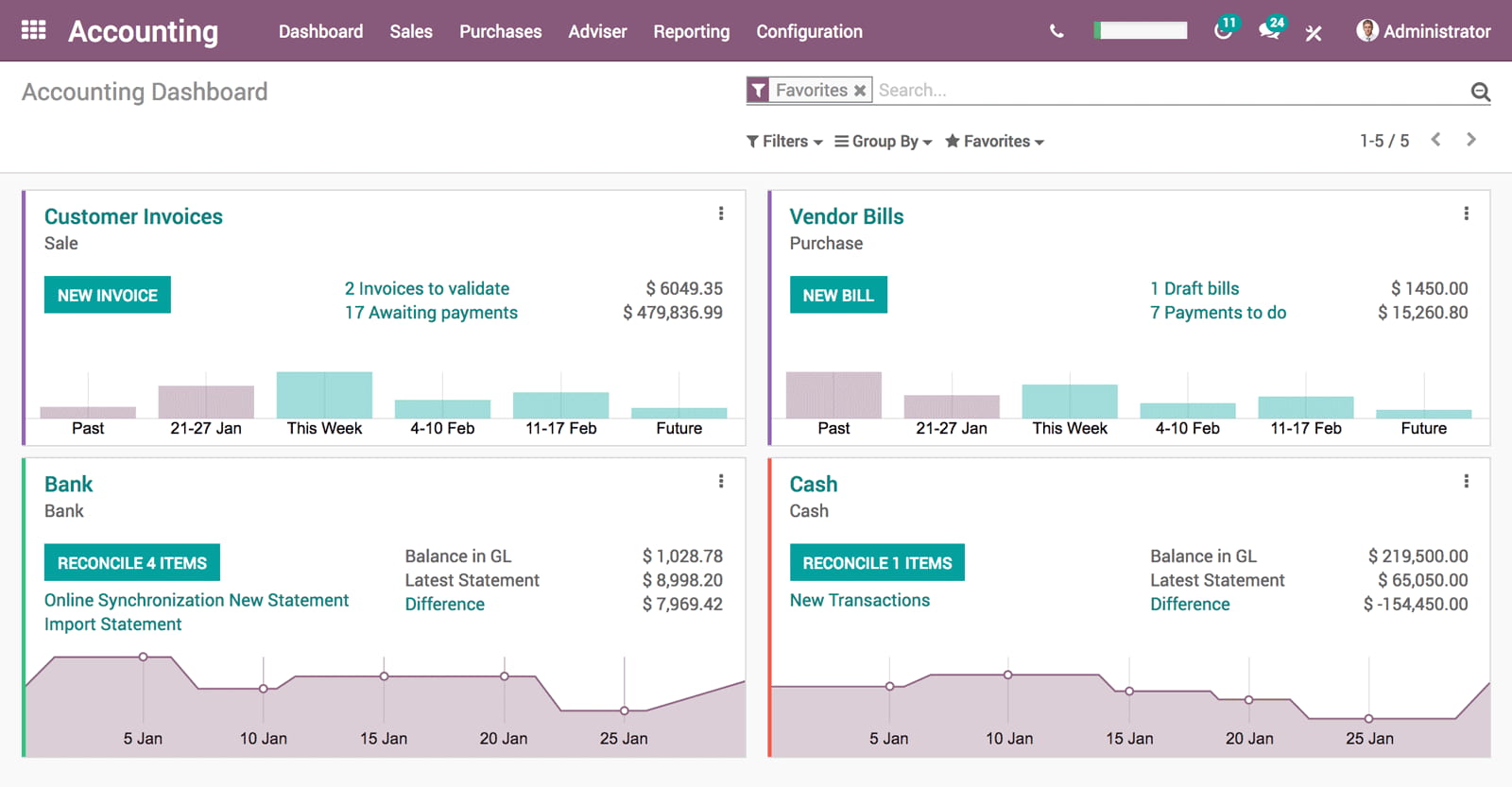 7. The Better Analysis and Business Decisions
As we've already sorted out, manufacture is a huge organization that hosts multiple departments and services under one roof. ERP system not only helps to capture real-time reporting that is quickly accessible but also enables managers to unify departments and compare metrics across the business more efficiently. What is more, manufacturing ERP allows centralizing operational and financial data for increased visibility.
8. Improved Customer Service
Improved coordination between production and sales departments is essential for accurate pricing and faster order processing. Managers can add helpful details in comments, swiftly make changes to procedures related to order processing, and ensure product timely delivery.
The ERP system also makes it possible to detect potential issues at an early stage and helps to avoid them. All this, taken holistically, allows businesses to improve customer satisfaction, increase profitability, and generate repeat sales based on the existing clientele.
ERP Implementation & Support
We have been successfully implementing Odoo for manufacturing, wholesale, retail business. Get flawless Odoo ERP implementation services.
Contact us
ERP for Warehouse Management: Why Odoo Is the Best Choice
Correct management of warehouse stocks is the basis for the stable functioning and further development (scaling) of the company. The warehouse must ensure the uninterrupted operation of the sales department and the utilization of production capacities, the timely fulfillment of obligations to customers.
The warehouse in Odoo is tightly integrated with all parts of the system.
It's possible to create and manage an unlimited number of warehouses.
You can create an unlimited number of storage locations at each warehouse.
You can set up more complex rules for moving goods through warehouses, depending on your manufacturing processes.
For each product, it is possible to configure the rules of minimum balances — as soon as the quantity of the product falls below the minimum level, a replenishment mechanism will be launched based on the routes of receipt of this product or warehouse.
Manufacturers can launch accounting for serial numbers of goods, packaging, and branches with expiration dates.
If your current manufacturing system & processes don't show the desired result or function inefficiently.
If your company is stuck at a particular level, changes are implemented slowly, and you don't notice any growth.
If there is a lack of current security requirements to mitigate risk.
If identifying broken processes and finding areas of improvement are crucial to the development of your organization.
Manufacturing Odoo helps to control and improve your business workflow by answering questions like:
How much does it cost to produce items A, B, or C?
What are my margins on the finished goods?
Are there bottlenecks in operations within my system?
How much can I produce/What is the capacity of my manufacture?
Can I analyze this data to be able to produce more profitably?
Odoo for manufacturing answers these questions by providing better tools to manage your manufacturing operations.
Wrapping Up
By applying ERP in production, companies improve the transparency of business processes, management efficiency, and overall business competitive fitness.
If you are eager to optimize processes in your company using Odoo ERP, we will help you choose the optimal system configuration, depending on your business specifics. Contact us and let us dwell on the details.