Immersive technologies are beginning to become available for all healthcare areas starting from drug marketing and remote advisory services and finishing with psychological and neurological care. That is a genuinely versatile technology.
Virtual and augmented reality in the pharmaceutical industry will allow companies to achieve a wide variety of goals, providing the possibility to reduce expenses, increase efficiency, and solve many typical tasks unconventionally.
Let us take a closer look at the applications of Augmented Reality in the pharmacy.
Experiential Marketing
Thanks to VR/AR technology, companies can simulate particular scenarios and propose experiences that engage clients and form an emotional attachment to their products or services. For example, Bayer Pharmaceuticals successfully adopts VR/AR capabilities to provide customers with qualitative experiential content.
Just imagine that physicians can visualize the impact of treatment on human anatomy, patients gain the ability to see exactly how a drug works in their body, while staff can learn how a medication dispensing machine works.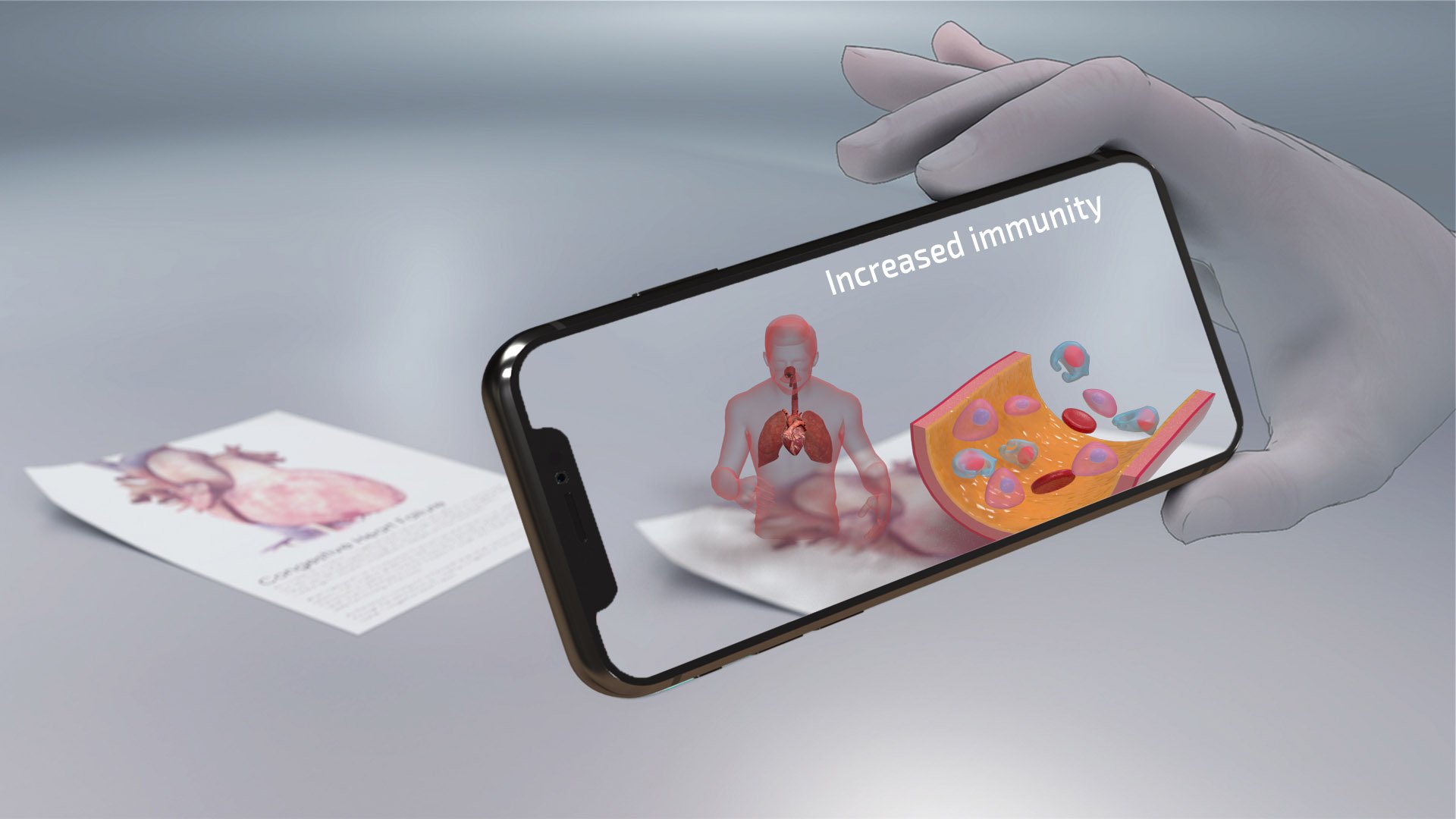 Specialized Technician Training
Some equipment used in the pharmaceutical industry and healthcare accessories production is very expensive. That makes real case test scenarios of working with it difficult. Therefore, it is crucial for technicians to have an opportunity to experience pharmaceutical equipment and medical products in a virtual environment before dealing with them in real-life use cases.
Using a digital copy of equipment in virtual reality, pharmaceutical companies can train technical staff in VR simulations, which are safer and much cheaper when it comes to a testing environment. 
VR training development services
Empower your business with the best tech solutions. We build virtual reality programs for different industries.
Contact us
Patient Education
Doctors can use virtual reality to create interactive and engaging educational software for patients. It will allow them to learn more about their diseases and possible treatments in a more meaningful way.
Interactive package leaflets are among the interesting ways of using AR in pharmacology. Interactive content describing drug usage and ways of dealing with diseases is a lot more insightful than a huge piece of paper printed in a small font. Bayer has made fascinating packaging for One Day drugs in that manner.
That is what the packaging looks like when you look at it through the mobile app camera: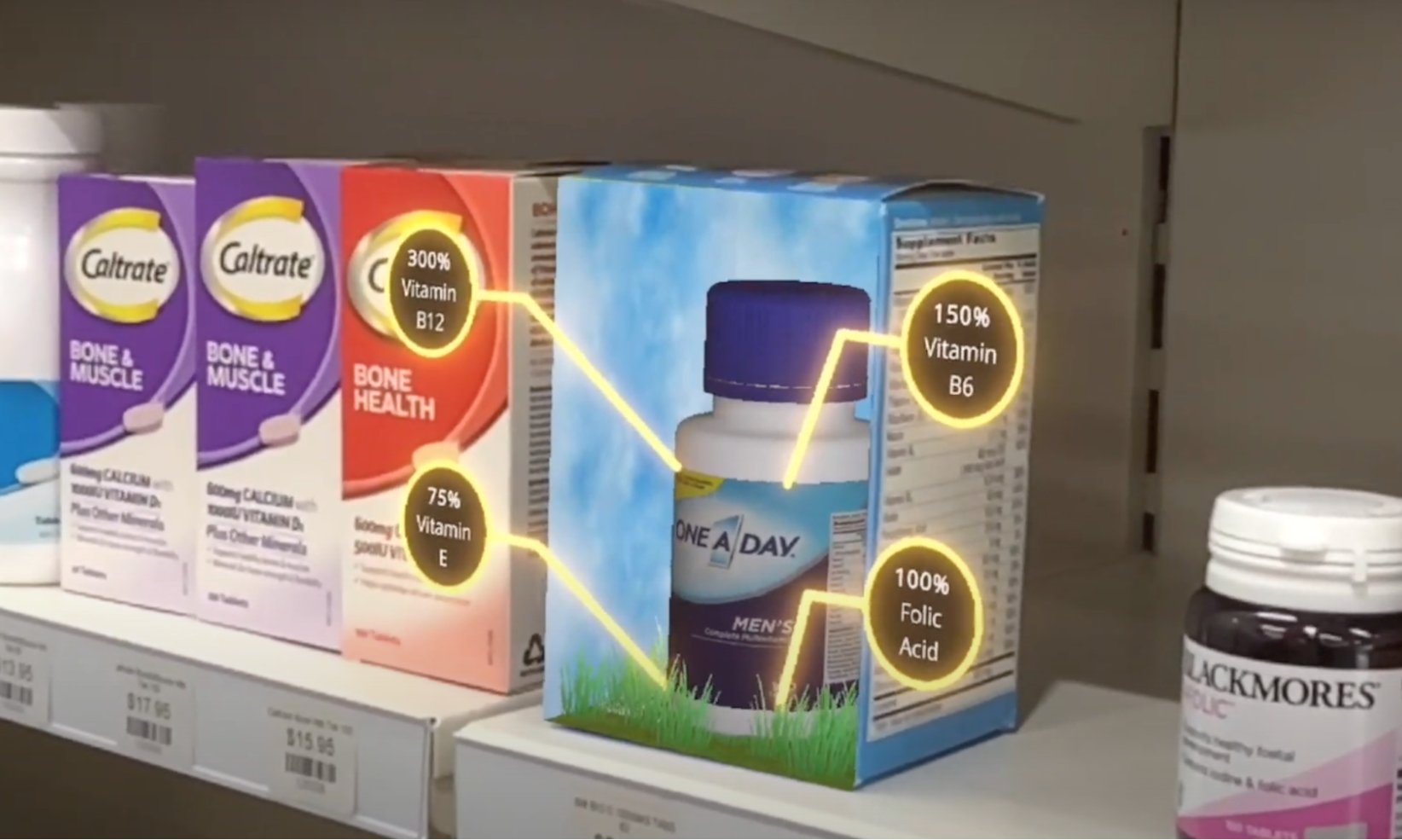 Preventive Care Marketing
Try to imagine your body under the conditions you would undergo from long-term drinking, smoking, eating junk food, or illegal drug use. At first glance, this scenario sounds like science fiction, but virtual reality truly allows a person to mentally process the transformations in their body in the same way they do a real-life experience.
For this reason, VR/AR technology is a perfect solution for pharmaceutical companies that produce treatments for the consequences of unhealthy lifestyles. Virtual and augmented reality influences clients' emotions and decisions more effectively than ordinary commercial advertising or pamphlet.
VR/AR technology has great potential in terms of preventive care because MedTech companies can inform patients of the benefits of the treatment strategy they propose along with demonstrating what health-risky behaviors could lead to in the future.
Trusting and Informed Patients
With visual representations similar to real-life experiences, potential customers are more likely to trust pharmaceutical companies. Most marketing strategies are usually ad-driven, however, this method is not effective when it comes to promoting healthcare technologies, services, or drugs. In contrast to these traditional methods, VR/AR technology concentrates on creating visually captivating and informative content that has educational and engaging nature instead of proposing simple advertising.
Patients can better understand their treatment with these innovations, so pharmaceutical corporations that employ and market VR/AR technology along with their products will undoubtedly have a competitive advantage.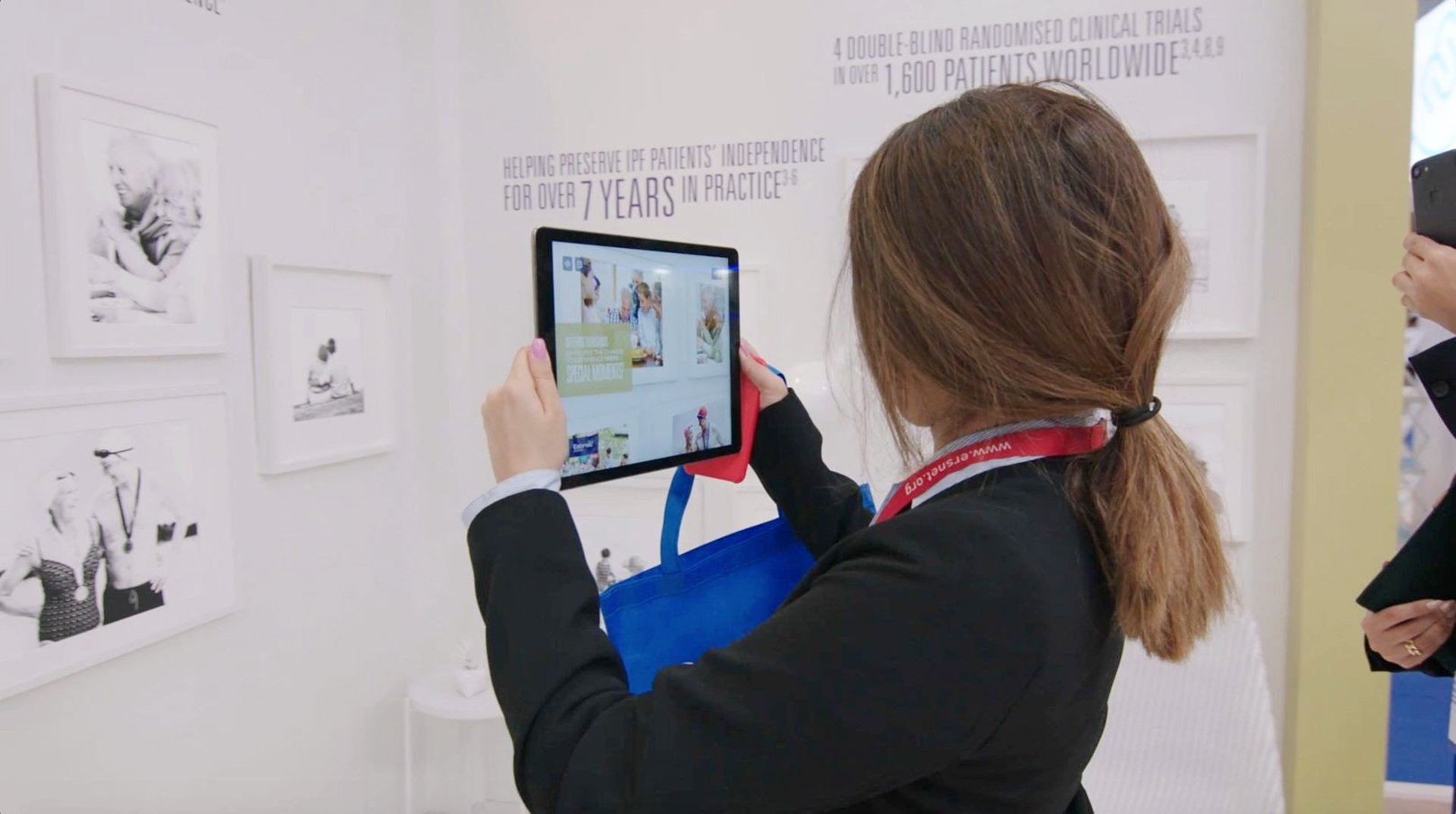 Looking to build an AR/VR solution for healthcare?
SmartTek is ready to become your reliable technology partner with proven expertise in immersive technologies.
Let's talk
Drug Sales and Marketing
3D visualization technologies help salesmen representing pharmaceutical companies to demonstrate drug composition, production methods, clinical trial results, medical research outcomes, and drug effect mechanisms to anyone concerned. AR solutions show great potential as an efficient marketing tool used to attract potential customers' attention and highlight product features and benefits.
Drug company employees can utilize dedicated apps for these purposes as part of exhibitions, conferences, webinars, specialized conferences, congresses, and other events organized for the medical community.
Summing Up
Nowadays, incorporating AR and VR into pharma marketing and advertising seems an essential component of the technology-driven future we have dreamed of. The potential of immersive technologies is limitless.
Boost your medical marketing with modern technologies today and become the leader on the market of the future! And if you looking for a reliable technology partner to realize your greatest ideas, contact us, and let's talk the details!