R&D stands for Research and Development and carries the essential function of a company's future success. To give you an actual example, Amazon budgets approximately $22.6 billion on innovation and improvements per year; Volkswagen estimates R&D costs at $15.8 billion…
The list of world-renowned brands spending an immersive budget on R&D can go on and on, but you have already understood the seriousness of the topic. In this article will present you with detailed information on the key features and importance of Research and Development, especially in software product development.
Research and development is undoubtedly a significant tool for growing the business. In a nutshell, R&D stands for generating new knowledge.
What Is R&D? Research And Development Definition In Business
Research and development is undoubtedly a significant tool for growing the business. In a nutshell, R&D stands for generating new knowledge. Companies undertake R&D activities focused on innovations to develop new products or services, improve existing ones, or add features. The primary purpose of research and development activities is to produce products that advance and elevate its current product line.
R&D is not supposed to generate immediate results. In the long run, having research and development initiatives implemented properly, the company expects to stay competitive in the market. Although, thoroughly carried out work may give rise to breakthrough discoveries and, as a result, open new markets or lead the field.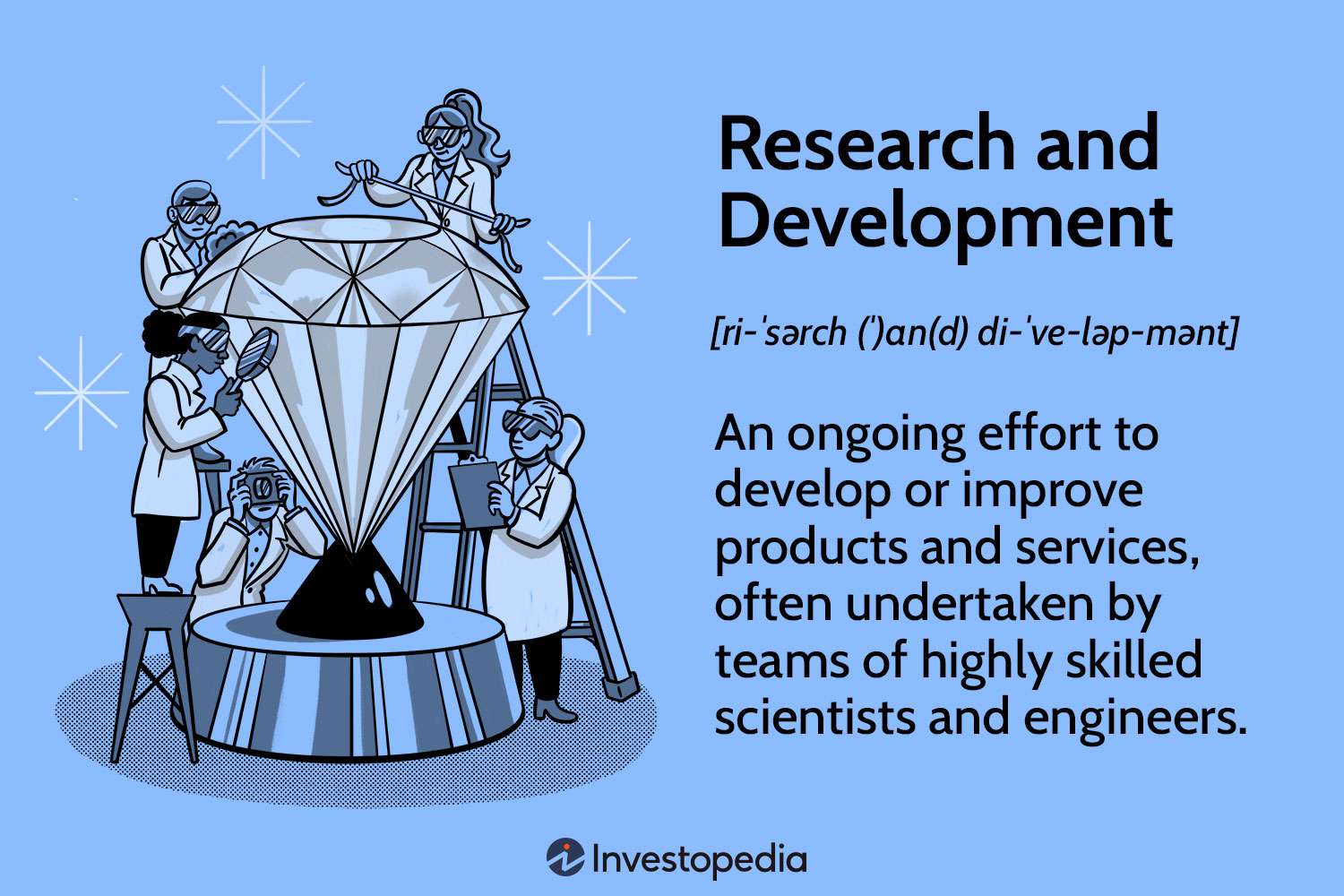 Here are 5 examples of R&D in software development:
Develop new algorithms or data structures for faster processing and improved efficiency.
Create new features or modules for existing software applications to improve functionality and user experience.
Investigate new programming languages or frameworks to determine their suitability for specific projects or tasks.
Researching and implementing new security measures to better protect data and systems from cyber threats.
Explore new methods of software testing and quality assurance to ensure more accurate and reliable results.
Want to hire a software development team?
Let's talk about your requirements and compose the perfect-sized team for your needs.
Contact us
Difference Between R&D and Software Development Process
Innovation is what the whole industry stands on. So, R&D and software development are aimed at the same results. However, it is not correct to think they are the same. Let's dig deeper into the differences between research and development in the IT sector and software development.
| | |
| --- | --- |
| R&D | Software development |
| R&D provides research results. | Software development comes up with working software. |
| R&D is an unstoppable process with no deadline. | Developing a product implies strict timeframes. |
| R&D implies experiments with ideas and technologies; they are not necessarily a product. | Software development presupposed work on a specific product. |
| Research and development does not imply direct and instant profits. | Each delivered software product is expected to generate revenue for its stakeholders. |
There is no need to ponder why research and development are important. Yet, we have come up with a list of conclusive arguments for the necessity of implementing R&D into your business processes. The most common reasons for introducing R&D into the company are:
Creating new products and implementing new features to existing ones
Searching for new markets to introduce the products
Increasing share of the market
Following current trends in the field
Maintaining the relevance of the product
Modifying the present product range
Changing the technology and introducing innovations
Improving and updating business strategy and processes.
R&D has to be implemented in the company's strategy. Hence, it cannot be limited to any particular department and can affect any process, whether development, marketing, or finances. Although it may take much time and effort to implement research and development tools, the result can outstand the expectations.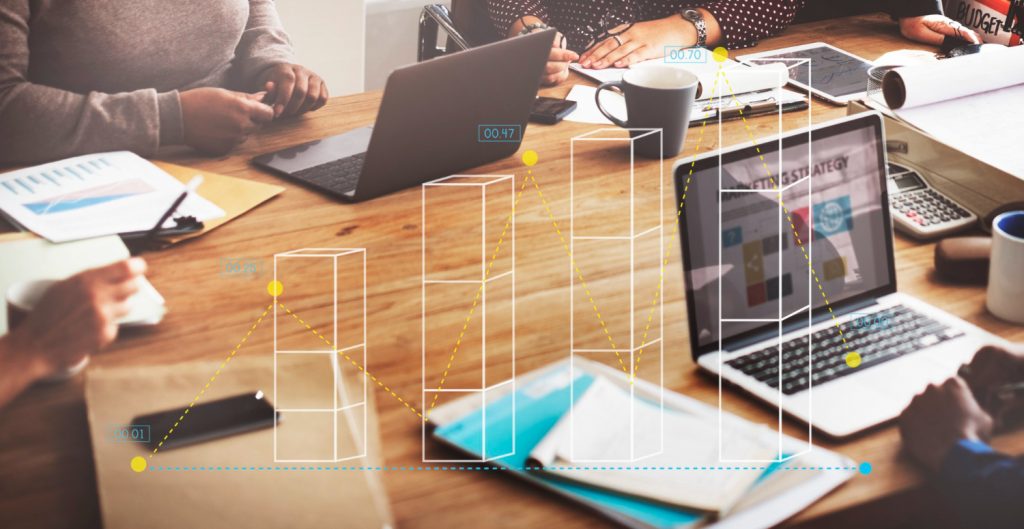 What are the three types of R&D in software development?
1. Fundamental Research and Development
This type of R&D focuses on exploring new technologies and approaches that have the potential to revolutionize the field of software development. The goal of basic R&D is to generate new knowledge that can be used to create new products or improve existing ones. This type of R&D is typically performed at universities, research institutions, or specialized R&D centers.
2. Applied R&D
This type of R&D focuses on developing new technologies and approaches that can be used to solve practical problems in software development. The goal of applied R&D is to create new products or improve existing ones by taking advantage of the latest advances in technology. This type of R&D is typically performed in industry, where companies invest in R&D to gain a competitive edge in the marketplace.
3. Design and engineering
This type of R&D focuses on the actual development and engineering of software products. The goal of this type of R&D is to design, build, and test new software products that meet customer or market needs. Development and engineering R&D is typically performed by software development teams within companies that use the latest tools and techniques to create innovative products.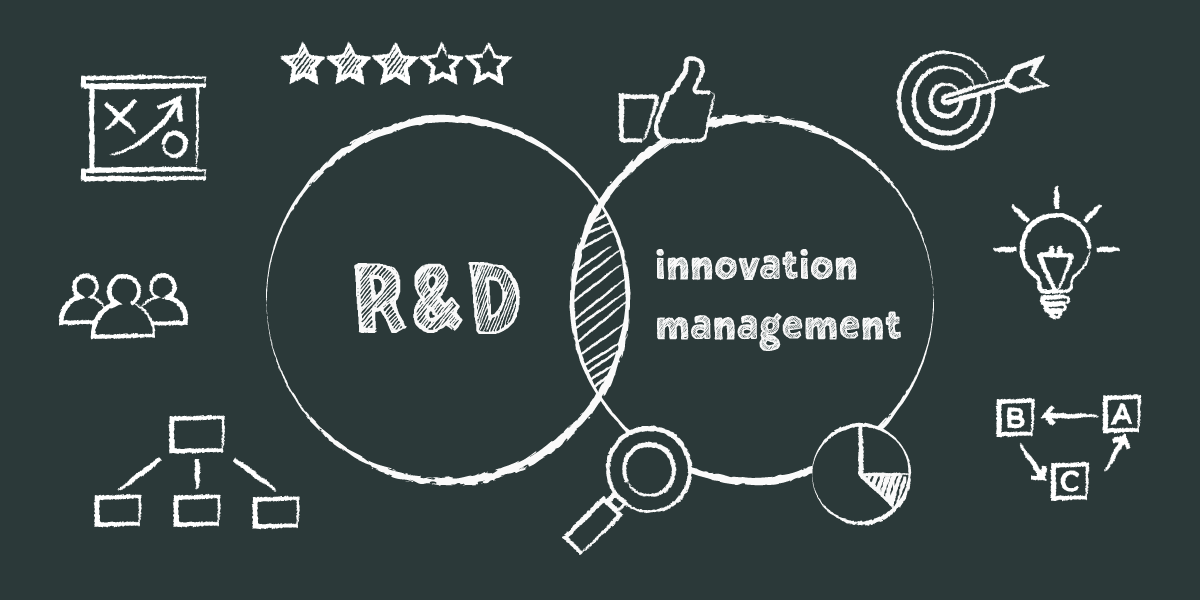 Grow faster with remote R&D team
Our nearshore software development teams onboard quickly to jump-start your tech projects.
Schedule a call
Benefits of R&D for Business
In a broader context, R&D can allow a company to foresee market trends or audience demands and stay ahead of the competition. Research and development importance in a company's future is invaluable. No business that strives for market dominance can ignore it.
Proper research and development are aimed to create advanced and innovative products as well as add new features to current products. When implementing R&D, the company is not limited with deadlines and can connect various departments working on the same result.
Overall R&D direction is supposed to help organizations to gain knowledge on how to plan, design, develop, and modify the company's products, services, processes, technologies, even strategic plans.
With the help of R&D, a company can change the way people work or provide them with some product or feature they have never used before. An enterprise's efforts will most likely result in an instant increase in market share.
Keeping up with market trends may be a complex task. Research and development is here to help a business stay relevant. An in-house or outsourced R&D team is supposed to keep future trends in mind and presuppose potential customer needs by producing the concepts of visionary products.
We have strong Research & Development expertise and provide end-to-end R&D services. SmartTek is constantly looking at new trends, technologies, and innovations to contribute to our partners' businesses by providing high-end solutions. If you lack in-house R&D expertise, then it is time to contact us.