Many studies show that training with virtual reality allows you to teach as effectively as possible. A study done by the National Council of State Boards of Nursing confirms that simulation experiences can be effectively substituted for up to 50 percent of traditional clinical experiences.
The main purpose of the VR training in medical education for healthcare professionals is the full immersion and the ability to simulate any situation or object in a virtual environment. And accordingly – to get a new valuable experience for a healthcare worker.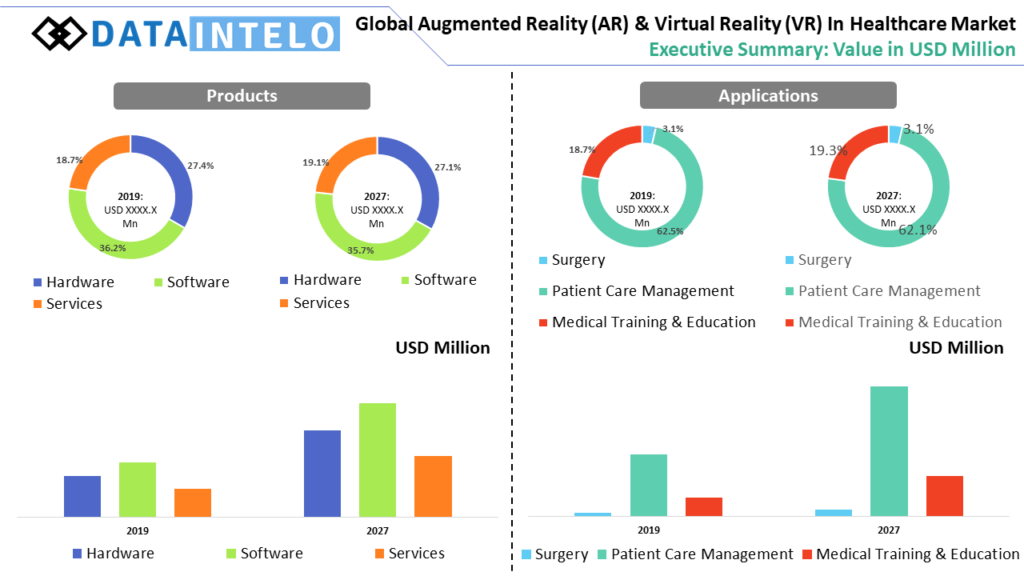 In which cases is VR training in the healthcare system suitable? Read in this article.
VR Training of Medical Students in Basic Procedures
Medical staff education requires more practice because it influences how correctly and safely they can provide care to patients.
Allowing inexperienced medical students or interns to work with patients is always a risk. In such cases, it is better to undergo VR training, which will allow trainees to practice the necessary medical measures and prepare for interaction with real people.
This approach has several advantages. Firstly, it helps to improve the provision of medical services to patients, and secondly, the medical staff feels more confident and less stressed. In the study, which was recently presented at the annual meeting of the Western Orthopedic Association, students who were given VR training for the procedure completed it 20% faster and completed 38% more steps correctly than those in the traditionally trained group.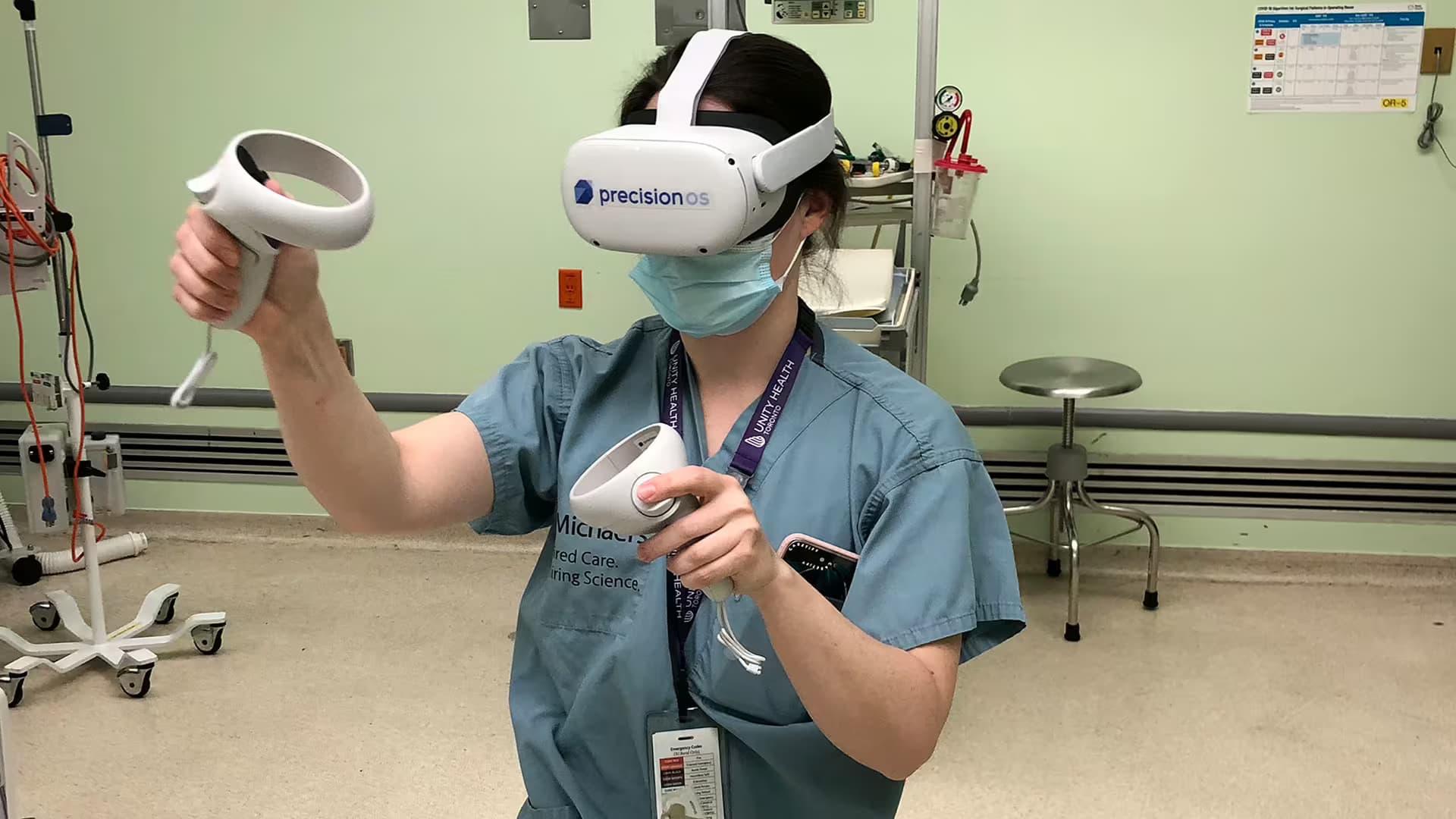 Ready to implement VR training?
SmartTek provides custom virtual reality development services with a rock-solid track record of success customized to your business needs.
Contact us
Opportunity to Practice Dangerous Procedures in a Safe Environment
VR medical training can recreate events or objects of any complexity. Its advantage over ordinary 3D images or videos is a complete immersion into the virtual environment and the ability to interact with it.
In addition, the advantage of VR training for healthcare workers is that trainers can replicate any healthcare event and all students can have the same experience.
This is especially important for helping students train in high-risk, low-frequency events, like a febrile seizure in a child.
VR is already transforming medical education. It is helping to free learning from the classroom, allowing learners to apply their knowledge to practice and learn from mistakes.

National Institutes of Health (NIH)
Practice Particularly Complex Operations
VR training for healthcare workers allows you to visualize any object to rehearse a complicated operation on it. For example, you can take patient's standard MRIs and CT scans then load them into the surgical theater system and it creates a 360-degree model which we're able to then fly inside using virtual reality technology.
It allows us to rehearse and plan for the operation. It also allows patients to get a chance to fly inside their brain and decrease the level of anxiety associated with going into surgery.This approach allows you to model the necessary scenarios and interact with them. And accordingly, you can rehearse scenarios and get some practice.
Researchers at the David Geffen School of Medicine at the University of California, Los Angeles, for example, recently validated VR-based surgical training for a procedure for repairing a bone fracture.
In Conclusion
Virtual Reality in healthcare education is a learning tool that radically changes the approach to teaching modern medical students, as well as medical practitioners. It helps to solve many problems and sharpen the skills of medical students and workers.
In particular, VR training helps to prepare interns to perform basic procedures, and professionals have the opportunity to perform complex and dangerous operations without compromising their health and the health of the patient.