Modern healthcare industry is not only about treatment but also about making therapy and recovery more pleasant. Besides, doctors face another challenge – non-drug treatment implementation, as it is safer and partly more effective for patients.
Virtual and augmented reality healthcare solutions are a powerful tool for non-drug treatment and rehabilitation for patients. However, where can they be used? We have prepared a list of areas based on various researches where you can find the answer.
The global Virtual Reality (VR) in healthcare market size was valued at USD 459.0 million in 2021 and is projected to grow from USD 628.0 million in 2022 to USD 6.20 billion by 2029, exhibiting a CAGR of 38.7% during the forecast period.

— Fortune Business Insights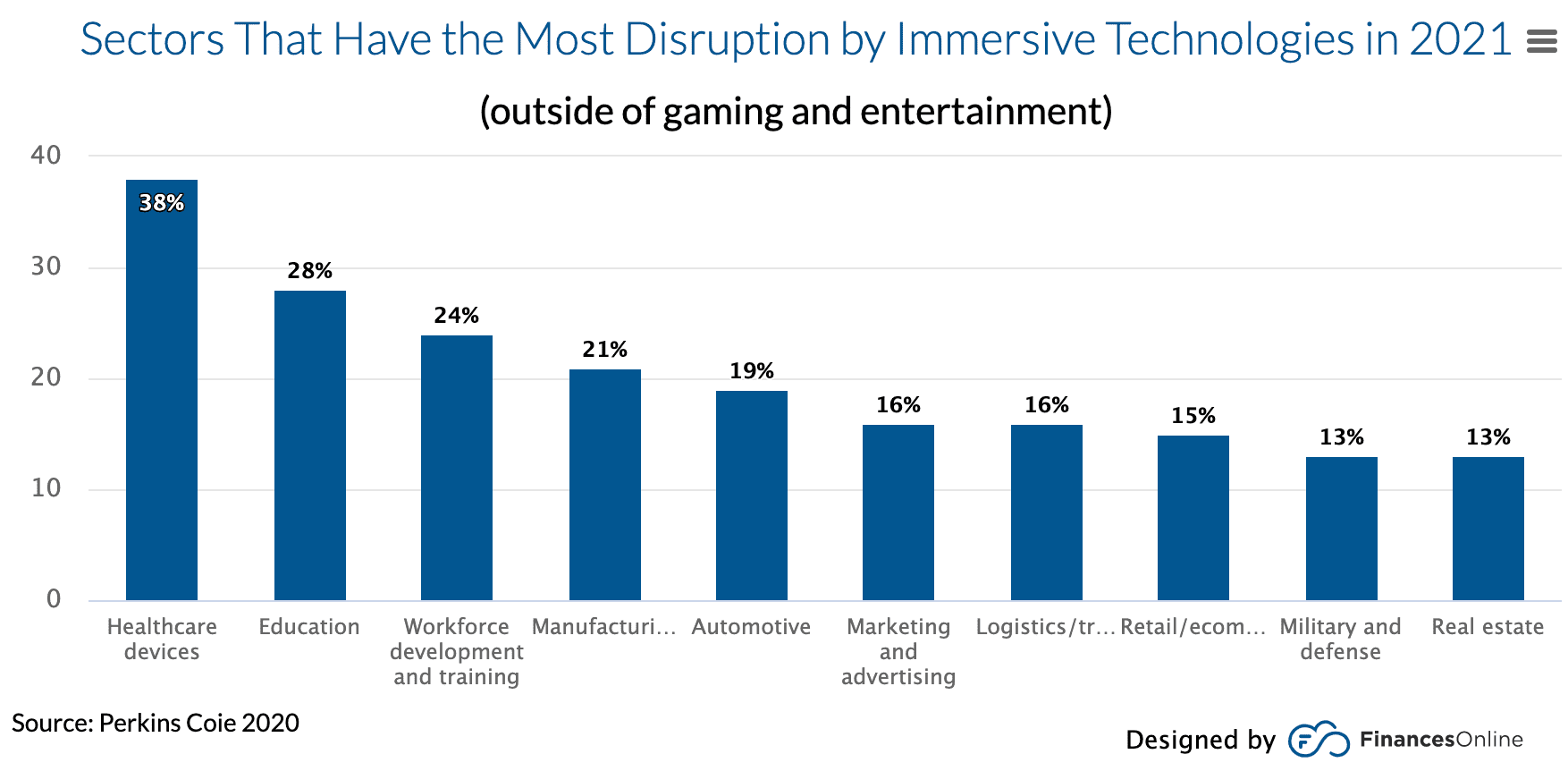 Image credit: FinancesOnline
Drug Effect Demos
Using augmented and virtual reality solutions for healthcare, doctors can demonstrate to patients drug effects in a 3D mode for themselves instead of reading long descriptions presented in package leaflets.
Laboratory workers can observe their experiments using augmented reality equipment too. Pharmaceutical industry employees can start working without any practical training, as the specialized devices will instruct them on what and how to do everything.
Using AR-based healthcare solutions doctors can allow patients to see what results they will get after treatment. This practice is especially useful for aesthetic medicine – dermatology, dentistry, and plastic surgery.
VR for Pain Management and Phobia Treatment
Numerous studies have shown that virtual reality helps patients distract from the real world. Immersive technology draws attention to itself, allowing a person to forget about pain or discomfort. That is why VR apps are widely used as painkillers or even instead of anesthesia.
We all know the statement that to overcome fear you need to face it. However, interacting with phobia objects can be dangerous for patients. For such cases, AR simulations can be used.
Through AR applications patients with e.g. arachnophobia can see how virtual life-like spiders are running on their hands. And in a moment of panic, a person can turn off the phone and make sure that there is no actual threat.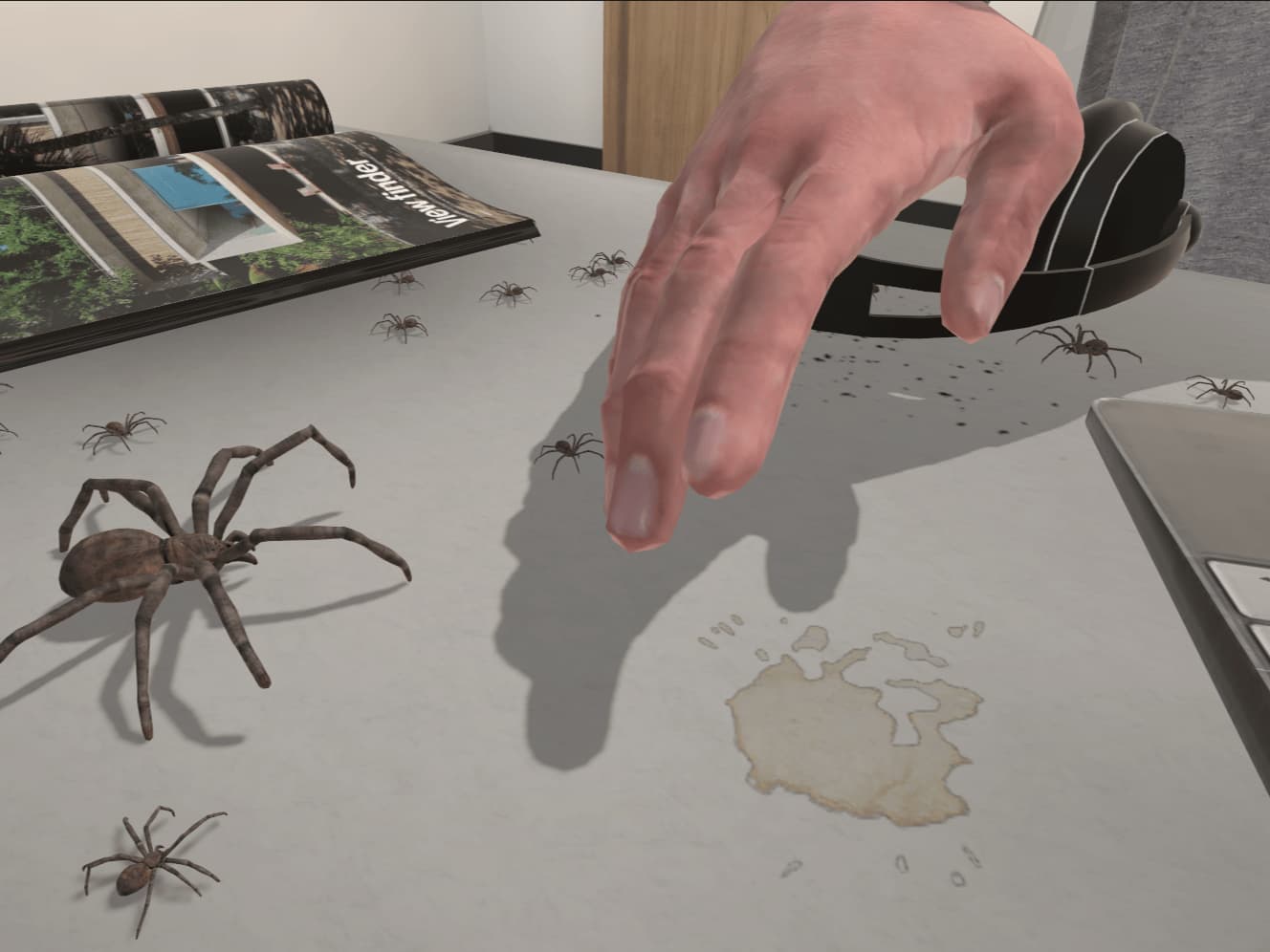 Looking to build an AR/VR solution for healthcare?
Take a look at our AR and VR application development services.
Discover more
Post Traumatic Stress Disorder/PTSD Treatment
Overcoming post-traumatic stress disorder is a type of nervousness that affects 1 in 13 people in the world. Patients with PTSD receive either psychotherapy or medication. One of the psychiatric treatment types is exposure therapy. Its essence is to create conditions in which patients face their fears to overcome them.
Since 1997, the University of Southern California Institute for Creative Technologies has been using VR to manage and treat PTSD by leveraging various simulations, always war-related.
Virtual reality apps are an excellent tool for exposure therapy. Studies indicated post-treatment improvement on all measures of PTSD and maintenance of these gains at a six-month follow-up, with a 34% decrease in clinician-rated symptoms of PTSD and a 45% decrease in self-reported symptoms of PTSD.
Speeding Up Recovery in Physical Therapy
Physical rehabilitation after injuries can be quite long for patients. Also, often performing basic exercises can be difficult even from a psychological point of view. That is why physiotherapists decided to use virtual reality experiences with elements of gamification. Such VR apps enable patients to be more relaxed during procedures, perform more exercises and feel less discomfort during training.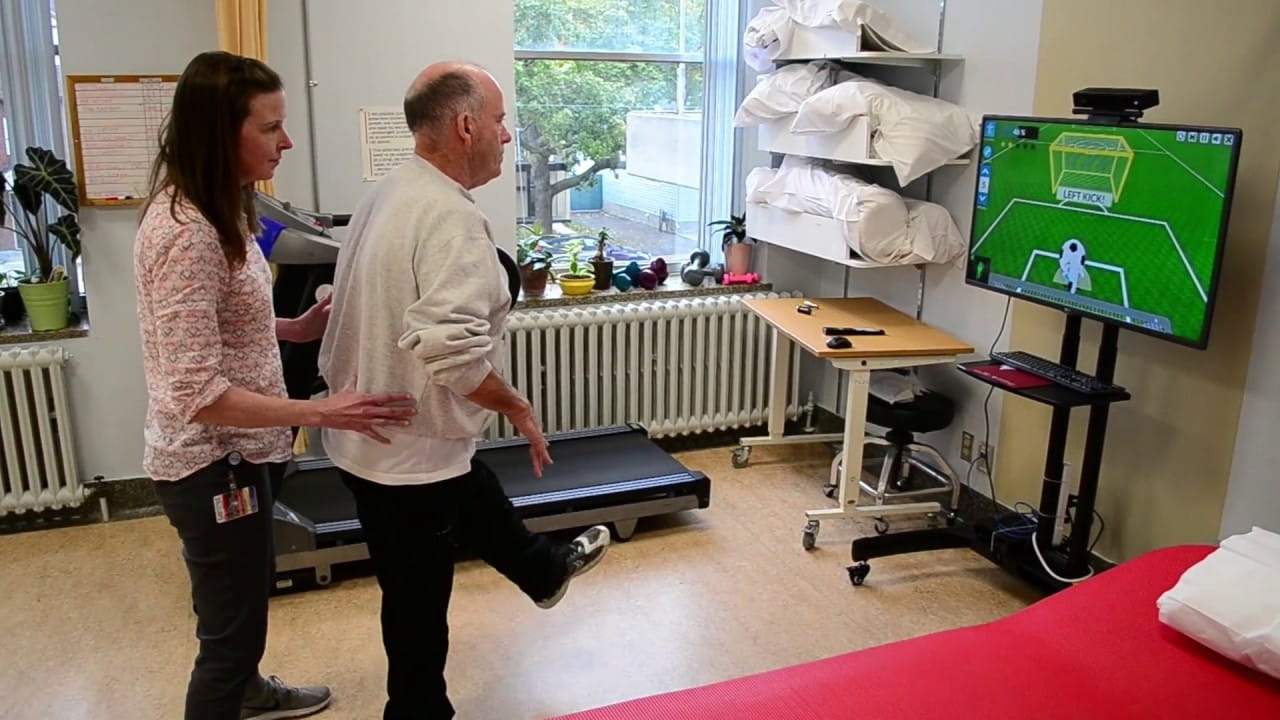 Virtual and Augmented Reality in Mental Health Treatment
These technologies have been used in a variety of ways to support mental health treatment. Here are a few examples of their use:
Exposure therapy. VR is used to create virtual environments that can simulate real-life situations that a patient may be afraid of or find challenging. Exposure therapy is one of the most effective treatments for anxiety disorders, and VR is a safe and controlled way to expose patients to their fears. 
Relaxation therapy. Create calming and soothing environments that can help patients reduce stress and anxiety. Examples of such environments include beaches, forests, and other natural settings.
Cognitive and behavioral therapy. Simulate challenging social situations or trigger past trauma in a controlled environment. This allows the patient to work with a therapist to change thought patterns and behaviors.
Mindfulness and meditation. AR can be used to overlay digital information onto the real world, providing guided meditation or mindfulness exercises to help patients manage stress and anxiety in their daily lives.
Training mental health professionals. VR and AR can be used to train mental health professionals in various therapeutic techniques, providing a safe and controlled environment for learning and practice.
Mind-blowing AR/VR ideas can't wait
We use the latest immersive technologies for creating apps to exceed our clients' expectations.
Drop us a line
Cognitive Functions Improvement
Some healthcare startups use virtual reality techs to help aged people improve their memory and cognitive functions, assist their rehabilitation therapy, and enhance their social involvement. Tech can significantly improve conventional treatment methods.
Research has suggested that interference through virtual reality can improve cognitive and motor functions in aged people with mild cognitive impairment or dementia, especially when it concerns attention and communication skills.
Virtual and augmented reality in healthcare is a powerful tool for improving patient care. These technologies allow healthcare workers to deal with physical and mental problems and promote faster recovery of patients.
Looking for a VR software development company? We provide custom VR services with a rock-solid track record of success. Contact us and let's talk about the details!