The AR and VR industry has been slowly gaining traction in the market today thanks to the new experience it brings to the table. At Smart Tek SaS, LLC, we bring this service to our clients who want to diversify their business with new technology. We've been in business for almost 6 years now, and we are always looking for more opportunities for our company to grow.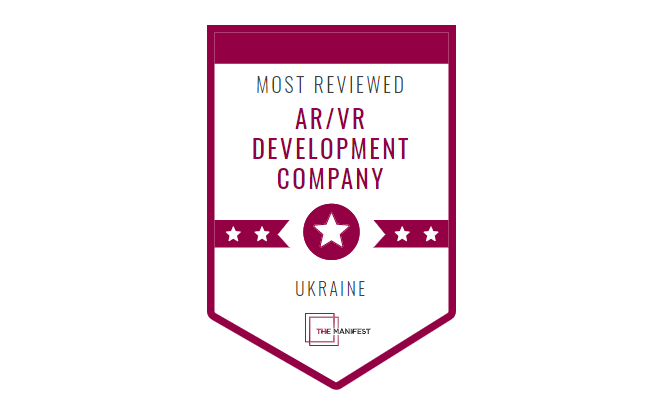 Today, we are proud to announce that we've been named one of the most reviewed companies in Ukraine on The Manifest's platform. It is a huge step toward our goal of being the best in the industry, and we are grateful to our clients for making this award possible.
For those who don't know, The Manifest is a business blog platform that aims to gather and verify the complex data, expert insights, and actionable advice you need to build your brand and grow your business. Altogether, it provides the practical business wisdom that manifests in your success.
Again, we are thankful to The Manifest and their team for this amazing award. We are delighted to get the award and be recognized for our dedication and passion in creating outstanding solutions for our clients. If you have any questions or want to start a new project, you are in the right place! Regardless of your industry, AR/VR projects are often breathtaking ways to introduce a new product, service, brand, and many more.
What are you waiting for? Let's turn that idea into reality! Get in touch with our team today since we can't wait to work with you.