Odoo adapts exactly to your business thanks to many modules and the ability to integrate your own developments and third-party applications. Sounds fantastic, doesn't it?
But when choosing an ERP for your business, you should understand that the functionality and stability of the system depend not only on the characteristics of the platform, but also on the professionalism of the specialists who implement, configure and maintain it.
That is why we consider it very important to discuss how to choose the right Odoo implementation partner and the best development team. Well, let's get to the point.
Check Their Expertise
When choosing an Odoo developer, it is critical not to bark up the wrong tree. You don't have to look for the lowest-priced partner. Savings in this case is not appropriate. A potential contractor must have the necessary knowledge and skills for the Odoo development and implementation.
It is principal to understand that Odoo can be applied to businesses of different types. In a perfect world, your partner works on projects in your industry. For example, if you want to implement Odoo in your restaurant, it makes sense to look for a developer who specializes in setting up ERP specifically for the restaurant business.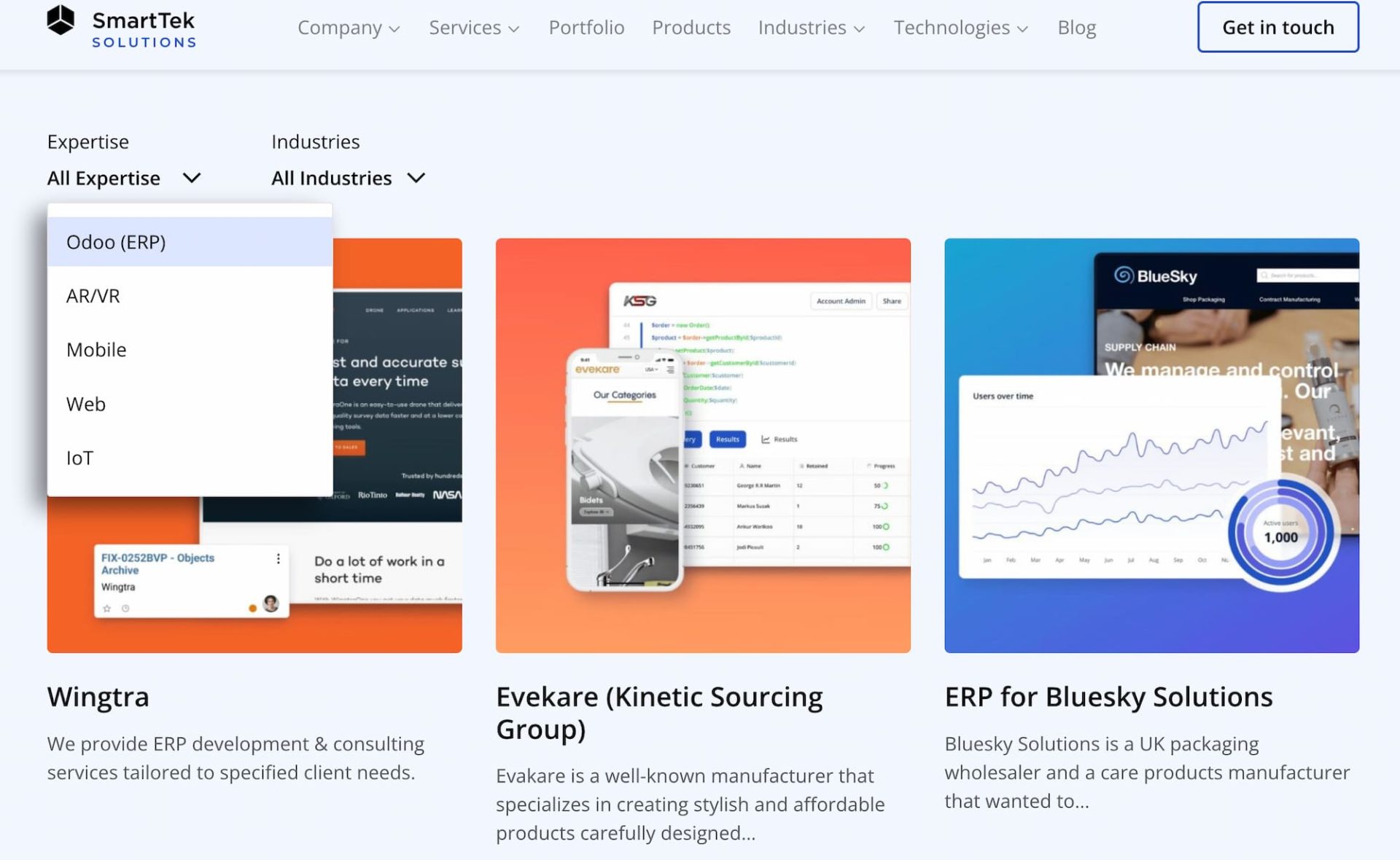 Ready to streamline your business with Odoo?
Benefit from our 7+ years of global Odoo implementation expertise and extensive domain experience.
Let's talk
Ask about Technical and Team Capabilities
Odoo ERP is a complex multifunctional system. In the process of working with it, questions may sometimes come up, for instance, technical ones. The developers team must promptly and effectively resolve all problems. Into the bargain, we recommend paying attention to some more nuances.
Who is working on the team? Is there a project manager who will be responsible specifically for your project?
Accessibility. Ideally, the developer is available 24/7 and can solve your issue no matter when.
Ease of communication. You should feel comfortable communicating with the developer.
Personalization. Give preference to companies that approach your project individually over those that offer one-stop solutions.
The developer must configure those integrations and modules that your business requires. Moreover, your partner should teach you and your team how to work with Odoo ERP. Pay attention to whether the partner provides support after fulfilling the project.
Research the Company's Reputation
Every Odoo Partner strives to maintain a good reputation on the Internet. You can find many positive reviews about this or that company. But you also need to be able to distinguish real reviews from customized testimonials.
Look for the developer you are considering for implementing Odoo ERP in authoritative ratings. Read reviews not only on his website but also on third-party resources, such as Clutch.co or Goodfirms.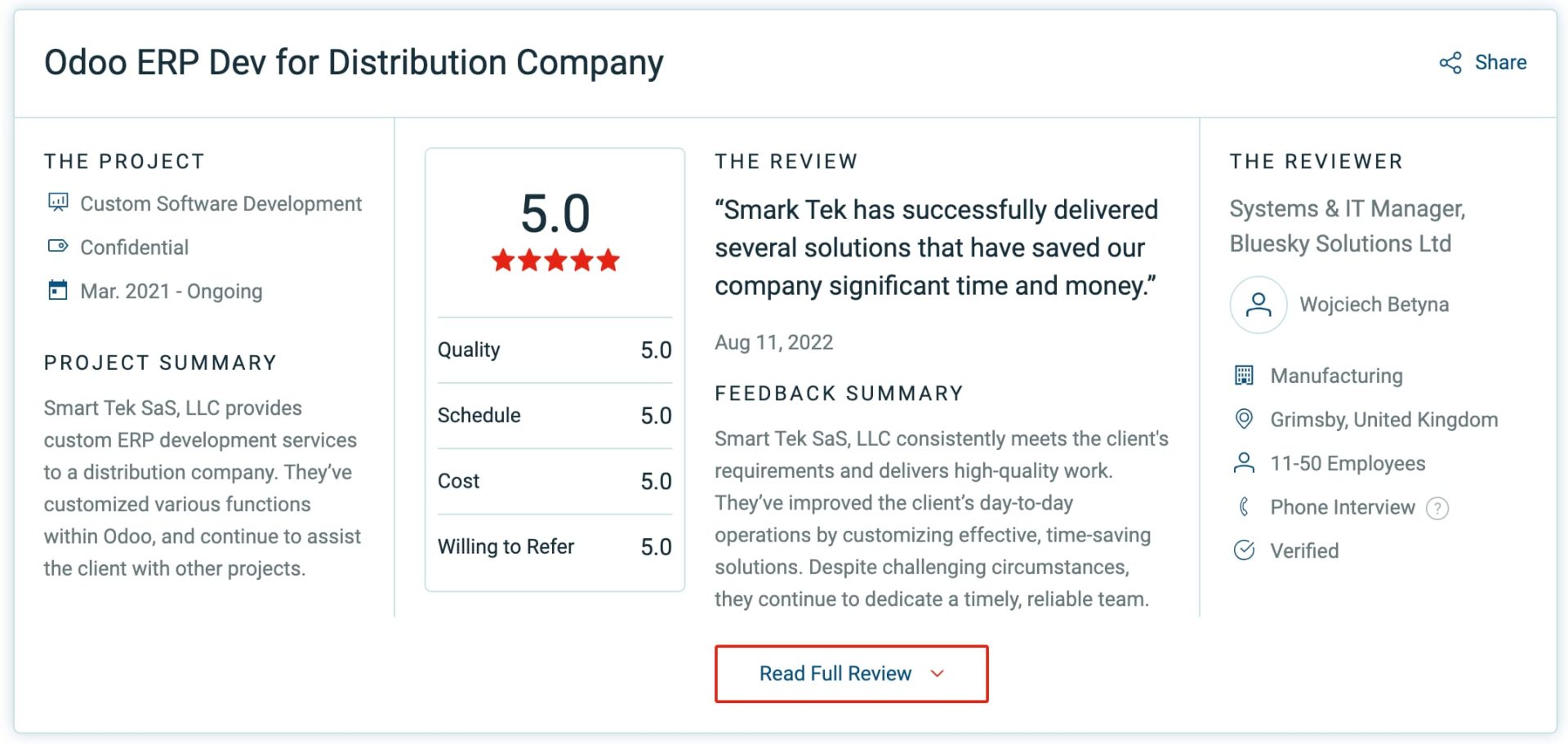 Odoo Partnership Status
Undoubtedly the Odoo ERP team is committed to partners implementing the platform in the best possible way. In fact, it is difficult to disagree that the functioning of the system, and hence its reputation, depends on the correct settings. That's why Odoo defines partnership levels for developers.
Gold. Congratulations! You are dealing with professionals. Gold status is for reliable developers with extensive experience in platform implementation.
Silver. Silver partners are a little off the Gold ones but still have the trust of the Odoo team and can implement complex solutions.
Ready. Certified developers can implement Odoo ERP at a basic level and are not able to solve complicated problems.
That is, as you already understood, you need a certified partner. You should know that companies without permits and certificates also operate in the market. Be wary of such developers because when working with them, no one can guarantee a successful result.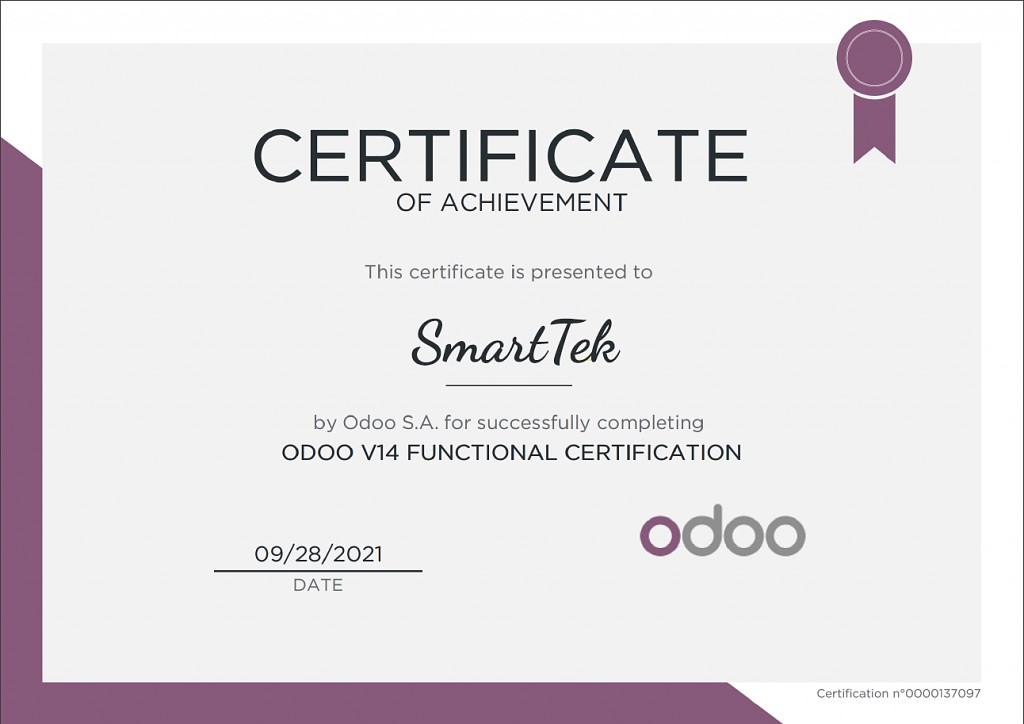 ERP Implementation & Support
We have been successfully implementing Odoo for manufacturing, wholesale, retail businesses, and more. Get flawless Odoo ERP implementation services!
Contact us
Number of Successful Odoo Implementation
You can trust a developer who has dozens of successfully implemented projects in his portfolio. It once again confirms the qualifications and professionalism of the Odoo partner.
See which businesses used the services of the contractor you are considering. Make sure that his portfolio includes completed projects in the same field as your business.
Bottom Line
Now you are in the know how to choose a reliable Odoo implementation partner for your project. Let's summarize.
Look for a certified Odoo partner with a solid track record.
Explore a company's portfolio and testimonials on independent platforms.
Make sure the developer already has completed projects in your industry.
Take into account before and after support conditions.
Assess the communication skills and organizational level of the developer.
We hope you now have enough information to choose a trusted Odoo developer. And remember, with a properly configured ERP, your business will run like clockwork.
Our professionals will meet your needs related to projects. Let us help you build your dream Odoo ERP today. Contact us to schedule a free consultation!