The Offshore Development Center model is used for long-term projects. Within this framework, the client has the entire team at his disposal and follows a simple pricing system. It means that the client pays a monthly amount that covers the salary of each team member.
The Offshore Development Center (ODC) is an extended, integrated and dedicated remote software development team.
Most commonly, such a team is looked for in a foreign country to give the organization the required support. ODC is supposed to act as the company's branch, running specific business operations or projects. Besides, this model enables you to achieve valid technological potential at low operating costs, saving a lot of money on recruitment, infrastructure, maintenance, etc.
Here are several steps to follow to build an ODC and benefit from it.
7 Steps to Build an Offshore Software Development Center
1. Choose a Country. Needless to say, businesses should pay attention to the cultural specifics of the chosen nation. Avoiding cultural differences and ethical dilemmas is essential for effective communication and remote team management of the software development center.
2. Find a Reliable Technology Partner. In order to calculate risks and construct a win-win offshore development strategy, building an ODC involves extensive research. In this situation, you will require authoritative and expert consultation from local IT companies to organize your business in the new country and adhere to regulations. Consequently, working with a local partner will streamline your process.
Looking for dedicated developers for your next project?
We build tailor-made teams to help you get ahead of the game!
Contact us
3. Begin Recruiting. As soon as you collaborate with a service provider, it is high time to start remote recruiting and find the necessary people. It means your researchers must examine the present labor market and come up with qualified and suitable candidates.
4. Set Up an Office. While recruiters look for the best candidates, you have to ensure them with the best location and office. Keep attention to details like parking lots, bicycle/scooter stations, security systems, work equipment, office planning, and so on.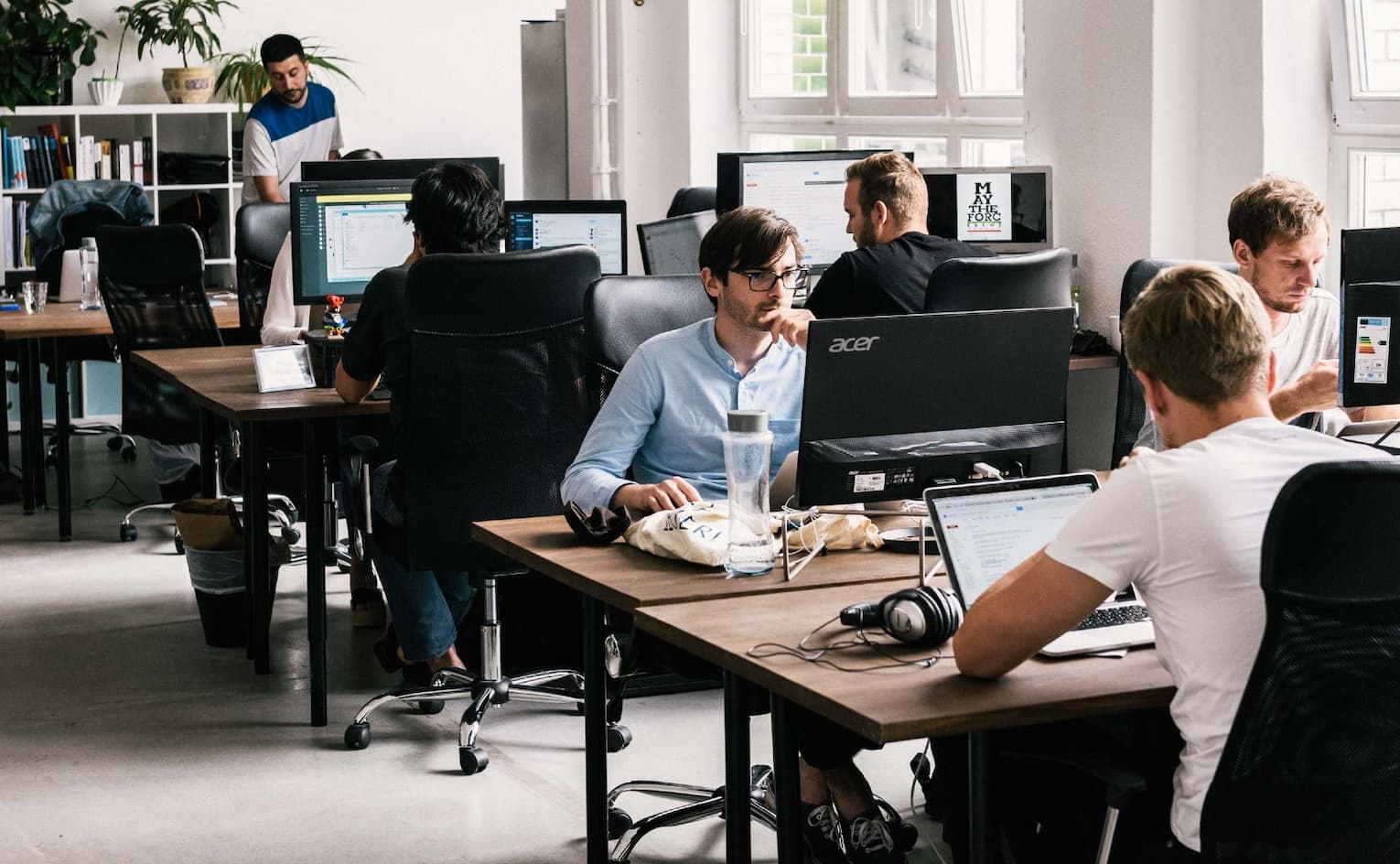 5. Get Legal Support. Building an ODC requires signing many contracts, so local law consultation is a must. The first document will be a rent agreement, and layers will ensure that you receive the best possible contract terms. To succeed in these procedures, you or your team must be highly aware of national law and present exceptional negotiating competence.
6. Purchase Equipment. As the contract is signed up, you need to start making procurement to furnish new space. Computers, seats, tables, servers, and coffee machines – the stock is up to you, but make sure you provide more than a bare minimum to come up with an attractive place.
7. Process Transitioning. Transition management is a process of migrating knowledge or systems and operating communication between an outsourcing team and in-house staff. Thus, process transitioning has to include training, HR payroll, insurance, and other accommodation steps.
Offshore Software Development Center in Eastern Europe: Key Benefits
If you hire developers and other IT specialists in Eastern European countries, you will get several advantages in promoting your business, whatever area you operate in. Read about some main reasons why it is worth building a dedicated offshore software development center in this region.
A Huge Talent Pool
Only in Poland and Ukraine combined, the total number of IT specialists currently exceeds 500,000 people. They are professionals with a wide range of technical skills and industry specializations.
An equally important trend lies in the fact that the Eastern European technical talent pool continues to grow, and most of the employees boast profound experience, cooperating with customers from the US and other countries around the world.
Affordable Developer Rates
Even if you take the upper range of hourly rates when setup an offshore development center Eastern Europe, you will see you can save half of your budget while working on your project compared to the US IT market.
Leading software development teams are ready to provide you with senior developer work at a rate of $60 or $80 per hour in Ukraine and Poland, respectively.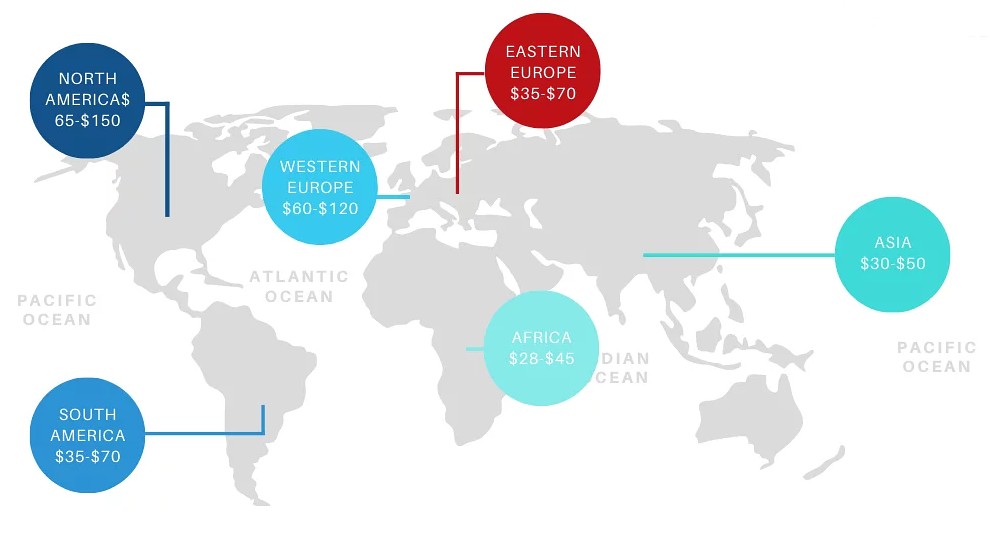 Language Proficiency
Most specialists (80%) employed by Eastern European IT companies can speak English at the Upper-Intermediate/Advanced level. This fact greatly simplifies software development outsourcing, as customers and teams do not experience any language barriers between them.
Local IT development companies constantly focus on good English language skills among their employees as it is one of the main factors affecting their competitive standing in the market.
Speed and Flexibility
Software development outsourcing to Eastern Europe provides another meaningful advantage: it will not take you long to assemble a team of required specialists. To say more, the IT service provider you plan to work with may already have the necessary people employed even when we mean specialists of a niche profile.
Moreover, you can promptly and flexibly manage the development team personnel increasing or decreasing it depending on your needs as a customer.
Commendable Quality of Work
Available R&D hubs, high-level specialized education, and the environment promoting the development of essential IT skills make software developers from Ukraine and other Eastern European countries reputable quality work providers. It is not acceptable to sacrifice quality over quantity here.
When developing software, these teams extensively use the Agile methodology and efficiently combine the best practices with advanced technological solutions.
Grow faster with remote R&D team
We are well-versed in people and projects, and we are able to connect them successfully.
Get in touch
How to Make the Offshore Development Center Work for You?
If you can ensure steady work, meet budget requirements, manage the team, and devote enough time, energy, and skill, the ODC model will work for you. It is a fantastic way to handle your offshore development, but let's still review the pros and cons for you to define if the offshore development center solution fits your current project needs.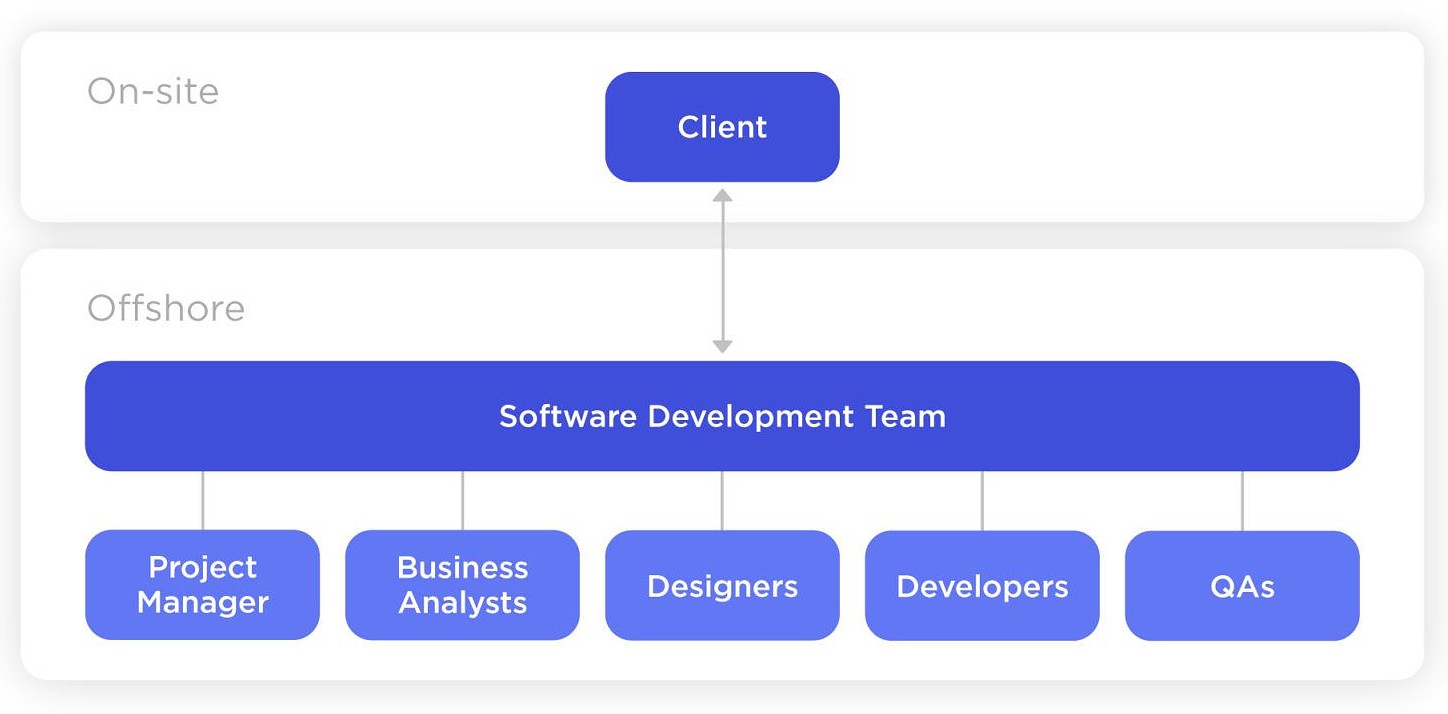 Advantages of offshore software development center:
Get great value: stable money maker for vendor companies with no management.
Choose developers: get CVs, hold interviews, and select the best candidates.
Train developers: accumulate project knowledge and set tools, culture, hours, etc.
Work with a legitimate company raised in pro-environment and infrastructure.
Disadvantages of offshore development center:
Manage everything: manager handles developers with no assistance from vendors.
Fits not for smaller projects: the threshold for the USA is ~ $50.000 to have ~ 2 developers for at least ~ 3 months.
The demand for software engineers will only increase, and overseas specialists are most required for offshore development center services. Despite the clear advantage of lower cost and great talent pool, we still advise implementing wisely the solution that requires much time and energy.
Why Choose our Company as Your IT Outsourcing Partner in Eastern Europe?
Smart Tek Solutions provides software development services to customers from all over the world. We cooperate with companies of all sizes and industries, helping businesses improve their operational efficiency and increase their profits.
With more than 15 years of expertise in IT product development and outsourcing, we are close and assistive to our customers at all stages of software development, starting from an idea or MVP and finishing with product release and support.
If you would like to cooperate with vetted experts, make sure to contact us. We offer a free consultation to discuss your project development with new software.