These days many businesses you deal with have their own apps — be it a coffee house or a beauty salon. With the rapid rise in innovation, businesses are on their toes to follow digital trends. One way to hone in on the latest innovations is through augmented reality integration. More and more small and midsize companies are embracing this technology, understanding that sufficiency involves more than just a simple app. Read on to see how we can refresh your app using augmented reality technology.
Improve User Experience with AR
Because mobile application's influence, businesses have started to spend time and resources on improving the user experience. Augmented reality is a tried-and-true way to do it.
Let's imagine for a moment that you've just walked into a Walmart store to buy a new pair of boots. Just scan the area with your phone and then you'll be directed to the location where you can view shoes. Allowing every business to transform user experience and raise sales figures, AR became a game-change
Augmented Reality Will Accelerate the Number of Online Users
AR doesn't need to take the place of retail stores for those who enjoy shopping — it can enhance the experience by bridging the gap between online and in-store shopping.
We all know that one person who just can't believe you do your shopping online, or assumes the worst every time an order is placed. The top reason most people hesitate to buy online is fear that it won't fit. AR can remove the barriers to shopping — consequently, customers would shop more frequently.
Lacoste, for example, created an AR mobile app to virtually try on shoes. The app also created augmented reality experiences with window displays, in-store signage, and promotional postcards.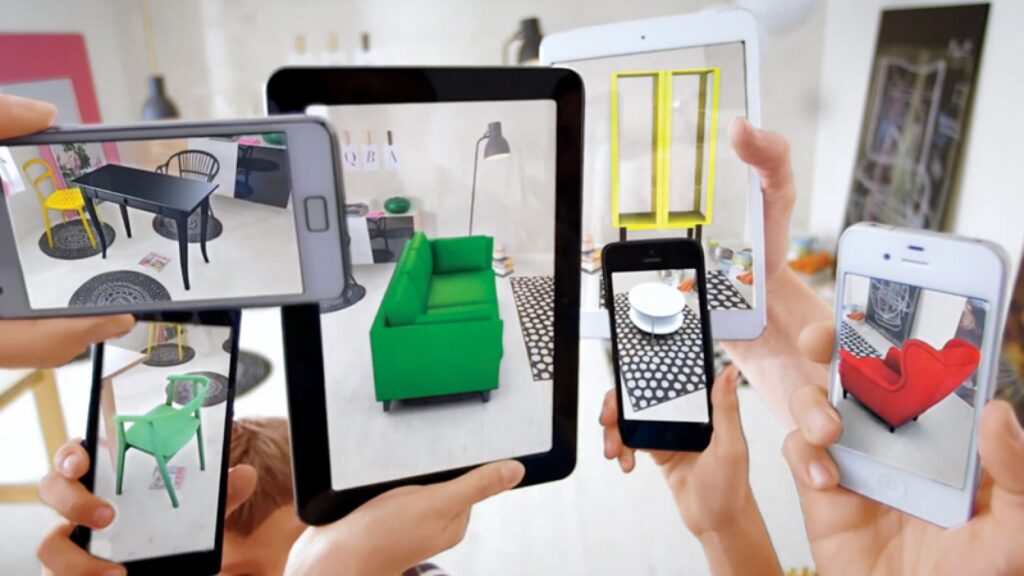 Convince your users that they won't mess up relying on your app, as they will be able to test services or products virtually and find exactly what they need. Accordingly, customers will be satisfied with both products and services.
According to statistics, brands improved sales remarkably using augmented reality. The percentage of returns of the goods sold is also significantly less. That's what marketing experts are always after.
Improve Customer Engagement
Customer engagement is the emotional connection between a consumer and a brand. Original and extraordinary mobile apps are allowing brands to connect and engage with consumers and build loyalty in a crowded marketplace.
AR has significantly changed the way customers interact with brands, generating true value for both businesses and the consumer. The Mill, a New York-based company that specializes in augmented reality projects for various industries, created AR experience for W magazine. After scanning the pages of the glossy using W magazine's Beyond the Page app fashion lovers experience the interactive world and go beyond ordinarily printed periodical.
Stand Out From the Competition
Last, but not least, the most important reason why you should consider integrating augmented reality into your own mobile app is like becoming unrivaled. Despite AR is trendy, you still can take a big leap ahead of your competitors!
Benefits of AR Integration VS New AR App:
There's no need to create a brand-new app
You save money and time
There are no chances of losing your audience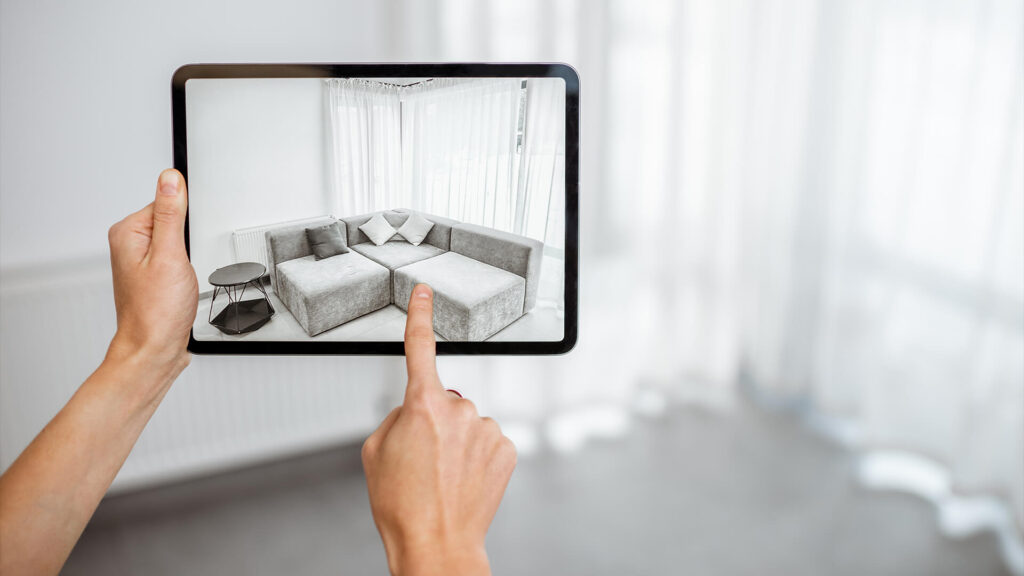 Wrapping Up
Whether you're in retail, healthcare or design, AR can complement your marketing strategies and deliver strong results. It's high time you integrated augmented reality into your app, offer exciting opportunities and bring impactful and engaging experiences for your audience.
Our AR developers team has an AR integration experience. If you're interested in how AR integration can improve your marketing strategy, get in touch and we'll integrate augmented reality feature into an existed app.
It is often a tough decision for an organization to invest in augmented reality. AVRspot inc. provides a unique possibility to create a proof of concept or even MVP (minimal viable product) without any risks.