This business management system can empower your company with endless possibilities. Nevertheless, this statement is valid only when ERP is appropriately implemented.
How is it possible to conduct ERP implementation smoothly? Which risks are typically associated with this complex process, and how can they be avoided? Find out more in our article.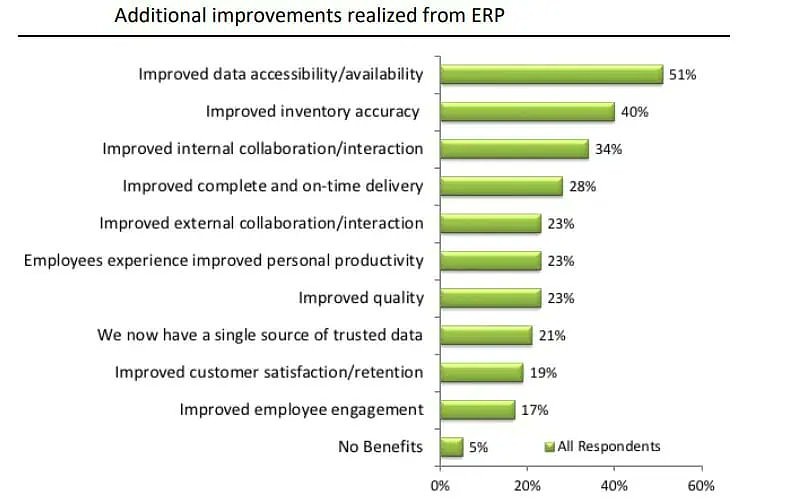 Only 9% of organizations say they did not realize any benefit (in terms of ROI) after ERP implementations. At least 95% of organizations say they realized some improvements in other processes because of ERP.

— MintJutras
The Most Common ERP Implementation Risks
1. The implementation will not have the beneficial economic impact
Typically, this risk is a consequence of two major mistakes in project planning:
The system implementation does not correspond to the goals of the implementation project.
Poor project management activities.
The system implementation does not correspond to the goals of the implementation project.
Possible solutions:
One of the best strategies to avoid this ERP implementation risk is to outsource a project audit and hire project management consultants to make employees' training more efficient and therefore get a beneficial financial outcome in the future.
2. Short-term results
Owners risk facing this problem when the implementation of the system is delayed for a long time because of organizational changes, both internal and external. Let's explain it with a representative example. For instance, during the process of ERP implementation, a company may expand its expertise by adding more services and involving new departments, etc. 
As a result, the system will require revision or even transformation in the software platform itself. Therefore, a business management system won't be 100% efficient in the long-term perspective unless it's updated.
ERP Implementation & Support
We have been successfully implementing Odoo for manufacturing, wholesale, retail business. Get flawless Odoo ERP implementation services.
Contact us
Possible solutions:
To avoid this ERP implementation risk, it's necessary to take into account the company's development strategy at the stage of project planning. Moreover, it would be a good idea to consider opportunities for adjusting the system and choose a software platform with the ability to customize, configure or add new functional modules.
3. Implementation may slow down current business processes
In fact, it takes time to integrate ERP into the company's organizational structure. Unfortunately, if business processes were poorly organized, it would be difficult to optimize them quickly with software. This happens when employees forget about their current responsibilities and plunge into the implementation of a new business management system.
Possible solutions:
Focus primarily on routine business processes essential to your company, for example, customer order management, price updates, new products and services adding, manufacturing process details changing, and new employee onboarding.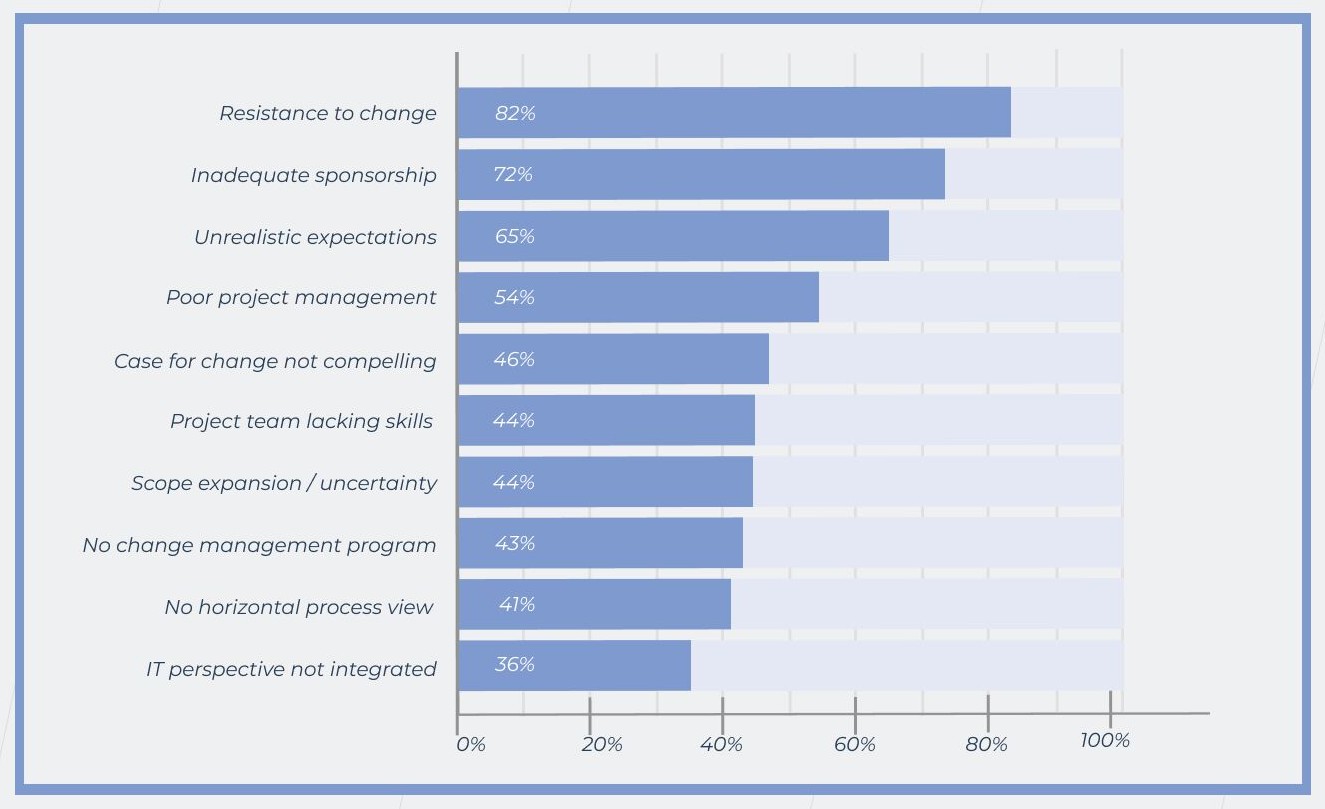 4. Goals not Clearly Defined
To increase the company's operational efficiency and business profitability using the implemented ERP system, you need to clearly comprehend what goals you want to achieve and what issues to solve.
An ERP system is not a magic spell to solve all your problems but a tool requiring proper use. Moreover, if you fail to develop a detailed description of your project and a clear road map for its implementation, you may get into a web of issues provoking time and money loss.
Possible solutions:
To reduce this risk, you need to clearly describe before you start the work what exactly you want to achieve through ERP implementation, what problems to solve, etc.
Here is an example of a list of such goals:
Reduce human factor errors;
Speed up decision-making and improve their quality;
Improve your customer service level;
Improve coordination among the company's departments;
Automate and standardize routine operation tasks;
Acquire correct and timely statistics on the company's operation.
5. Conflicts with management
On the one hand, each team member participates in decision-making, representing the interests of their department. On the other hand, each worker acts according to the interests of the company as a whole.
In some cases, these interests can contradict each other, so employees risk finding themselves between two fires. Furthermore, a company's initiatives like ERP implementation may be negatively accepted by some workers that aren't used to working with such business management systems.
6. Cost Overruns
Many companies underestimate the scope of work they need to do to transition to a new ERP system. Consequently, they end up spending more money than they expect.
This risk can commonly become a reality when companies make wrong initial assessments of their technical and human needs to implement the project or because it is not possible to limit the scope of work when implementing it.
When you make just one unexpected configuration adjustment or integrate it with a wrong third-party product, it could be enough to cause time delays and cost overruns.
Possible solutions:
You will need to avoid or properly manage project scope changes to minimize delays and cost overruns. It is challenging to avoid change requests entirely.
However, if you document and analyze all the requirements, you may reduce the likelihood of future unplanned expenses. Besides, your technology partner should help you evaluate all the necessary settings and integrations.
Companies that had very successful ERP implementations noted internal organizational elements like support from management, good change management programs and due diligence as primary reasons for success.

Source: Ultra Consultants
7. Relevance and Quality of Migrated Data
When transferring data from your old system to the new one, you may find different formats that may not always be compatible, duplicated data, and problems with its accuracy and relevance. If you do not clear up the data or format it properly, you will just bring old issues into your new ERP system.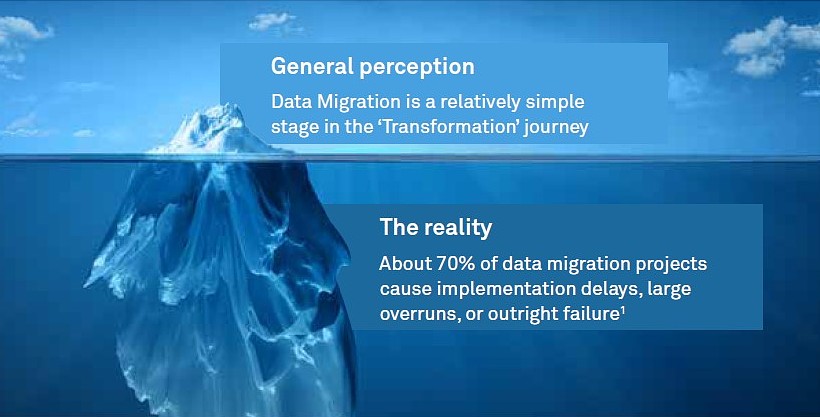 Possible solutions:
Data hygiene is a crucial component of project work. Your old system may duplicate data, store it in different formats, contain outdated records, etc.
Avoid wholesale migration, which may cause more problems than provide benefits. Before starting the work, analyze the data types you need to transfer from your old system, optimize the formats, and make sure your data is adequately cleaned and formatted.
Get started with Odoo
All your business needs under one roof. Talk to the best Odoo ERP functional consultants. We are here to answer your questions.
Contact us
8. Integrate Various Elements into a Unified Whole
When a company starts tracking its sources of data to transfer it to ERP, it may find out there are dozens of them, starting from accounting programs and finishing with spreadsheets in Google Docs. It can be a daunting task to find data scattered all over the company and integrate it into a unified whole.
Possible solutions:
Before implementing a single ERP system, companies often use a comprehensive set of different software tools. It is necessary to integrate them with each other properly. Make sure you have the right tools to facilitate this integration.
Abandon old, outdated standalone systems and thoroughly consolidate data into a single database (a single source of reliable data) with built-in business analytic capabilities to achieve efficient operations.
Let Us Summarize
All projects involve certain risks. The tips provided in this article can increase your chances of completing your project within budget and the deadlines set.
Based on our experience, we can draft a clear list of factors contributing to risk reduction and successful ERP system implementation:
Clear comprehension of project goals and objectives.
Accounting for specific business requirements.
Realistic implementation plan.
Involvement of customer company employees.
Selection of a reliable implementation partner.
Careful planning of migrations, interfaces, and reports.
Project team and user training.
Involvement of customer company management staff.
Staff training and support are among the vital factors for success. Improper training of even a few employees may lead to problems at the start, which can negatively affect the company's performance.
Some employees may not like the changes associated with a new ERP system and may prefer to continue using the current system or working in conventional spreadsheets as a "workaround."
To prevent the risk of such a situation, it is crucial to run appropriate training sessions on working with the new ERP system or at least conduct a series of introductory lectures for system users. This approach will increase the probability of success when launching the project.
Choosing a trustworthy ERP Development, Implementation & Customization Company is one of the key factors contributing to the success of the ERP system implementation. Just drop us a line and explore how seamless ERP implementation with minimized risks looks like in action.