The International Consumer Electronics Show 2023 (CES) officially kicks off on the 5th of January in Las Vegas, Nevada. During four days, the latest technical novelties, gadgets, concepts and products that will set trends in the world of technology in the near future will be presented here.
CES aims to position itself as a global space for innovation and has been held for 50 years in a row. Ukrainian startups and technological products have been presented at the exhibition since 2016.
An obligal question may arise – why has CES become such an important event for everyone involved in the world of technology? The answer is simple – it's all about numbers.
Recently, the exhibition has been visited by about 200,000 people, thousands of media representatives, startup founders, top managers and entrepreneurs from all over the world. A huge majority of world-class companies participate in the exhibition: Intel, Microsoft, Motorola, Panasonic, Philips, Samsung, Sony, Toshiba and others.
In 2022, the CES Innovation Awards program, an annual competition that identifies outstanding achievements in design and engineering, received a record number of more than 1,800 entries.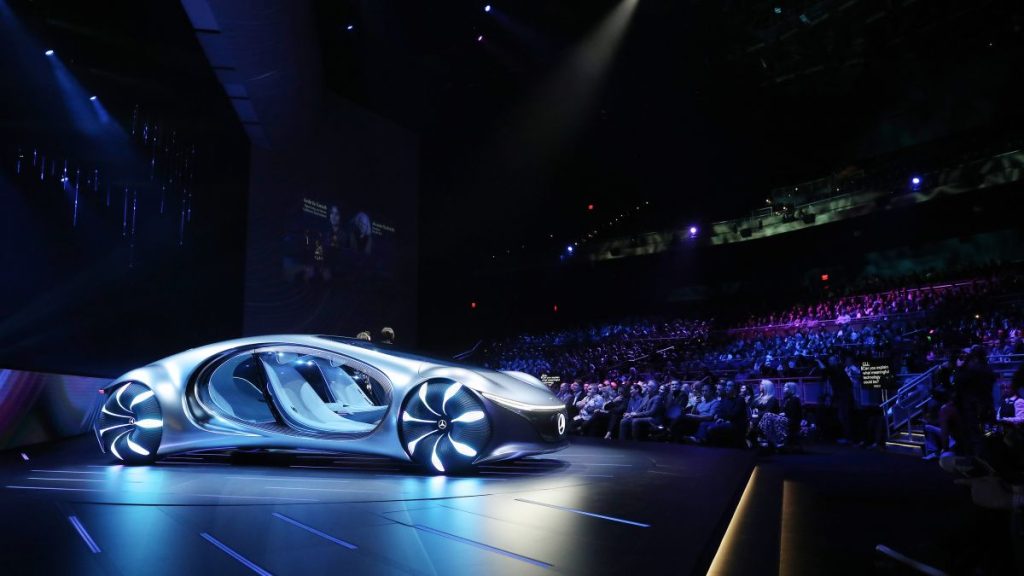 SmartTek Solutions is looking forward to the 5th of January, 2023, the reason is that our Managing Partners Andrii Sydoruk and Andrew Linskyi are going to attend CES 2023!
Connect with our experts
Ready to start your Digital Transformation journey? Drop us a line about your project, and we will contact you soon.
Get in touch
Some facts about CES that you will be interested to know
1. The first CES exhibition was held in June 1967 in New York. At that time, slightly more than two hundred exhibitors took part in it.
2. In CES 2020, representatives of huge number of companies and technology industries participated, and the number of visitors exceeded 180,000 people.
3. At CES in different years, such significant technical products as the first home VCR, CD disc, sound card, compact video camera, plasma panel, new processor models, game consoles and many other breakthrough technical innovations were presented.
4. Among the Ukrainian startups at CES were presented the manufacturer of gadgets for pet owners Petcube, the creators of LED panels LaMetric, solutions for protecting products from counterfeits UATAG, bionic cyst prosthesis Esper Bionics, and others.
5. In 2021, due to quarantine restrictions, CES was held entirely in a virtual format.
6. Recently, the exhibition has attracted the attention of an increasing number of automobile and agricultural machinery manufacturers. For example, at CES 2022, John Deere presented the 8R autonomous tractor, which is controlled using an application on a smartphone. Products in the field of IoT and AI are a clear trend that is gaining momentum.
John Deere showed a fully autonomous tractor at CES 2022.
Experts expect the number of IoT devices to reach 75 billion by 2025. It is clear that IoT and 5G will penetrate every home and every car much sooner than we consider.
Start your digital journey and grow your agricultural business with our innovative custom IoT development services.
7. The CES 2022 exhibition demonstrated changes in approaches to managing home appliances. Thus, LG introduced the WashTower washing machine equipped with an artificial intelligence module. And Samsung showed a line of Bespoke intelligent home appliances that combine AI and IoT technologies.
8. At CES 2023, you can expect more than 2,300 exhibiting companies and featuring 175+ conference program sessions on trending technologies.
5 good reasons why you should visit CES
After registering on the exhibition website, you can visit it virtually, but if there is an opportunity to be present in person, it is definitely worth taking advantage of it. And there are at least several good reasons for this.
1. Opportunity to hear the trendsetters
Conference programs include speeches by world-renowned business leaders, brand representatives and influential people in the world of technology.
2. Ability to identify meta-trends
Intelligent automation, sensors and wearable devices (internet of things), big data – all this is the key to the personalized experience that is now so demanded by consumers. And it's at CES that all of these things come into focus.
3. CES sets the tone in technology for the near future
This is exactly the place where you can find out what will happen next and identify trends in the technological world that will be relevant at least in the coming year.
Build the next big thing with us
Set the requirements and let us build your custom application to power your business with an efficient software solution.
Get in touch
4. Networking and presentation of your products
Interesting acquaintances, business contacts, study of similar technologies, search for partners, distributors or all this simultaneously – these are the main goals that can be achieved by participating in an international exhibition of this level.
5. Global seat of power
It is a global gathering place for the technology community that spans countries and industries. Here, a chance meeting and a simple conversation can turn into something more, creating new opportunities.
CES is a huge event for anyone who is tech savvy. A place where you can see the demonstration of innovative technologies that are changing the way we live and do business.