The construction industry is full of challenges ranging from the need to show the appearance of an unfinished building to the execution of a construction plan without delays and budget increases. Besides, it is necessary to provide builders with all the necessary information to avoid possible mistakes.
There are many benefits to using augmented reality in the construction industry. The main benefit, however, is the ability to visualize the end result before construction is complete. This approach simplifies planning, eliminates errors, and reduces construction costs.
We offer you to discover how augmented reality technologies are currently used in construction and civil engineering and how they can transform this industry.
Increase Marketing and Sales Efforts
AR can be used to showcase building designs to potential clients and investors. By providing a more immersive and engaging experience, AR can help clients visualize the finished product and make more informed decisions.
It is challenging to show your customers how the building will look like when completed. Luckily, you don't have to build a house and knock it down in case the investor wanted something different. Augmented reality is a smart solution that allows your clients to see the structure in the place where it will be built and experience a real-time walkthrough.
Construction Supervising
With the help of augmented and mixed reality, builders can observe the construction site seeing the augmented overlay of the BIM model on top of the structure. The constructor can take photos or videos for the project team to view. It also allows checking how unbuilt structures, such as underground pipes, cable lines, or ducts align with a construction plan.
Looking to build an AR/VR solution for construction?
SmartTek is ready to become your reliable technology partner with proven expertise in immersive technologies.
Let's talk
Advanced Visualization
AR in construction provides a more realistic and immersive experience, allowing architects, engineers and builders to see how the building will look in its intended environment. This helps identify potential problems, such as if the design doesn't fit the intended site or if there are potential safety hazards.
For example, you can show where underground utilities are, where the edge of a building is, or where a piece of equipment is in relation to its current location.
Nearly half of AR implementations in civil infrastructure have focused on the on-site construction (45%), followed by SHM and damage detection (20%), BIM (19%), underground (10%), and smart city management (6%).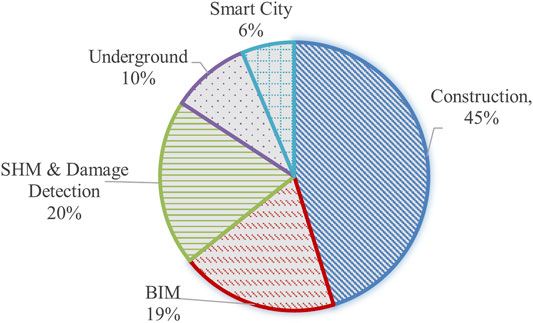 More Effective and Safer Training
Human errors are a fairly common cause of production disruptions and as a result of money losses. One of the reasons for the mistakes is the low qualification of construction staff. However, this problem is often quite difficult to solve, because even engineers with a degree sometimes do not have enough practical skills. Also, such custom vr training solutions are time-consuming and dangerous for students.
The best solution is to use augmented and mixed reality applications, which show workers how to perform any task properly in a safe environment and minimize staff errors.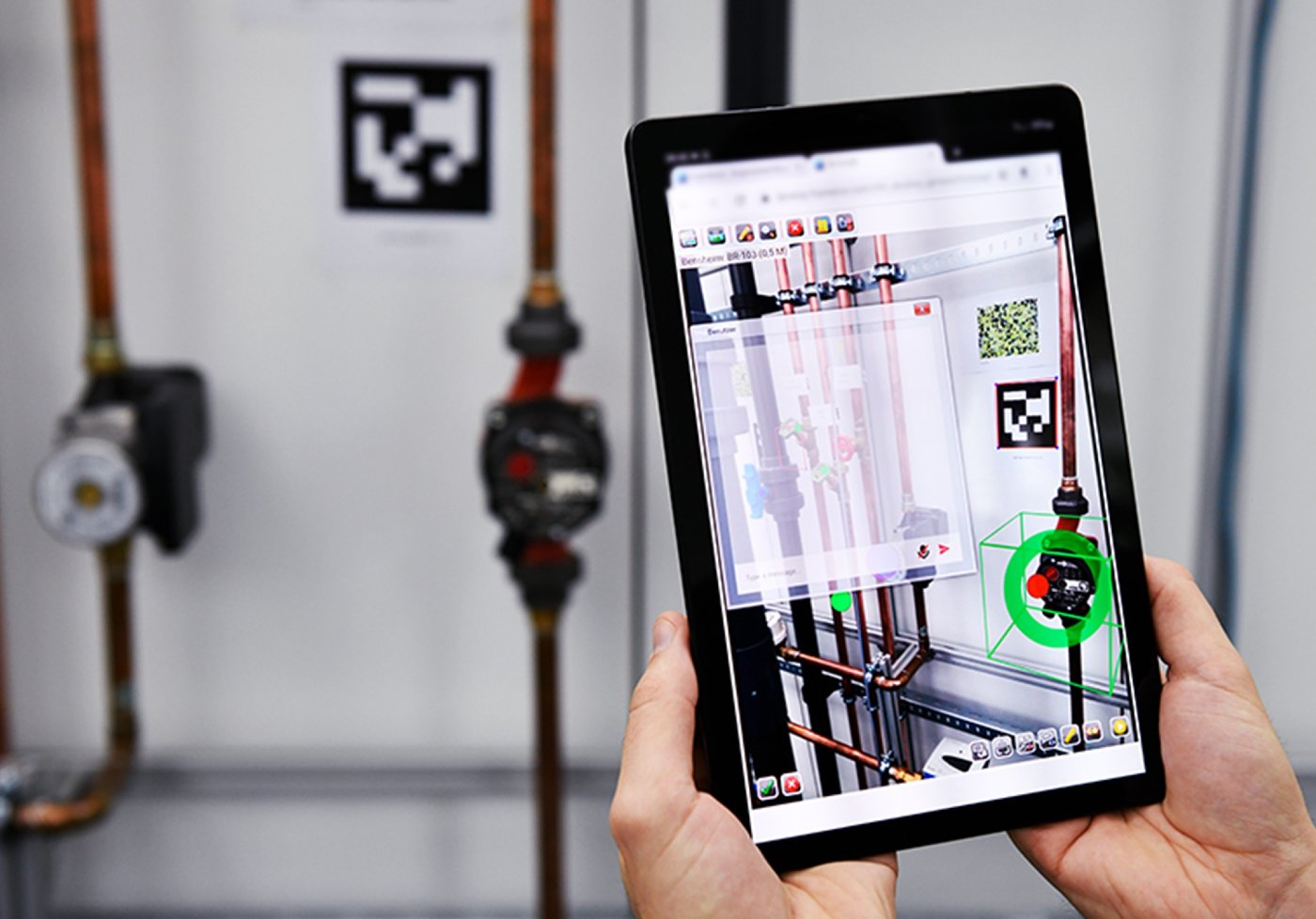 Flexible Design Process
Using augmented reality, designers and architects can walk through or view an offered project and select any structural or design features you may want to change.
Conventionally, the parties concerned conduct this kind of inspection after the building has already been erected and that makes major changes impossible. Using AR in construction allows designers to achieve previously unbelievable things.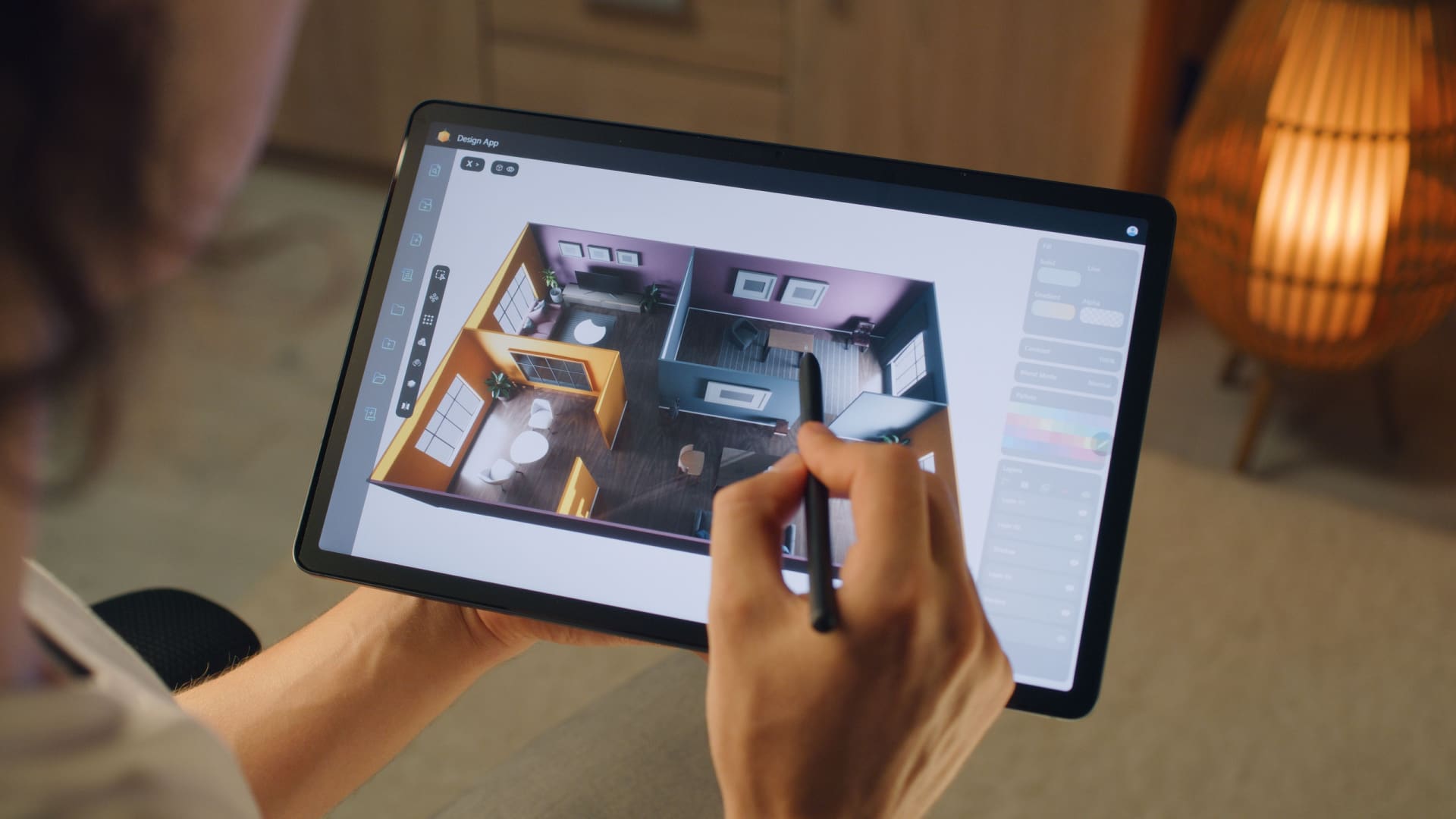 Want to build an AR/VR application?
We are ready to be your trusted technology partner with proven expertise in immersive technologies.
Let's talk
Prevention of Errors and Discrepancies
Building Information Modelling (BIM) utilizes 3D modeling, IT, and software compatibility to design, construct, and operate a building project, as well as communicate its details. BIM contains not only a general model of a building but also a layout of pipelines, electrical communications, texture data, etc.
Constructors can quickly access this information through Augmented and Mixed Reality technology. AR/MR applications for construction allow computer-generated images from CAD or Building Information Modeling (BIM) programs to be overlaid on a user's view of the real world, resulting in a composite or augmented image.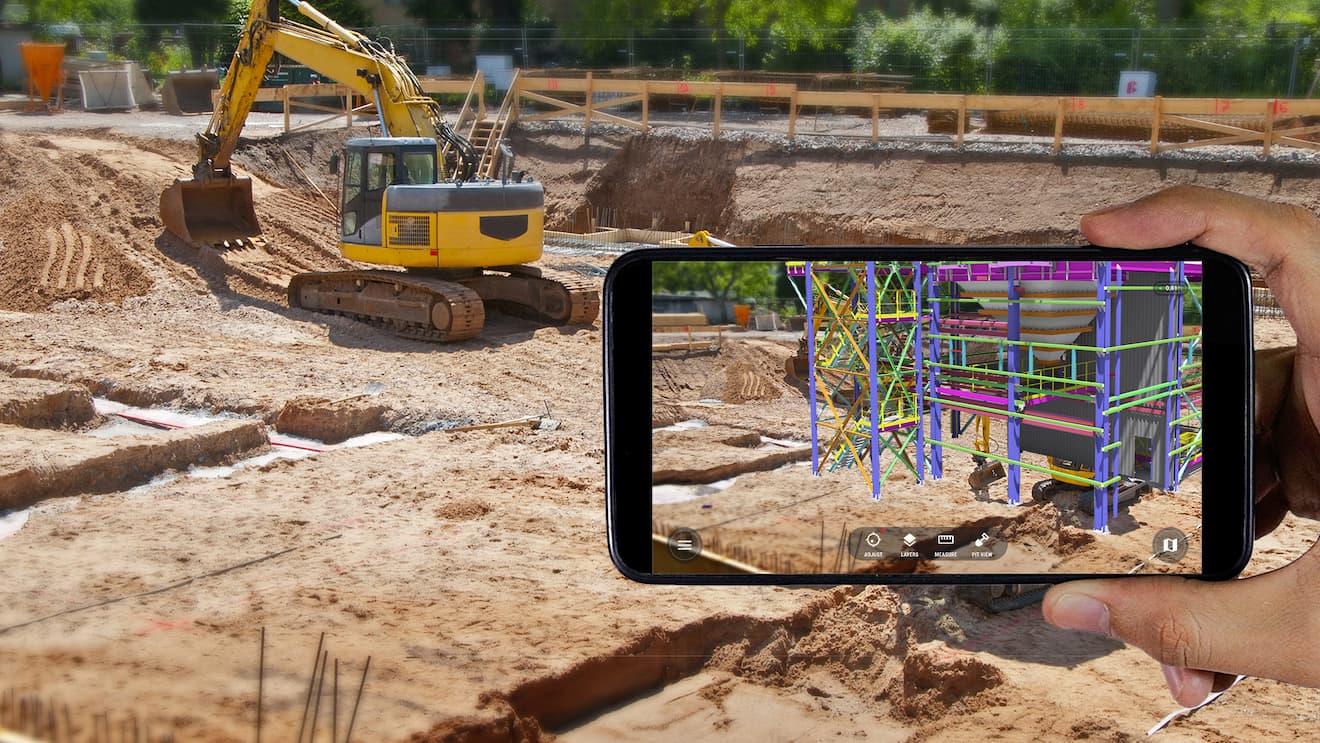 Reduce Costs and Increase Efficiency
Using Augmented Reality in construction reduces the need for paper-based plans and helps reduce the time spent on manual processes. Workers can also get a better understanding of what needs to be done and when which helps keep the project on track.
By catching errors early, workers can avoid costly rework and ensure that the design is correct before construction begins. It also helps optimize the use of resources, reducing waste and saving money.
The Power of Augmented and Mixed Reality for Your Construction Business
Summarizing everything said, we can state that augmented reality technology will shortly take its rightful place in the construction industry because it provides multiple obvious benefits like accessibility, visualization, interactivity, and relevant real-time data.
You can streamline all the processes associated with most construction projects, speed up work execution, save time and money, and ensure quality user experience for customers and employees.
If you are interested in augmented or virtual reality solutions for your company, contact us, and we will help you realize your ideas into reality.