Healthcare requires special attention to each patient. It is reflected in the high requirements of the HCW's qualification as well as in comforting the patient. Virtual and augmented reality are great tools to help meet both the first and the second needs.
Virtual and augmented reality provides many benefits as a tool for dentists. Read this article to find out several ways of using these technologies in the dental industry.
How are VR and AR being used in dentistry? Application of Immersive Technologies
As an Element of Interactive Learning
You can recreate any situation in a virtual environment. It, in turn, allows you to interact with equipment and patients, learn and sharpen your working methods and skills. And you only need a VR headset and a software.
Educational facilities can use AR/VR to instruct and train dental students or improve medical staff's skills. Using high-quality dentition and dental structure 3D models, students can study different tooth layers, structures, and functions, as well as comprehend how they work together to create a healthy oral environment.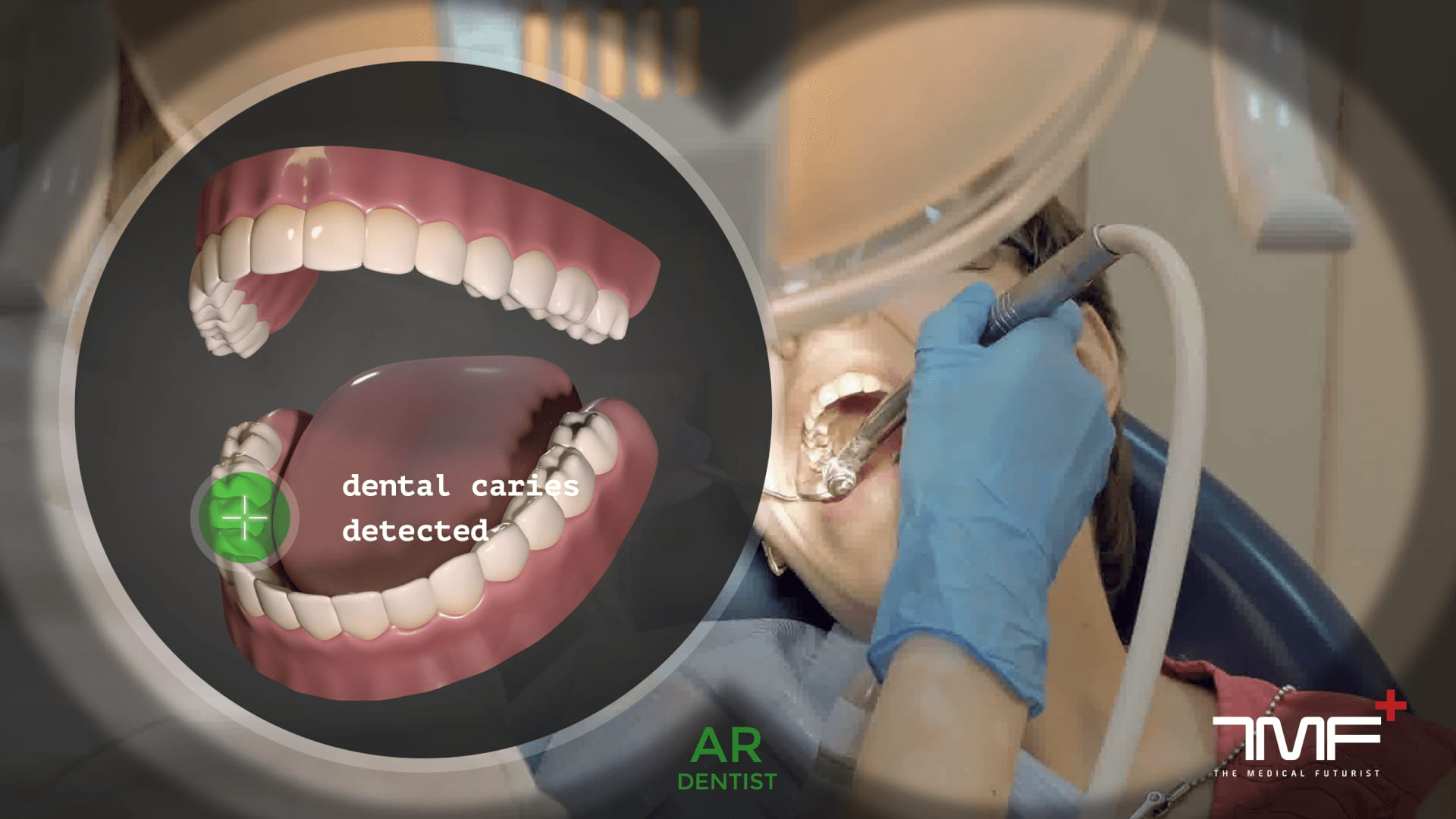 Opportunity to Study Remotely
One of the main advantages of using VR and AR for training is the ability to practice anywhere, even at home. Besides, you can conduct joint training with people who are in different places. It helps to share experiences and set up the most effective communication between specialists.
Looking to build an AR/VR solution for dentistry?
SmartTek is ready to become your reliable technology partner with proven expertise in immersive technologies.
Let's talk
Patient Education
Augmented and virtual reality techs can assist dentists in explaining various dental procedures to their patients, using interactive methods. With 3D models showing patients' teeth, gums, and oral cavities, dentists can make out a diagnosis, set a treatment plan, and visually present expected results in an understandable way.
Patients can also study several treatment options to make an informed decision about their oral health.
Augmented and Virtual Reality in Implant Dentistry
Having 3D models of patients' jawbones and teeth, dentists can determine the best place and angle for implants, choose the appropriate prosthesis size and shape, and avoid damage to neighboring teeth or proximal nerves.
This approach allows specialists to reduce implant rejection risks or complications and provide patients with better aesthetic and functional results.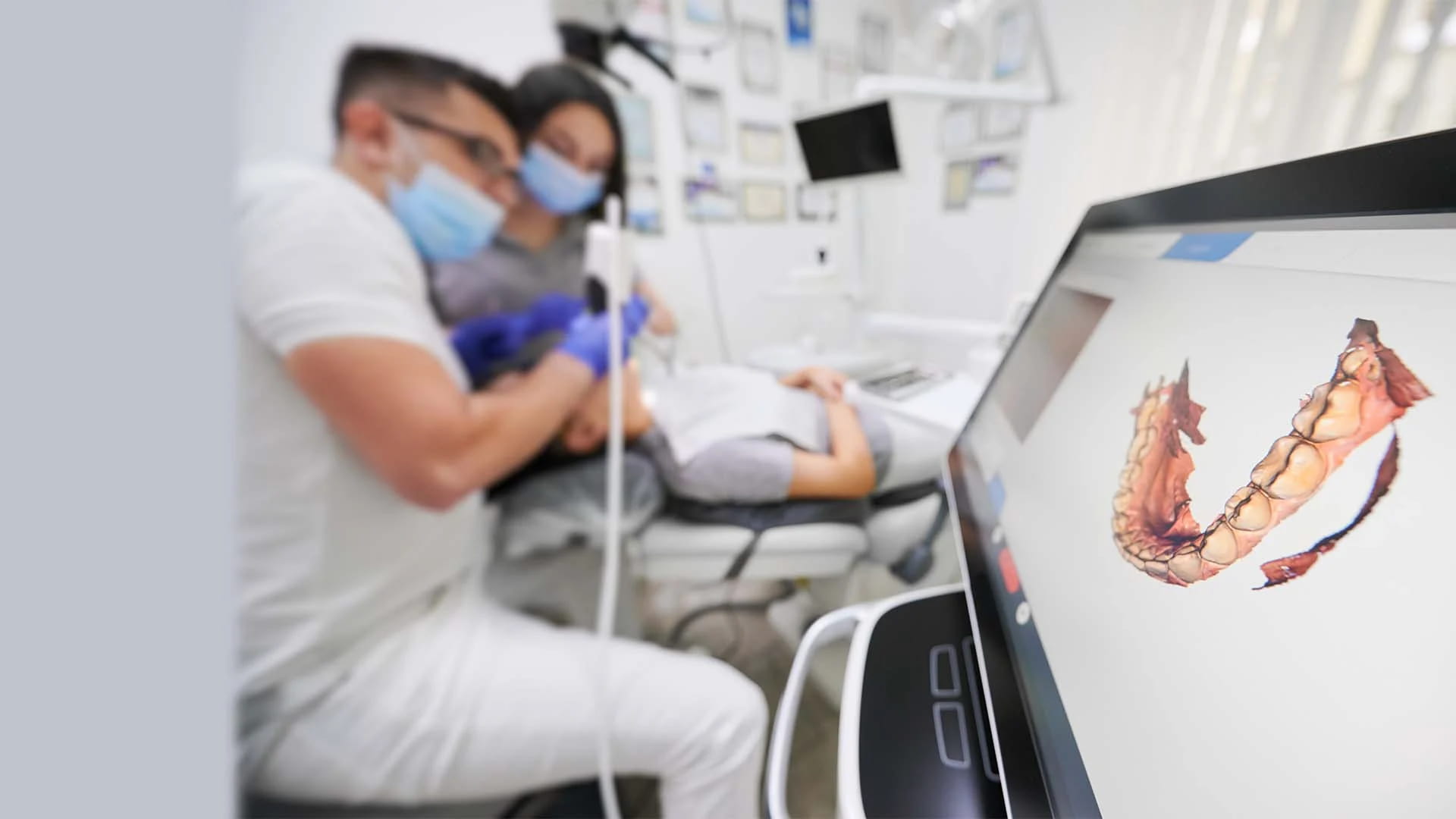 Dental Treatment Simulation
Using augmented and virtual reality, dentists can simulate dental treatment before starting it. This method can be especially useful for complex procedures requiring careful planning and high precision, like oral surgery or implant installation.
Carrying out treatment pre-simulation in a virtual environment, dentists can reveal potential problems or complications, optimize the operation process, and make sure that patients will get the expected results.
Anesthesia and Phobia Treatment
A good dental clinic always tries to make the patient's visit as pleasant as possible. However, quite often the treatment of the oral cavity causes discomfort to the patient.
When patients put on a VR headset and immerse themselves in a relaxing and enjoyable virtual environment, they can focus on something other than the treatment. The technology will help people relax and experience positive emotions from visiting a dental office.
Consequently, AR/VR techs can become an excellent dental phobia therapy that engulfs patients in virtual dental environments and procedures using a controlled and safe method.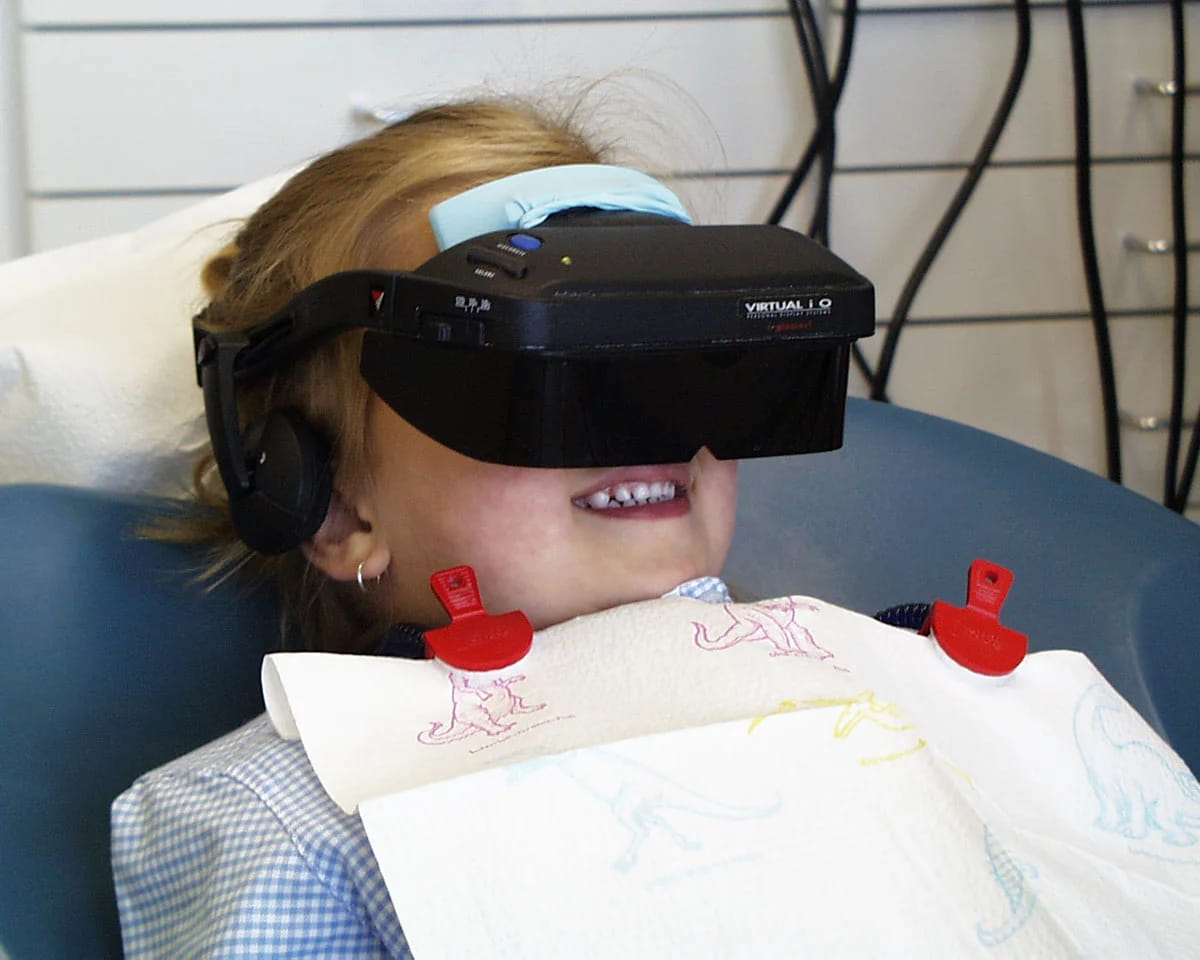 To Achieve the Effect of Real-Time Surgery
Students can watch lessons on prosthetics and oral treatment as direct participant in the procedure. Also, they can not only watch the prepared scenario of the operation, but also try to reproduce it individually, in pairs, or under the guidance of a professional.
Virtual reality allows you to connect to the training an unlimited number of trainees. So students can train in complex operations as a whole. Moreover, virtual reality training applications allow you to record the progress of each trainee, check the correctness of their tasks, and so on.
Ready to implement VR training?
SmartTek provides custom virtual reality development services with a rock-solid track record of success customized to your business needs.
Contact us
VR Training Simulators
Thanks to the immersion such apps boost training retention and performance. These solutions help to make training cost-effective and educate people in a safe environment.
Let's take a medical VR training simulator for dentists as an example. The main task of any training simulator is creating hyper-realistic 3D images and the environment takes more than 4 weeks. App development can take from one week up to several months, depending on the complexity of the project.
Examples of Augmented Reality Solutions for Dentistry
1. "Perfect Smile" AR App
If you want to help your patients to visualize how they would look like after the dental procedures we recommend creating a "Perfect Smile AR App". Such an app replaces a patient's teeth with 3D overlays.
2. AR Manual
Users have difficulties in finding and understanding a solution in a large user manual and sometimes they misunderstand procedures. If there was a mobile app that would help to deal with dental chairs or any other special equipment without a handbook, wouldn't it be great? Augmented reality gives a possibility to create an interactive user manual.
3. Augmented Reality Training for Dental Specialists
AR Training experience with digital twin heavily depends on scenario complexity and additional features such as user management, roles management, and analytics.
What Are Your Next Steps?
If you are looking for a brand-new and cost-effective solution for your dental clinic, you are at the right place.
Smart Tek team will determine the right combination of technologies for your project as well as provide you with various services including VR/AR app design, development, and 3D modeling.
Want to get a quote for your project? Just contact us.