Artificial intelligence technologies appeared decades ago, but the real wave of interest in this area came after the appearance of ChatGPT. It was this product that changed the way people interact with artificial intelligence and triggered the emergence of a large number of new mass products called "generative AI".
If you are interested in the AI industry as a user, researcher, or developer, we have collected interesting AI-related statistics that you should know about in 2023.
****
In 2022, the global AI market was worth a total of about $120 billion. In 2021, it was only worth $87 billion. If growth trends continue, the market is expected to exceed $1.5 trillion by 2030.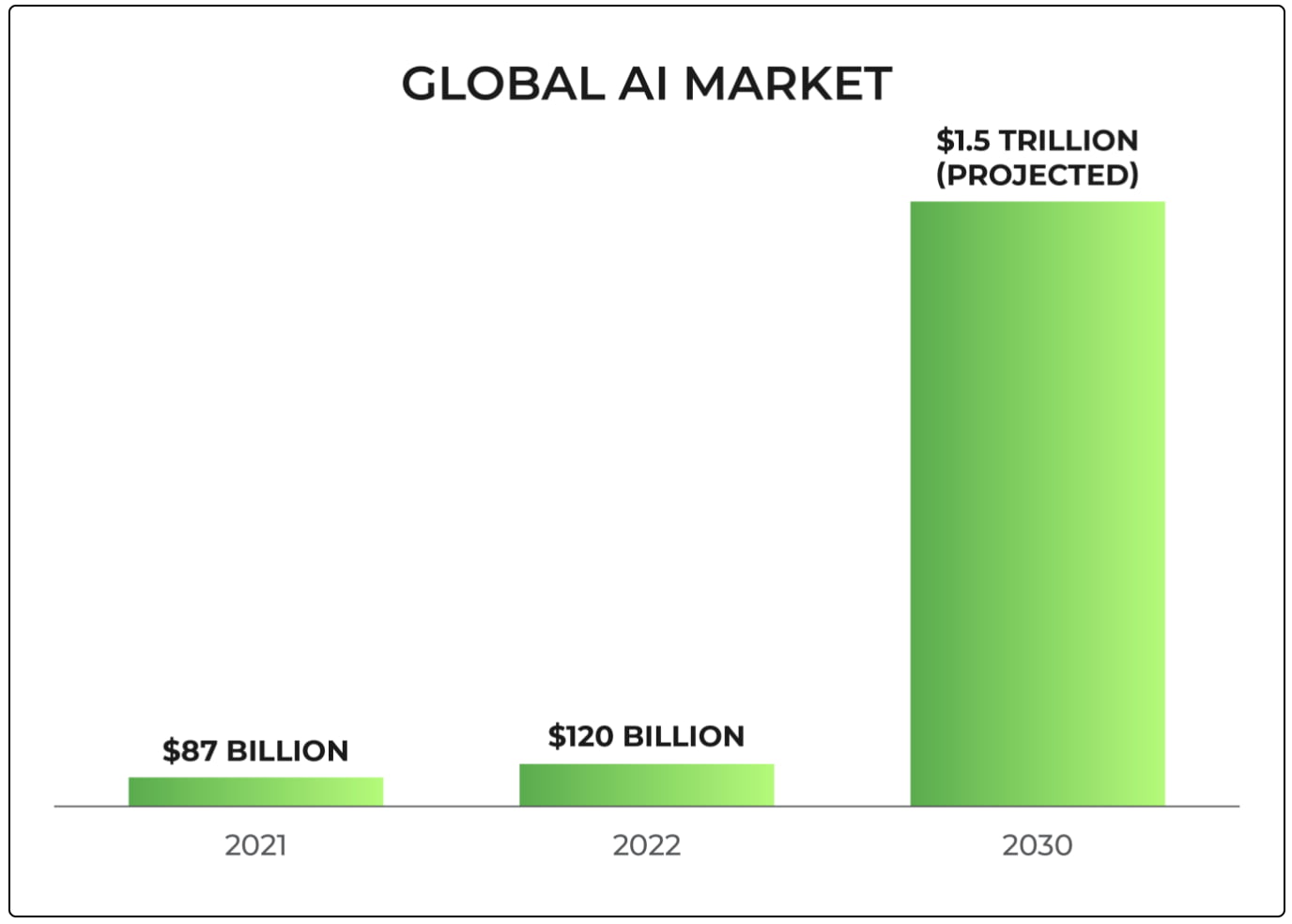 The Automotive AI Market is expected to grow at a CAGR of 24.2% between 2023 and 2030, due to the growing demand. — Market Research Update
It's not all bad news: artificial intelligence could create 97 million jobs and generate $15.7 trillion for the economy by 2030 while eliminating mundane tasks and helping workers enjoy more creativity. — Zippia
Thanks to increased cross-industry AI adoption, it's expected to have an annual growth rate of 37.3% from 2023 to 2030. — Grand View Research
Let's drive innovation in your company!
Share your business needs and we will help you develop the perfect-fit software solution for your company.
Contact us
Investors are taking note of the NLP trend. In 2022, twelve companies in the NLP space, including Grammarly and Verbit, received VC funding of over $200 million.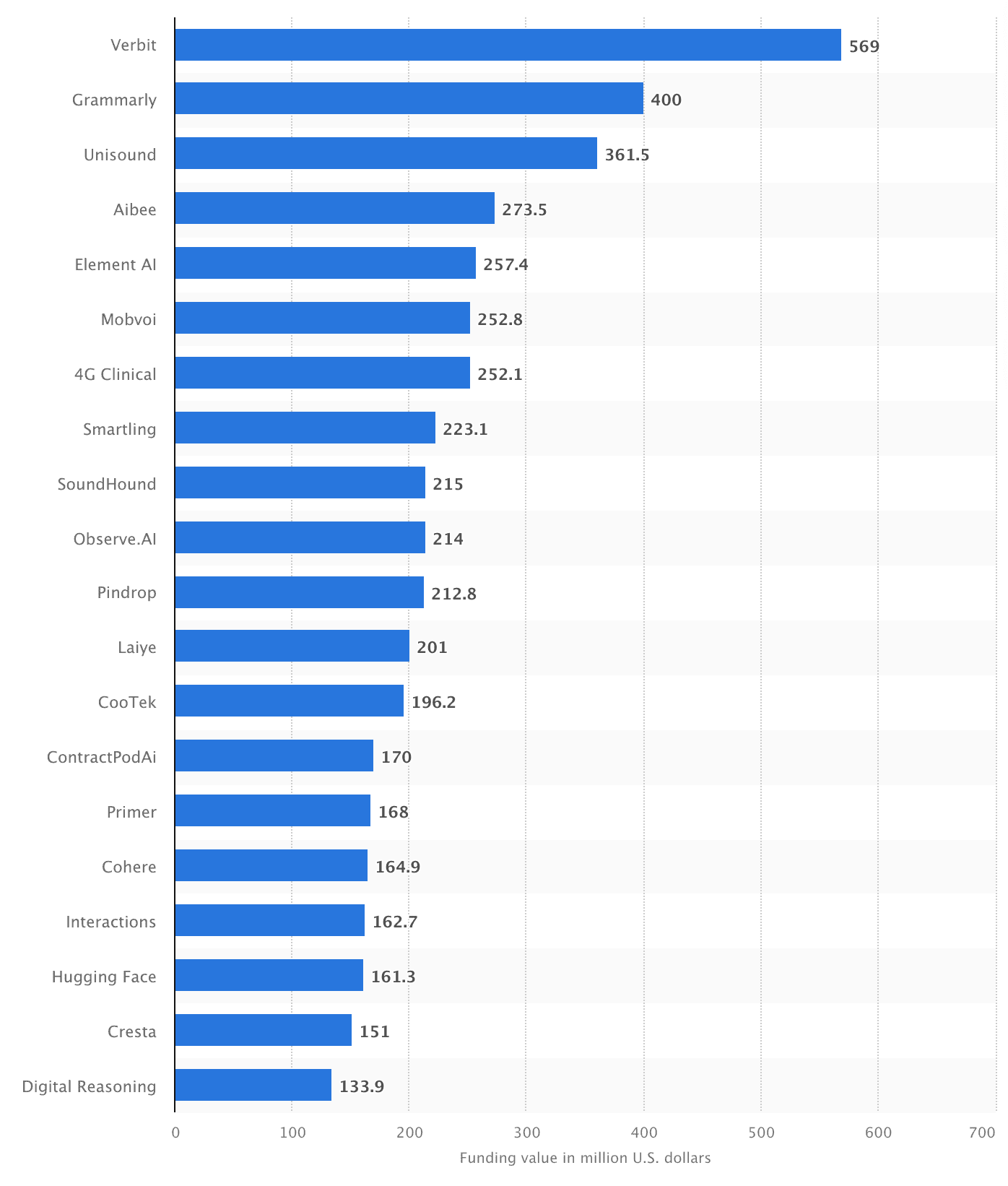 The generative AI market is estimated to reach $22.12 billion by 2025. Overall, North America owns a 41% share of the generative AI market. — Precedence Research
In 2022, $5.38 billion was invested in AI in cybersecurity. The AI in cybersecurity market is forecast to reach $46.3 billion by 2027, with a CAGR of 23.6%. — Statista
Over 80% of executives in the retail and consumer space expect their businesses to use AI automation by 2025. — Analytics Insight
87% of organizations worldwide believe AI technologies will give them a competitive edge. — MITSloan
ChatGPT had 1 million users within the first five days of being available. — Yahoo Finance
An Accenture report forecasts that the manufacturing sector will reap the greatest financial benefit from AI adoption, with a gain of $3.8 trillion expected by 2035. – Accenture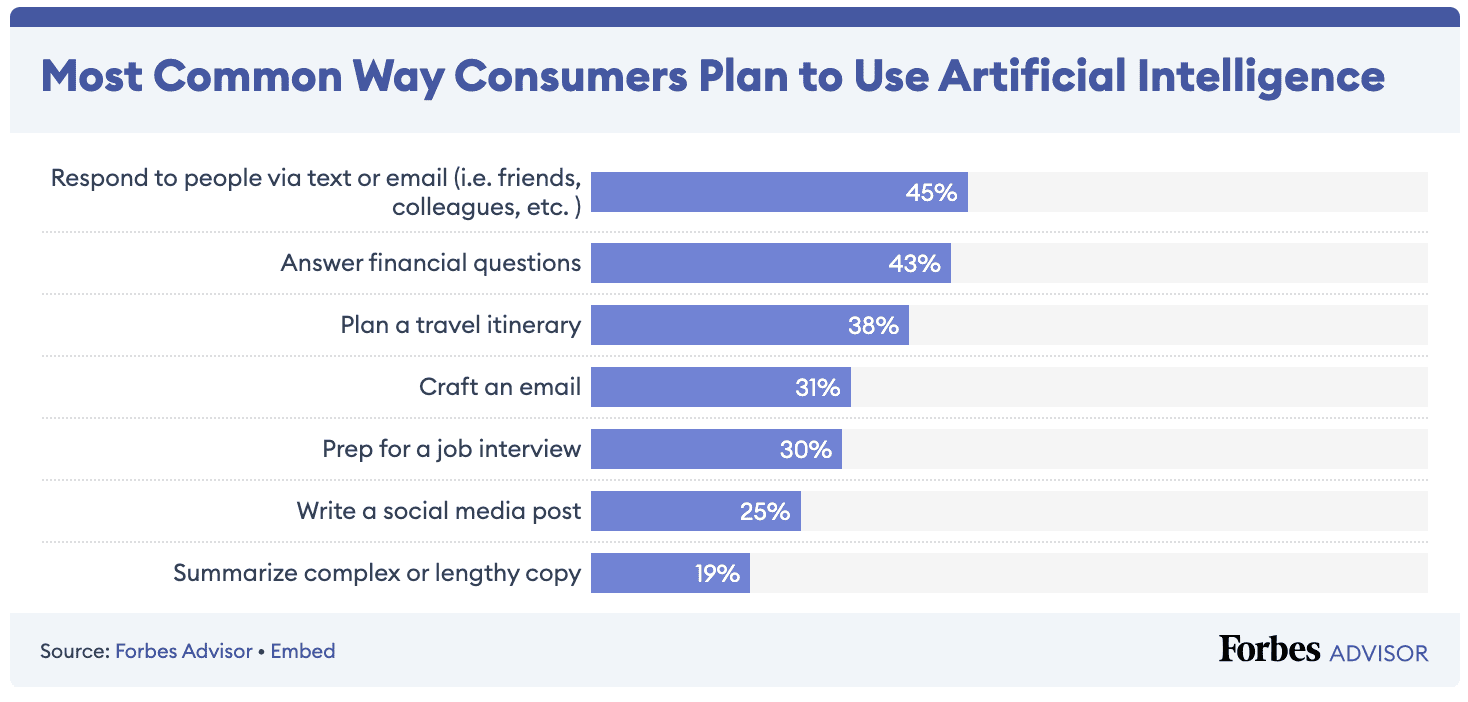 Launch next-level AI-Powered App with SmartTek
Unleash the power of AI and get ahead of the curve!
Contact us
Companies use AI for improved productivity (33% average improvement), cost savings (44% reported benefit), and competitive advantage (84% believe it can help gain/maintain edge).
In 2022, large-scale generative AI adoption was 23%. By 2025, large-scale adoption of AI is expected to reach 46%. — Statista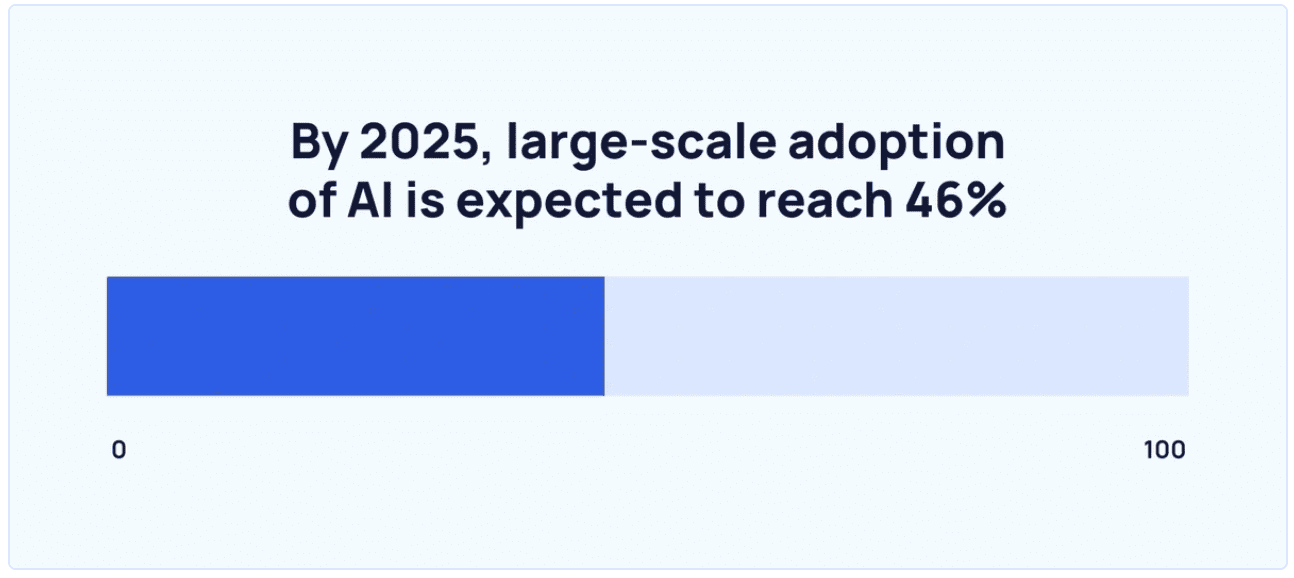 In January 2023, OpenAI was estimated to be worth $29 billion dollars, making it the 6th most valuable company in the United States. — Fortune
AI-enabled devices are everywhere. Nearly 77 percent of devices today use AI technology in one form or another. — Hackernoon
We can help you integrate AI technologies such as speech recognition, recommendation systems, and predictive analytics into your existing infrastructure or build an AI-based product from scratch. Contact us and let's discuss the details!