Let's think about the purposes of introducing software into a company's work. You probably expect to automate business processes, increase employee productivity, reduce costs, and generate profits. But is there any software that covers all the requirements of your business?
We have seen in practice how companies used several (from 4 to 10) different software products to achieve their goals. Is it convenient? Are you ready to pay for each product separately or train new employees to work with all these products? How efficient is this? These questions are rhetorical!
We consider tailor-made software is the best alternative to off-the-shelf software solutions. IT specialists develop software specifically for your business. They take into account the specifics of your niche and the characteristics of your product or service.
Benefits of Tailor-made Software Development
Tailor-made software is the best solution for ambitious companies that work for the future. If you value comfort and reliability, if you are ready to invest in the development of your project, and if you work for the long term, this solution is definitely for you. Developing and customizing one single software product to cover all business needs has many benefits. Let's dive in!
Tailor-made Software is More Flexible & Scalable
We consider flexibility and scalability as the key benefits of tailor-made software. You can change the set of features as your business grows. You are not limited by the software functionality like in the case with ready-made solutions. Here are examples of cases where you may need to scale:
opening a new department;
expansion of the company's activities;
adding new development directions;
creating new proposals, etc.
You don't need to adapt to the owner of ready-made software. You yourself are the owner of the system on which your company operates. You make the decisions. At any stage of your business development, tailor-made software will ideally meet all requirements.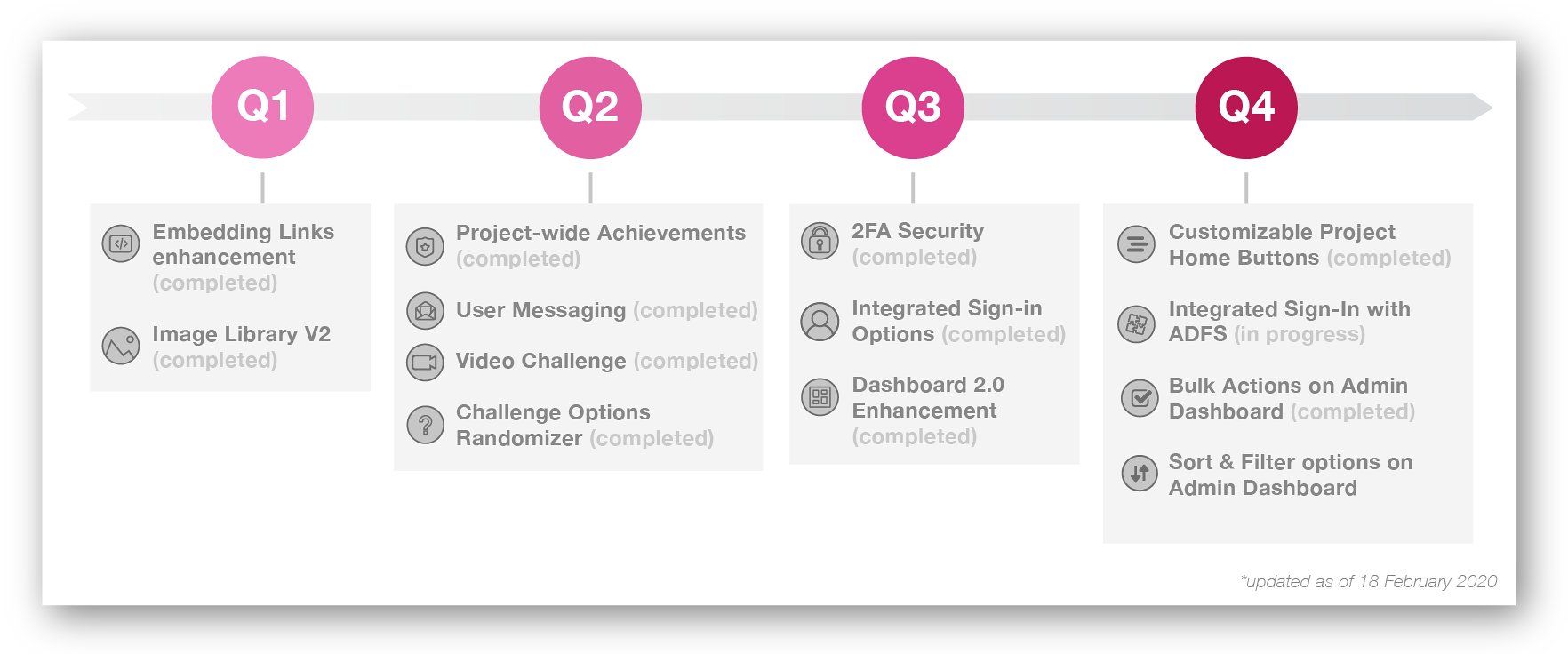 Build the next big thing with us
Set the requirements and let us build your custom application to power your business with an efficient software solution.
Get in touch
It Helps You Overtake the Competitors
Tailor-made software can provide many benefits not only for the business as a whole, but also for employees and clients individually. For example, you can implement a self-paced learning platform for new employees, reducing the cost of trainers. You can increase access to your products and services to your loyal customers by developing a dedicated website for them. We assure you that such a solution will improve the user experience and increase customer loyalty to your brand.
Bespoke Software is Fully Customizable to Your Needs
Almost every ready-made software contains a set of required functions. But who said you need all these features? They affect the cost of the software and also complicate the interface.
Tailor-made software is not overloaded with undeserved functions. At the same time, a customized solution includes all the essential options for your company. Pay only for features that you use to their full potential.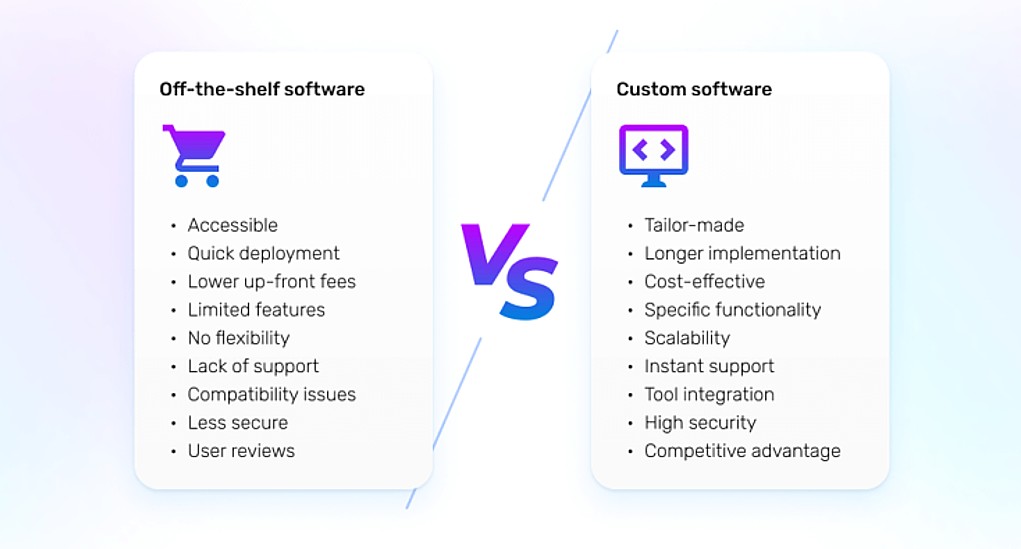 Custom Software Helps You Increase Efficiency
Did you know that using multiple programs and applications has a negative impact on employee productivity?
First, workers must learn to perform with these products. Secondly, they must have many open tabs on their computer, so they need high-performance, expensive equipment. Thirdly, employees will waste time constantly switching between programs.
Tailor-made software does not have these shortcomings. Only one solution for all workflows. One environment to complete any task from A to Z. Aren't these great?
Better Compatibility and Seamless Integration
Many companies can come to a standstill with ready-made software solutions. Let's say you have a good working system that suits you. But at some point, you decide to make changes that involve one or more new features integration.
Existing software cannot provide the required functionality. And you cannot find third-party programs that are compatible with your system. What should you do in this case? Order the development of tailor-made software. Specialists will create an individual solution specifically for your system.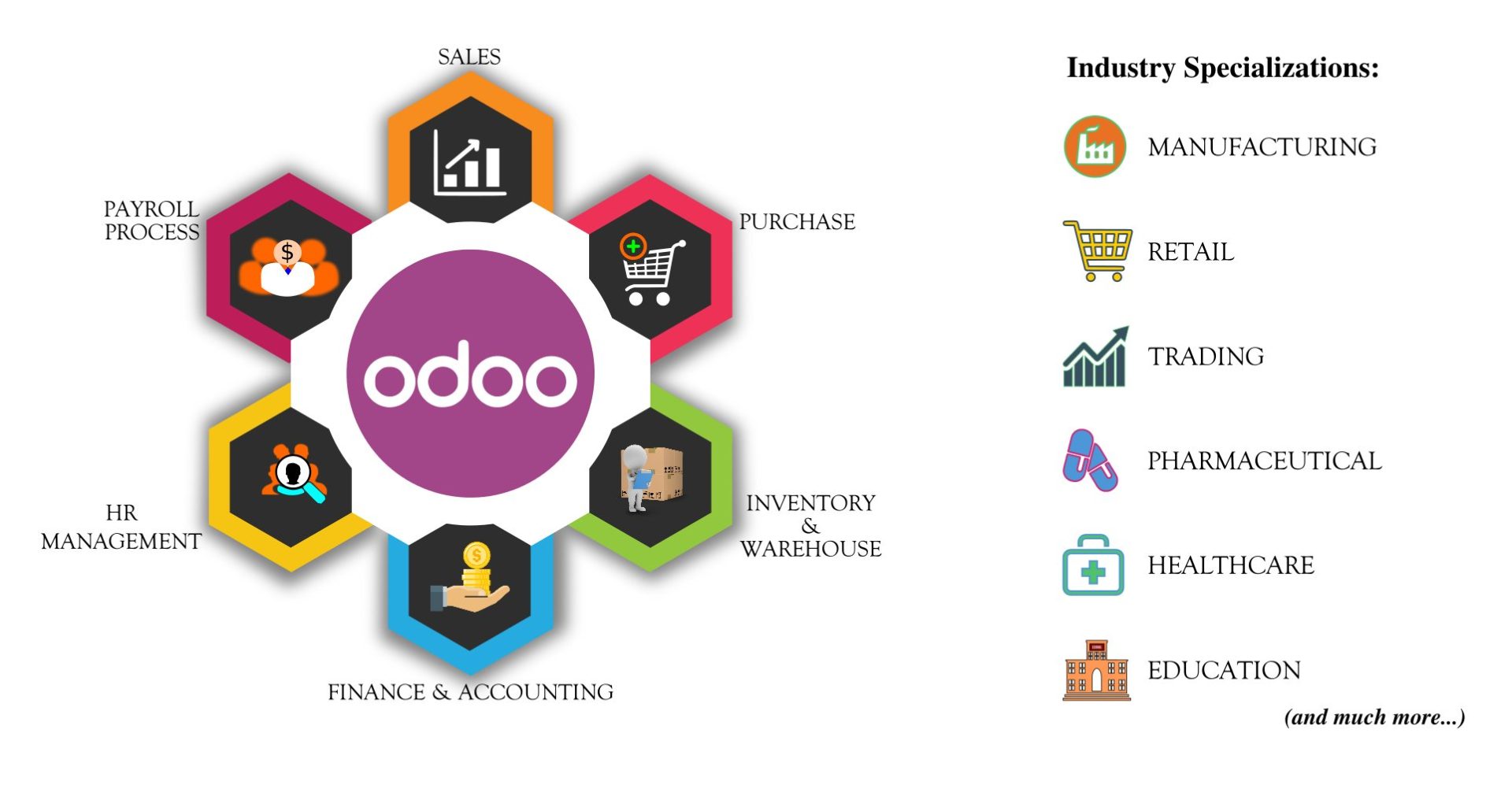 Let's drive innovation in your company!
Share your business needs and we will help you develop the perfect-fit software solution for your organization.
Contact us
High Level of Reliability and Security
The ready-made software is versatile and intended for usage by companies from different industries. Developers write it in open-source code. It means that protection against hacker attacks is at a low level. It is a bitter pill to swallow, but third parties may obtain confidential information about your company and your clients, and as a result, you will lose both money and reputation. Why on earth would you want to experience that?
The development of tailor-made software guarantees:
competent risk assessment before the start of the main work package;
ensuring the confidentiality of company data;
unprecedented system reliability;
protection against data leakage and hacker attacks;
the ability to coordinate any connections, etc.
By investing in custom software, you invest in an enhanced security system. In this case, you are the owner of the source code. By the way, in the future, you may think about selling your software to other market participants.
The ROI of Tailor-made Software Increases in the Long Run
Let's talk about the economic feasibility of custom software. We must admit that developing a custom system is more expensive than implementing a ready-made solution. But… Calculate how much time and money you have to spend on the integration process. How much do you have to pay for licenses, the cost of which is constantly increasing? Consider how much you will overpay for ineffective implementations or redundant features you never use.
Now compare the resulting numbers. As you can see, tailor-made software is much cheaper in the long run than purchasing a ready-made solution.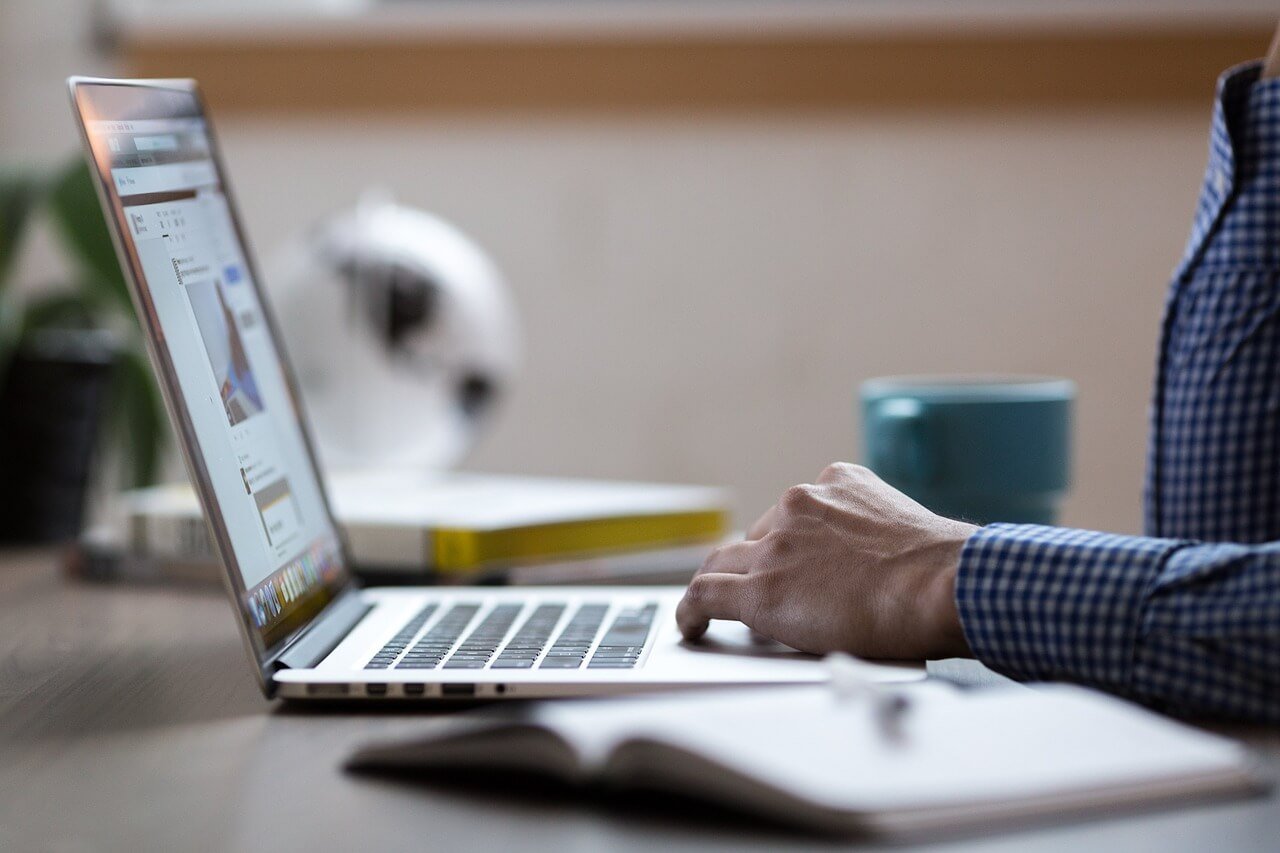 Summing Up
These are just some of the benefits of custom software. In fact, there are many more. Round-the-clock technical support, direct interaction with specialists, an easy process of monitoring development progress, regular updates and improvements – all this and more you get with custom software.
Entrust the development of solutions for your business to professional specialists who have already proven themselves in the market. When choosing a contractor, look at their qualifications, experience, portfolio, customer reviews, and method of communication. This is the only way to make sure you get what you expect and are completely satisfied with the result.
Over the years, we have developed custom software to meet the unique needs of our clients and improve their business processes. If you are the owner of a large corporation, a successful fast-growing company, or even a progressive, promising startup, think about custom software development today and you will be ahead of the competition tomorrow.
Contact us and let's talk about the details!