eCommerce websites are one of the most popular ways to generate revenue nowadays. And engaging eCommerce web design features is your chance to affect customer buying behavior, impress with cool features, and get people loyal. If you're interested in running your online store properly and successfully, you should realize how simple eCommerce website features like a wish list, cart, and others impact purchases.
User experience and user interface are significant and integral constituents of your clients' great impression. It means you need to pay attention to tiny details like page speed, ability to filter items or non-intrusive CTA buttons. It must be convenient for both loyal and new customers. So, make sure eCommerce platform features at your website make it user-friendly, and all buttons/links are correctly displayed in both desktop and mobile versions.
If you're not 100% sure your website is easy-to-navigate, ask someone far from your sphere who buys online frequently. They may point to unobvious features of eCommerce in points to improve your design.
If you need help with properly displayed features of eCommerce website design, you can always contact Smart Tek developers and designers who know all ins and outs of an attractive and comfortable customer experience.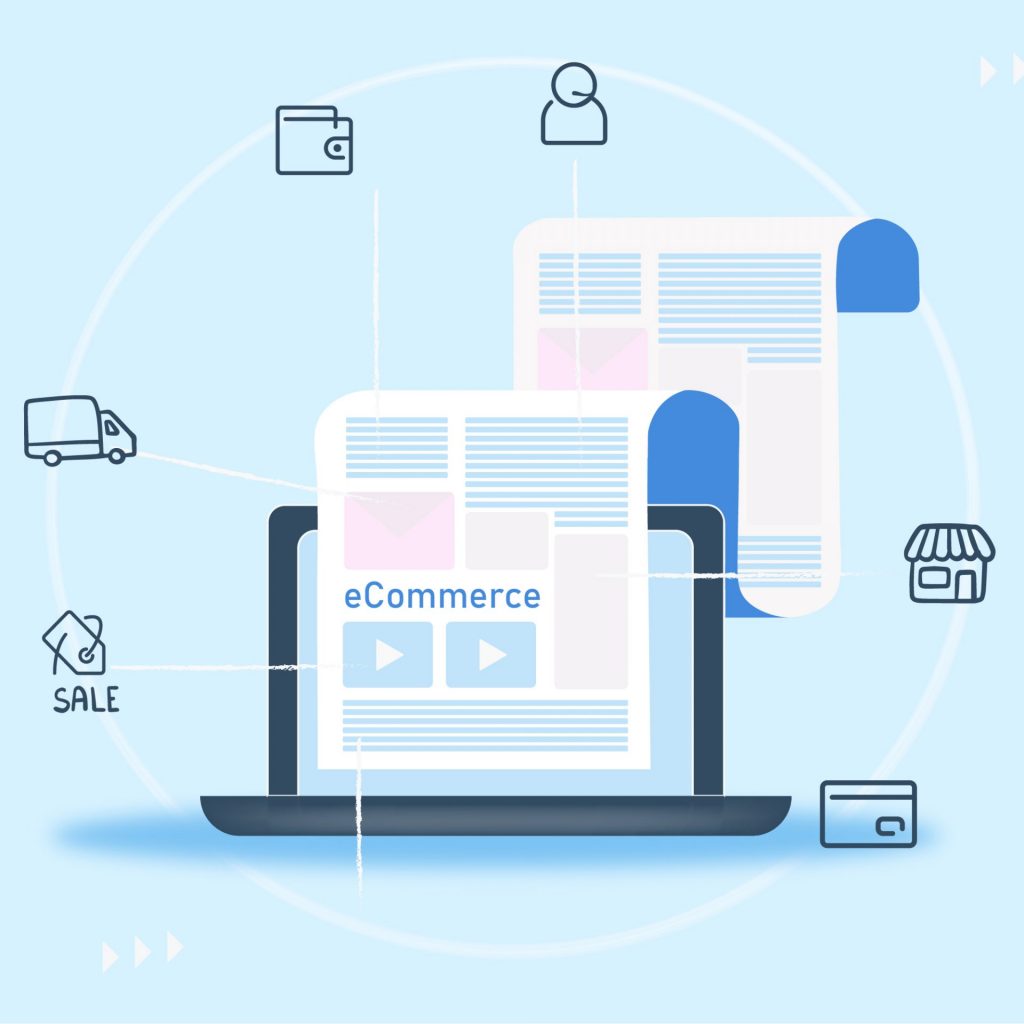 Key Features of an eCommerce Platform
Enhance Mobile Experience
More than half of your website visitors will find you via mobile device. People rarely devote their time to surfing through websites sitting by PC. It is easier to zoom, search, and pay by phone. Most of them will visit your website first in a traffic jam, at office lunch, or on an awkward date. Since first impressions matter, ensure your website is responsive: all buttons are in their place, and all sections are aligned.
Ensure User-Friendly Website Navigation
Proper web design navigation can either break or make your website. Most people will leave your website within 15 seconds if they do not know where to go and what to do on your page. Your customer should grasp immediately that this website is for them. Additionally, they should not look for the menu and see all the points they're interested in at once.
We're up for any challenge
Looking for a tech partner to turn your idea into a ready-to-market solution? Let's talk about the details!
Contact us
There are two ways: you either create the web design that keeps them interested until the page ends or locate sections adequately. For example, add a menu at the top as expected. Check out the menu on the website front page, which the Smart Tek team has created. The customer comes for the jewelry ⎼ they easily find where to go ⎼ they buy and rejoice ⎼ you get loyal customers.

If challenging navigation is a barrier for your potential customer, they will quickly leave it. Nobody likes too many clicks. Moreover, if this click is situated incorrectly, they may stumble upon "where am I on this website, and how to get back ?". So, the advice is pretty simple ⎼ do not overcomplicate. Impress with products and services, not with the sophisticated design.
Create High-Resolution Photos and Videos
All product photos must be high-quality and multidimensional. Just look at Der Echte Gaues, the website of German baker developed by our team at Smart Tek. We added high-quality images and adjusted their size and resolution to 'make' people want to eat this bread.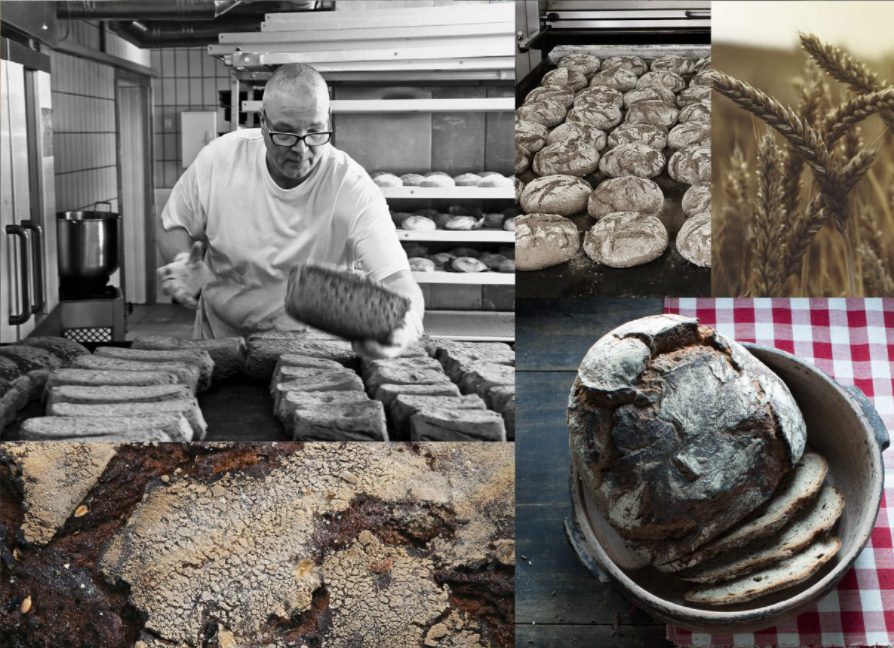 Product description should not only be filled with information like size, color, or material. The customer should be able to see it from different angles and sides. You can also add a 3D look or video, which is a great way to connect your customer to the product. It will give clients a glimpse of what they will receive purchasing by you.
Videos optimize customers' expectations. For example, if you sell clothes, your customers would appreciate seeing different item sizes on models in video format where people move, sit, go or even jump. Even though you may provide a return or size exchange, nobody likes these extra moves.
Develop Search Functionality and Filtering
Search functionality is one of the key features of online shopping. Test the search: it should be quick, accurate, and effective. Multiple services extend search functionality. We offer them too, so never hesitate to contact us if you need some help with superb web development.
Features that work exceptionally well with a search engine are:
Instant search function.
Autocomplete.
Spell checker.
Extended information.
Search list display.
Memorizing search words.
Filtering enables visitors to narrow down search results and save time. Most people know what they're looking for, so the faster they find it, the sooner they buy it. They want to focus on desired products, skipping over the pages they're not interested in.
Look at Karhu, a Finnish sports brand website developed by the Smart Tek team. We added an instant search function to improve usability. As a result, as soon as you type the first letter, the search starts working and predicts your request.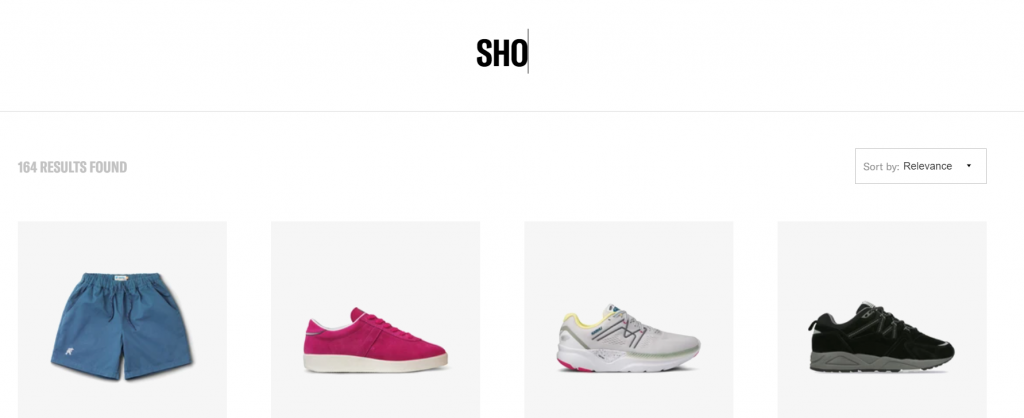 Optimize Shopping Cart/Bag
The product cart should be vivid and always remind customers about zero purchases. A typical customer would like to increase this number, so use this trick. One more trick is to insert specific animation to encourage every product added to the bag, notifying that it was successfully added. Also, the cart should be big and quick to access. In the example below, you can see the cart type on one of the Smart Tek clients. The customer can check their bag easily without going to another page.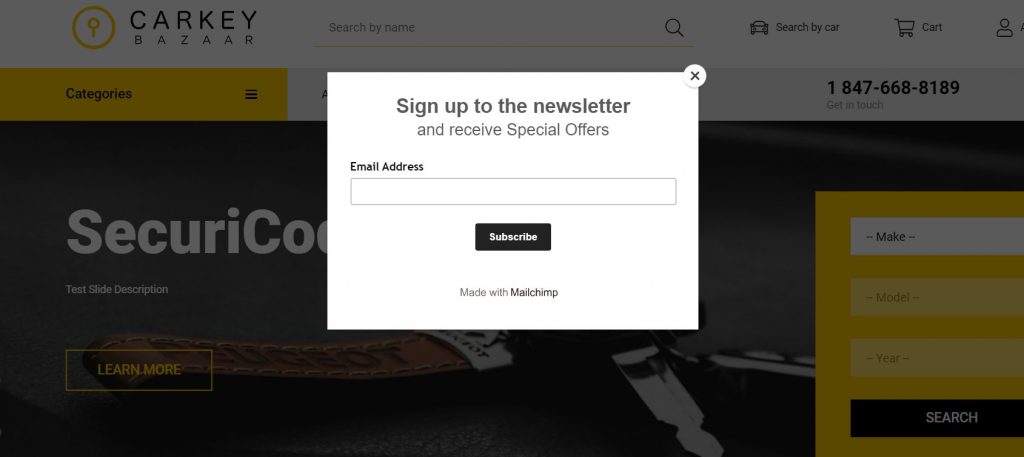 Online shopping cart features are:
Single page.
Easy to add and remove products.
Layered but transparent navigation process.
Clear discount or promo box.
Language options.
Simple visual design.
Functional icons.
Large product images.
Prominent checkout buttons.
Mobile-friendly.
Notifies of the abandoned cart.
Shipping options.
Currency and tax tools.
Calculates miscellaneous fees automatically.
Allows third-party integrations.
Features of your website cart depend on the size of your online store. But by any breadth and width, it must help customers create a list of desired products and make a payment quickly. We say "help" because, unfortunately, some stores seem to prevent customers from purchasing: complex payment systems and a chaotic list make them leave this eCommerce website.
Process Admin Panel
The only feature in this list your customer does not see is the admin panel feature for the eCommerce website. It is a back-end of your eCommerce website that enables you to add, edit, or remove elements of your store when necessary. Besides, it is an obligatory element for the website owner to access data and manipulate it with the help of the testing team. Admin panel gives an insight into dealing with profiles, tracking transactions, user experience, etc.
A high-quality panel gives you a view of all customer steps till the purchase or, on the contrary, shows the moment when the customer quits. It helps you analyze what works and doesn't, what's needed and what's extra, what's lacking and what's abundant.
For customers, the admin panel is Customer Relationship Management (CRM), helping them view order history, log into their private account, or edit personal information.
Add Trust Elements
You definitely want to make sure your website is secure, and customers feel safe while shopping. So many owners underrate this issue, but an experienced online buyer will not buy on an unprotected website. Security features for online shopping include:
Secure eCommerce platform.
SSL certificate for all of your website pages.
Two-factor authentication.
Virtual private network.
Firewall use.
Privacy policy link in the footer.
Other certificates and awards.
Let's co-create your success story!
Our team is ready to implement your ideas. Contact us now to discuss your roadmap!
Get in touch
Attach Social Media Links
Can you imagine your life without using social media networks? Neither can your customers. Your store should be connected to at least the most popular ones like Instagram, Facebook, YouTube, and Twitter. It will help customers understand your brand and business better, thus increasing sales.
We suggest using Pinterest in eCommerce website development, depending on your specific type of business. Indeed, any business can fit in this platform. It is a really great place to target shoppers since it is a platform where customers look specifically for great products and inspirations. For example, if you sell home decor, stationery, or jewelry, it is your lucky space to prosper.
Implement Testimonials
Help people understand they make the right choice becoming your customer. Positive testimonials are your patrons at dealmaking, for the new visitors especially. Visiting your website first, newcomers will subconsciously look for reasons to put their money in and expect for desired look, features, and quality. Thus, good reviews and recommendations guide customers into making the right voice you want.
Create Special Offer
Everyone loves discounts. Everybody wants to save money. You save customers' money ⎼ they love you. Bingo!
It includes discount codes, coupons, etc., and anything that gives your customer a price reduction. And this strategy works as long as it is fair. We recommend using the following types of such offers:
Buy a couple of items ⎼ get one more for free.
Related products.
Cross sales.
Lot size available.
Additionally, you can depict these discounts by static or pop-up messages like we did on two of our different projects. Check this out.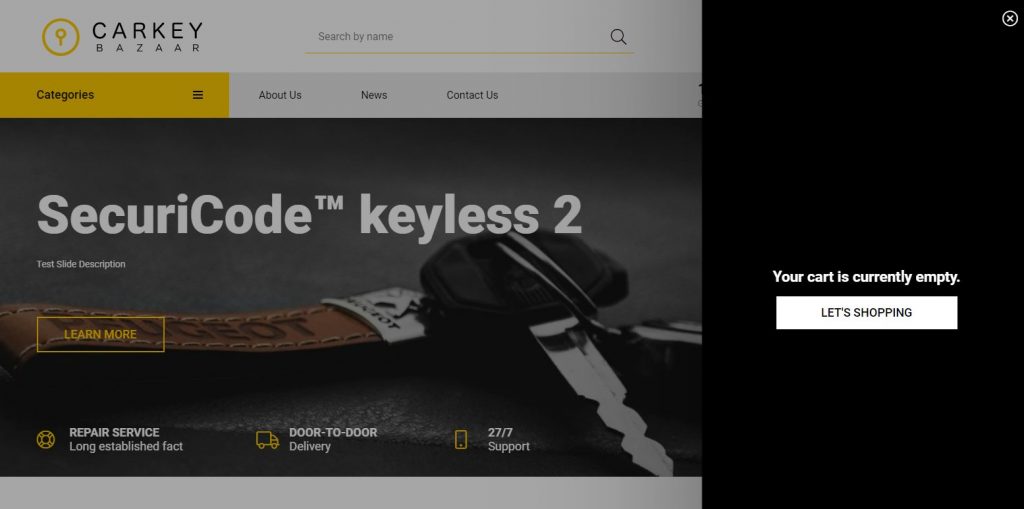 Avoid Distractions
Do not create too aggressive website elements. Recheck if there are any blinking banners, pop-up windows, animations, or autoplay videos. Please, do not go overboard with these things because they may simply irritate your visitors and avert a potential purchase. We live in a world overloaded with information, so be a calm space for your customers where they would like to return and enjoy shopping.
Integrate Live Chat
Live chat is one more helpful tool for your customers to interact with you seamlessly. It is better than silent pages because people will have questions. If they do not get or find answers by themselves, they quit. They will not spend their time waiting for email responses unless you are the only seller in this specific niche. Meanwhile, the live chat button should not be annoying.
Below, we add an example of Smart Tek live chat where you can ask all the questions disturbing you at the acquaintance stage. We make sure it works appropriately and sends messages instantly all the time. And we can do the same for you. Text us and check!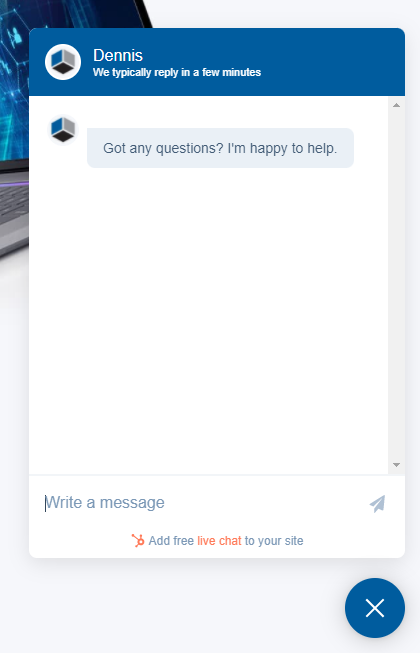 Let's Summarize
This info was intended to answer the question "what features should an eCommerce website have?". Examples of our projects should have improved your reading experience and understanding of the help SmartTek provides. We listed all significant features regarding website functionality apart from the ones impacting sales directly.
In one of the next articles, we will focus on eCommerce projects that increased our customers' sales. We will be glad to show the added features with screenshots and explanations for you to inspire. Stay tuned!