Odoo is modern enterprise inventory management software that includes many specialized modules, and any company can flexibly customize it to its specific needs.
One of the customization options is to use it as a warehouse management system. If you run a manufacturing, wholesale, retail, or similar business, Odoo will be a good choice as a comprehensive inventory and warehouse management solution.
Let us take a closer look at its benefits and how you can use this tool for your business.
What are the benefits of Odoo for inventory management? Key features of the software
Inventory management is among the most essential processes for retail, wholesale, and distribution businesses. To improve operational efficiency, they need a reliable inventory and warehouse management system.
The inventory management module in Odoo has all the functionality necessary for companies to solve such tasks. It is interconnected with other operational platform modules allowing for efficient data exchange and increasing work productivity.
There are a list of main features of Odoo Inventory Management module:
Numerous Warehouses
The module allows you to manage items in your warehouses, transfer them from one warehouse to another, and carry out other necessary operations, even if the storage facilities are in different locations.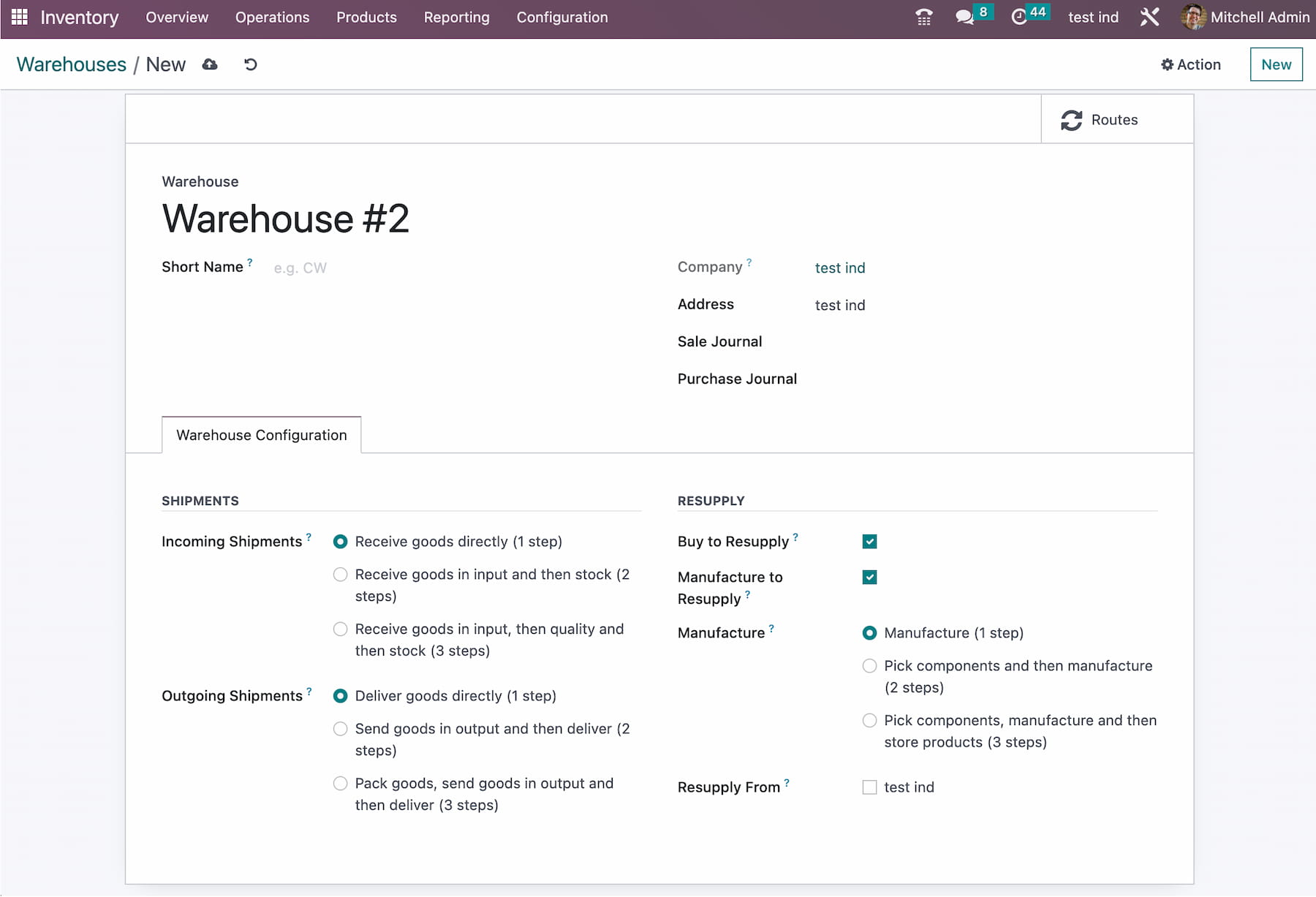 Odoo Development & Consulting Services
Automate your complex business workflows and future-proof your enterprise processes with Odoo.
Let's talk
Advanced Reports
The Odoo inventory management module lets you create informative reports based on different data, different types of presentations, and different configurations, depending on your needs. This feature allows you to make correct and prompt business decisions.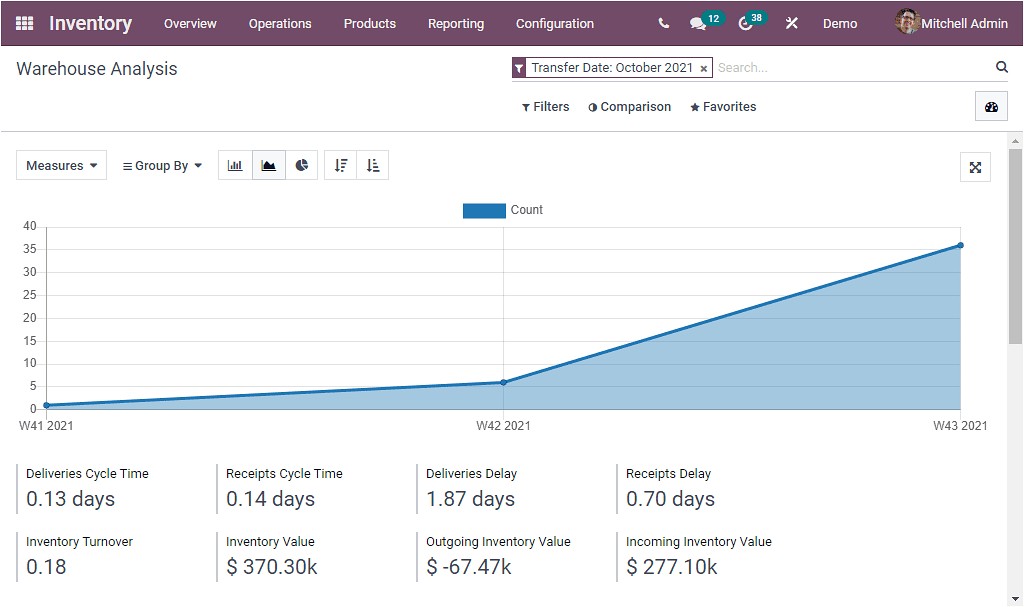 You can obtain the following reports at any time:
Warehouse analysis
Inventory reports
Forecasted inventory
Inventory valuation
Product moves.
Barcode Scanner System
You can configure the barcode app to accept inventory products and record all their handling. You receive more exhaustive verification possibilities and can track handling history.
Efficient Operational Management
With Odoo inventory management, you can efficiently control all the principal operations related to commodity supplies. For example, you can set product distribution rules, specify maximum occupancy rates, plan inventory counts, etc.
Moreover, businesses can set up inventory handling routes based on their optimal processes.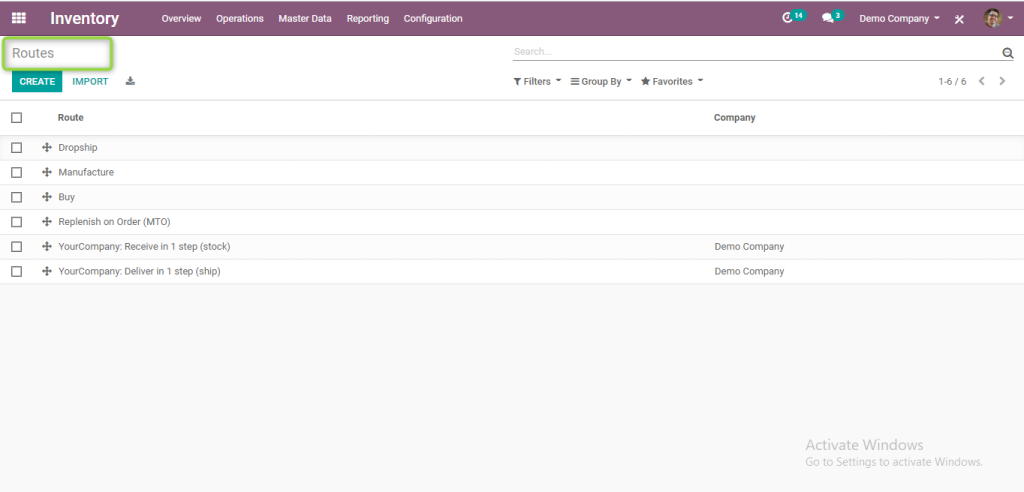 Powerful Automation
Using Odoo Inventory, you can experience another meaningful benefit — automate the vast majority of processes previously done manually. The technology allows you to significantly increase inventory handling efficiency, optimize supply chains, reduce errors, and make business management more predictable.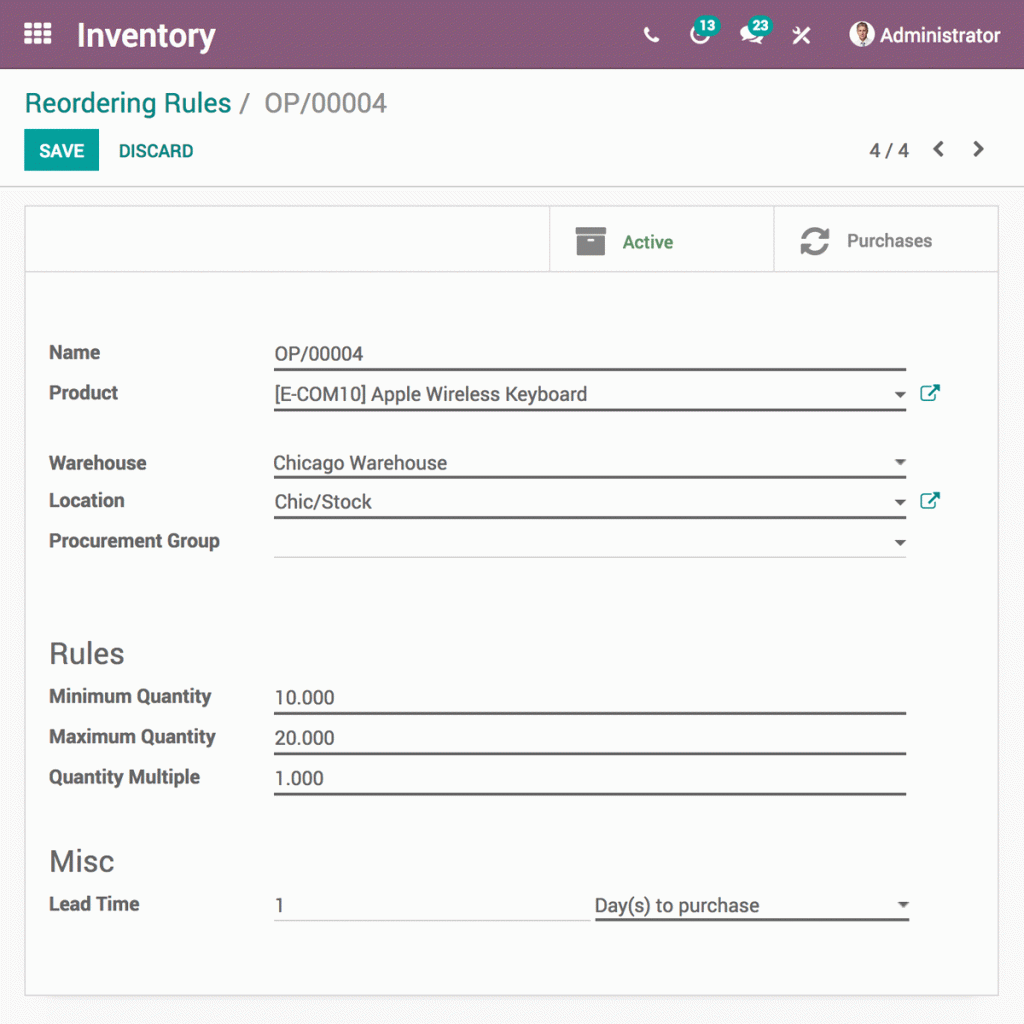 The Odoo Inventory module exchanges data with other system apps, making the work seamless.
Total Traceability
To achieve total traceability, the platform tracks every operation related to every document, like the scope of supply, shipping orders, and quality control. The double-entry inventory management system is among Odoo's most considerable advantages. You can rest assured you will lose nothing.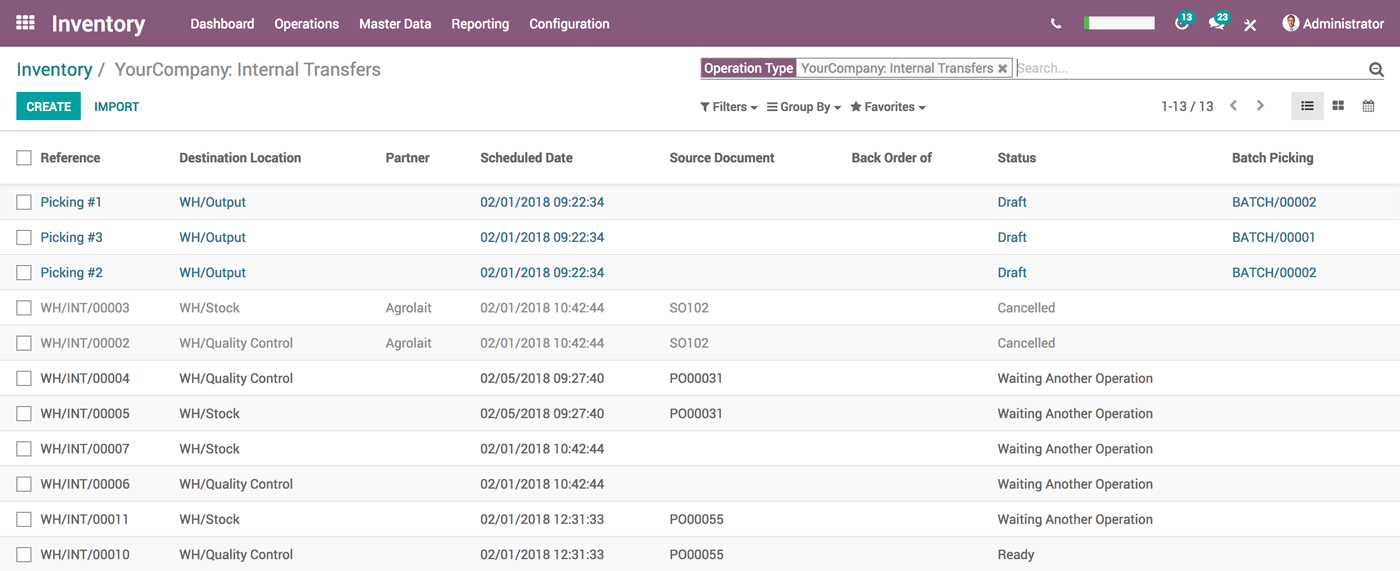 Additional Odoo Apps
POS, accounting, sales, e-commerce, HR/recruiting, etc. are the modules you can install optionally. They will let you go far beyond inventory management, expand your capabilities, and avoid investing in additional software.
Above, we have listed the main, but not all, functions peculiar to this software. If you add a user-friendly and modern interface, a large community, and developer efforts to improve the system, it becomes clear why this open-source inventory management software will be a good choice for businesses.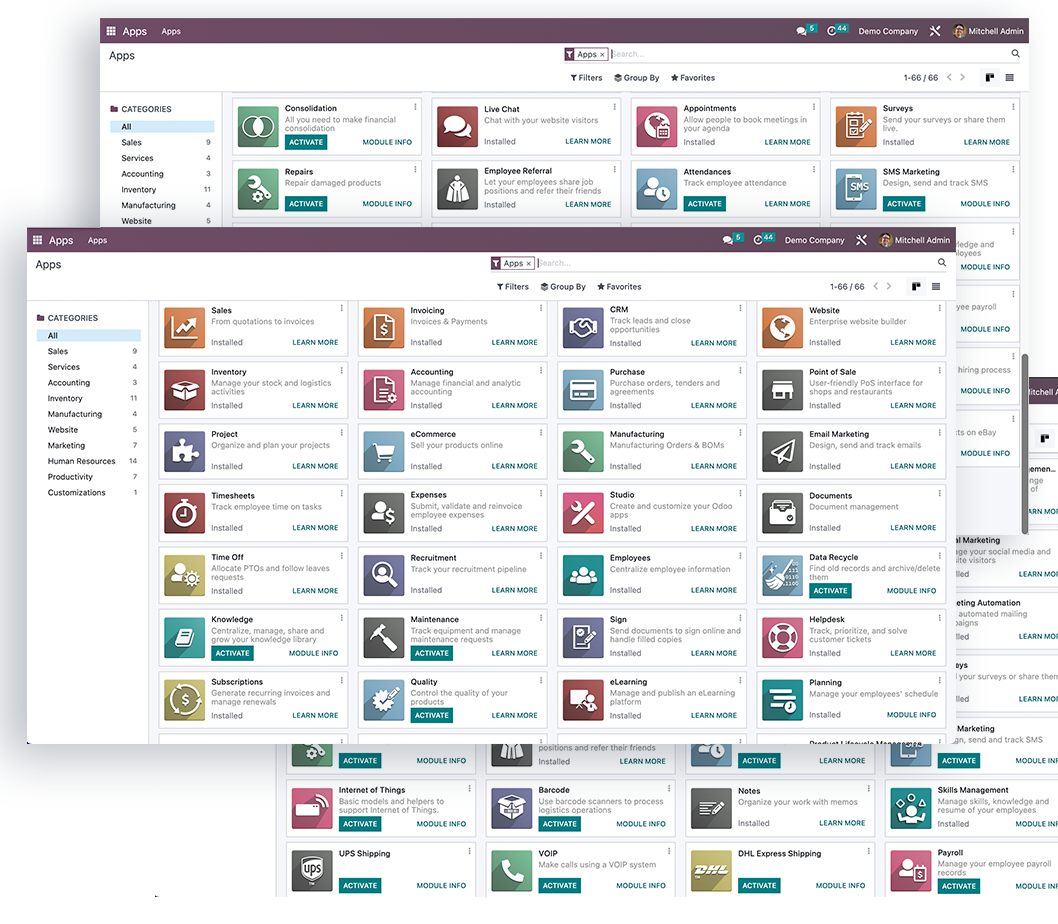 Get started with Odoo
All your business needs under one roof. Talk to the best Odoo ERP functional consultants. We are here to answer your questions.
Contact us
Odoo inventory management software challenges
Like any other software solution, Odoo has some setbacks and limitations. We can include the following points to the list:
No mobile app. To be precise, this point is relevant only to the free plan. If you are on a paid subscription plan or when you purchase additional integrations, this option will be available.
Integrations for an additional fee. You can connect numerous modules and integrations to Odoo, but the free plan does not provide enough options in this regard.
Limited customization. That is a controversial point because this inventory management system is already innovative and offers enough features. Yet, users do not have many options to fully customize the software to their needs.
Mind the points listed above when making a decision, or ask experts to clarify the details you are interested in.
Summing Up
This article covers the main features of using Odoo as inventory management software. As you see, the platform provides numerous benefits making it a good choice for businesses in various areas.
If you need help with Odoo implementation, integration, or development, or if you have any related questions, please, contact us, and we will be happy to advise you.