In the ever-evolving world of Enterprise Resource Planning (ERP) software, Odoo stands out for its innovation and versatility. From its extensive user base to its rich apps ecosystem, and from its global reach to its impressive customer satisfaction rates, this platform has many advantages for businesses.
Let's uncover the numbers, stats, and interesting facts that illustrate why Odoo continues to be a top choice for businesses around the world.
***
1. Odoo ERP is available in 2 versions: Community (open source) and Enterprise (licensed). Odoo Community is the core upon which Enterprise version is built — and you can switch versions at any time.
2. Some of Odoo ERP statistics by BuiltWith:
14th most popular on the Entire Internet in Open Source category.
19th most popular in the Top 1 Million sites in Open Source category.
3rd most popular in Saudi Arabia in the Open Source category.
3. With the "On-premise" offer, Odoo is the most installed business software in the world, with more than 5,000,000 users worldwide. — Odoo.com
4. The Odoo App Store has more than 16,000 ready-made custom apps. Anyone can use them for their business needs. — Cybrosys Technologies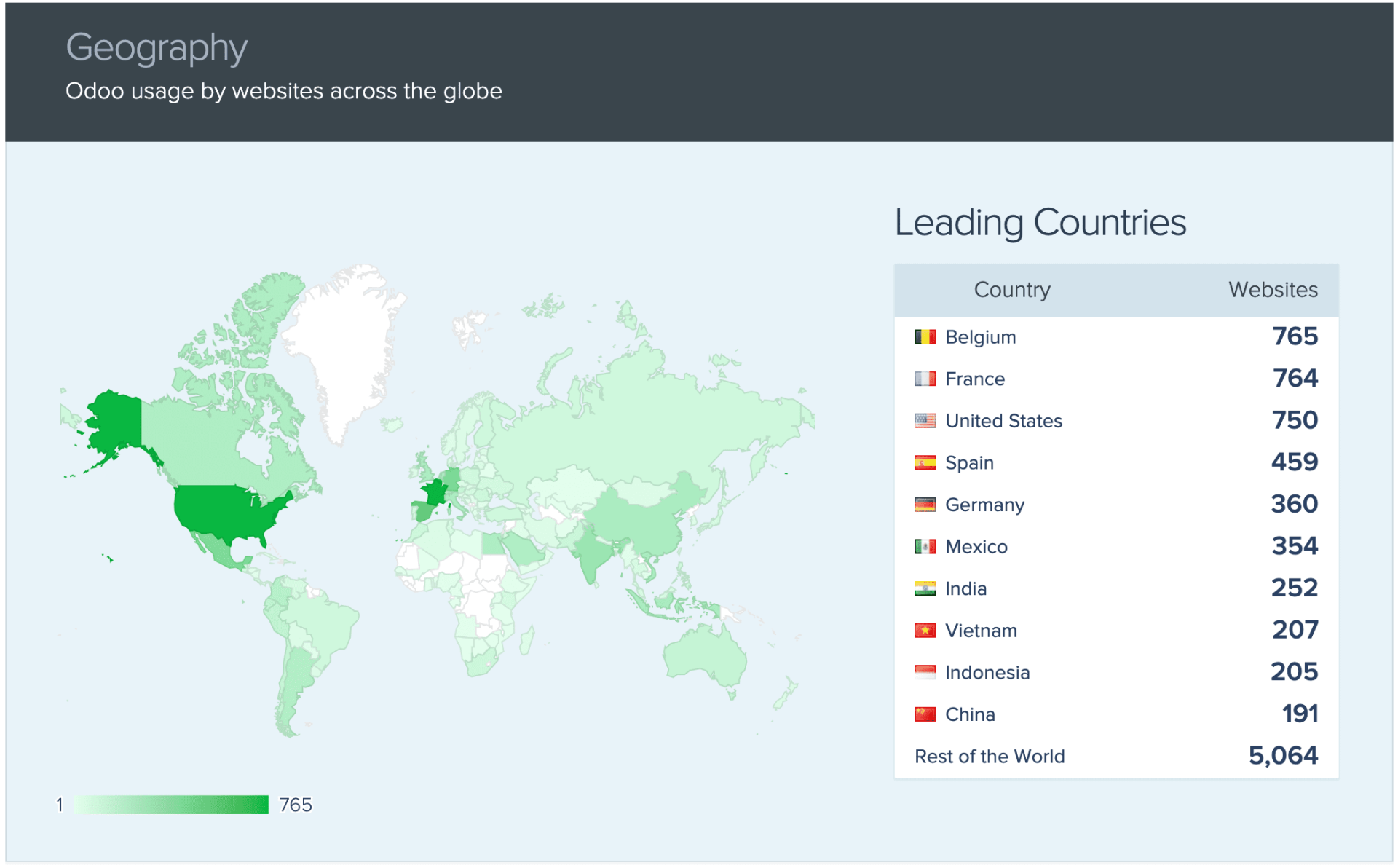 5. Around the world in 2023, over 12871 companies have started using Odoo as Performance Management tool. — 6sense
Ready to streamline your business with Odoo?
Benefit from our 7+ years of global Odoo implementation expertise and extensive domain experience.
Let's talk
6. Odoo currently supports nearly 80 languages, including most of the most widely spoken languages.
7. Some giant companies have started using Odoo, like Toyota in France, and there is also a company called Airbus that does designs for them. — Odoo
8. The Odoo Website Builder is one of the platform's new features. Its popularity is growing. For example, Clutch.co uses this module for some of its projects,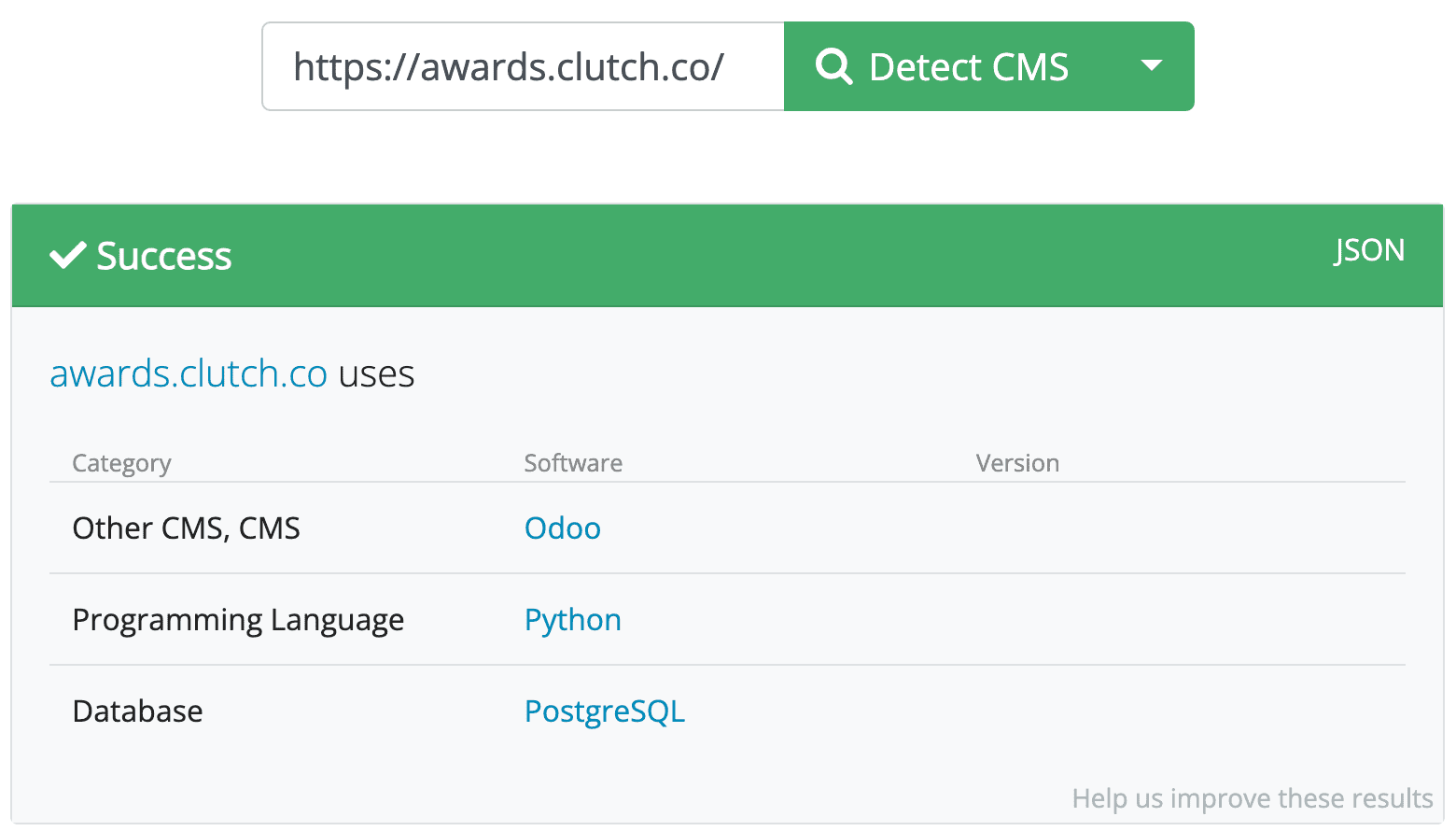 9. API methods like Get, post, put, delete, etc can also be implemented in Odoo.The platform supports more than 1,000 API integrations, enabling seamless data exchange with other systems.
10. In June 2023, Odoo S.A. announced €150 million investment from General Atlantic to support continued global growth. The company reinvests approximately 20 percent of its net sales back into research and development.