Do you own a restaurant, or are you planning to open one? Then you definitely should consider Odoo ERP. This comprehensive system is designed for efficient workflow management.
You get full integration of all company departments: hall, kitchen, cash desk, delivery, etc. Optimize your business and get the most out of it. Improve service and enhance your clients' experience.
Odoo ERP features for restaurants can be easily activated. Go to Point of Sale → Configuration → Settings → Bar/Restaurant. Choose all the features you need to run your business successfully.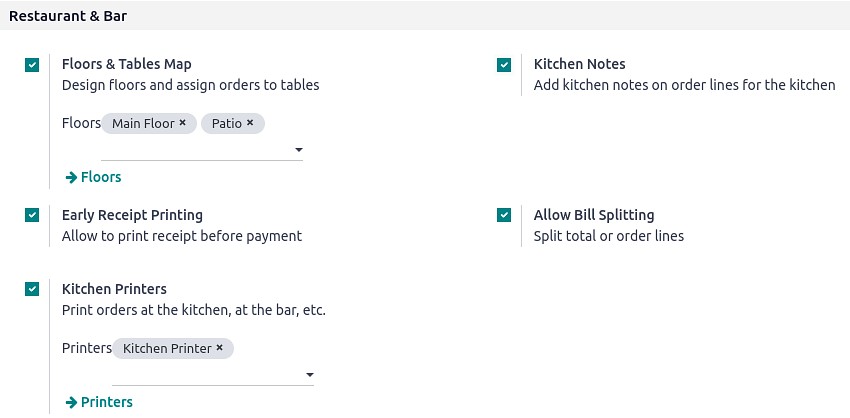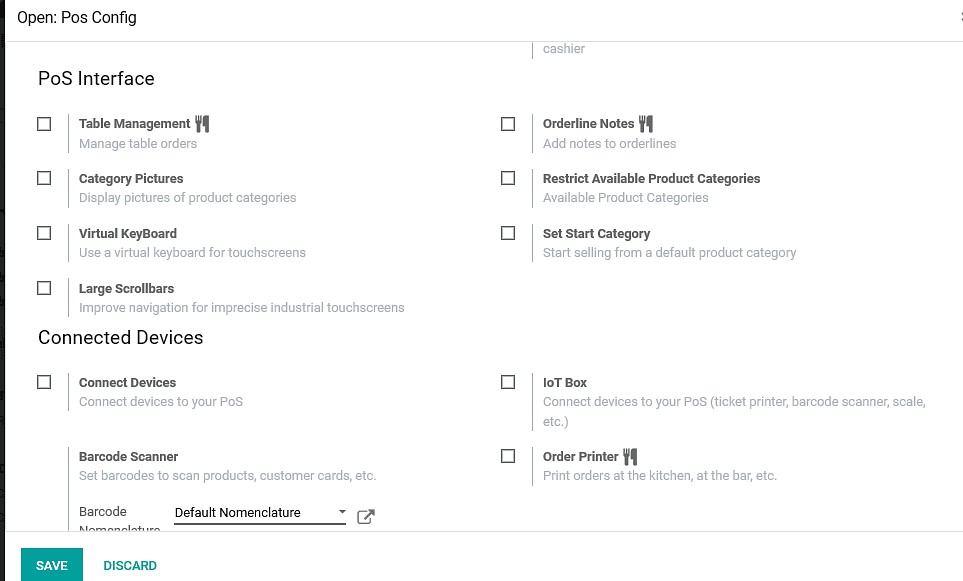 Main Features of Odoo Restaurant Management
The Odoo Point of Sale (POS) module has been developed specifically for the needs of the restaurant business. You do not have to spend much time and effort for learning the software because it has a user-friendly interface and exceptional functionality.
We attribute flexibility and versatility to the main advantages of Odoo POS, as well as the ability to be customized to the needs of a particular restaurant. Let's not beat around the bush and move on to reviewing the main features of Odoo Restaurant Management.
Floor and Table Management
The whole restaurant is displayed on your device screen. You can add floors and manage tables in Odoo POS. Set the number of seats and the shape of the table. After the settings are completed, your employee are able to place an order for a specific table, specify the number of guests, add dishes, etc.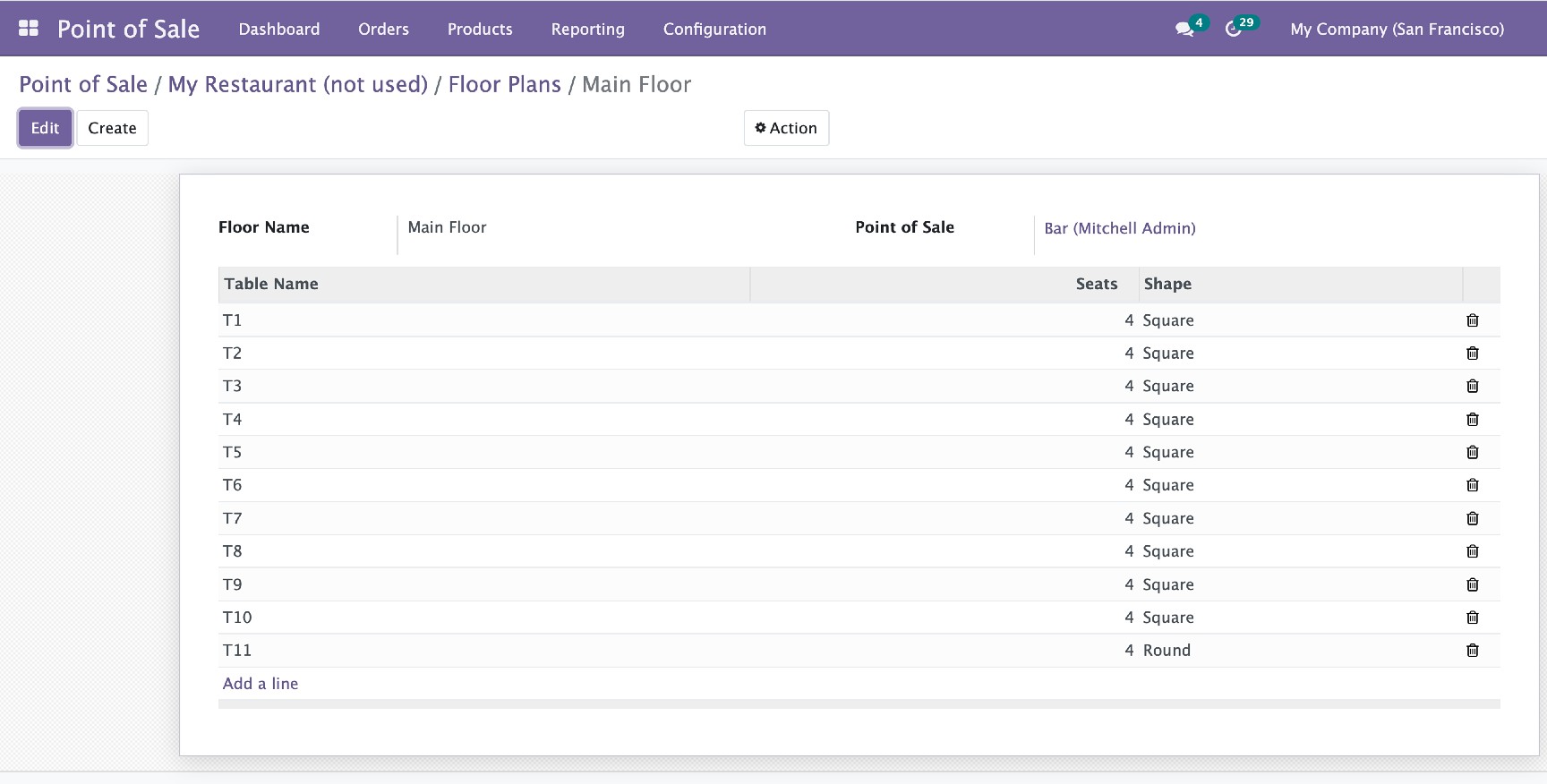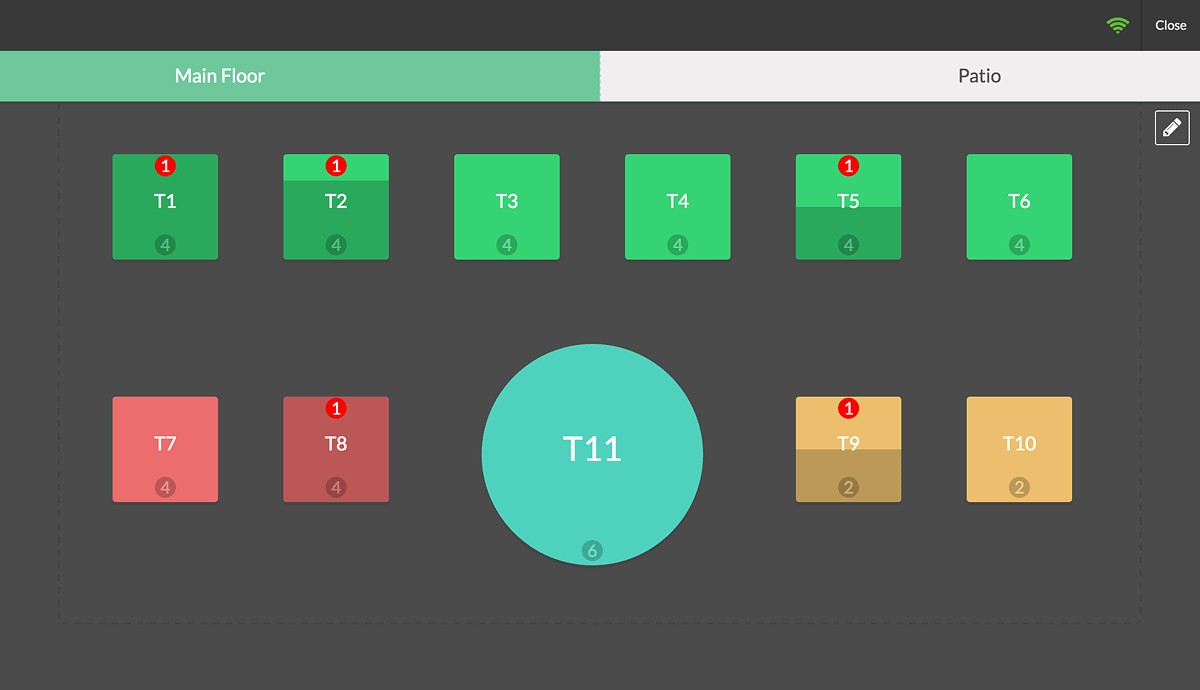 Get started with Odoo
All your business needs under one roof. Talk to the best Odoo ERP functional consultants. We are here to answer your questions.
Contact us
Kitchen Order Ticket (KOT)
You will be surprised that communication between the hall and the kitchen can be so effective with Odoo POS. The waiter places an order, the tasks for the kitchen and the bar are automatically generated and sent immediately. Consequently, the waiting time for the client is reduced, which positively affects the quality of service.
Odoo Restaurant Management lets you take notes. For example, the waiter indicates the degree of steak doneness, the taste of ice cream, or other particular guest wishes.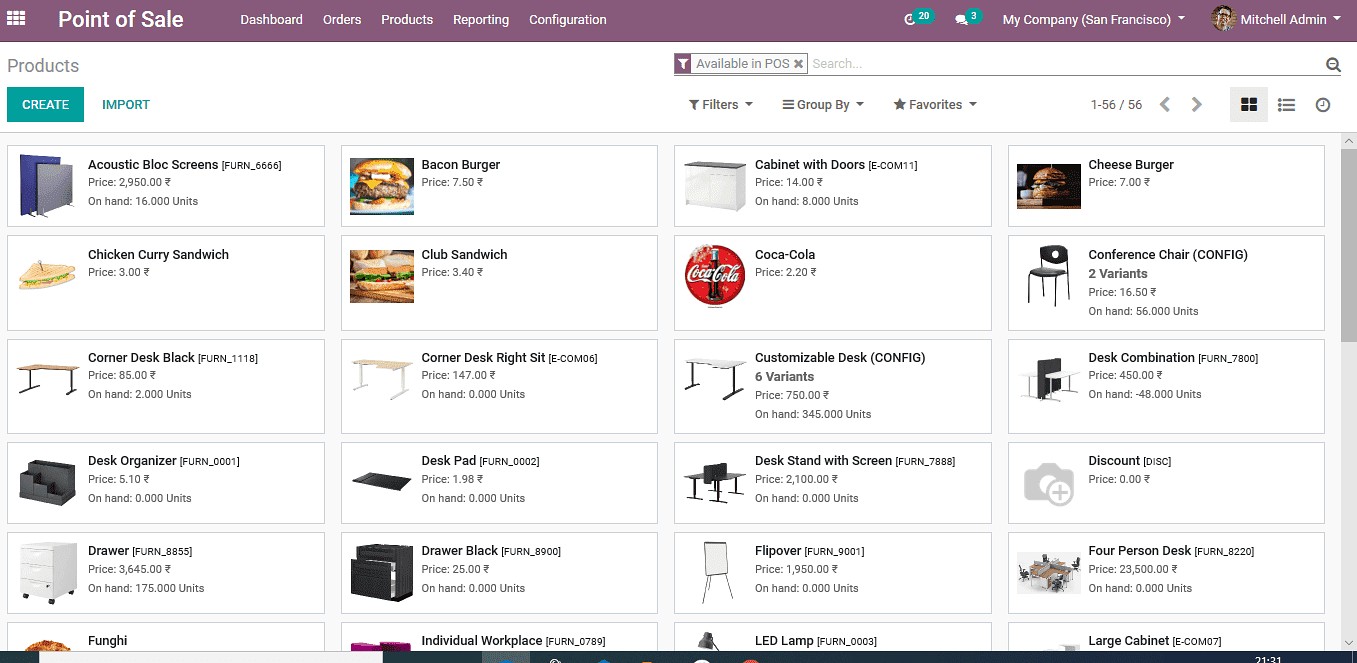 Easy Menu Management
You manage your restaurant menu easy and effortlessly. Add and remove dishes. Set prices, attach portion weight, ingredients, description. You can create dish cards manually or use the import button. The system offers convenient options for situations where you have many positions.
Filter. Sift dishes by categories, ingredients to find what you need.
Grouping. Put salads in one category, drinks in another, and so on to make things easier.
Favorites. This category contains the bestsellers.
By the way, you can identify your customers' favorite dishes because the system counts sales and provides detailed reports. Thus, the owner effectively resolves issues related to adjusting the menu.
Accurate Billing
Mistakes in the check can ruin even the best customer experience. You will be able to avoid such hassles by using Odoo POS. The probability of errors is extremely low. Connect ERP and make sure that perfect billing is available.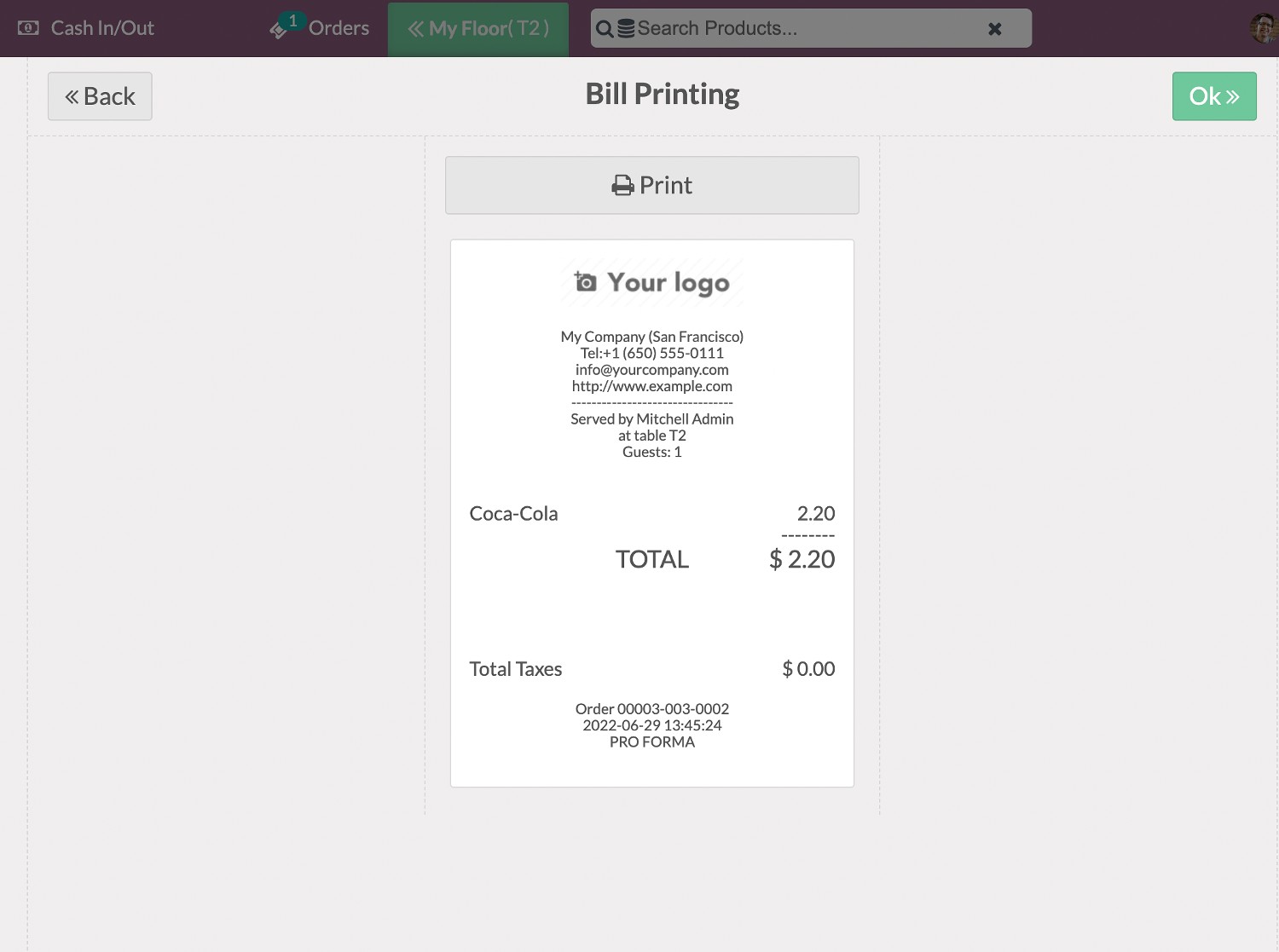 Detailed Reporting
You can generate reports for the entire restaurant or sort orders by various parameters to get detailed reporting for analysis. After studying the information and summarizing the results, effectively plan the further work of the establishment.
Loyalty Programs for Customers
Work on building a base of regular customers. Odoo Restaurant Management will help. The system allows you to create loyalty programs with bonuses, gift cards and vouchers.
Inventory Management
You do not need to calculate the balances manually. Inventory becomes easier and more efficient with Odoo Restaurant Management. You always have up-to-date information on the number of products necessary for the operation of the establishment. No more expired and spoiled products.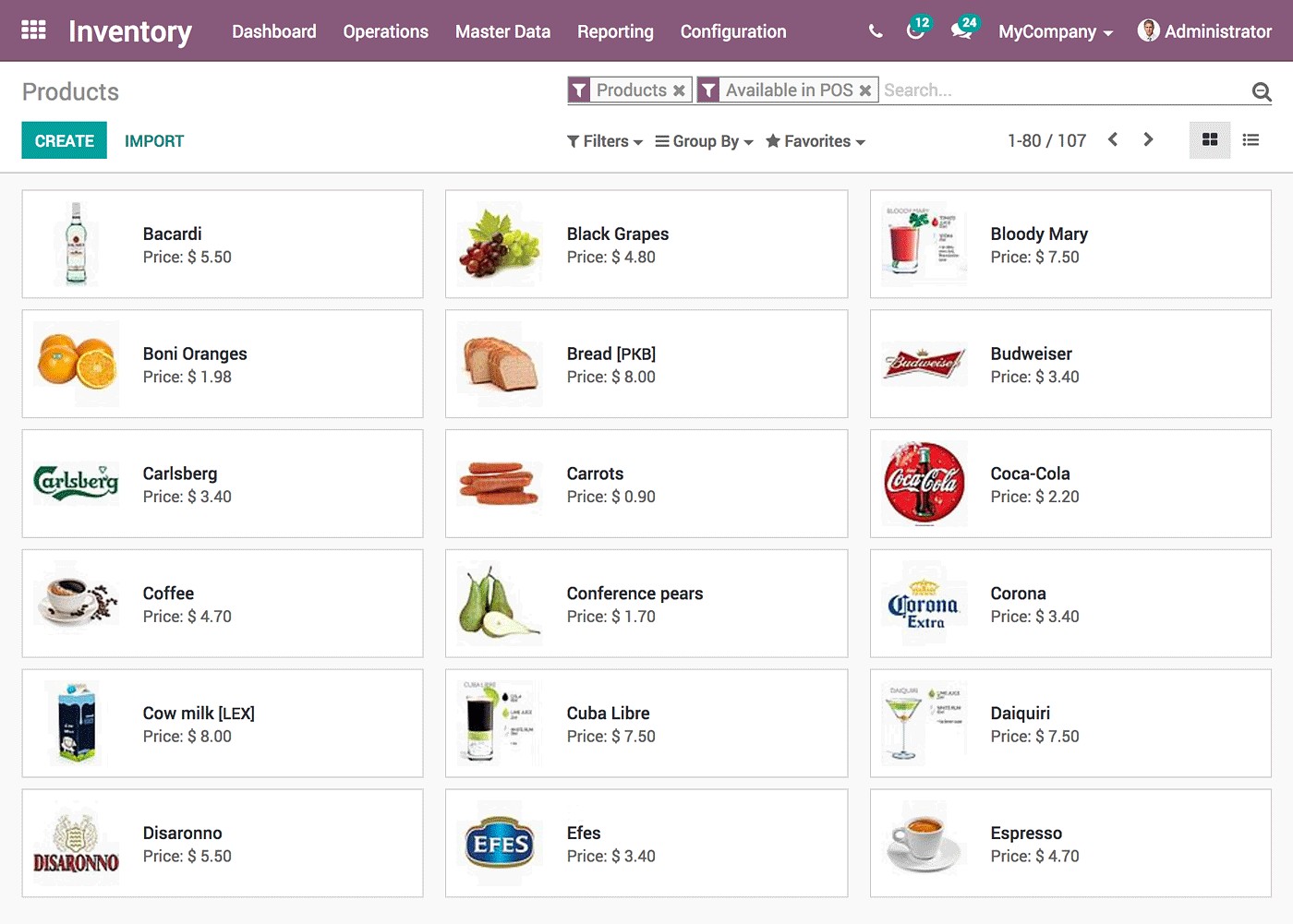 Odoo Development & Consulting Services
Automate your complex restaurant workflows and future-proof your business processes with Odoo.
Let's talk
Split The Bills
Let's take a look at a situation that often happens in restaurants. The waiter serves a group of guests and places all orders on one account. All of a sudden, one guest decides to leave early and wants to pay for his order. It is quite inconvenient to print a general check and calculate the amount.
It's much easier to split the bill. And you can do it in Odoo Restaurant Management.
Delivery Management
Deliver orders to your customers without delay. Odoo application will help you optimize your delivery in the best way.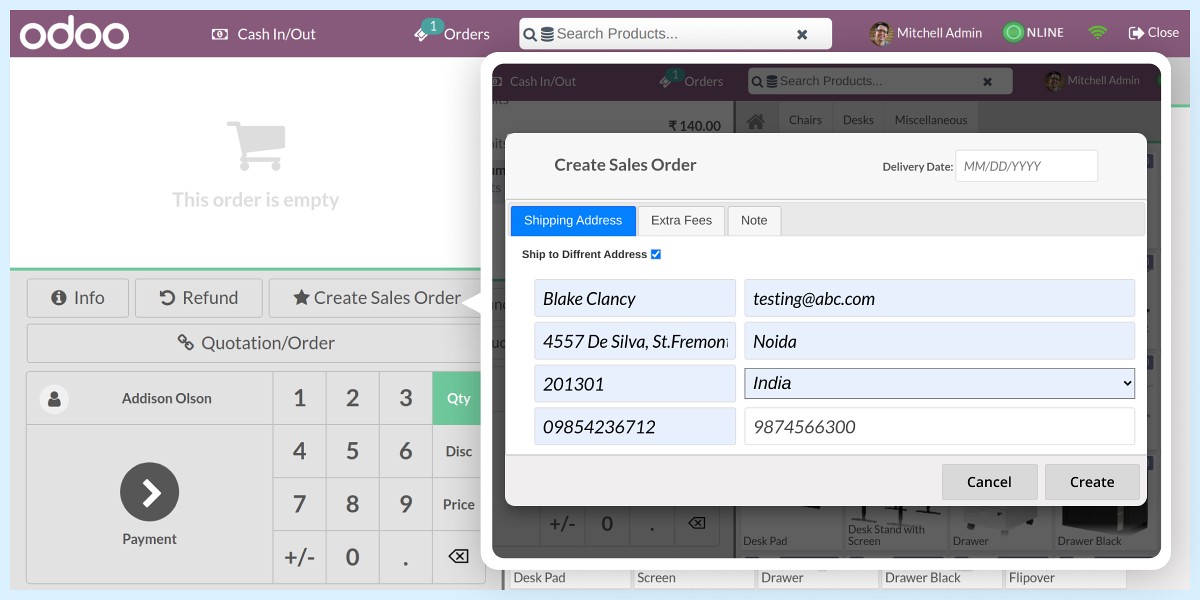 Mobile Ordering
The customer does not have to wait for the waiter to place an order. Odoo Restaurant Management syncs with the guest app and allows guests to order directly from their smartphone. This is a very useful feature both for working in the hall and for taking out food.
5 Reasons to Choose Odoo for Restaurant Management
Have you been in the restaurant business for a long time or are you just planning to open your first restaurant? It doesn't matter! Odoo ERP is adaptable, customizable and scalable. Here are 5 more reasons why you should choose this system.
Optimization of working processes. Make your staff more productive. Odoo ERP automates the transfer of orders to the bar and kitchen, counting balances, printing invoices, etc.
Improving customer experience. Odoo for Restaurant Management will help you improve your customer service. The system allows you to reduce waiting time, split the bill if necessary.
Complete control. All information about your restaurant is displayed in the system: from table placement to the description of each menu item.
Establishing communication with customers. Odoo makes it possible to build long-term relationships with guests. Set up loyalty programs. Collect reviews and impressions about your establishment. Satisfy client requests and demonstrate your professionalism under any circumstances.
Analysis of reports and making the right decisions. You have detailed reporting on finances, sales, based on this you can manage the restaurant in the best way.
Odoo for Restaurant Management provides you with a complete set of tools to make your business more efficient, increase its profitability, and simplify and optimize workflows. Get your entire restaurant on screen and make sure that managing your restaurant is a breeze.
If you're looking for restaurant management software to simplify your operations and make a company more efficient, contact us and we can help you streamline your business.