The cost of owning a car in a big city can be quite high, even for people with above-average incomes. One solution to this problem is the emergence of specialized car rental companies. Mobile car rental application are not only convenient for the end user, but also a good idea for a startup if you are looking for a promising business idea.
Following the same principle of car rental mobile app development, you can create a similar niche product:
Motorcycle rental
Bicycle rental
Scooter rental, etc.
The car rental industry has been growing steadily over the past few years. We are sure that many of our readers will be interested in this niche, so we decided to write a detailed article on how to develop a car rental app that will be useful to anyone planning to create this type of product.
Car Rental Industry: Market Overview
Revenue in the Car Rentals market is projected to reach US$99.27bn in 2023. The average revenue per user (ARPU) is expected to amount to US$181.50. — Statista
The global car rental industry is expected to see a CAGR of 6.7% from 2020 to 2027. — Zippia
Western Europe is projected to account for 44% of car rental growth over 2022-2030 – the most of any region. — Euromonitor International
The US holds almost 50% of the global luxury car rental market. — EinPresswire
Volkswagen is the most popular car to rent in Lithuania, Norway, and Latvia as 68%, 57%, and 51% book this brand respectively. — Enterpriseappstoday.com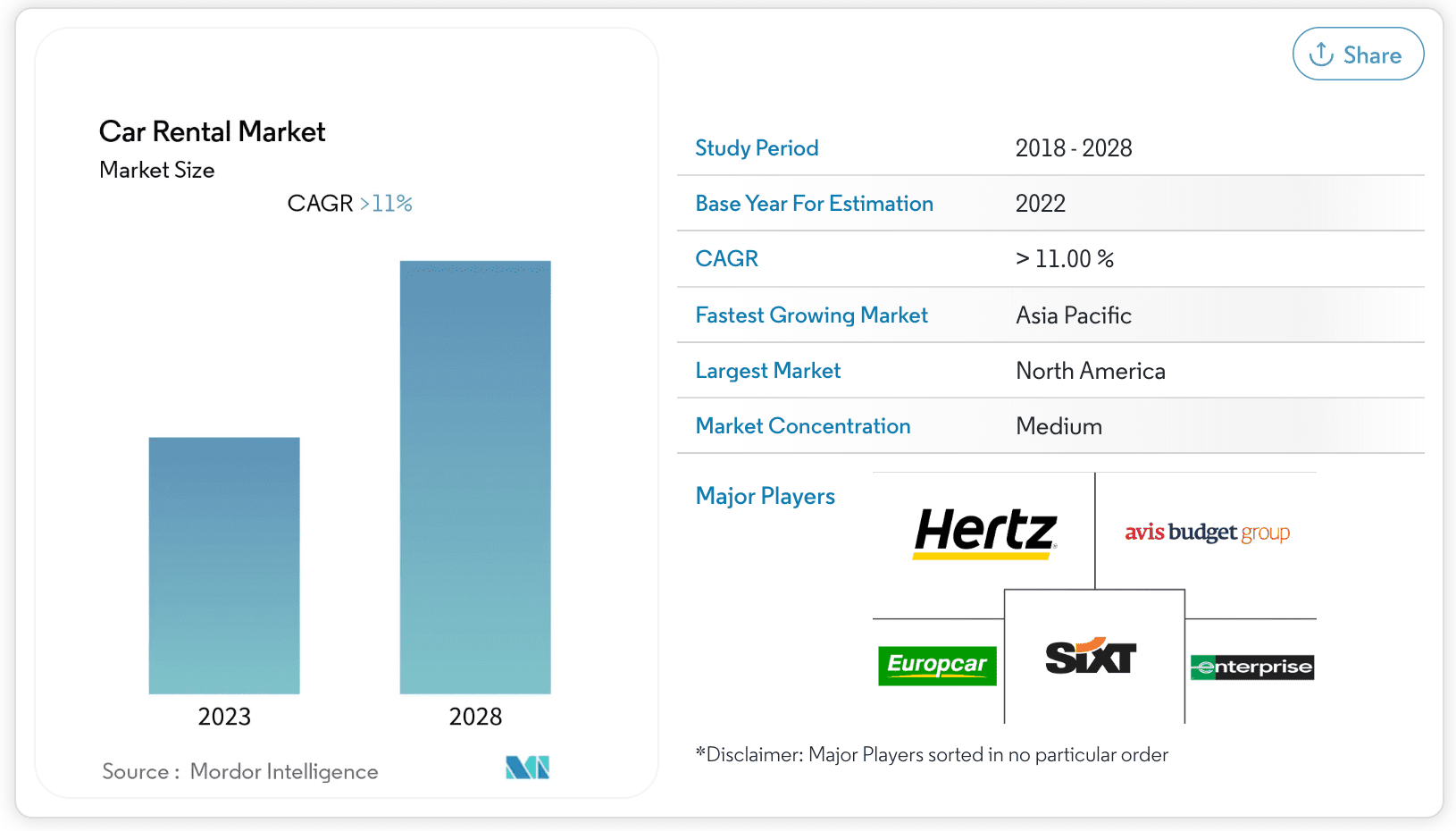 Main Types of Car Rental Applications
These types of applications can be broadly categorized based on their core functionality, target audience, and mode of operation. Here are the several main types of products for on-demand car rental app development:
1. Traditional Car Rental Apps. These apps primarily represent established car rental companies and offer features such as online booking, fleet viewing, rate calculation, loyalty programs, and more.
Examples: Enterprise Rent-A-Car, Hertz, Avis, etc.
2. P2P (peer-to-peer) car sharing applications. Allows individual car owners to rent their vehicles to others. Think of it as an "Airbnb for cars. Car owners looking to monetize their vehicles and renters looking for unique or localized vehicle options.
Examples: Turo, Getaround, Drivy.
3. On-demand car sharing apps. Offers vehicles for short periods of time, often billed by the hour. Vehicles can often be picked up and dropped off at different locations throughout a city.
Examples: Zipcar, car2go.
4. Ride-sharing apps with rental options. These platforms primarily provide ride-sharing services, but have also branched out into car rental, often targeting their own drivers who may want to rent a car specifically for ride-sharing purposes.
Examples: Uber Rent, Lyft Express Drive.
4. Corporate rental apps
Tailored for corporate customers (B2B) with features such as easy billing, fleet management, and long-term rentals.
Examples: Sixt, Enterprise for Business.
5. Aggregators
These products don't rent cars directly, but provide a platform to compare prices from different car rental companies.
Examples: Kayak, Skyscanner for car rentals.
Each type of car rental app serves a different purpose and caters to different needs and preferences of the target audience.
Ready to get started?
With our on demand car rentals app development services, expand your rental business online.
Contact us
Core and Advanced Features for a Car Rental Mobile Application
The functionality of a product can be quite extensive, although not all features have the same priority. In the beginning, you should implement the most necessary ones, and then gradually expand the application's capabilities by releasing new updates. 
You should also keep in mind that some car rental app features require an interface for different types of users:
A user looking for a car to rent
A car owner offering his services
An administrator representing the application owners.
Let's list the features that need to be implemented to create a successful car rental app.
User Registration & Profile
This can be done through traditional methods such as using an email and password, or more modern approaches such as integrating social media logins. Once registered, users can create and manage their profiles, which would include their personal information, a photo, and a record of their rental history.
An account would also streamline the booking process, saving users time on subsequent rentals.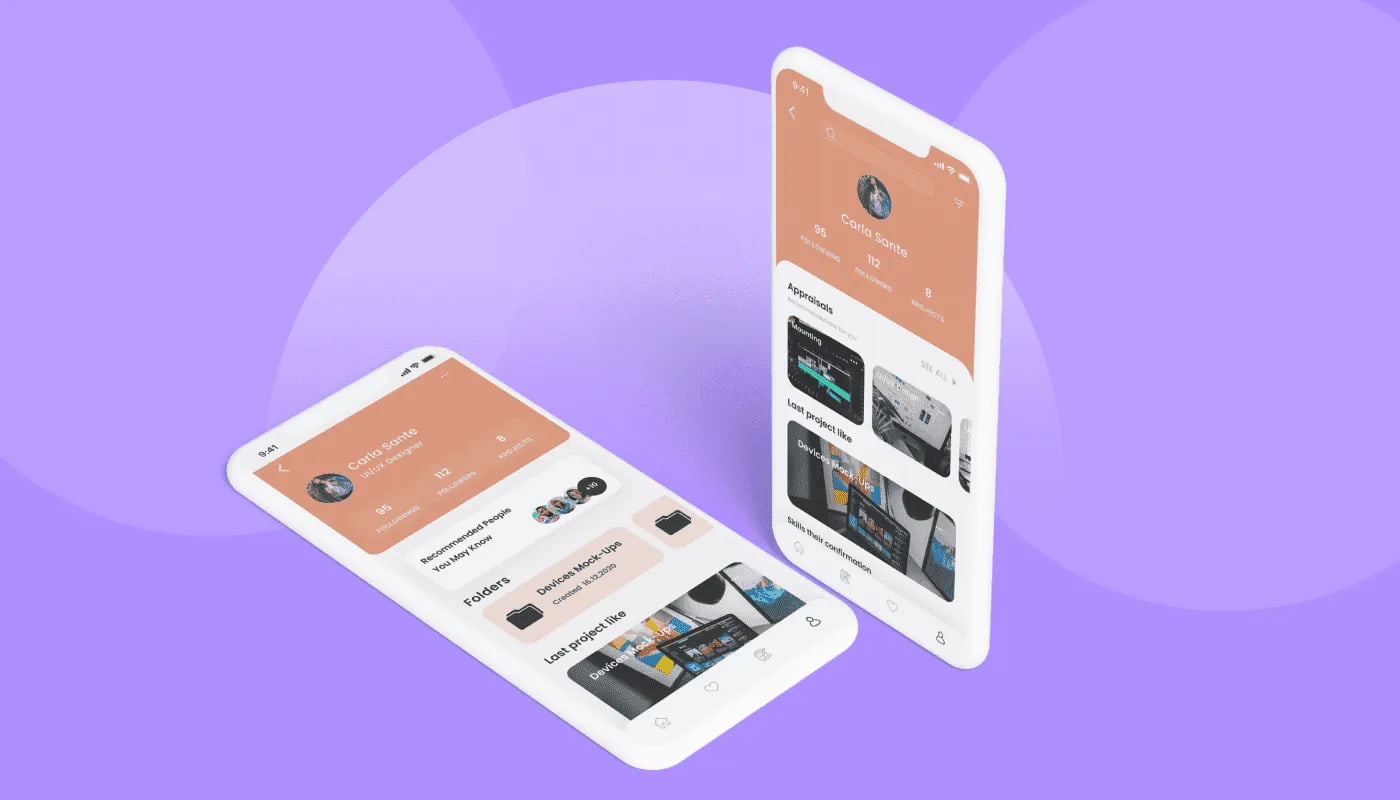 Search & Filter Functionality
One of the most important on-demand car rental app features is the ability for users to effortlessly search for vehicles. This would include a robust search functionality that can sift through available cars based on various criteria such as location, date, time, car model or brand. 
Filters could include selecting a price range, choosing between automatic or manual transmission, specifying a fuel type, or looking for additional features such as GPS or child seats.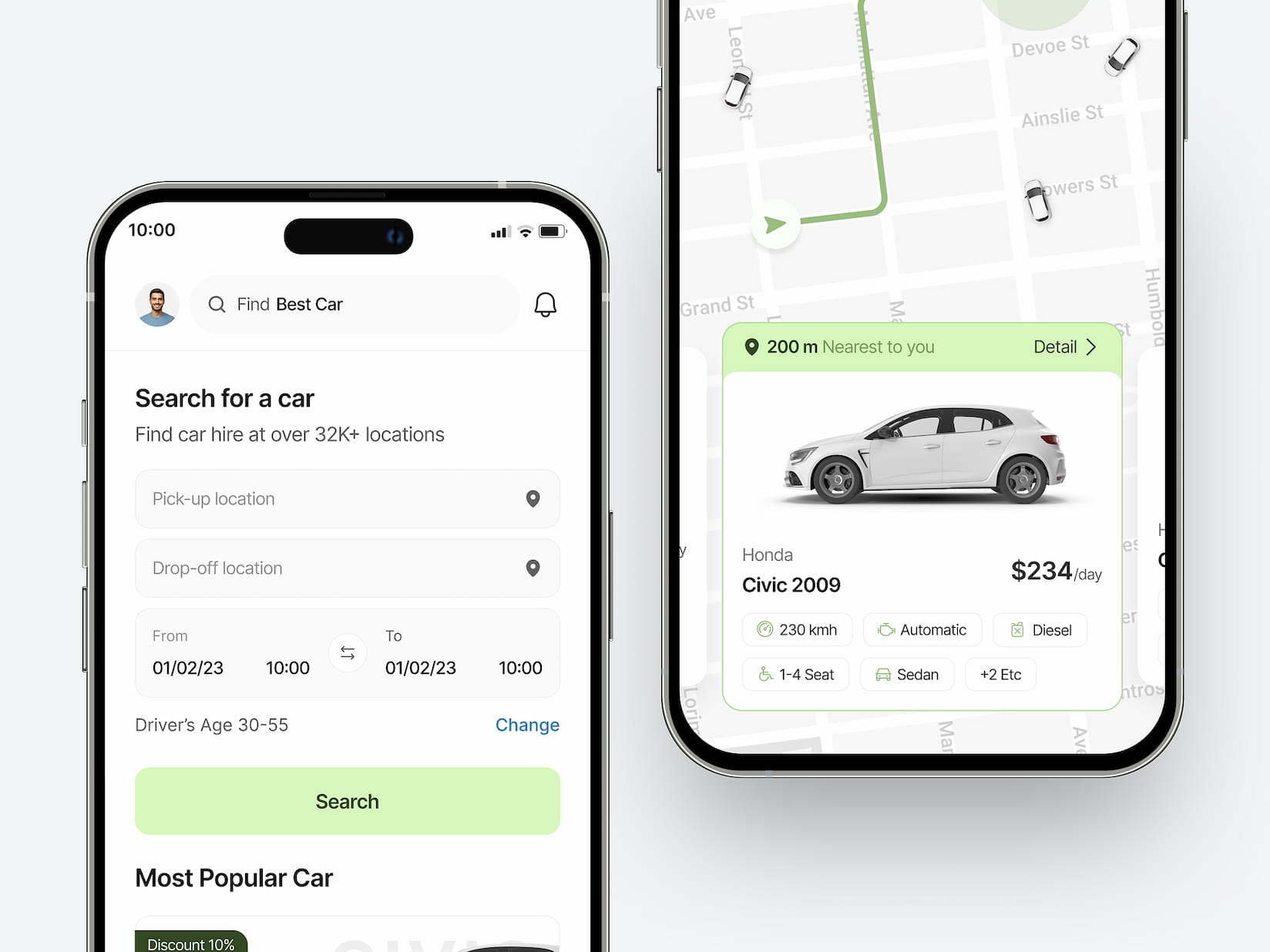 Reviews & Ratings
Feedback mechanisms in the form of reviews and ratings give users a voice, allowing them to share their experiences with a particular vehicle or rental company. This not only helps future users make informed decisions, but also provides valuable feedback for continuous improvement.
Detailed Vehicle Profile
Once users have identified a potential vehicle, they should be able to view a detailed description. This would include photos of the car from different angles, its features, rental price, user reviews, and any other pertinent information such as age, mileage, or special terms.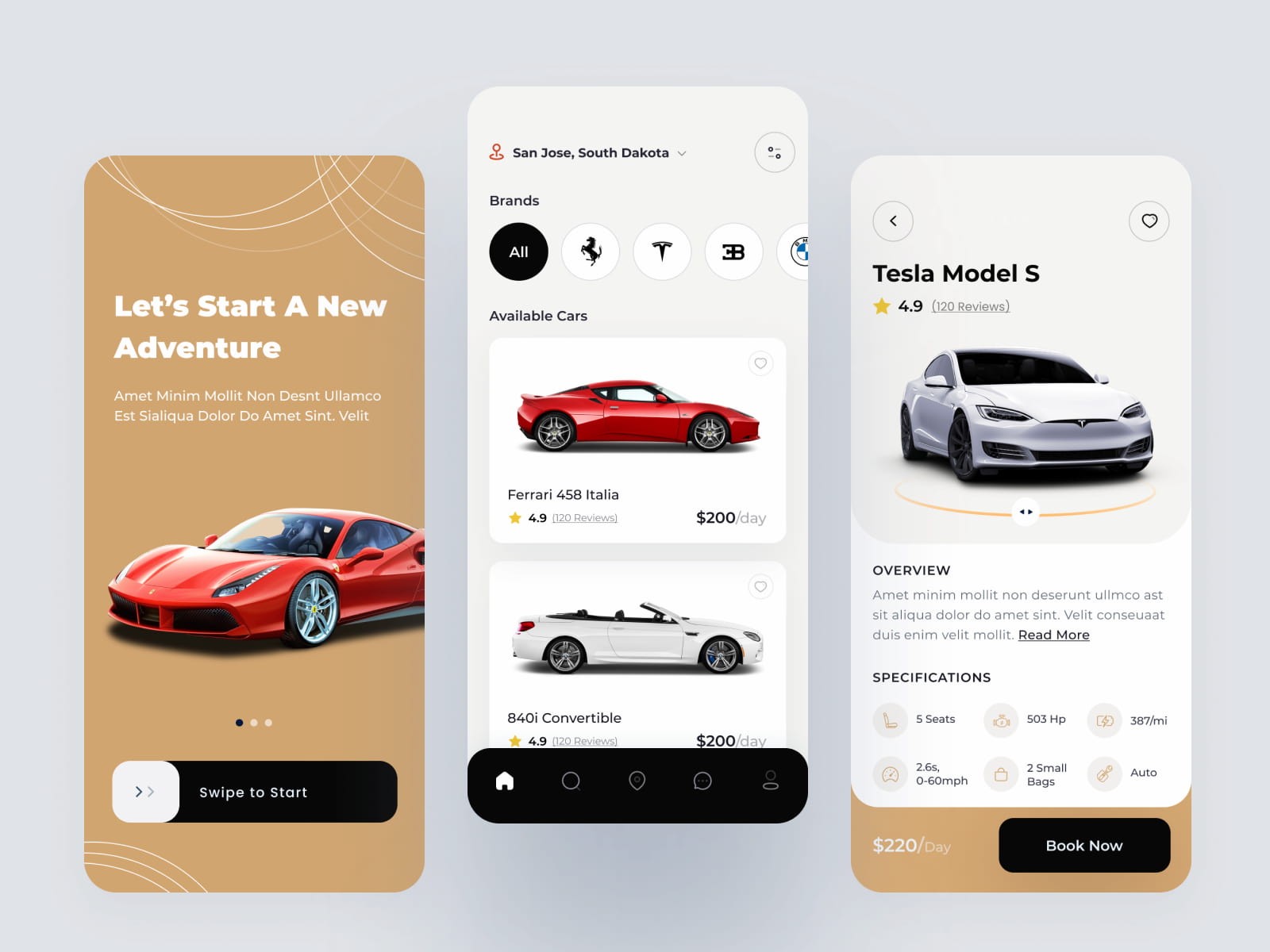 Booking & Payment System
Once a user has decided on a car, the app should provide a seamless booking process. Availability calendars or date pickers would allow users to select their preferred rental dates. Integrated payment gateways would facilitate secure payment, whether it's via credit/debit cards, digital wallets or other online payment methods.
In-App Communication
Direct communication between the user and the car rental company is crucial. The app could include a chat system or a direct call feature that allows users to clarify doubts, address concerns, or change their booking details without leaving the application.
Real-time Vehicle Tracking
By offering real-time car tracking feature, users can share their live location with friends or family to ensure they're always in the loop. This feature also benefits rental companies by providing insight into how their vehicles are being used, ensuring they aren't being misused or taken to unauthorized areas.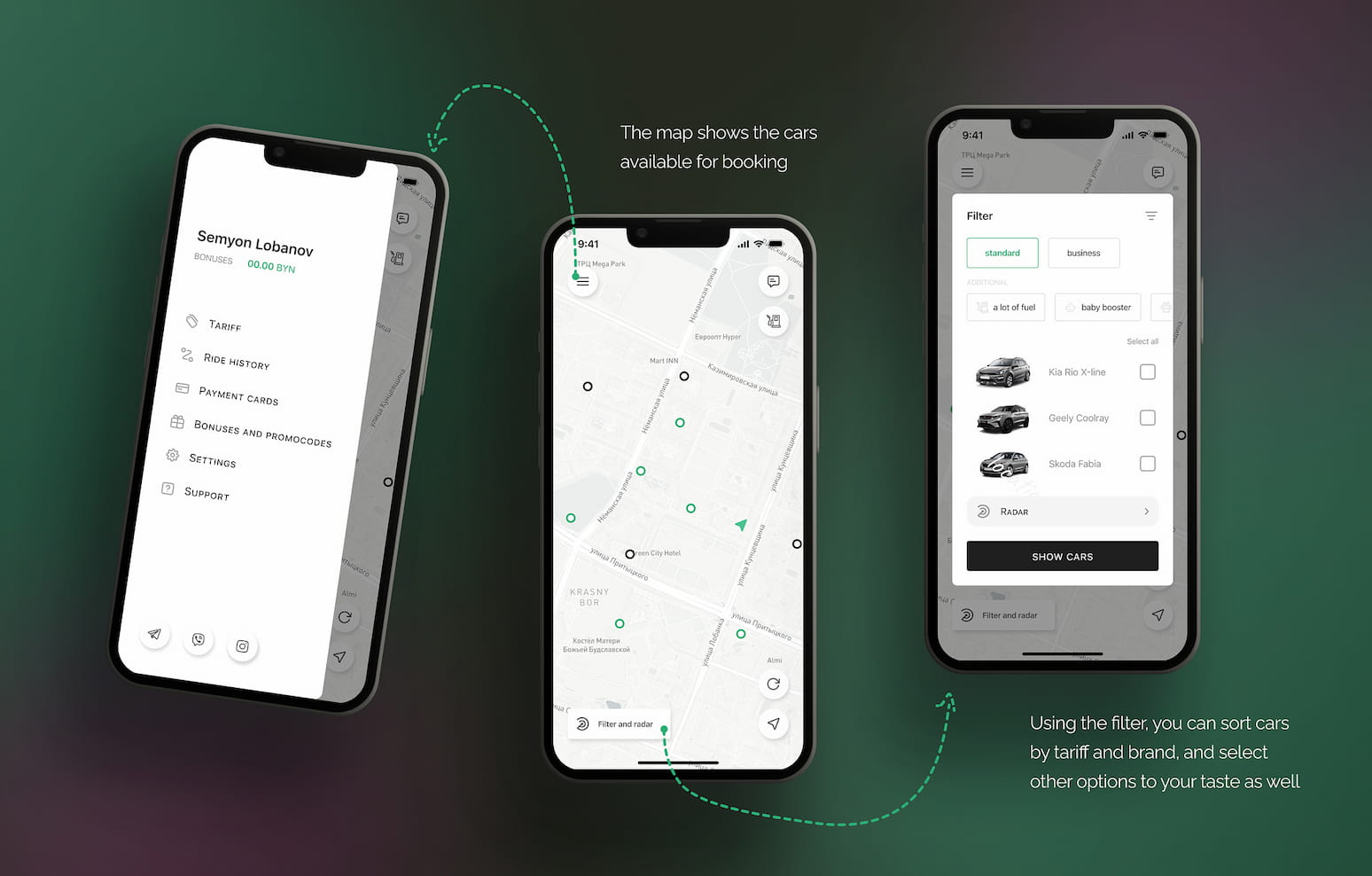 Loyalty Programs & Promotions
To retain users and incentivize repeat bookings, a car rental mobile app can introduce loyalty programs that offer discounts or other perks to frequent renters. Occasional promotions or special offers can also be prominently displayed within the app to attract new and returning users.
Notifications & Alerts
To keep users informed, the app can send notifications about their upcoming bookings, changes to their reservation status, promotional offers, or vehicle return reminders.
Looking for a reliable technology partner?
We can help you make the best of your disruptive Idea. Get in touch and let's build the next big thing together!
Contact us
Car Rental App Business Models (Revenue & Monetization)
On your car rental app, you can use the following revenue streams to earn money:
1. Booking Fees. Charge a commission or fixed fee for each in-app transaction.
2. P2P listing fees. For applications that allow individual car owners to list cars, charge a percentage of the rental price.
4. Subscription models. Offer subscription or membership packages for regular users that provide benefits such as discounts or priority bookings.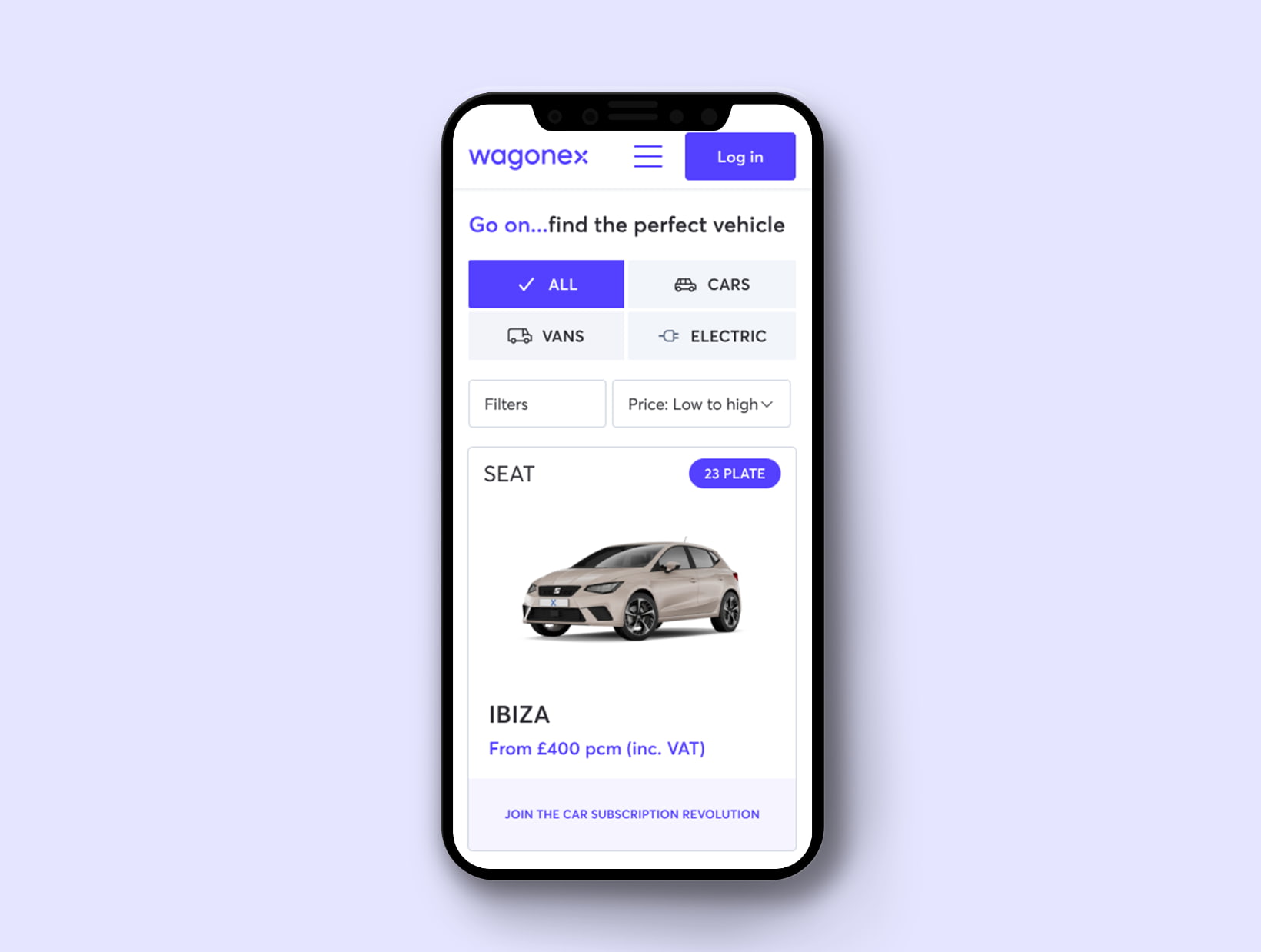 5. In-App advertising. Display targeted ads from related industries or services.
3. Premium listings. Offer enhanced visibility for listings, charging extra for top placement or highlighting.
6. Value-added services. Generate revenue by offering additional services such as chauffeurs, rental insurance, or GPS devices.
8. Partnership & affiliate programs. Partner with airlines, hotels or other businesses and earn commissions for customer referrals.
By combining multiple revenue streams, car rental applications can maximize profitability while catering to different user needs.
Build a Successful Car Rental App with SmartTek
It's impossible to describe all the details of mobile app development in one article, but we've tried to cover the main points and I'm sure this post will be useful to you. The car rental market is large and promising, with more than enough room for new players. You can start with MVP and become one of them!
Choosing the right technical partner to develop your mobile application will greatly increase your chances of success. We have extensive experience working with clients from various business niches around the world, and we are ready to create a high quality and reliable product that will meet your needs.
Contact us and let's discuss the details!