Many companies that operate their own fleets still track their transportation expenses on paper or in spreadsheets. But now they can automate their transportation department activities and spend significantly less. It is definitely worth taking advantage of this opportunity.
Fleet management software development is a good solution for trucking and transportation companies. It allows them to save operating costs, ensure smooth fleet operation, increase productivity, and reduce downtime. Earlier, such software solutions were the domain of large corporations, but nowadays they have become available even for relatively small businesses.
After trying automation in action, entrepreneurs are unlikely to want to go back to their old management and accounting methods.
The global fleet management software market is projected to grow from $23.67 billion in 2023 to $79.82 billion by 2030, at a CAGR of 19% in forecast period.

— Fortune Business Insights
Benefits of Custom Fleet Management Software Development
Any fleet management system's objective is to ensure uninterrupted fleet operation, improve business processes, and optimize transport operation expenses. When you use such software at your company, you receive the following advantages:
Track all vehicles' locations and routes online on an electronic map.
Collect data on fuel and various maintenance items consumption.
Assess and rate drivers (e.g., their compliance with traffic rules).
Collect data on vehicle operation: speed, mileage, parking, starting on/off optional mechanisms, visiting a certain point, or driving in a predetermined geographical area, etc.
Control specified cargo transportation parameters: compliance with the trucking rules, controlling cargo preservation, and monitoring temperature conditions.
Ensure uninterrupted vehicle operation: regular technical inspection, quick and timely repairs, vehicle replacement, or fleet replenishment if necessary.
Optimize drivers' and other specialists' work related to vehicle operation. Minimize vehicle and personnel downtime.
Automate cooperation with contractors: record management, ordering payment processing, etc.
Save time by reducing manual checks and routine tasks.
Gather statistics and generate various reports upon request.
You can obtain fleet management software as a desktop software product, web service, or mobile app and thus expand the possibilities of its use.
Connect with our experts
We have what it takes to create an effective software solution for your business needs.
Contact us
Core Features of Effective Fleet Management System (FMS)
Depending on customers' budgets and needs, it is possible to adapt the app to solve one specific task or combine a wide range of functions, ensuring maximum benefit from using the product. Custom FMS development allows you to choose a set of unique features that meet your business requirements.
Routing module
A crucial aspect of fleet management is ensuring that vehicles take the most efficient routes. This means minimizing travel time, avoiding traffic congestion, and reducing fuel consumption. Route optimization algorithms analyze current and historical traffic data, weather conditions, and other variables to suggest the best routes for drivers.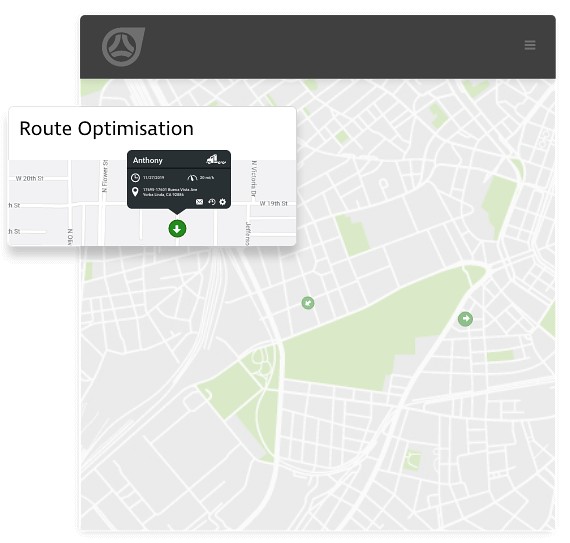 Fuel management
Fuel is one of the largest expenses for fleets. Monitoring fuel consumption, identifying patterns and finding ways to reduce waste can result in significant cost savings. Custom FMS software can even integrate with fuel cards to provide a detailed accounting of fuel transactions and consumption.
Vehicle maintenance
Regular maintenance is critical to keeping vehicles in good working order and preventing unexpected breakdowns. A software can track maintenance schedules, send reminders about upcoming service needs, and even provide alerts about potential vehicle problems based on real-time data.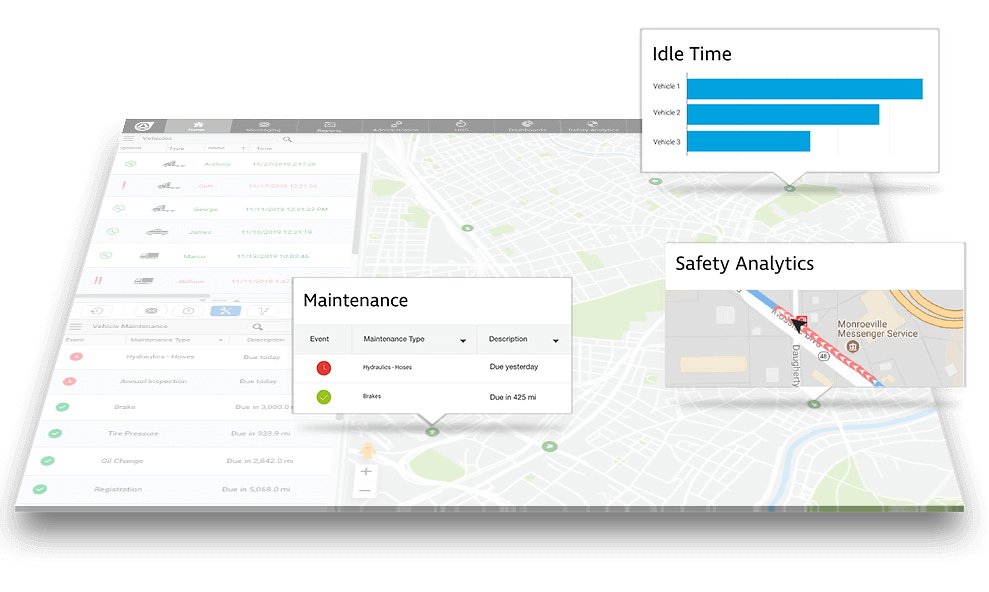 Drivers management
Monitoring driver behavior can lead to safer roads and lower operating costs. Your product could track metrics such as speeding, harsh braking, and idle time. With this data, fleet managers can provide feedback, training, and incentives to encourage safer and more efficient driving habits.
Shipment management
Another key feature of advanced fleet management systems is shipment management. This includes a range of functions designed to streamline the process of moving goods from one location to another:
Freight details
Real-time shipment tracking
Documentation management
Historical shipment data
Communication tools.
Let's drive innovation in your company!
Share your business needs and we will help you develop the perfect-fit software solution for your organization.
Contact us
Vehicle tracking
At the heart of any fleet management system is the ability to track the location of every vehicle in the fleet in real time. This is often achieved through GPS tracking, allowing fleet managers to know exactly where each vehicle is at any given time, ensuring on-time deliveries and quick response to emergencies.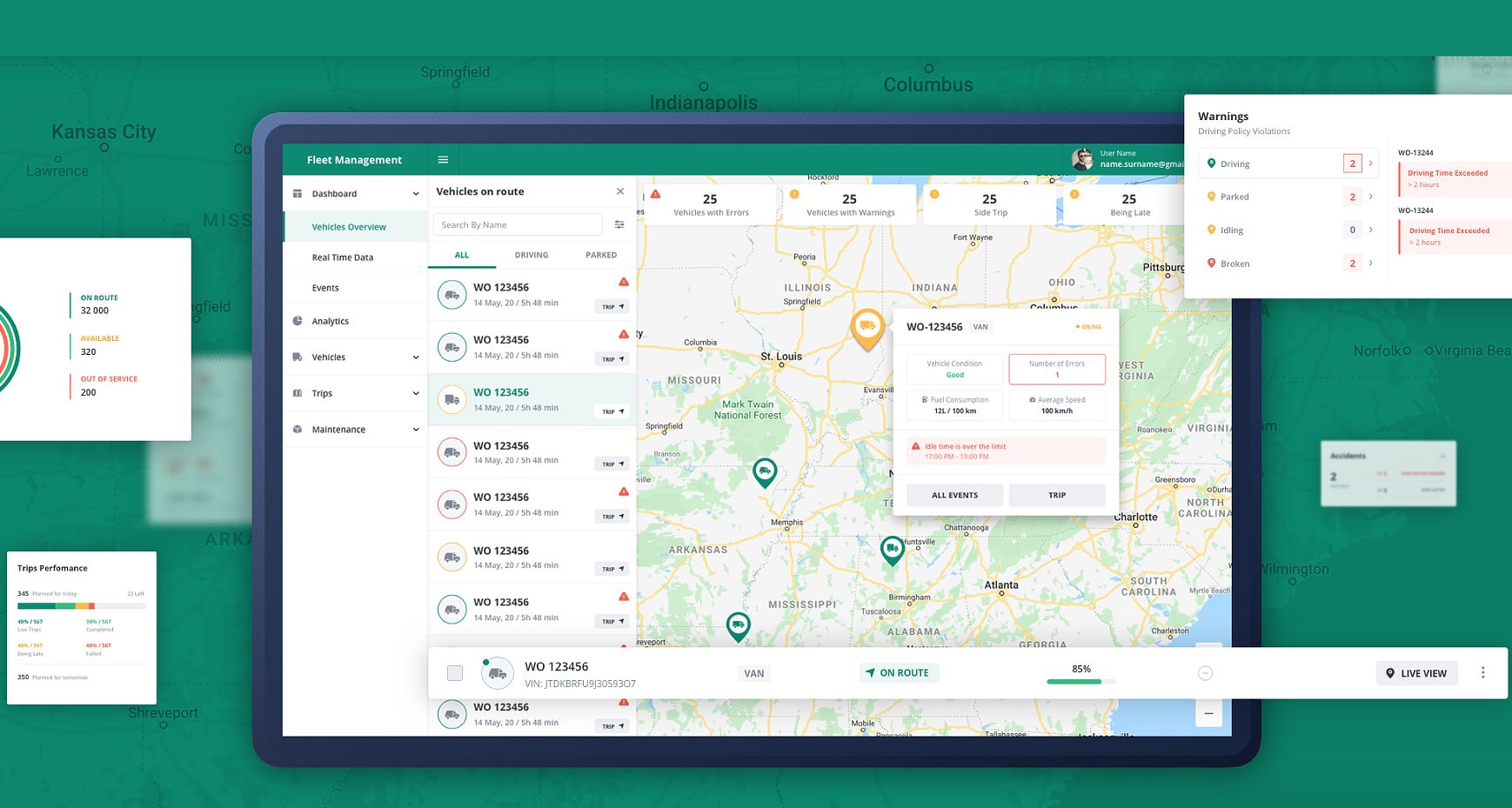 Security & Safety module
Safety management tools protect vehicles and drivers, for instance, by sending alerts when someone steals vehicles or when emergency roadside assistance is necessary. If drivers get into an accident, the app can collect real data from the scene, and it will help the transportation company in legal matters.
Dashboard and reporting
Data-driven decision making is essential in today's business environment. An effective FMS must have comprehensive reporting tools that allow managers to analyze various metrics such as fuel consumption, vehicle utilization, costs, and more. This data can be invaluable in identifying inefficiencies and implementing improvements.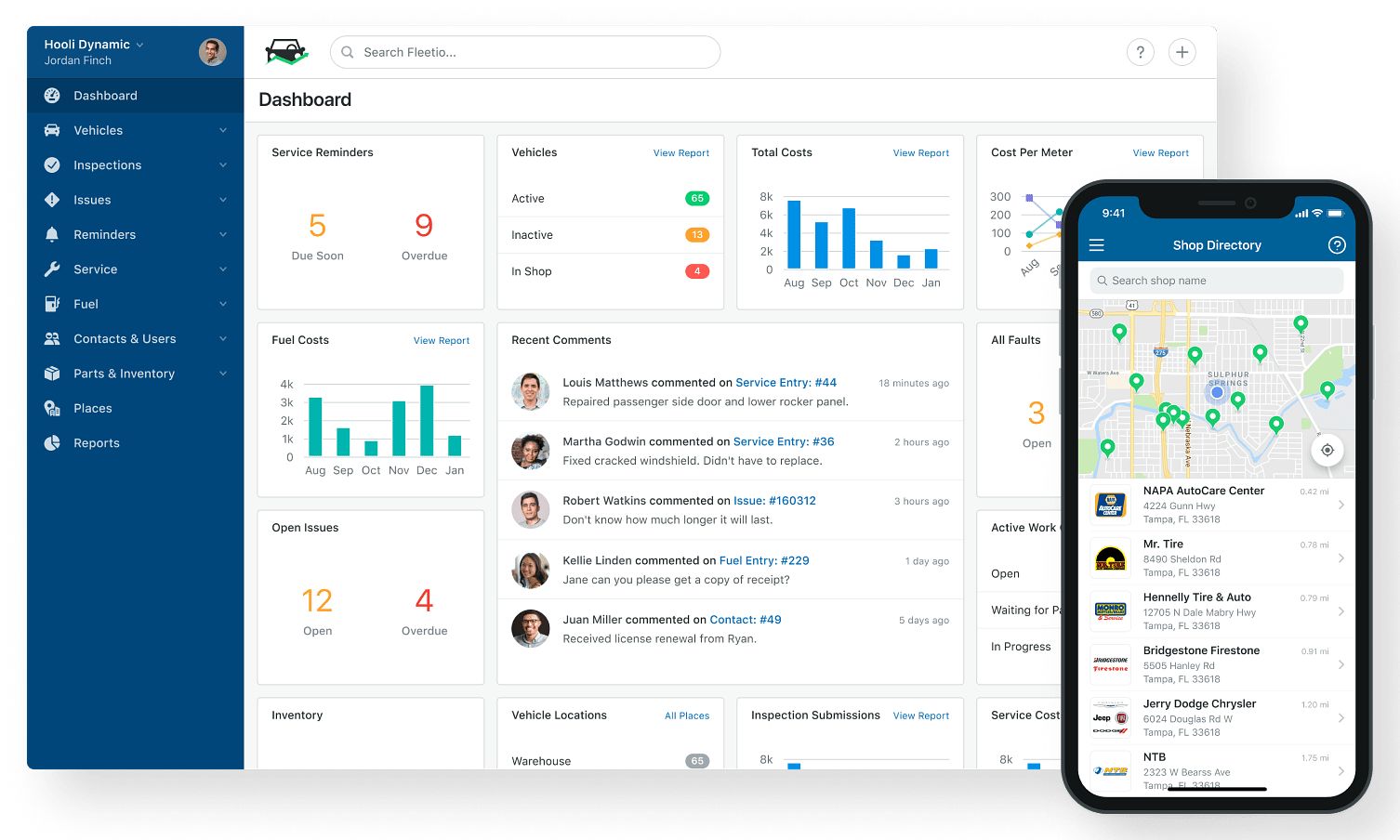 Integration capabilities
To increase system operation efficiency, you can also integrate your FMS app with other software products, like ERP, CRM, or third-party APIs. This feature will expand operation optimization capabilities and enable comprehensive data analysis.
Want to Build an Effective Fleet Management System? Get Started Now
Today, running a transportation business is much easier. You can virtually control all processes with dedicated software and know that your vehicles are in good condition, resources are used efficiently, and expenses do not exceed revenues.
SmartTek has extensive experience in developing applications for logistics and transportation companies. We can help you develop reliable and functional fleet management software that meets your unique needs and fits within your available budget.
Contact us to discuss the details. Let's take your business to the next level together!