In one form or another, automation and digital transformation penetrate all areas of business, changing the way we live and work. Moreover, in most cases, the companies introducing the innovations first gain significant competitive advantages over their rivals.
First and foremost, it becomes possible due to more efficient control over the company's operations and resources, faster decision-making, and lower expenses.
Yes, no doubt you can keep track of your company's operations in a notebook or Excel workbook. The real question is how efficient this approach can be, especially when your competitors are the first to resort to advanced technological solutions and take a lead on the market.
That is why businesses, sooner or later, come to the conclusion they have to implement an ERP system to stay competitive. In this article, we will tell you what an ERP system is and how companies can benefit from integrating it into their business operations.
What an ERP System is and the Opportunities it Provides
ERP (Enterprise Resource Planning) is specialized software used for planning a company's operations and managing its resources.
First of all, we are talking about essential operations like finance (accounting), staff management, trading stock administering, work with suppliers, procurement, and much more. Modern, advanced systems like Odoo can include dozens of blocks adapted to particular business functions.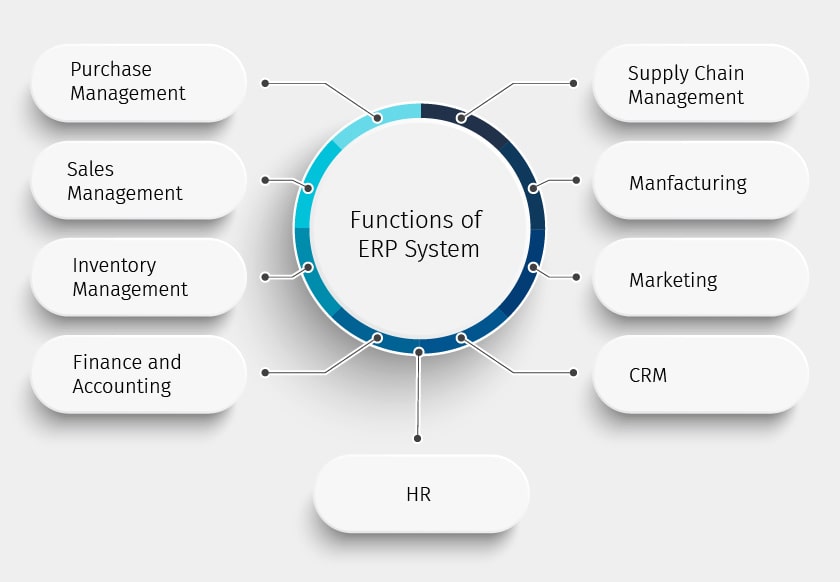 When you integrate an ERP system into your company, you will efficiently control its operations, track promising opportunities, identify possible flaws in the processes, and combine all its functional aspects into a single information system.
ERP Implementation & Support
We have been successfully implementing Odoo for manufacturing, wholesale, retail business. Get flawless Odoo ERP implementation services.
Contact us
What is the difference between ERP and CRM?
If you have read a general description, you may think these two types of software are quite similar. But actually, there is a difference between them, and it is significant.
In its basic form, a CRM system is designed to manage a company's relations with current and potential customers, including sales, marketing, and customer support.
ERP system, on the other hand, is focused on comprehensive business management, namely company's resource administering, as well as data synchronization and exchange among departments. This approach allows for managing the entire company, focusing on data rather than operations while optimizing corporate processes in all directions.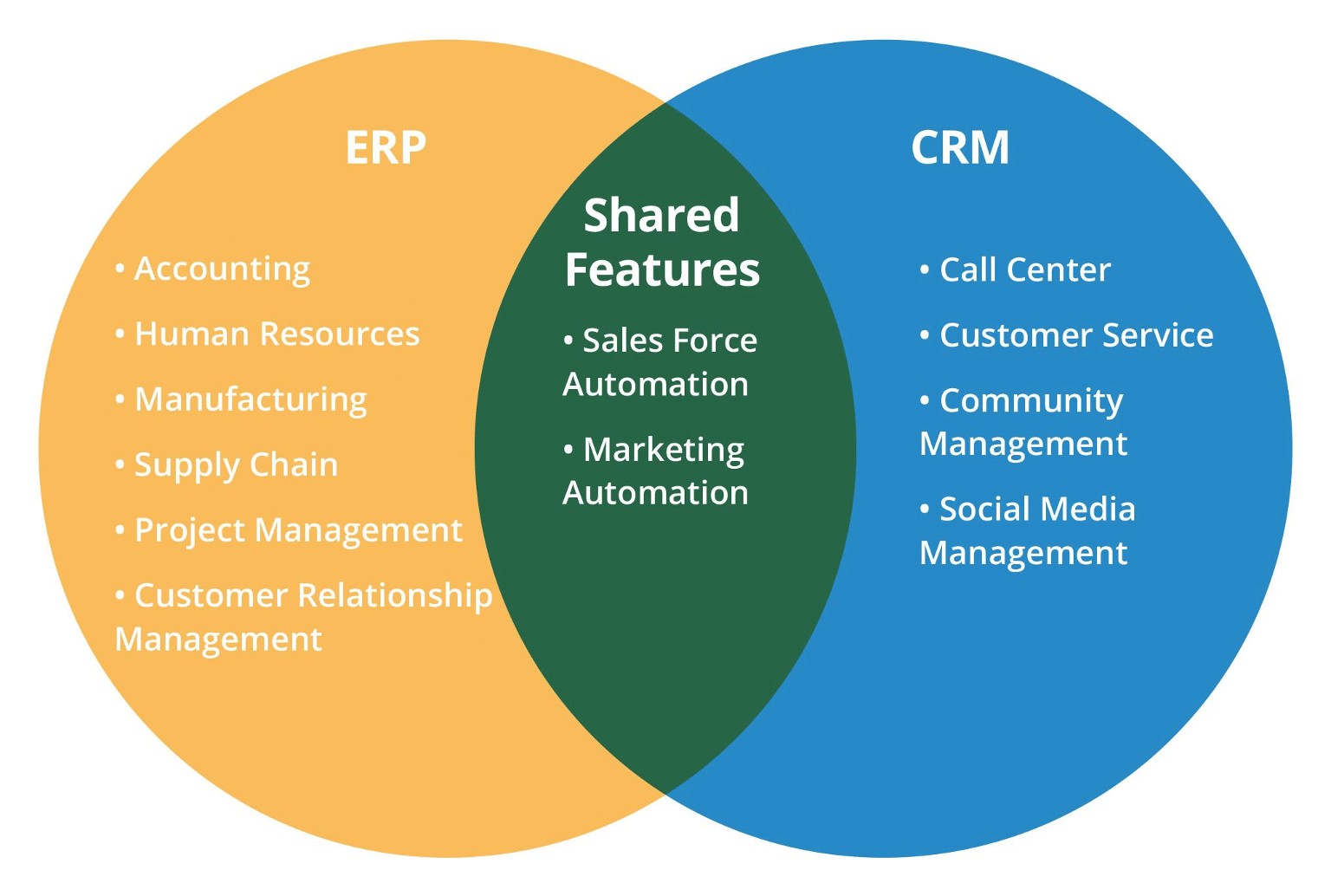 CRM allows companies to solve the following tasks:
Automate customer service and interaction management;
Track where potential customers come from;
Cooperate with various departments to exchange data;
Manage the sales funnel;
Find out what sells better or worse (and when);
Organize marketing campaigns and optimize the selling process.
ERP is used for a wider range of goals:
Standardize data and procedures;
Automate enterprise processes;
Optimize resource planning;
Manage staff and payrolls;
Increase data and report accuracy;
Reduce redundant tasks and paperwork;
Optimize general cost;
Manage the supply chain;
Conduct accounting and run finance.
7 key benefits companies gain from ERP system integration
As you have already understood, if you manage your company resources using ERP system, you can get both a holistic view of your company's operations and a comprehensive understanding of affairs prevailing in a specific direction or business process.
However, there are better obvious and implicit benefits achieved from using ERP. Therefore, let us consider them in more detail.
1. Access data from any location. Forget about heaps of papers, lost files, or documents piled somewhere in unknown lockers. Using an ERP system you can access data from any device with Internet access. A warehouse manager can log in using his smartphone while standing on the shop floor, while a salesman can verify available stock, discussing a sales agreement in the customer's office.
2. Always get up-to-date information. An ERP system collects data supplied by different departments. It synchronizes the information among them and gets updates immediately after products arrive, payments are made, or client emails are sent. The management staff can make a more informed decision based on up-to-date data.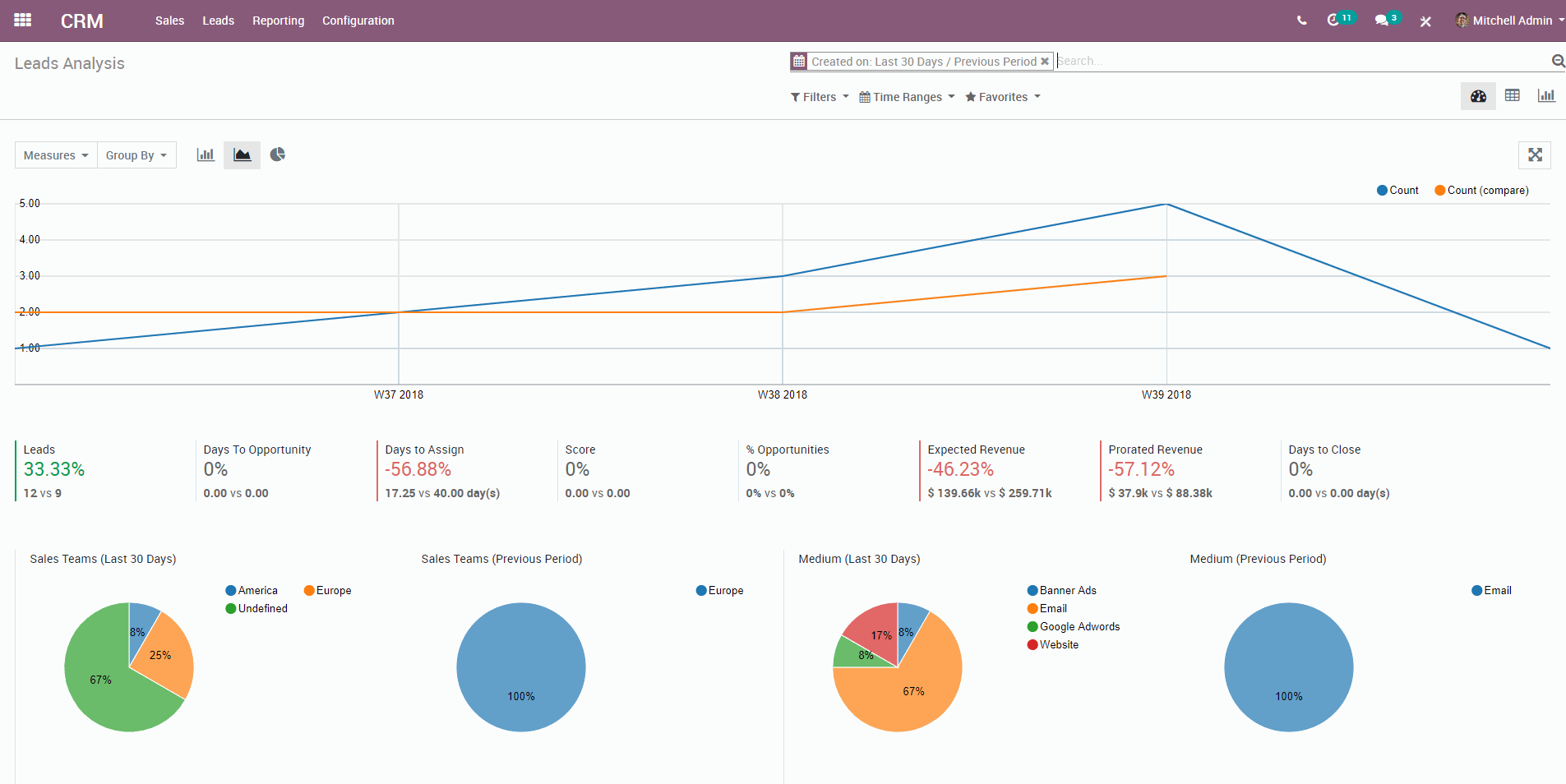 3. Save money. An ERP system allows repetitive task automation, operation control, efficient resource (both material and human) planning, and entire company transparency. When taken in a complex, all these aspects will significantly reduce business operating expenses.
4. Manage risks. Access control, work process transparency, human-factor error minimization, financial operations control, and other risk management issues — all these things become possible when you integrate an ERP system into your company to help you reduce risks and quickly see to them in case they appear.
5. Improve operational efficiency. Investing in an ERP will help a company consolidate business operations in completely integrated software. It will improve the interaction between departments, accelerate access to data, simplify work processes, and increase business flexibility.
Odoo Development & Consulting Services
Automate your complex business workflows and future-proof your enterprise processes with Odoo.
Let's talk
6. Generate reports, analytic data, and insights. The possibility to generate detailed analytics on fundamental company performance indicators is among the most significant advantages of utilizing ERP. Moreover, you can both create reports and compare various data to reveal noteworthy trends.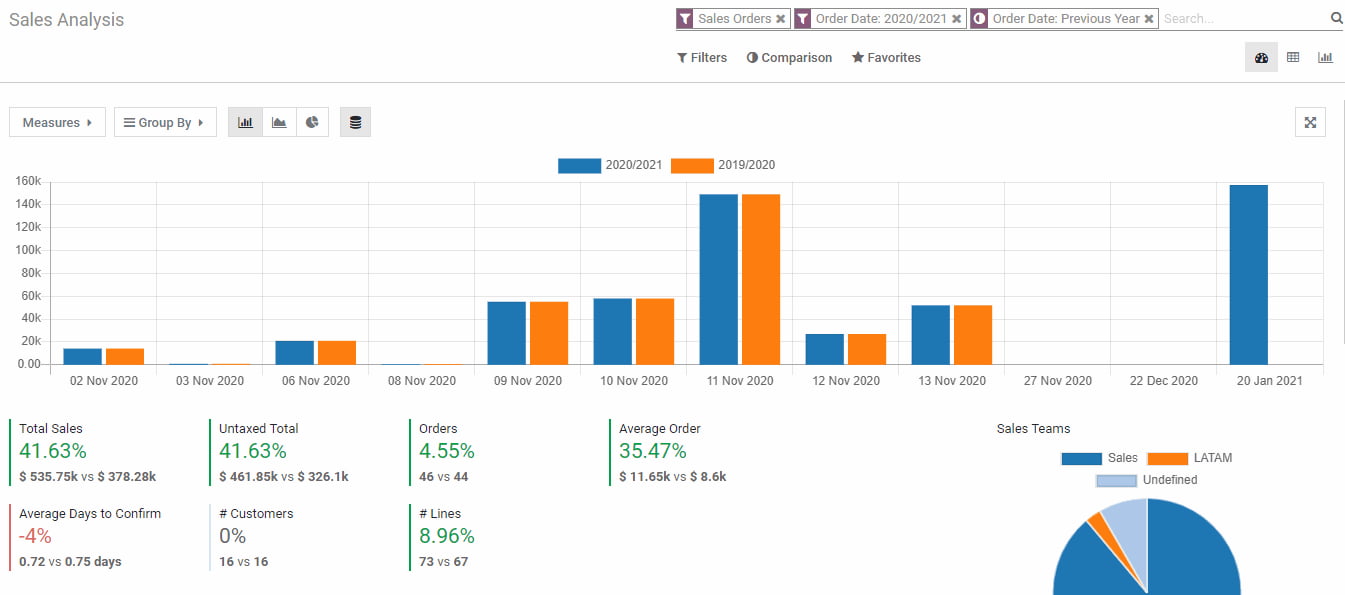 7. Scaling opportunities. The system can integrate into your business and adapt depending on how your company changes. For instance, Simple CRM features exhaustive customization options and allows you to quickly make the necessary changes to its functionality.
Let Us Summarize
Now that you comprehend well what an ERP system is and know its advantages for business, you can conclude we are talking about an efficient and easy-to-use tool allowing you to manage your company's primary resources on a "single window" basis.
You can fine-tune Simple ERP to use only those modules you need for your specific company, make this solution even more flexible, and adapt it to the needs of a company of any size.
Therefore, if you understand this is the very tool that can help you improve your business efficiency, contact us. We will answer all your questions and show you all the capabilities peculiar to the system at a time convenient for you.