Digital transformation means bringing digital elements to real life. Looking through the lens of the healthcare industry, this term may be described as the integration of digital technology into the healthcare system, fundamentally changing the way doctors operate and deliver care to patients.
That is why we prepared a list of the most remarkable trends in the digital transformation of medicine. Read on, stay on trend, and implement viable healthcare tech solutions.
Quick Statistics on Digital Transformation in Healthcare Industry
Connect with our experts
Ready to start your Digital Transformation journey? Drop us a line about your project, and we will contact you soon.
Get in touch
Electronic Health Records (EHRs)
An electronic health record (EHR) digitizes a patient's paper record and makes it accessible to healthcare providers in real-time, improving the quality of care and reducing medical errors. This technology is revolutionizing the healthcare industry by making it easier for providers to access patient data, share information and coordinate care.
Many people stepping into hospitals are recurring patients. Therefore, well-organized data records help healthcare professionals organize their work more effectively, along with providing patients with quick responses to their requests.
SmartTek Solutions offers custom healthcare software development services for SMEs, large businesses, and healthcare organizations globally.
The Internet of Things (IoT): A New Era in Patient & Doctor Interactions
The global pandemic has positively influenced providers' willingness to implement IoT solutions. That is because sensors helps track and diagnose diverse viruses, and coronavirus is not an exception. IoT is also combined with other transformative technologies such as Cloud technology and Artificial intelligence (A.I.).
The potential of IoT devices in terms of remote monitoring is promising. This technology helps keep patients healthy and safe, along with allowing healthcare professionals to deliver better care. While IoT makes interactions with doctors easier and more efficient, it also increases patient engagement and satisfaction.

Another crucial benefit refers to the ability to decrease the time patients spent in the hospital. That is because IoT-based remote monitoring helps prevent readmissions, so patients can return to their everyday life without the risk of being infected again.
Start your digital journey and grow your healthcare business with our innovative custom IoT development services.
Virtual Reality (VR): Immersive Technology that Really Benefits Healthcare
From large hospitals to therapeutic rooms, VR is continually expanding its presence and is expected to grow in the coming years. VR has made a significant contribution to digital transformation in the healthcare industry, and it is not limited of its potential.
Virtual reality can significantly decrease pain signals, especially for those who experience more severe pain. Besides, this technology also allows for managing chronic soreness or discomfort during long-lasting painful procedures.
VR was found to decrease pain levels, anxiety, and time spent thinking about pain. Another alternative option is augmented hypnosis. Procedurally, such hypnosis is administered by providing the patient with an audio recording of hypnotic induction, suggestions for pain relief, and then drifting the participant into the virtual world.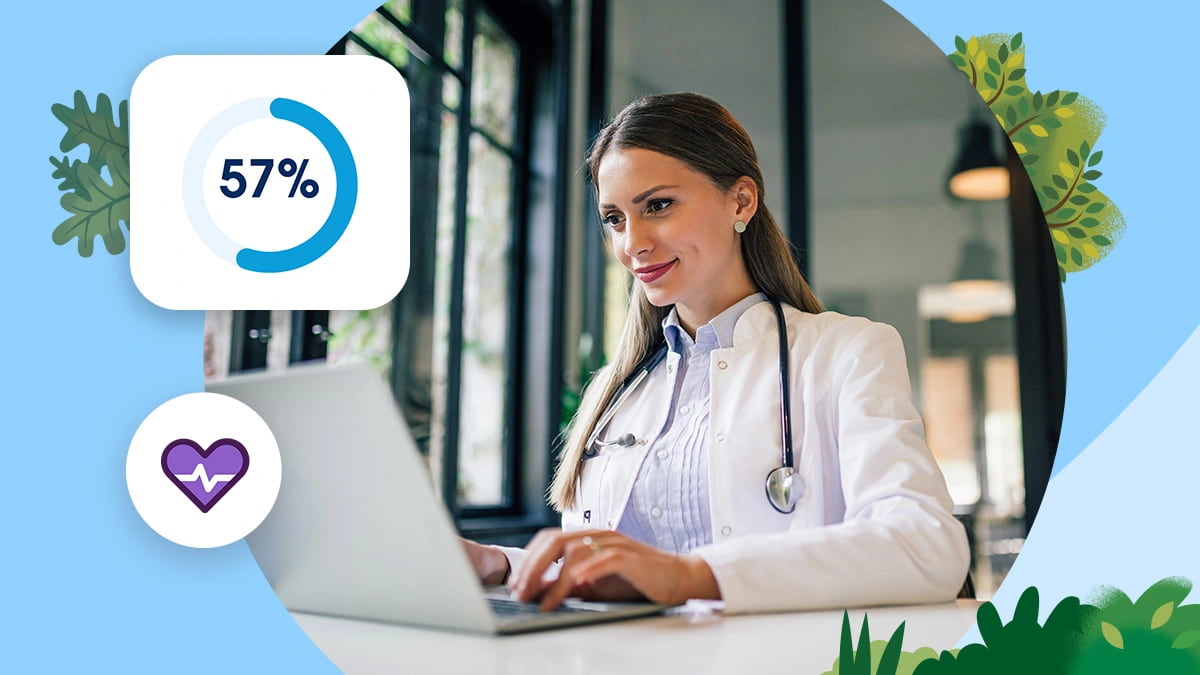 Digital Therapeutics
Digital therapeutics are software-based interventions designed to treat medical conditions. These interventions can be used alone or in combination with traditional therapies such as medication or physical therapy.
Almost every area of healthcare is ripe for DTx innovation. However, there has already been significant traction in diabetes, mental health, addiction, MSK, behavioral health, asthma, IDS, and obesity prevention.
Build the next big thing with us
Set the requirements and let us build your custom application to power your business with an efficient software solution.
Get in touch
VR Simulations: See the World from Another Perspective
Have you ever wondered what it is like to live with disabilities/health problems? Modern technologies can help you undergo such an experience. With Embodied Labs, VR users can feel what it is like to live with existing bad health conditions. The company's famous product called "We Are Alfred" transforms users into Alfred, a 74-year-old African-American with macular degeneration and high-frequency hearing loss.
Therefore, such VR simulations allow users to realize how people suffering from deadly diseases feel. Furthermore, this technology also boosts the digital transformation of education: students who research and study a specific disease can better understand its symptoms due to life-like VR experiences.
It is a well-known fact that repetitive training on simulators appears to be an inseparable part of surgeons' education. Nevertheless, simulators are often expensive and usually simulate only a single procedure. VR undoubtedly solves this challenge by providing students and already practicing surgeons with the ability to learn or practice skills/techniques anytime and anywhere.
SmartTek Solutions offers custom healthcare software development services for SMEs, large businesses, and healthcare organizations globally.
Artificial Intelligence (AI) in Healthcare
AI-powered tools can analyze vast amounts of patient data, identify patterns, and provide insights to healthcare providers. For example, the technology can be used to predict the likelihood of readmission or identify patients at risk of developing complications.
Many repetitive tasks can be fully automated, using artificial intelligence algorithms as a tool to help healthcare professionals do their jobs better and improve patient outcomes.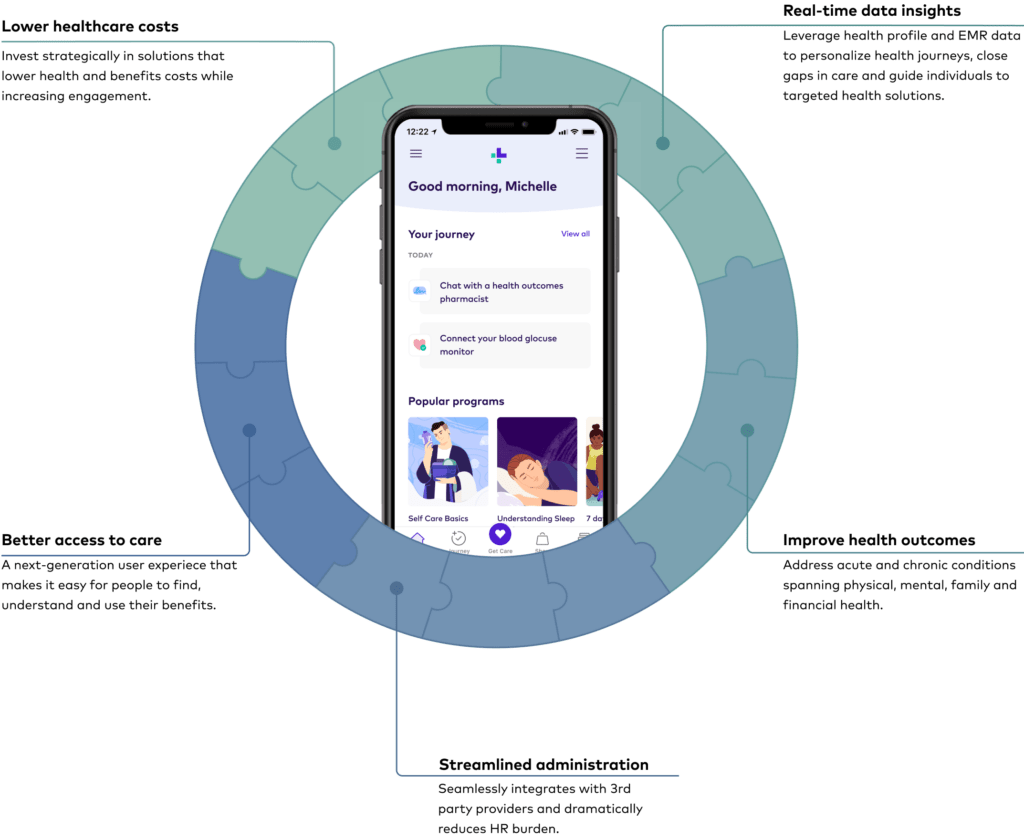 Health Information Exchanges (HIEs)
Health Information Exchanges (HIEs) are technology platforms that facilitate the secure and efficient exchange of patient health information among healthcare providers. By enabling authorized healthcare providers to access patient information quickly and easily, HIEs enable more informed clinical decisions and reduce the likelihood of medical errors.
With HIEs, healthcare providers can quickly and efficiently access a patient's health information, including test results, diagnoses, and treatment plans, reducing the need for repeated tests and procedures. It is a critical digital tool in modern healthcare, enabling providers to securely share patient data, coordinate care, and reduce healthcare costs.
To Sum Up
Digital transformation in healthcare looks quite promising, doesn't it? Even though the world has just entered its digitalization phase, the healthcare industry has already undergone multiple changes caused by this important process.
Want to start a healthcare software development project? Our team is ready to implement your ideas. Contact us now to discuss your roadmap!