Nowadays, it is hard to imagine a modern business without online representation. Going online is necessary for businesses to keep themselves relevant on the market, whatever their product or service is. Retailers claim that an average of 58% of their revenue is now generated from online sales. 36% of the retailers plan to run the business, notably online, in 2021 and beyond.
Entering online environment implies developing an online store to fit all the business' needs. The first question that appears is, what should retailers opt for: use an eCommerce platform or build their site from scratch? This article reviews these two options in detail to help you decide on the best suitable solution for your business.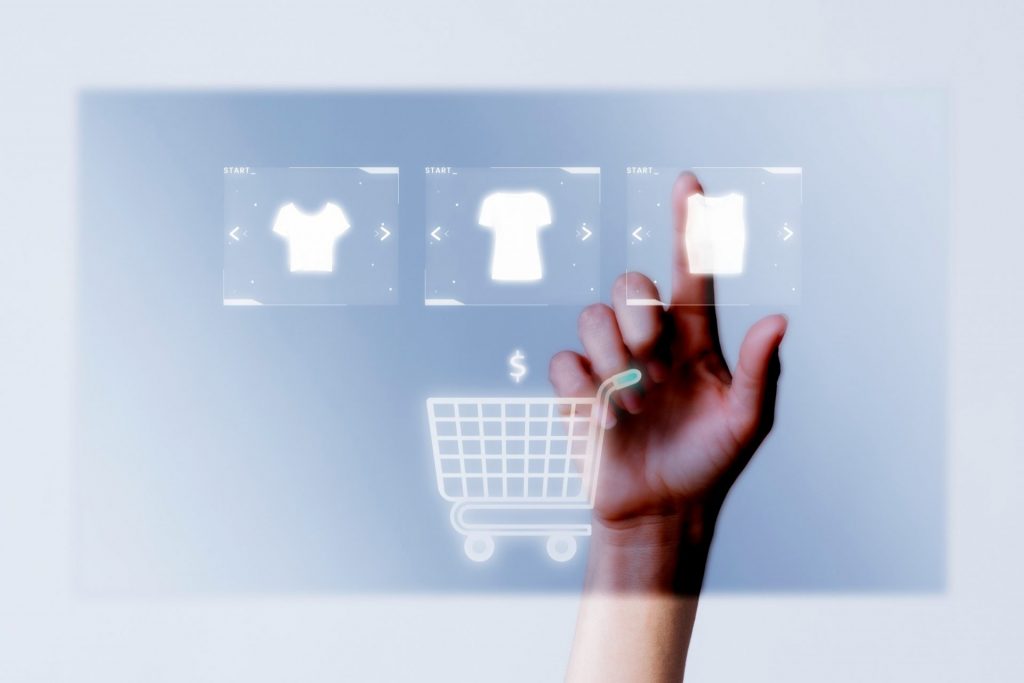 An eCommerce CMS Explained from A to Z
To put it briefly, a content management system, the so-called CMS, is software that enables companies to create, edit and publish digital website content. At the same time there's no necessity to write code. It provides users with templates to transform the look and feel of their website, i.e., managing site sections, changing the layout of a product page, or adding banners to promote products for a short time.
An eCommerce platform is an end-to-end software solution that allows online retailers to handle their business by providing them with the backend store management functionality of an online shop. Some eCommerce platforms also work as CMS. Ecommerce CMS software is divided into two primary groups — SaaS and open source.
1. SaaS CMS
A SaaS CMS is a solution for eCommerce shops hosted in the cloud (also referred to as Cloud Content Management). In fact, what is the difference between SaaS and other cloud-based solutions? Maintaining your own cloud storage is typically expensive and time-consuming. Fortunately, SaaS eliminates the need for deploying IT infrastructure or application software as the vendor fully handles this process.
Tell us about your idea
We'll send back CVs and get in touch to learn more about your project.
Contact us
2. Open-Source CMS
Open-source eCommerce platforms are free to download and utilize, and they allow users to have total control over the website's functionality. It is maintained by a large community of developers that are continuously working on code improvement. Hence, anyone can add changes and create its functionality. Correspondingly, online store admins are responsible for managing the server, installing software updates when needed, and publishing, editing, managing, and deleting content. For example, take a look at Magento or Woo Commerce platforms to get a deeper understanding.
Benefits of eCommerce CMS
Considering an eCommerce CMS for your online store means building a solid foundation that will help you boost sales quicker. Nevertheless, not every online store needs a content management system. The most reliable way to decide whether your online shop requires a separate CMS is to define your content strategy plans.
The flexibility of CMS is the most advantageous to eCommerce sites that constantly update their content (whether it's landing page or product page, or blog posts). At the same time, you would instead not choose CMS if your online store does not need urgent, regular content updates
Continue reading to contemplate the expected benefits the CMS can provide.
Are You Tired of Building Everything from Scratch? With eCommerce CMS, You Have Nothing to Worry About
The main advantage of an already-made platform is that there is no necessity to build the store from the bottom up. On the contrary, your business can save time and money by using pre-developed functionality, including:
Installations and deployments of the system.
Ability to customize the ready-made templates.
Templates can be filled with all types of content and information you need to promote your services online.
CMS also enables users to adopt various marketing functions such as social media integration, blogging, and email marketing. Don't forget about payment gateways that allow you to manually set up a payment system. What's more, analytics and reporting are at your disposal.
Vast Content Customization Capabilities
Suppose you don't have any resources or advanced technical skills and are willing to handle content yourself. In that case, we have great news for you: CMS allows you to create and edit content even if you don't have prior experience. Thanks to the user-friendliness of modern content management systems, store owners can manage marketing campaigns and promotional activities independently.
Let Developers Do Their Business, While You Are Doing Yours
Another indisputable benefit of a ready-to-use platform is that you are given the possibility to run your business without an immense team or budget. You decrease the development time and do yourself a favor by going online in the short term and spending the budget on marketing activities.
Lower Costs
Since a large share of the budget is typically spent on development services, CMS helps you cut a massive amount of expenses. An online store using an already existing CMS will cost you less than creating a new one from scratch. Most content management systems are open-source and free, and others charge a comparatively low fee.
Saving Time
Apart from the apparent advantages of decreasing resources, you also save much time utilizing a ready-made platform instead of developing your site from scratch. Creating a new eCommerce CMS needs a long time, while setting a store via a pre-existing platform may take no more than a few weeks.
Customization (for Open-Source Platforms)
Multiple CMS platforms (open-source mostly) provide unlimited customizations as their code is in open access. In this regard, users can take any open-source CMS and rebuild it, i.e., transform open-source software for a custom fit, functionality, and design. At the same time, closed source platforms are more likely to give limited customization options. Don't forget to look at the level of customization they offer to ensure it matches your unique requirements.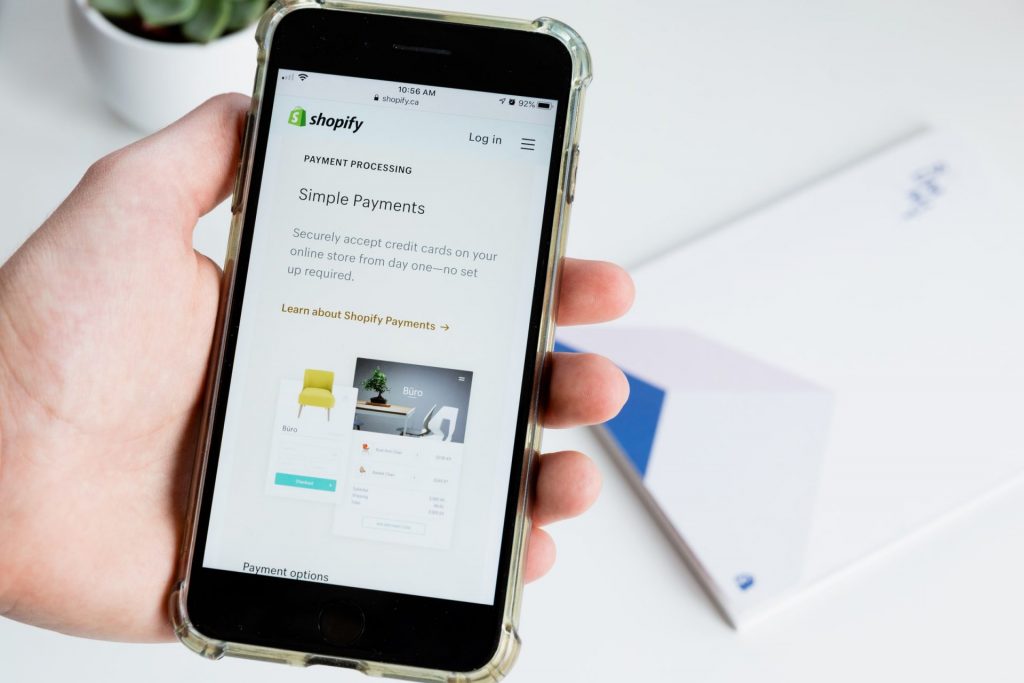 Ecommerce CMS Disadvantages
Before choosing the CMS platform, you might be willing to consider a few cons that you must be aware of.
Limited Functionality
Let's suppose your online store needs unique functionality that no platform can provide the solution. In this case, you require developing the site from scratch yourself or otherwise tailoring your business's needs to adapt to existing templates.
Transaction Fees & Unfavorable Terms
You might not be satisfied with the payment conditions some platforms oblige. Namely, Shopify charges a fee for each transaction. Therefore, many businesses are not rushing into decisions and favor calculating the expenses first. In some cases, developing your own site seems like a better idea because of paying a percentage of their income to eCommerce CMS providers in addition to the monthly fees they are already paying.
With a deep understanding of the pros and cons of going online via the ready-to-use CMS platforms in mind, we can proceed to some of the most popular content management systems here and now.
Trendy eCommerce Development Platforms
There's a wide range of different options on the market, better or worse, free or not. Such a great variety of CMS solutions puzzles users, making a choice complicated. We are here to help you determine which way to build the online store is the best. In case you decide to opt for a CMS platform, discover the most popular options in the following picture:
Now that we have reviewed the upsides and downsides of working with ready-to-use eCommerce CMS, let's move to another available opportunity.
How to Build a User-Friendly eCommerce Platform
Take this list as a checklist when building your own eCommerce shop:
our website should have a simple and intuitive interface. This is called usability. You can evaluate it using a focus group or special services.
It should have well-structured sections. You need to distribute the goods among them carefully. Yet, don't create too many sections and branches.
There should be clear instructions for payment and delivery of the purchase.
Delivery options should be in a dedicated section. The more, the better. Yet, use only high-quality postal and courier services.
The same goes for payment options. Payment by credit card, bank payment, and popular systems are required. Accepting payment in Bitcoin is risky, but it can attract crypto fans.
The design of the portal should be done in recognizable corporate colors. Also, you can use neutral shades against which the product itself will be clearly visible.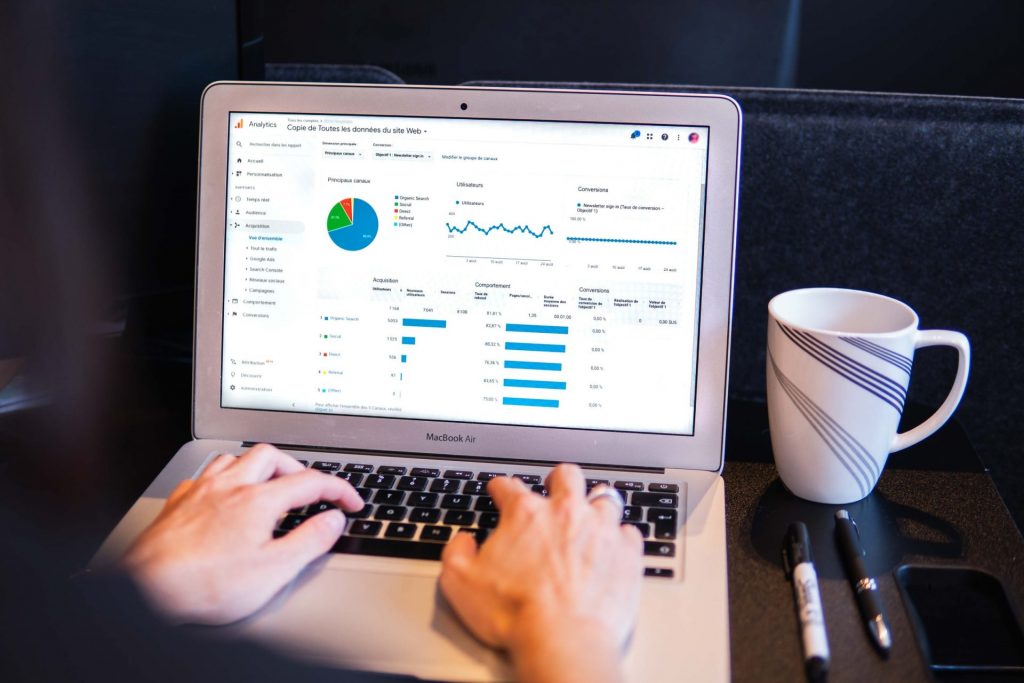 Let's turn ideas into action!
Drop us your idea to know how the SmartTek developers team can help you with its tech implementation.
Contact us
Key insights on Building Your Site From Scratch
To make the right decision, you need to pay attention to all the opportunities on the market. A contrasting option to applying the CMS platform is developing your custom solution for your online store. Such alternative provides a few critical opportunities you can undeniably benefit from:
Flexibility & Customization Are of paramount Importance
Long story short: you can create whatever you want. If you opt for building your site on your own, you will have the chance to modify the current system as you want. None of the open-source platforms can give such a high level of flexibility. You can easily customize the existing solution or change a particular feature, function, etc., any time, which is not feasible with any of the already existing platforms.
Comprehensive Functionality
You can benefit from developing a custom solution by achieving excellent functionality specifically for your online store. Building the site from scratch allows you to account for all the small details when developing your CMS, which will make it ideally tailored for your online shop.
The most successful example of an eCommerce platform using its own, custom-made CMS is Amazon. To find out what it takes to build a platform like Amazon, read the article on our blog.
Building Your Site From Scratch: Principal Pitfalls
What are the flaws of building the site from scratch, and what should you beware of? Let us dig into the difficulties you might face when developing the solution yourself.
Development Issues
Developing your online store is a complex project with many milestones, aspects, functions, etc. It needs a team of experts with profound expertise as well as an incredible skillset and budget. Running such a project is both complicated and time-consuming. To avoid the headache, it can be a much simpler idea to redesign an existing open-source solution and gain the ability to develop the needed functionality.
Requiring a Large Expenditure
Since it requires so many resources, it is evident that it's not cheap to build. The amount you spend on making a website is based on your budget, goals, and the type of website you want. However, you should be ready to spend loads of money on development in any case. Frequently, using a custom solution would be a much more cost-effective solution. Before jumping to conclusions, it would be a good idea to carry out a detailed financial analysis to decide if building your project from scratch meets your business plan.
It Takes a Lot of Time to Develop
When deciding to run the site development on your own, be ready to sacrifice a significant amount of time. It would be best if you had much patience and flexibility regarding timing. It is reasonable to say that six months is the minimum amount of time required, with 12 to 18 months being the optimal number. Time is a valuable resource in business so think twice before making any decisions. Think how much sales and revenue you could generate if you adopted an already existing solution during the development.
Once your choice has stopped building your eCommerce solution, the next step is to pick the required technologies.
Tech Stack to Build an eCommerce Store
Developing an online store is supplemented by making complicated decisions. One of them is to decide what technology stack for your project you should go for. Here is the list of the key technologies you should consider:
The choice of the technologies is just a tiny part of possible options for your tech stack. What technologies will you use pivots on your store's characteristics and the functionality you select.
With a clear understanding of what both possibilities provide us with, we can ultimately sum up.
Wrapping up
Choosing the right solution for your online store is difficult, not to mention immense costs. It is up to you to select what choice to opt for, keeping in mind all the peculiarities of developing your site or going for eCommerce CMS. Remember to analyze your business goals, required features, and industry-specific requirements. If you need a trustworthy partner to help you make the best choice and build your eCommerce solution, feel free to check our services.