Amidst the challenging environment of farms and dairy production, Smarttek Solutions recognized the imperative need for an efficient and reliable diagnosis of infectious bacteria and antibiotic resistance. This led to the pioneering development of a comprehensive solution designed to meet the unique needs of farms and dairy producers, utilizing TensorFlow to enhance the precision and speed of diagnosis.
Farm and dairy producers frequently grapple with the issue of bacterial infections, particularly mastitis, which can significantly impact the health of the livestock and the quality of dairy products. Accurate and swift diagnosis of infections and antibiotic resistance is vital for effective treatment and minimizing losses.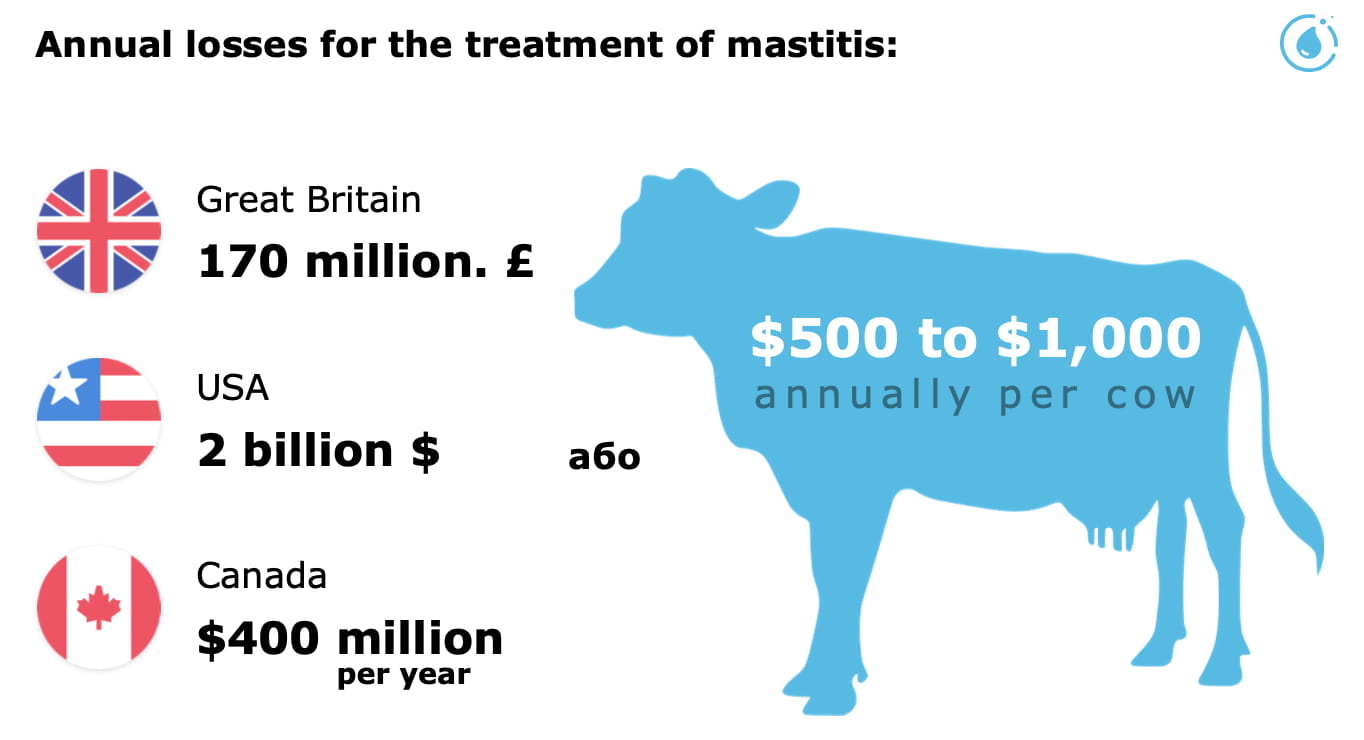 Our Solution
To address these challenges, Smarttek Solutions introduced a comprehensive toolset tailored for farms and dairy producers:
M-Lab Cloud Service:
Cloud-based software embedded with advanced AI and neural network algorithms.
Provides seamless and remote access, ensuring timely analysis and decision-making.
M-Lab Box:
A sophisticated scanner-cultivator designed for the precise differentiation of mastitis pathogens.
Enhances sensitivity to antibiotics, ensuring optimal selection of antibiotic treatments.
M-Lab Apps:
Mobile applications available for both Android and iOS.
Facilitates real-time access to diagnostic data and results, enhancing efficiency and response time.
Want to build a custom IoT solution?
We can help you with IoT hardware design & development of innovative software applications. Just share your ideas with us and we will provide the best solution!
Let's talk
Key Features:
Comprehensive Diagnostic Toolset:
Integrated solution encompassing cloud service, specialized equipment, and mobile applications.
Enhanced Accuracy:
Utilizes TensorFlow to ensure meticulous image analysis for accurate diagnosis.
Real-Time Access:
Ensures immediate availability of critical diagnostic information for timely intervention.
Outcomes
The deployment of the M-Lab toolset, empowered by TensorFlow, has substantially improved the efficiency, accuracy, and timeliness of diagnosing bacterial infections and antibiotic resistance for farms and dairy producers. This advancement facilitates optimal antibiotic usage, enhancing livestock health and product quality, while minimizing the implications of antibiotic resistance.
Future Perspective and Impact
Given the resounding success of this initiative, Smarttek Solutions remains committed to advancing this innovation further, optimizing the benefits for farms and dairy producers and contributing to the broader enhancement of agricultural and dairy production health standards.
Expedited Diagnosis:
Achieved a groundbreaking reduction in diagnosis time to just 12-24 hours.
Swift diagnosis enabled timely intervention, substantially reducing the adverse impacts on livestock health and productivity.
Enhanced Sensitivity Analysis:
Efficient determination of the pathogen's sensitivity to various antibiotics.
Facilitated optimal and tailored antibiotic selection, maximizing treatment efficacy.
Real-Time Data Processing:
Seamless real-time data processing for both herds and individual cows.
Empowered producers with instantaneous data, enhancing decision-making and control.
Effective Treatment and Monitoring:
Unmatched control over treatment effectiveness and sanitary hygiene measures.
Contributed significantly to the enhancement of overall farm health and efficiency.
Takeways
Embracing the M-Lab suite's capabilities, farms and dairy producers now enjoy rapid diagnosis, enhanced antibiotic sensitivity analysis, and real-time data insights. This innovative solution by Smarttek significantly mitigates antibiotic resistance, boosts treatment effectiveness, and lays down a path for sustainable and efficient farm and dairy operations globally.
Let's turn ideas into action! Drop us your idea to know how the SmartTek developers team can help you with its tech implementation.