3D rendering and visualization technologies have reached the level where one can have a hard time comprehending on the spot what is displayed: a photo or computer graphics.
3D visualization is not just a new interpretation of familiar things. It is a powerful business tool as well. The technology allows interested people to obtain three-dimensional copy images of any objects, be they real or imaginary. Virtually, any objects like croissants, shoes, or industrial buildings can be presented in three-dimensional space.
Businesses can use 3D models in multiple ways because they allow them to represent any object. Besides, such models are also a great and quick way to tell about complex products, processes, or technologies in visual forms and show them in action.
Check out just a list of business areas where companies can use 3D visualizations to increase sales, train employees, or for other purposes:
architectural studios
marketing agencies
construction companies
manufacturing companies
healthcare clinics
online stores, etc.
Whether you find your area on this list or not, you can use 3D visualizations for business needs in numerous ways. So, I will talk about some of them below in this article.
Simplify Idea & Concept Visualization
3D visualization technology is a splendid tool for concept creation and new technology operation demonstration. It is also a great way to present your ideas visually to interested people. For instance, startups can develop relevant presentations for their investors and avoid spending significant funds and time to manufacture a product.
You can present a modeled product prototype to your customers for them to understand whether it satisfies their needs. You can make several product versions and allow your customers to choose the best one or make necessary changes to meet customer needs and wishes.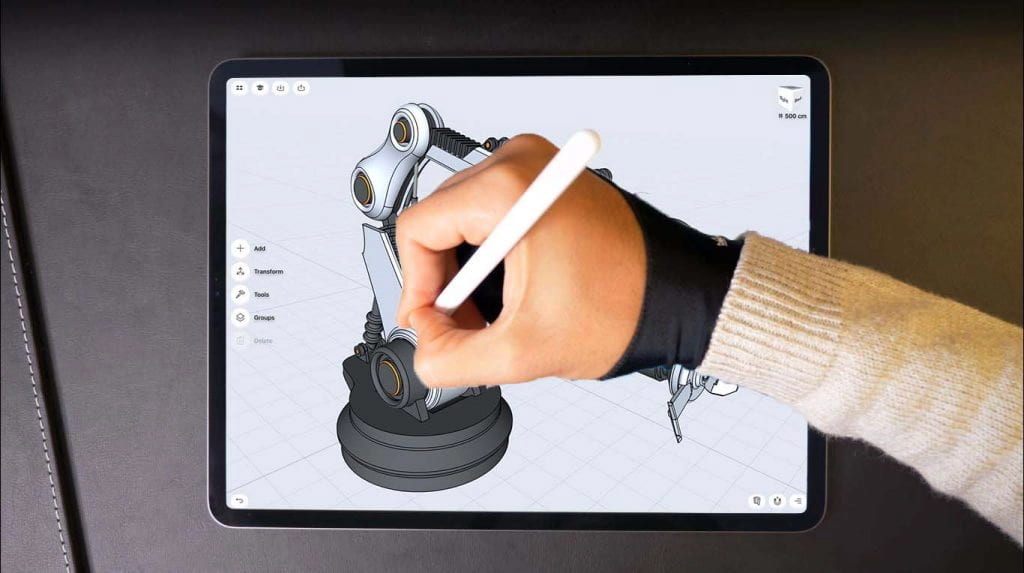 Visualization and 3D Modelling Services
We offer a wide range of 3D visualization services to bring your project concepts to life. Easy workflow and fast turnaround time.
Contact us
Save You Time and Money
This opportunity is especially relevant in manufacturing, construction, or architecture. After all, any changes in a practical project may consume a great deal of money and time, whereas 3D rendering allows you to conciliate all the necessary issues without performing complex work in the real world. Moreover, 3D rendering reduces the probability of errors.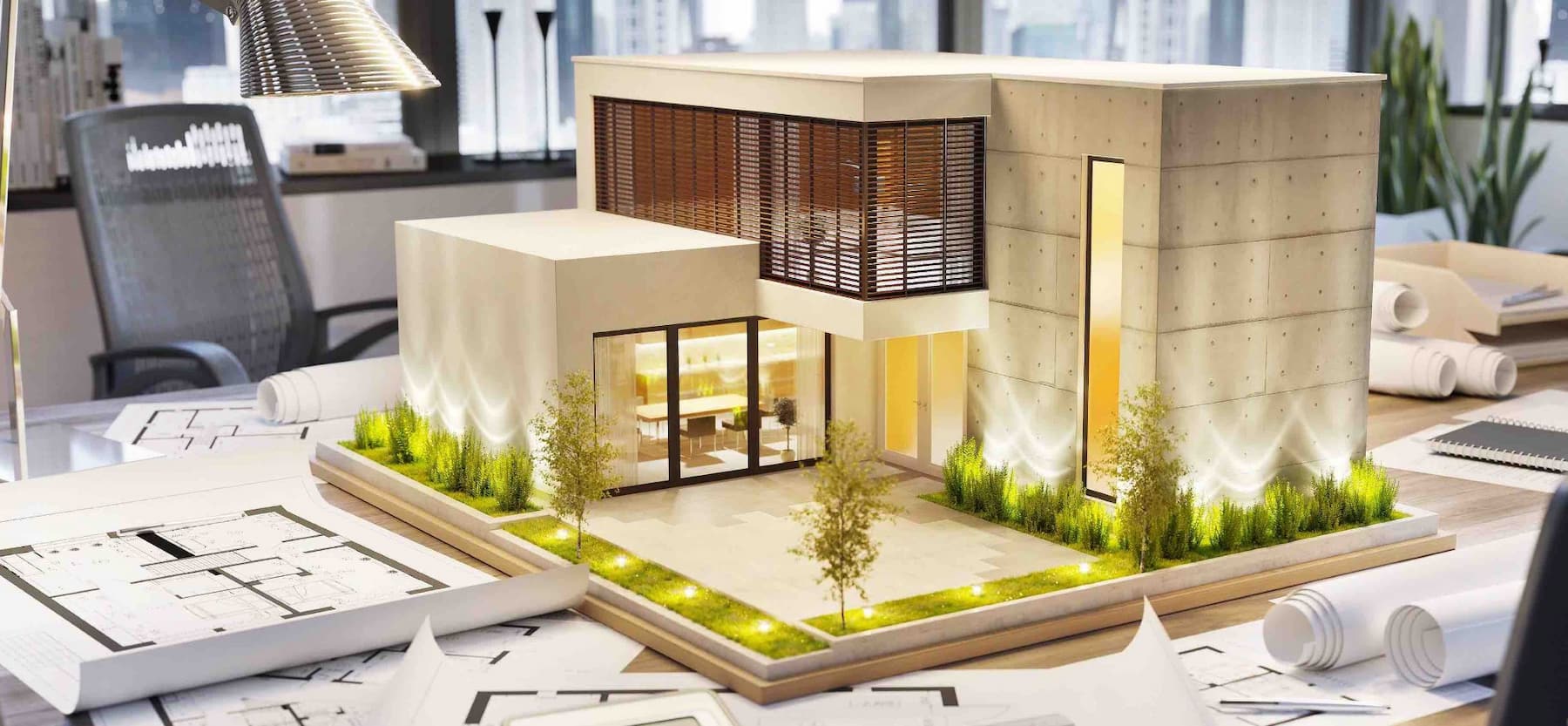 Boost Your Marketing and Sales Efforts
Numerous factors influence buyers' decision-making. The opportunity to discover more about the product and see what it looks like is definitely such a factor.
Let's take online stores as an example. Their product catalogs, represented using 3D visualizations, allow customers to see the chosen merchandise from all angles. This feature brings their buying experience as close as possible to offline shopping.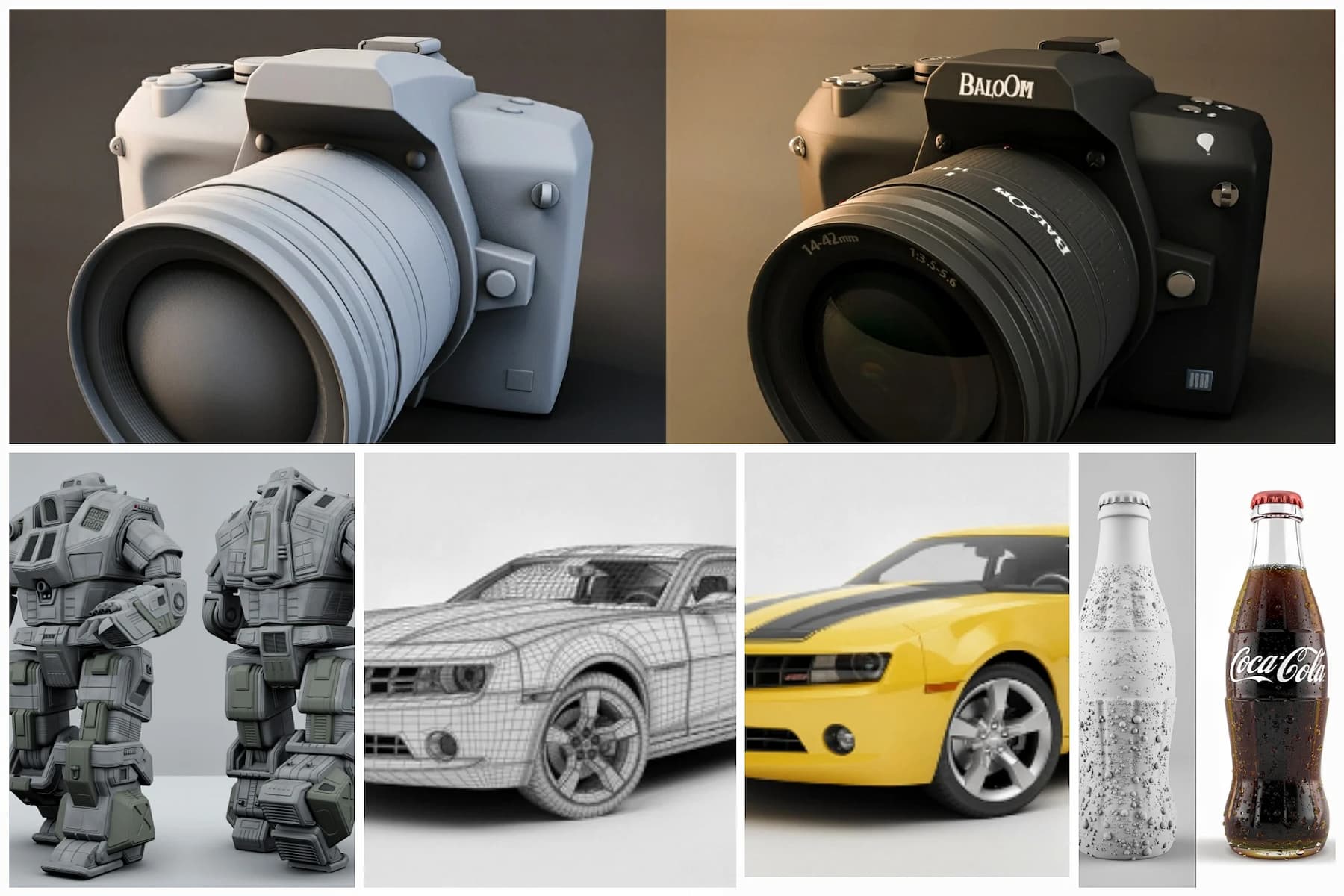 Seeing construction project visualization, customers of architectural agencies can get a clear idea of what their future property will look like. Accordingly, the possibilities provided by 3D technology stimulate customers to place orders. As another example, 3D visualizations in restaurant menus show customers the specialties that the catering facilities offer them.
3D visualizations can be easily shared, and allows companies to attract new customers, increase their businesses' audience, and generate a flow of additional leads.
Realistic 3D Product Visualization
A 3D product model allows manufacturers to demonstrate how their product looks from different points of view. This tech proves useful for product manufacturing, for example, to make an optimal decision on some engineering features or final design.
By using 3D modeling, investors and decision-makers can feel more secure when they proceed to product manufacturing. This approach prevents costly errors because manufacturers can trace them before the production processes commence.
Content Creation for AR/VR Applications
Developers use 3D models while building apps based on virtual and augmented reality technologies. They can use out-of-the-box models and develop their own ones, using 3D scanning technology, for instance.
At SmartTek, we have developed 3D models many times. We have created them to meet specific customer needs and have extensive experience in this area.
Want to build an AR/VR application?
Training and Work Processes Visualization
3D models are also actively used in VR training development, for example, to show what industrial equipment and various tools look like and to develop virtual user manuals. You can see many examples of such projects on our YouTube channel or our website in the Products and Portfolio sections.
Just try to explain, in a few words, the principle of automatic coal heating boilers operation to your customer. If you have the relevant technological process visualization, you can do it quickly and clearly.
Stand out from the Competition
3D content looks spectacular, attracting your potential customer attention and helping them to remember your brand. You can develop interactive presentations to lure customer attention and show customers how your product stands out from competitors' counterparts.
By using 3D content, you can gain a significant competitive edge for your company, attract more customers, and increase your brand awareness.
Conclusion
To summarize this article, we can say that 3D models and visualization in business can ensure numerous benefits for your company and boost its growth.
If you want to know how you can apply these technologies in your specific case, or you already have ideas and need assistance in their implementation, feel free contact us to discuss the details!